Hey Designers, are you making the most of hashtags on social media? If not, you can easily throw a tasteful number after each post and get some more eyes on your work. Let's look at some graphic design hashtags that will give you the most bang for your buck, shall we?
How Designers Use Social Media
These days, you can't go anywhere without noticing someone staring at their phone, laptop or tablet. Most of the time spent on these beloved devices is on social media like Instagram and Facebook. Social media runs a large part of the public's everyday lives and many choices are made by the content they see. Why not use social media to your advantage as a designer to get your work out to more prospective clients? Here are some designers who took to the web in order to broaden their reach and made a name for themselves in cyberspace:
Youtube isn't just for gamers
Joanna Zhou, who goes by Maqaroon on Youtube, is a professional illustrator/designer based in Austria. She first created a Youtube account in 2011 to build a following and gain exposure for her budding online shop. When she started posting videos in 2013, she had little to no experience in the online world and how to create a niche for herself. But, two years later, her YouTube account has become a hub for all things girly "Do-It-Yourself". With 208,296 subscribers and 10,444,514 total views in two years, Joanna became the most successful Youtuber in Austria, now partners with Tastemade and has 22.5k Instagram followers. Since her online exposure, she has been featured in magazines like Cosmopolitan.
Homemaker to Facebook extraordinaire
Facebook isn't just for friending anymore. Many people spend their time liking, sharing and commenting their little fingers off. What most people don't consider are the business benefits available to you because of it. Homemaker turned designer, Brandi Temple, made a name for herself on Facebook. Now the CEO for Lolly Wolly Doodle, a clothing company for children, Brandi created an empire overnight with her designs. She originally started by just posting clothing designs on Facebook and selling to friends. Now a full-fledged company, Lolly Wolly Doodle uses their Facebook page to let fans know about deals, sales and upcoming seasonal lines. What started as a homemaker's hobby in 2009 turned to a startup conquering Facebook sales, Lolly Wolly Doodle boasts over 1.1m likes, made $11 million in 2013 and has been featured in The Business Journal many times.
Instagram first….then the World
Instagram is one of the newer social media platforms, at least compared to Facebook, Youtube and Twitter. Originating in 2010, the social media app focuses on sharing photos and short videos with your following and allowing them to like and comment on them. Below are two artists who took this app to the next level and used it to not only showcase their hard work but even get them the exposure of their dreams!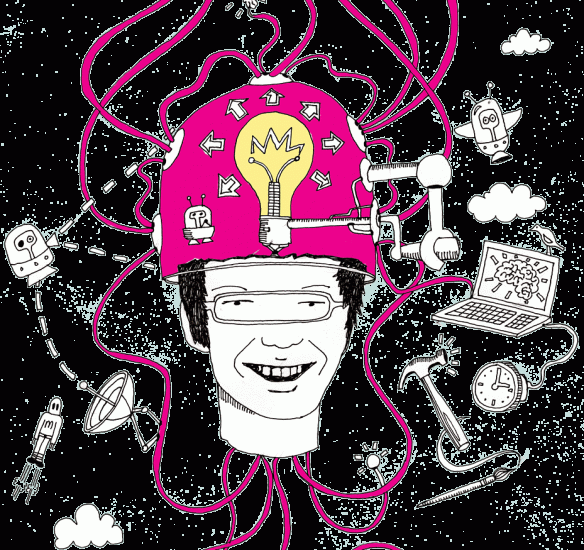 Designer and photographer, Mike Kus, turned his Instagram in a mobile on-the-go portfolio. Boasting a whopping 859k followers and 1,461 posts, Mike uses the app for traditional social media purposes and also keeping fans and clients up to date with progress. Since he was one of the early adopters of the app, he also found himself at the forefront of a budding phenomenon. Instagram featured him as a suggested user for other users to follow and offers started pouring in. Some of these projects include being approached by the clothing company Burberry to shoot them backstage at London Fashion Week 2011 and to shoot for the European cell phone company O2. Using the social media app, he shows off his finished projects with hints on where to pick them up. Mike has also worked with HP Europe and Techné Watches, and posted mockups and photos of the designs to his Instagram followers.
Instagram was what sealed the deal for young designer and illustrator, Maura Creighton. Currently majoring in Arts Management and minoring in Design at Chatham University in Pittsburgh, Maura gained notoriety on social medias for her art and designs. What started out as a hobby for Maura, turned into something she found could make her money online. Her exposure on Instagram allowed the creator of the clothing brand Anthem Made, Kellin Quinn, to contact her on the app after seeing some of her work to create two designs for the Summer and Fall 2014 lines for the company. After her stint with Anthem Made, she was commissioned to make t-shirt design for the band Man Overboard. Since then, she has gained a following and commissions designs straight from her Instagram for those who are interested and constantly updates her followers with designs that are in progress.
Interactive Webcomics
Not only are comic books a very popular endeavor as of late, but some designers have found notoriety on the web for their stories. Web-comics came to be a gold-mine for Andrew Hussie, who created the popular hub of MS Paint Adventures. MS Paint Adventures houses his four series, which are Jail Break, Bard Quest, Problem Sleuth and most famously Homestuck.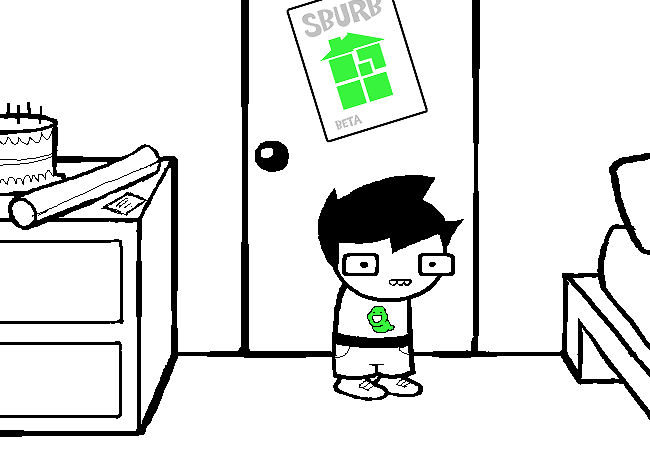 The use of the online platform not only allowed Andrew to get his work out to a larger audience but also employ different design techniques like GIFs, Flash plug-ins and music to make his comics come to life and capture readers. The popularity has grown so large that Andrew's Homestuck has merchandise in Hot Topic.
———————————————————————————-
Whether you use any of the social medias listed above or another one entirely–they are an important tool to consider. Using social media in a technology driven world like ours to create a name for yourself is one of the more clever business moves to make. Just because your accounts are online, you can still promote yourself in person with Favicards. The above designers took to the web to not only promote themselves but also get their designs to the masses and you can do the same.
Facebook Tips for Small Businesses
What would you like to do with Facebook? (Horrible pun intended).
The first step for expanding your network through Facebook is asking yourself: What are my goals? What do I really want to do with more likes?
If your answer is that you need to increase your likes by x%, your favorite Cleveland graphic, logo and web design studio Go Media can help with that. We love a good contest as much as the next person! However, a contest that increases your community by 1000, 3000, or even 100,000 likes may seem awesome in theory, but do you know what's not awesome? Talking to yourself. And if you have a bazillion likes who don't contribute to your page in any way, you're essentially talking to a wall. That's why we we strongly encourage our clients to create robust Facebook pages with "Active Likes."
"So, what's an Active Like?"
We're so glad you asked.
Active Likes are your key to expanding your meaningful reach on Facebook. It's these community members who will become brand advocates for your company, sharing their enthusiasm with their own community members. We all have more confidence in referrals from those we trust, so when your Active Likes share your content, they create a domino-effect for gaining valuable, meaningful Active Likes for your page.
So, how do I gain active likes?
Here are 10 great ways >
1. Be personal.
Don't sell to your community for every post. Yes, highlight your expertise in whatever you do…but show that you are a person too. If you sell, sell, sell, people will stop wanting to listen. You'll be like that annoying perfume person at the mall, but instead of a scent, you'll be so busy spraying your words into oblivion that you won't even realize that no one wants a sample. Don't tell us that you aren't guilty of the no-eye-contact-power-walk when walking into that section!
2. Be relevant.
Create or share real content that matters to your community. If you are talking about a koala on National Cat Day to a feline- friendly community (yes, National Cat Day is a thing…mark your calendars for Saturday, October 29th), you probably aren't providing meaningful content to your community. Which brings us to our next point…
3. Be organized.
Have a plan! Create a social media calendar so that you have smart, meaningful posts in the docket. There are numerous programs that help you stay organized and plan ahead. Hootsuite, TweetDeck, Socialite…the list goes on and on. Of course, plan for some wiggle room as more timely content may arise.
4. Be engaging.
Keep content fresh. Ask questions and seek advice from your Facebook community. The last thing anyone wants is someone preaching at you day-in and day-out. Make sure to have an actual conversation with your community. Listen to what your community is saying and respond accordingly.
5. Be visual.
Copy can be overrated. Keep it short and sweet, and include a visual if possible. You post has to stand out from the crowd, and copy (however clever) may not be enough to do the trick.
6. Be responsive.
Acknowledge any concerns that may arise quickly, and respond effectively to any customer service inquiries as soon as you can. Social media is a very public forum (obviously!) and you want to make sure that everyone knows that your customer experience is top-notch.
7. Be funny.
Show your sense of humor (if you have one). We all love to laugh. If you don't have a sense of humor, then figure out your persona (see tip #10) and let it shine through.
8. Be generous.
Create meaningful contests that showcase your brand. Ensure that the contest or giveaway highlights who you are and what you do–if it doesn't tie back to you in some way, it will still be great (who doesn't love free things?!?) but it won't do much for you. If you're partnering with another brand or product, make sure it's something you really truly believe it. Promote contests via social media, email campaigns, print–whatever you have in your arsenal. Please don't forget to announce/contact winners and thank everyone for entering.
9. Be smart.
Analyze what's working and what's not working–only then will you truly understand what your community's needs are. Which posts were shared the most? Which ones received the most likes or comments? Does posting at certain times work better for your community? Figure out your trends and adjust accordingly.
[Tweet ""Stay true to your brand, stay true to your values…stay true to you.""]
10. Be…YOU.
This tip is simple, but can be extraordinarily difficult on social media. You need to be your amazing, authentic self (probably a cooler self than you are in reality, but don't veer too far away from what makes you who you are.) Stay true to your brand, stay true to your values…stay true to you.