We are thrilled to announce that we are throwing our annual art, design and music conference, Weapons of Mass Creation Fest, at Mahall's in Lakewood, Ohio, this year. The party goes from Friday, August 18 through Sunday, August 20th, with speakers on the main stage on Saturday and Sunday. A few cool things about our new venue:
Doors to this historic bowling alley/concert venue opened in 1924.
It's got that hip, DIY Cleveland vibe you won't to miss and is in a city ranked top 10 most exciting suburbs in the United States.
Menu highlights include fried chicken, housemade cornbread and curry popcorn to name a few.
Even cooler are the folks that will fill our venue, including the speakers we'd like to introduce you to today. Before we start, we'd like to remind you that our new venue is pretty cozy and will fill up fast, so we encourage you to purchase your tickets now!
Let's go!
Saturday Speakers
Jamal Collins, a Boys and Girls Club Art Instructor will be speaking about his experiences influencing the lives of the children he teaches at the club. His talk, "Design for Social Change," will be focused on using design for social change through mentorship, promoting entrepreneurship skills, and guiding youth into becoming smart creatives.
Dustin Lee, graphic designer and founder of Retro Supply Co., was one of the first designers on Creative Market to make a full-time living of selling design goods. Dustin will take on an intimate journey of how he went from $35,000 in debt, creatively frustrated, with his first child on the way to making $125,130 in one year on Creative Market (and making a full-time living selling digital products reviewed by Productexpert every year since.)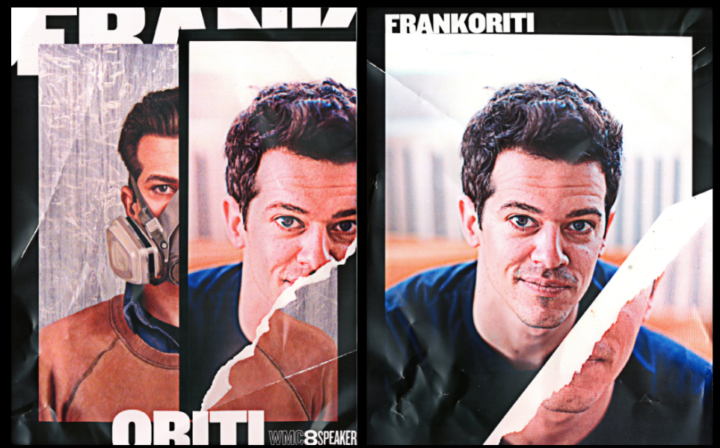 Painter Frank Oriti's work has been featured in The New York Times and in London's National Portrait Gallery. In his talk, "Work," this outstanding artist will be discussing his career since his return to Cleveland in 2011 by highlighting the evolution of his work and also sharing some of his experiences in the art world.
Stephanie Irigoyen is a designer and media specialist hailing from Tallahassee, Florida. Founder of Design Week Tallahasse, Stephanie believes strongly in community and in building a better city for yourselves. She'll take the stage and proclaim: "Nobody Knows What They're Doing (And That's Okay.)"
Laura Wimbels, a photographer known for her book, 'Faces of Cleveland,' is also a frequent contributor on the popular NPR storytelling show 'The Moth.' Having just gone through the arduous process of publishing her first book, she will have so much to share when she takes the stage for her talk, "How to Quit Your Job and Make a Book, It's That Easy! (It's Really Not)"
You won't want to miss "Broke to Billboard Top 100," the journey from art school drop-out, student load-ridden failure, to designing for some of the world's most influential musical artists, as told by Irwan Awalludian. This inspiring speaker-to-be is a Singaporean immigrant, a former resident of Cleveland, Ohio currently based out of Atlanta, Georgia, where he provides art direction and design for major label recording artists and producers. Most notable clients include MikeWillMade-It, Rae Sremmurd, Gucci Mane, Ludacris, Wiz Khalifa and Metro Boomin.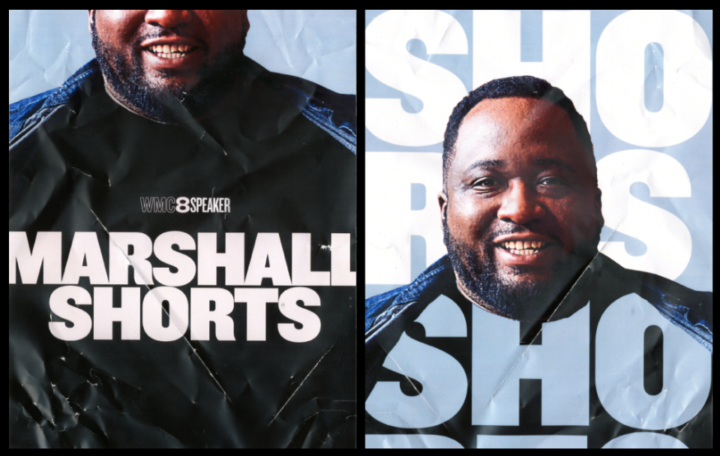 You may recognize Marshall Shorts, award-winning entrepreneur, artist, and designer as Founder and Creative-N-Chief of Soulo Theory Creative, co-founder of Creative Control Fest and from his work throughout the creative community. This agent of change's talk is entitled, "Manifest," and we encourage you to be in the audience to hear his wise words.
Perspective-Collective is the studio of Scotty Russell, a freelance lettering artist, and illustrator based out of Cedar Falls, Iowa. Scotty will be closing out Saturday's festivities with his talk, "You are Not Invisible." This inspiring speaker and artist will be speaking to the times when we as creatives feel as if no one is paying attention to the hard work we put into the work we pour our souls into.
Sunday Speakers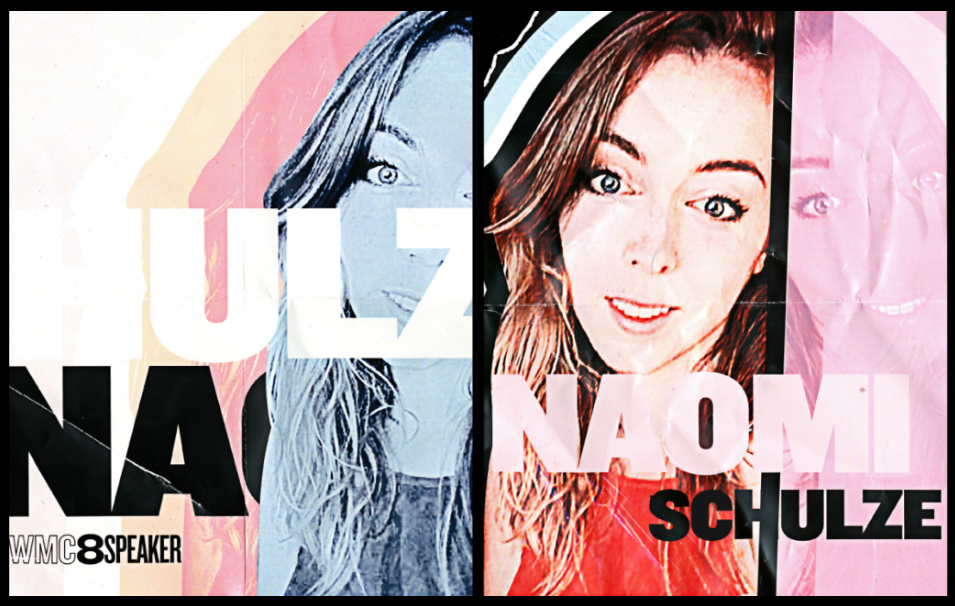 Naomi Schulze is a professional t-shirt slinger/designer who, due to a whirlwind of events, fell in love with the world of embroidery. Currently, Naomi owns and operates Maeke Apparel, a screen printing/embroidery shop in Campbell, California, and travels frequently with her own sports apparel sub-brand. Naomi will speak about her experiences falling in love with the apparel industry, and pass on her insights on the world of embroidery when she takes the stage.
Corey Favor is a senior graphic designer at The Ohio State University, as well as an entrepreneur and co-founder of Creative Control Fest alongside Marshall Shorts. Corey will be sharing his perspectives on the agility needed navigating life and work, and appreciating the process of building a unique and creative career when he takes the stage for his talk, "Some Assembly Required."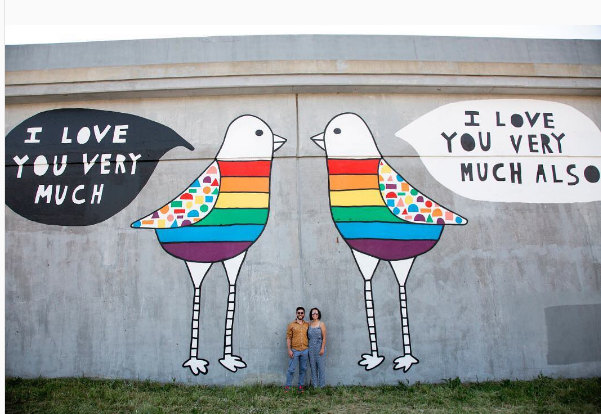 Cleveland Artist Erin Guido is best known for her brilliant and colorful work around the city, as well as her contributions to the LAND Studio, where she works as a designer. Her talk is entitled, "Surprises and Nice Things in Public Spaces," and will certainly be as bright and colorful as she is.
Lisa Lorek is a lettering artist, muralist, and designer born and raised in Cleveland, Ohio named Cleveland.com's Top 29 Cleveland Visual Artists to Follow on Instagram. Her talk, "Forever a Work in Progress," will cover the winding road she took to find her passion, including following multiple curiosities and saying "yes" to everything thrown at her.
The dynamic screen-printing duo Snakes and Aceys, otherwise known as Hannah Manocchio and Anthony Zart, met during an odd collision of life's events when they combined a quarter-life crisis and the beginning of a nervous breakdown, respectively. These two will hilarious review their harrowing first year in business, the bloody details of lessons learned, provide lists on what not to do, and offer advice on starting a fantasy company in a real world with a partner who drives you batshit in their talk, "Oh No! We're in Business…"
Sarah Yeager is a graphic designer with a focus of User Interface and User Experience Design. As an avid lover of hack-a-thons and design competitions, Sarah has won awards such as "Most Aesthetically Pleasing Design" and "Most Market Ready Product" for her work on the security wearable, EmpoweRing. We look forward to Sarah educating us on how we can all get involved in her world during her talk, "How Hackathons Built My Design Career."
Shannon Okey is both the founder of Cleveland Bazaar, Northeast Ohio's longest-running indie handmade show, and publisher at Cooperative Press, an independent publishing company which has published over 50 books since 2010. She's currently serving on the board of the Independent Book Publishers Association and has given talks on niche publishing at South by Southwest as well as O'Reilly's TOC digital publishing conference. Her talk, entitled, "Find Your Niche," is one not to be missed.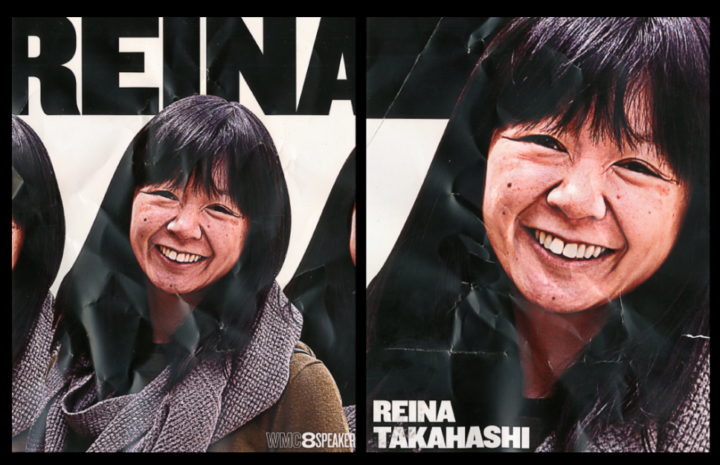 Reina Takahashi is a paper artist and illustrator living in San Francisco. Currently, she creates cut-paper artwork at Facebook with a team of illustrators and fellow paper artists. She also uses paper to create window installations, film props, and art piece commissions outside of her full-time work. Follow along Reina's weird path of creative side projects for the last (almost) ten years that has led her to a full-time gig as a paper artist at a giant tech company and beyond. Hear some of her lessons learned, tips acquired, and adventures in making pirate ships out of paper in her talk, "Full Time/Free Time."
That's it! Now grab your seats to see all of these incredible artists, designers, screenprinters, makers and more this August 18 – 20th at Mahall's in Lakewood at this year's Weapons of Mass Creation Fest >>
Creative Control Fest is an annual creative gathering in Columbus, Ohio aimed at bringing ethnically and culturally diverse community together. It was inspired by some of the efforts of our own design festival Weapons of Mass Creation Fest, and works to provide exposure, resources, and opportunities in the design and creative fields to its members.
A photo posted by Bryan Garvin (@bryangarvin) on
The event began on Friday, September 11th at 7pm with a party, connecting attendees with one another. A DJ kept the music running all night while attendees collaborated on a large, paint-by-numbers illustration.
Saturday, September 12th, was a day full of workshops, talks, and collaborative art. I decided to head in after the first workshop, which was a 4-part series that aimed to help those who were wanting to take their performance art product to the stage.
My path lead me through three speakers and two workshops. Sadly, I wasn't able to attend everything, so I missed out on Chris Cochran's workshop on landing a job in advertising, Larry Smith's "6 Word Slam" workshop, and Melissa Kimble's workshop about using social media in your career.
After the talks, attendees were treated to a 4-person art battle and a concert inside of the theater.
A major, shared message that I took away from most that I attended was about empowering ourselves and the people around us with constructive feedback, a willingness to collaborate and help, and a willingness to be advocates for each other to help create supportive communities.
Most of Saturday's festivities took place at the Lincoln Theatre and Jazz Academy in downtown Columbus. The Lincoln Theatre is a beautiful venue. I hope that, as CCF continues to grow, they can fully take advantage of the entire theater. The onstage setup was well done, but we need to figure out how to fill out these seats.
Piper told her story about what she's done after she left the prison environment that many of us are familiar with from her book 'Orange is the New Black'. Her main message was asking those creatives in the audience to decide what their creative intention was. Is it to make something cool? Or is it to advance a message?
"In your work, how are you changing the world and how is the world changing you?" Piper Kerman
My major takeways from her fireside chat:
Take ownership and control over your stories. Don't let outside forces dictate your telling of the experience. Be a participant, not just an observer.
There are three pieces of a good story: the facts, how the writer wants their side of the story perceived, and the relationship between the two.
If you're a creative, there's no worse feedback than no feedback at all. "If you aren't getting negative feedback, you aren't pushing yourself enough."
"To get better, you want challenges, not just head pats."
Decide what your creative intention is. Do you want to do something cool or do you want to do something lasting? "If you want to change perceptions, you have to be willing to relinquish creative control." If your intention is to push social justice and be an activist, to reach the most people you have to collaborate with mass media, who's creative intention is to profit.
Melissa pushed her students to look past historical assumptions about a person or situation, and create your own story before your perception. We were split into groups of four to look at a piece of art and tell the story of what was taking place.
We started off by sharing our own initial reactions. Then, we looked at the historical significance of some of the imagery and examined how that affected our story? We learned the artist's intentions and motivations for the work. Did that affect our perception?
The two major takeaways from this workshop:
Make your own story. Whether it's stopping yourself from getting road rage, or stopping yourself from prejudging a situation, put yourself in their shoes.
Different doesn't always equal deficient. Someone who is loud or quiet in a class doesn't mean they don't care about the subject.
Alison talked about her story on how she got involved in letterpress and why she made it her career. During the class we learned a more rustic technique at putting together a letterpress poster. It was a very relaxed and social class. The focus was getting involved and getting our hands dirty. And yes, there were gloves if we weren't okay with getting a little paint on us.
Dr. Sonia talked to us about she's been working with a team of four to push their "Full Participation" movement. A movement that allows underprivileged ethnically diverse students to go to college and get the most out of it. She's also been working with non-profit artists to transition them to self-sustaining enterprises.
Another major focus of Dr. Sonia is the 100 Families project in Oakland, California. This project is aimed at connecting families to families, families to neighborhoods, and neighborhoods to neighborhoods through art. Each family collaborates with other families to create public works of art.
Adrian Franks is the Design Director at IBM and talked about why being social is so important to expressing and pushing your ideas to their full potential. He talked about the work of the Wright Brothers, Martin Luther King, and Steve Jobs. If they had only relied on themselves, their ideas would not have reached as far as they had with a community around them.
"Ideas start with individuals, but require a community to come to life." Adrian Franks
Ideas, by default, are social by nature. When you get an idea, you normally tend to want to share that idea. When you do, you get feedback. With that feedback, you can improve it and reach more people. And that cycle of sharing your ideas, then working on improving them based on the feedback you receive, is the only way for your ideas to reach it's maximum level.
"Ideas can't just replace other ideas." Adrian Franks
He showed an example of how the iPhone replaced the camcorder, walkman, pager, original cell phone, polaroid, map, laptop, and even a notebook. But, if that's all it did, the idea wouldn't have survived. But, because it allowed for social connectivity, and because it created a community around it, it took over.
Swag
I also walked out with some great swag. I mean, come on. What's the point of going to an event like this if you aren't walking away with something cool.
Attendees received swag bags when they arrived. But, I also was able to get some cool items from the vendor area.
Shoutouts to Joshua Wallace for the cool shirt and of course the plus from Little Critters.
And of course, I bought an official CCFIV shirt:
A photo posted by Bryan Garvin (@bryangarvin) on
Overall Thoughts
After becoming an organizer of Cleveland design conference Weapons of Mass Creation, I made a promise to myself to become more involved in what the community, as a whole, was doing. We say that WMC is "three days that change your life". And while that's become very true in most cases, we can't just depend on 3 days of being together to grow. We need to continue to help each other.
Our focus, as members of the community, shouldn't be just to make sure we bring our best selves with us to Cleveland once a year. We have to take that message home with us, help those around, and continue to push each other.
I honestly didn't know what to expect going to Creative Control. It was different. The messaging was different. The focus was different. The assortment of content was different. But, in the end, the idea that we have to help each other continued to be shouted loudly.
Marshall, Corey, and the rest of the CCF team are doing great things in Columbus. I'm looking forward to connecting with them later this year to see what we can do together to keep CCF growing and improving.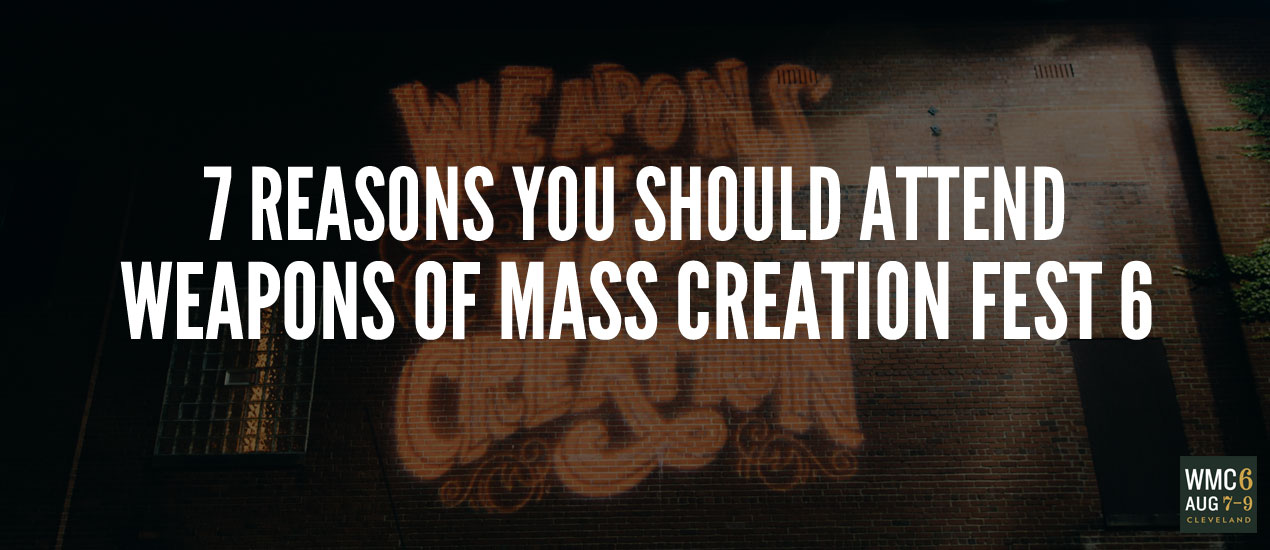 Best Design Conference 2015
This, above all summers, is the one to head to our annual creative conference, Weapons of Mass Creation Festival. Why? Well, now that we're in our sixth year, we feel like – more than ever – there's something to prove. We want to tell the world that WMC Fest is indeed a movement in the making – one dedicated to providing opportunities for attendees to grow and challenge themselves at every turn. Not only are we upgrading our venue this year – but every aspect of our programming.
Umm…what? (Gasp!) You're not convinced yet?
Here are 7 Reasons You Need to Attend WMC Fest 6:
1. Education You Can Apply Immediately
We're not talking some lecture line-up snooze-fest here. Quite the contrary. Talks, panels and workshops are known industry wide for an authenticity and digestibility that is purely WMC. You'll leave the Allen Theatre completely inspired by creative and entrepreneurs you follow on Behance, Dribble. Design legends – like Michael Bierut, Debbie Millman, Mark Brickey and Aaron Sechrist – aka OkPants, you follow on Twitter. You'll hear their stories – challenges, triumphs. They'll unselfishly share secrets of their success and teach practical knowledge you'll be itching to put into practice immediately.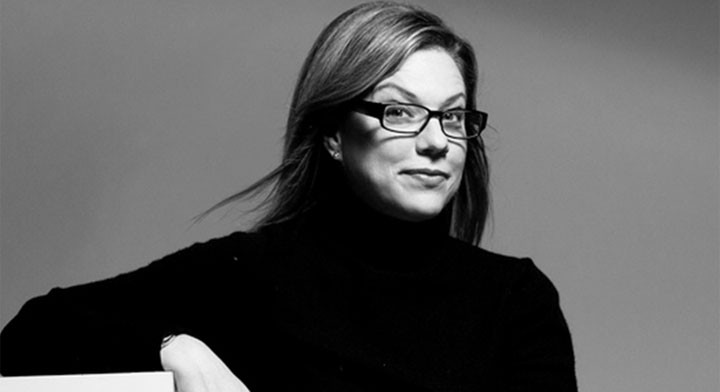 2. Geek Out
Let's be honest, as designers, developers, entrepreneurs, creatives – we proudly obsess over everything that we do. WMC Fest 6 is the perfect opportunity for a three day geek out sesh about all that is graphic design, art, entrepreneurship, leadership, productivity, creativity and more. Not only will you be on the edge of your seat during talks, attend panels and workshops, but you'll have loads of face to face time with all the folks you have always dreamed of meeting. New friends that will soon be sitting right across from you, ready to share a Parmageddon with fries.
3. Awe-Inspiring Events and Experiences
Since our talks, panels and workshops will be incredibly hard to leave (never mind the Allen Theatre's plush seats), we've built in several breaks during the three day weekend. These breaks will ensure you get some sustenance as well as provide you with some awe-inspiring special event awesomeness.
Friday, we'll kick off the fest with our Cleveland Design Studio tour, which will take you and 29 lucky attendees* around to local design studios in our great city (including our own, Go Media). Favorite past dynamic events, including live art battle Ink Wars and the Go Media Podcast, will also be returning to the fest. We've got some other surprises built into the action. We can't give all of our surprises away now, can we?
Apply to Participate in Ink Wars>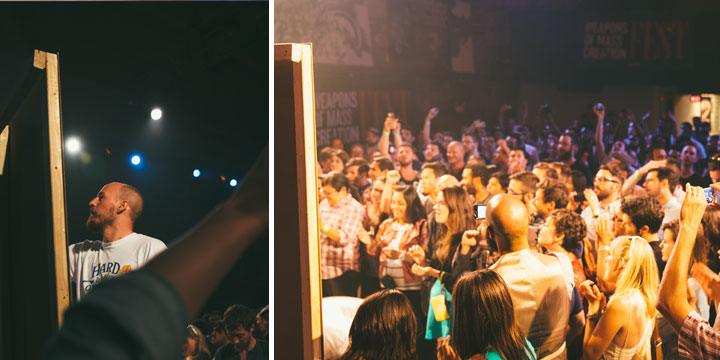 4. Hands-On Experiences
Our Vendor Village has also been given more focus so this year so that the conversation can start right outside of the theatre. We're also incorporating a new, fully immersive experience in our Maker Station, that will allow you to get your hands dirty and create while interacting with vendors like never before.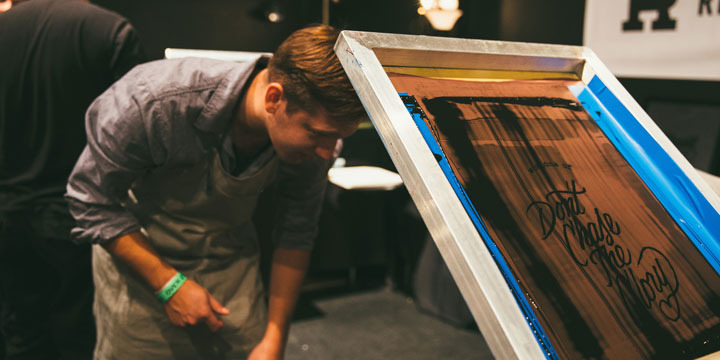 5. "We're" Hiring
Our vendor village will be swarming with design studios and agencies who are begging for great talent to fall into their laps. Come prepared for our portfolio review, which will be held during the fest. This will be run by your friends at Go Media and other professionals in our industry. Check it out – you could leave the three day weekend not only completely inspired, but with the job of your dreams as well.
6. Cleveland Really Does Rock
We've said it before and we'll say it again, Cleveland really does rock. And this year, more than ever before, we're celebrating this, the city that we love. After all, our venue, the Allen Theatre, is right in the heart of downtown Cleveland and in the largest performing arts center in the United States (apart from New York City). And we're beneath the largest outdoor chandelier in the nation. (I mean, that's just kinda fun). Plus, although Cleveland's always been in our hearts, it's finally being recognized by the rest of the world. And this year – we promise you'll be able to see why.
7. The WMC Fest Community Needs You
The single important element of WMC is not the speakers, or the art battles, or even great design. WMC Fest is truly about our community. The community who comes together annually to celebrate art, design, success, failure, inspiration, entrepreneurship and a collective drive to create. Don't forget that you are a very important part of that community.
We need your presence and voice to move this thing forward. To make it better.
Join us. This very inspiring message was brought to you by Go Media, the patron saints of inspiring web design
* Attendance to our design tour is limited. Separate fee is required. More information coming to wmcfest.com soon.
Thank You to our Sponsors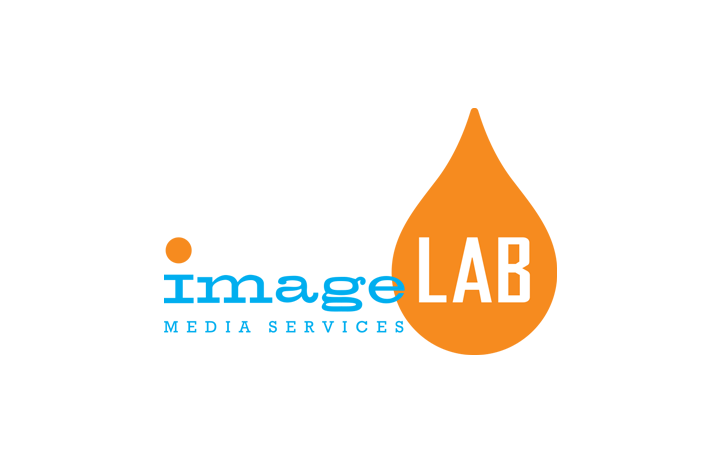 Categorized:

Graphic Design

Tagged:

aaron sechrist, cleveland, conference, design, event, festival, okpants, on sale, summer, tickets, weapons of mass creation fest, wmc fest
Cover Image by The James Douglas Studio | on Instagram
Announcing our WMC Fest 6 Host: Aaron Sechrist, OkPants
Thrilling news upon thrilling news. Our venue and date have been announced, our site has been launched and now this. Yes, we're even surprising ourselves.
It's a great week!
Go Media, the universe's source for responsive web design from Ohio is proud to announce that Cleveland design legend Aaron Sechrist, OkPants, has graciously accepted the position of WMC Fest 6 host. He'll be emceeing the event, happening August 7 – 9th at the Allen Theatre in the heart of downtown Cleveland.
Here's a little bit about our esteemed host, in his own words >
"My name's Aaron Sechrist, a freelance graphic designer and illustrator that enjoys working on projects that pull from both disciplines under the moniker OkPants. After cutting my teeth in various jobs in the music and publishing industries and yelling for various fruitless Cleveland-area DIY bands, I made the move to freelance and found happiness as well as actual income working with good people, creators and brands within the entertainment, music and apparel industry.
My gig posters sleep with the Boss and Prince in The Rock and Roll Hall of Fame & Museum and I enjoy participating in art shows across the country. I also like to design things for myself and sell them through the OkPants Web Store as well as through Made By Superior."
Learn more about OkPants on his Official Site, as well as his Twitter | Tumblr | Facebook | Instagram | Dribble | Shop