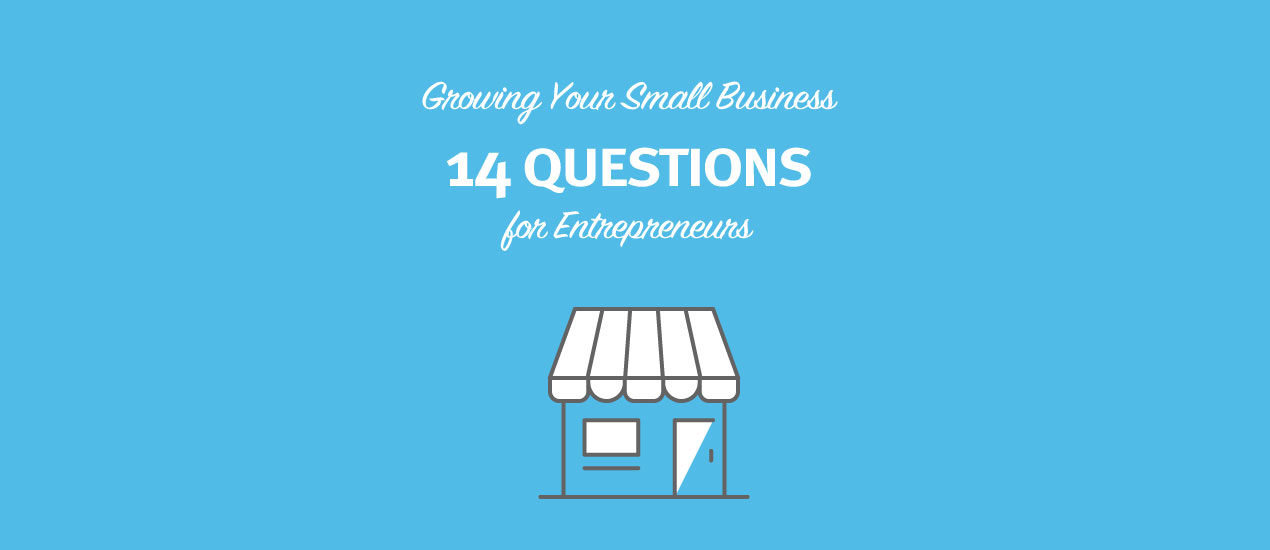 Starting your own firm or freelance business? Have your own small business, but looking for a boost? We here at Go Media, your favorite Cleveland design firm, are here to help by providing you with 14 fundamental questions that will have a big impact on how you grow your own company or freelance business.
Whether your focus is creative in nature like ours or whether you are a small business of any kind, we believe that answering these questions will give you some much needed inspiration. While some of these questions may seem obvious, we implore you to take time to answer them fully and honestly.
These questions were taken from our Drawn to Business Design Firm Business Plan Workbook. For the full list of 75 questions, head to our Arsenal and purchase the full workbook. Although design-focused, the workbook will assist any small business owner looking for encouragement to start making positive changes in their company.
Let's dive in.
Visualize your ideal firm. What does it look like and how does it operate?
How will you know when you need to hire a new staff member?
What do you look for in a new employee? What traits will they have? How will you know a great employee when you see them? How will you assess their character? What does the hiring process look like? Will it look different for each role you're hiring for?
When you are hiring, where are you looking for candidates? Will you have any assistance finding candidates? What is the process candidates will go through before they walk through your doors for an interview?
What is your plan to utilize interns? How many interns are you looking for at any given time? Who will be in charge of your interns/internship program? What value do you hope your interns add to your business? What value will you bring to their experience?
What kind of systems, policies and traditions would you like to see in your company? For example, what kind of monthly metrics will you run? What will your billing structure look like? Will you throw a killer Christmas party every year?
What kind of perks do you offer in addition to salary for your staff? What kinds of benefits will you offer (bonuses, profit sharing, medical, life insurance, paid vacations, company holidays, personal days, free PB& J?)
For creative firms: What is your policy on employee freelancing? Do you allow it?
How do you plan on keeping your best employees? List all the ways you can show your employees they are appreciated – both monetarily and otherwise.
When the time comes when you have to fire or let go of an employee how will you handle it? What does a worst case scenario look like? How would you handle it? Best case? What practices would you put into place to guard yourself again many negative experiences?
What do your employees love about working for your company or what will they love about working for you? What are your strengths as a manager?
What do your employees dislike about working for your company? What are your downfalls as a manager? How can you improve these things?
What are some companies you admire for their culture? How can you borrow their ideas?
What has been the hardest part about growing your company? What are your current pain points? How can you improve?
Go Media is a Cleveland Creative Agency that specializes in web design, graphic design, print, logo design, and web marketing. We'd love to provide you with any and all of these services to help you grow your small business. Contact us for a complimentary review of your brand and to discuss how we can discuss your website, branding, logo, packaging design or other graphic design needs.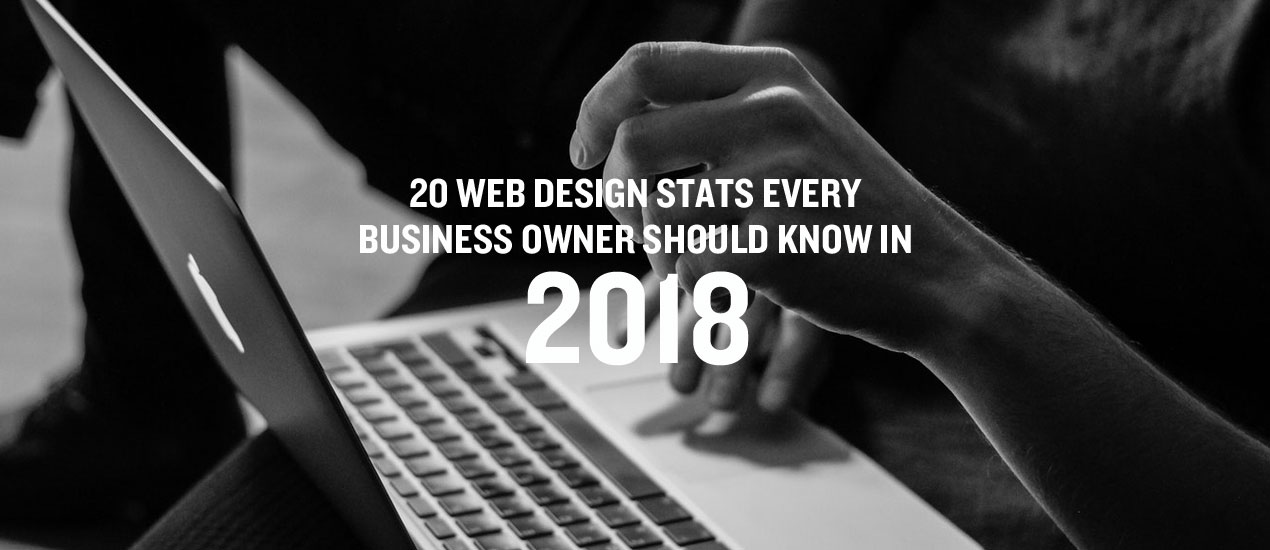 Web Design Stats 2018
A business website is a veritable necessity today, and you may have been thinking about creating a new website for your business this year. These are some of the top web design statistics for 2018 that could help you to create an amazing and truly beneficial website.

Having a Website
1. As many as 29% of small businesses have not yet created a professional website. – Clutch.co
2. Small businesses with less than $1 million in annual revenue are 30% less likely to have a website than businesses with higher annual revenue. – Clutch.co
3. Approximately half of website visitors are interested in the "About Us" page on a business website, and 65% view the business's contact information. – Vendasta

The simple fact that your business has a professional website can be a boost to your business activity. For example, a website legitimizes your business to potential customers who are not familiar with it. It also makes your business visible through SEO and provides your contact information in the same way a phone book did a few decades ago. More than that, a website is always accessible to provide information to potential customers even when your office is closed.

User Experience (UX)
When designing a new business website, understand that the user experience that you create is just as critical as the visual identity that you establish online. Your website should be functional and easy to navigate as well as pleasing to the eye. An innovative website will be veritably useless if your customers do not know how to interact with it.

4. The customer experience that you provide will be the most important branding feature, passing both price and product by 2020. – VisionCritical
5. 95% of users indicated that a positive user experience is the most important factor when they visit a website. – Econsultancy
6. Your website's conversion rate could increase by 200 to 400% with a well-designed interface. – Forrester
7. There is a $100 return for every dollar that your company invests in your website's user experience. – Forrester

If you are not sold on the importance of investing in user experience, be aware that ESPN.com saw an astounding 35% profit increase after updating their homepage design based on user feedback.

Website Speed
Consumers today want instant gratification when using the Internet, and they can become very frustrated with websites that load slowly. If your website loads too slowly, your users may click away before even seeing your full website design.
More than that, Google uses your website's load speed in part to determine its ranking. Specifically, if your server takes more than two seconds to respond, Google will reduce the number of crawlers that visit your website. These are a few website speed statistics to focus on:

8. Slow loading times for images cause 39% of users to stop engagement with a website. If delays are encountered during peak traffic times, 75% of users will click off the page and head to competitors' websites. – Adobe
9. The problem of slow website speeds results in $2.6 billion in annual lost sales. – Econsultancy.
10. 47% of users believe that a website should not take more than two seconds to load. – Akami
11. Your conversion rate can decrease by seven percent if there is even a one-second delay. On the other hand, if you increase load speed from eight seconds to two seconds, your conversation rate could skyrocket by 74%. – Akami

To learn how fast your current website's load time is, use PageSpeed. This is a free analysis and reporting tool offered by Google, and it provides separate reports for your desktop and mobile users.

Website Design
As important as load time and the overall user experience are, the overall aesthetics are also critical. Users may make a decision about whether or not to do business with your company within less than a second of viewing your website. An appealing website design will encourage your visitors to spend more time browsing it. Take note of these website design statistics:

12. The first impression users have of a website are as much as 94% design-related. – Northumbria and Sheffield Universities
13. A single bad experience on a website makes users 88% less likely to visit the website again. – Gomez
14. 75% of user judgment about your business's credibility is based on your website's design. – University of Surrey
15. Approximately 38% of users who believe imagery or layout are not appealing will stop engaging with the website. – Adobe
16. Approximately 55% of users look at lists without bullets, and 70% of viewers look at lists with bullets. – Vendasta

Responsive Design
A responsive website is one that provides the same user experience on any type of device. These are a few statistics you should know regarding responsive design:

17. 90% of consumers use multiple devices to visit the same website. – Google and IPSOS
18. 39% of a user's time is on a desktop platform, and 61% of a user's time is on a mobile platform. – Global Mobile Report
19. As many as 74% of users may return to a website again if it is properly optimized for mobile usage. – Google
20. 61% of users may develop a better opinion of a company if its website delivers a positive mobile experience. – Vendasta

The bottom line is that your business can suffer if your website is not responsive on both mobile and desktop platforms. More than that, your website may have better search engine rankings when it is appropriately optimized. This is also critical for a positive user experience and a faster load time.

At first glance, you may think that designing a great website for your business is about having an e-commerce platform or an informative site about your company's services. While these factors are important, you can see that many elements of website design are critical. These factors can have far-reaching effects on your business's bottom line.
By being named one of Inc. Magazine's 30 Coolest Entrepreneurs under 30, Zach Spitulski (Enplug) has been grouped with the likes of Mark Zuckerberg, Elizabeth Holmes of Theranos, Hayley Barna and Katia Beauchamp of Birchbox, and Drew Houston and Arash Ferdowsi of Dropbox. Not a bad crowd to run with, right?
So what is Enplug?
Enplug is a revolutionary digital signage software company. Because it uses a universal operating system and app marketplace, businesses can showcase engaging content real-time, integrating social media with ease. This means that businesses using Enplug can essentially turn their displays into a giant smartphone, making their content approachable, relevant, and engaging.
Go Media was excited to sit down with Zach, Creative Director at Enplug, to learn about how Enplug did it. What worked? What didn't? What tips did he have on becoming an entrepreneur?
Go Media: So tell us about how you started your Enplug journey:
Zach, Enplug: I was at attending UCLA at the time. I was on a Southwest flight (open seating) to San Francisco to see Pink Floyd–I tripped over a bag and ended up sitting next the the guy's bag that I tripped on. His name was David Zhu, an original founder of Enplug. I showed him some things I was working on at UCLA and he asked me to join his team. It was the summer between Junior and Senior year at school, I had to decide: school versus dropping out.
Go Media: So, goodbye UCLA?
Zach, Enplug: In school, I thought I wasn't doing enough. I remember being unhappy just doing school. I was preoccupied with wanting to do something else…something that utilized what I was capable of. I was always itching to do more. It was a simple decision for me–I just decided to believe. Convincing my parents that it was going to be okay was tougher.
Go Media: So, what happened next?
Zach, Enplug: UCLA ended up being accommodating and said I could come back if it didn't work out. So, I started working with Enplug. Through David, I met Nanxi, Enplug's CEO and Navdeep, but I call him Petey…Enplug's CIO. After I decided to leave school, we all pooled our cash and lived in Koreatown in a 1 bedroom. It was cozy living–there were 4 of us and an engineer. We worked the whole summer and then pitched to Start Engine.
Go Media: Out of all the incubators out there, why Start Engine?
Zach, Enplug: We applied to a few: Y-combinator and others, but Start Engine had Howard Marks. He knew interactive space and seemed savvy in the industry. We thought he would have the guidance and the opportunities to raise a good base.
…And he did. We moved out of the 1 bedroom at the end of 2012 and then rented a house in Bel Aire. It's actually the same house we still have. About a dozen people still live there, but now we have offices in Culver City.
In the beginning, we were trying to convince people to find organic growth. But now we're a leader in the space, especially in the LA space. We're very prominent, and it's really exciting to see. My friends, or even just other people will say, "Hey, I saw the Enplug software running here," to me most of the time. We're locally relevant with big goals. We're not just in LA–our software is used across the world.
Go Media: Let's talk more about your evolution of sorts–what are your company's goals now? Have you changed them since you started?
Zach, Enplug: When first started, we wanted to rework the space. When we looked at what the space was offering, it seemed prehistoric. "Where do we start?" Was our biggest question.
Well, we had to start over. "Let's rebuilt this," we thought. "Let's make it interactive, scalable, and reliable with a software development kit." Essentially, we wanted to show people we could tap into social media and make it work.
In that respect, we have similar goals. Now we're modifying our own product and making sure we stay ahead in the space.
Go Media: Let's talk about your team. It started with a small, core group, and now you have a team of over 50 people across the U.S, Africa, and Europe. How do you build a successful team?
Zach, Enplug: It starts and ends with the people. You have to trust each other. Honestly, you have to get along with one another. We're strong on having a good vibe. With David, I trusted him. I believed it. I was willing to take the risk. People who join now have the at similar trust and belief.
Go Media: So far, it all sounds like rainbows and roses. Let's dig deeper. Can you tell us about a mistake that you've made on your entrepreneurial journey?
Zach, Enplug: Personally, I always should trust my gut. A few times, I ignored it. Whether when I was hiring staff or a making a decision on the product–the decision seemed logical and rational, but my gut didn't like it. For hires, for example, there have been qualified hires with previous success at various companies. But my gut said that maybe they weren't a cultural fit. We've done it a few times, and it's always been a mistake and always causes more problems than it's worth. Trust your instincts.
Learn more about Enplug here and
connect with them on Twitter | Facebook | Instagram and Google +