Massive Drawn to Business Price Drop
As many of you know, we are incredibly proud of the content inside our newest eBook, Drawn to Business.
Drawn to Business is a transparent look inside our business, a complete guide on the way to build a design studio the Go Media way. It's chock-full of tips, tricks, techniques and best practices straight from the founder of Go Media himself, William Beachy, plus more than a dozen contributors from other companies.
Then…
We came to realize that our initial pricing proved to be a barrier for some folks.
Because of that, we decided we needed to do something drastic.
Permanent Price Drop
We want any and everyone to benefit from the extraordinary insight inside this resource, so we've drastically reduced prices on all Drawn to Business products up to 60% off. (Yes, for good).
Discounted items include our Plus Package, eBook, Paperback, Supplemental PDF content, Bonus Video Content and Business Plan Workbook.
View all the features of Drawn to Business
Plus Package – now $59.99 ($150)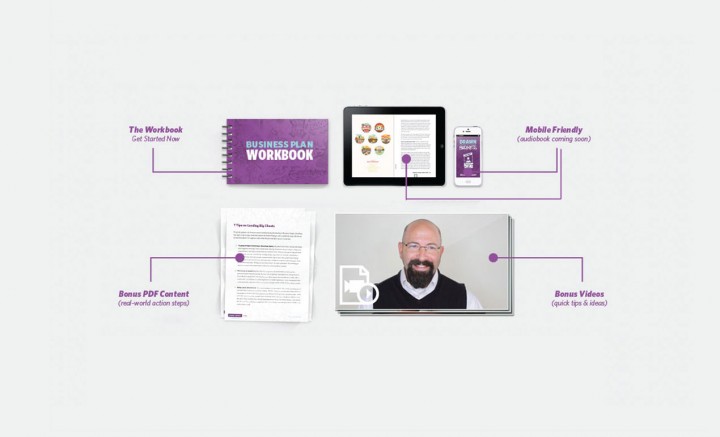 eBook – now $19.99 ($37)
Paperback – now $34.99 ($47)
Supplemental PDF Content  – now $15 ($76)
Bonus Video Content  – now $15 ($76)
Business Plan Workbook – now $15 ($76)
View all the features of Drawn to Business
Enjoy and please share your thoughts on Drawn to Business below!
Building a Sales Team You Can Trust:
One of the best part of our jobs here at Go Media is connecting with fellow creatives.  Recently, Jeff Gapinski, Co-Founder and Creative Director at Huemor Design in Farmingdale, New York, reached out us. Jeff had some great feedback about Drawn to Business, as well as some questions about developing a killer sales team.
We thought we'd share the exchange with all of you. Enjoy and please feel free to continue the conversation with us in the comments below!
Lead Your Sales Team to Success
Jeff Gapinski:
First and foremost, I would like to thank you for the time and effort you took to put together the book "Drawn to Business".  I honestly wish I would have had the book when I started out, it would have made my journey to this point a bit easier, but none-the-less there was still insight to be gained from the read, even though we're slightly beyond start-up stage.
I often found myself going YES YES THAT'S EXACTLY HOW I FEEL throughout the book, which was extremely reassuring because:
1.  It made me feel like I'm not crazy
2.  I'm not alone
3.  I have to be doing something right if I'm following the same path
That being said, I do have a question that perhaps you could shed some further light on. Towards the end of the book you discuss always having an active sales team, and I have to say, in terms of my business, it's definitely a weakness of mine.  We've been lucky enough to always be busy from the start, but it's a huge fear of mine that the work will run out, and when it does, we won't be prepared.  My question specifically is, who did you seek for your sales roles?  Did you find individuals with a background in sales for our industry, or did you find someone with a knack for sales and show them the ropes?  I'm finding it especially difficult to find qualified individuals I feel are worthy of being the "face" of my brand that aren't myself, or my business partner.  Problem is, we both wear a lot of hats, and it's especially difficult to actively pursue new leads on top of our 100 other tasks.
William Beachy:
Hey Jeff! Thanks for the feedback. I'd be happy to shed some light on the latest and greatest insights I have on using and developing a sales team. Let me start by saying I was also terrible at developing and properly using a sales team. It's only been in the last two years that I've gotten it right. 2013 saw a 75% growth in design services – directly attributable to our new sales team and how I used them.
You should be afraid of running out of work! That's healthy. It's easier now, while you are busy, to ramp up your sales efforts than it will be if you run out of work. Being out of work and trying to spur sales is a stressful place. Make this a priority now! Use your strong cashflow to get marketing and people in place to push sales.
Find a good salesperson, not necessarily someone who knows the design industry. At the end of the day, sales is about communication, relationships, being competitive/self-motivated and having a knack for closing. None of these traits are specific to the design industry. Go Media's top sales person didn't have a background in design. We had to teach her. Of course, it's a bonus if you can find someone with that knowledge base, but it's not necessary. I would recommend finding someone with sales experience. Ask to see their track record and talk to their previous managers. And of course, all new employees need to be a cultural fit for your company.
Turn your salesperson into a clone of yourself. I completely hear your concern about your salesperson not being "worthy of being the face of your company." So, here's the solution: MAKE THEM WORTHY! You don't hire a salesperson, give them a little dull sword and throw them into the lion's den! You have to spend a long time training them. By the time they go sell for you on their own, they should have a full suit of armour, battle ax and mace! I think the best way to do this is to have them mirror you. Take them on sales calls with you. CC them on all your client e-mails. Have them on the phone with you. The salesperson needs to learn your "pitch." They need to learn your personality, style, company culture, company story, anecdotal business stories, jokes – everything. Your salesperson is going to become a mini-you, a clone. This doesn't happen overnight, but we're starting from the premise that your sales pitch is working. So, you want to teach them what's working. Did you see the movie The Wolf of Wallstreet? He became successful because he taught other sales people his pitch – he gave them a script!
So, how does this look in the real world for your sales team? The salesperson starts as an assistant to you. They take notes in the sales meetings. They listen and learn. They write the proposals – which you review. Bit by bit you let them do more and more of the sales work. Every step of the way you read what they write and listen to how they talk. You give feedback on what's good and what needs modified. And of course, you teach them about the design industry. Once you're confident in them, you start letting them lead the sales meeting and you simply sit and listen. Eventually they start going out on sales calls without you.
Over time a good salesperson will shed some of your personality and infuse their own. They will learn ways to get sales that you didn't even think of. The education will go back and forth between you and your sales team. But your sales team needs to learn the rules before they can start breaking them. In the past I failed at building a sales team because I "put them on an island" and expected them to just sell without my help. That was completely wrong. Now I hold their hand, put words in their mouth and teach them all I know. The results have been dramatic.
Not chasing down all your leads is leaving money on the table! The owner of a company will ALWAYS be wearing many hats. I also have a hard time chasing down leads. This is exactly why you need a person (or two or three) that are only wearing one hat – the SALES hat. This way, when you are out networking and someone offhand mentions a slight interest in your design services – a lead that you might otherwise let pass you by, now you have someone to pass that lead along to – a hungry salesperson!
Don't forget about developing your existing customers! Chasing down new leads is important, but even more important is developing the customers you already have. If you're too busy to chase new leads (and wearing your many hats), then you're probably not developing your current customers fully. How often do you call to check in? How often do you ask them what upcoming needs they have? How often do you pitch them on new services? Are you being a proactive salesperson or a responsive salesperson? If you only send proposals when your customers ask for them – you're leaving money on the table.  This is where your dedicated sales team shines. This is exactly the kind of work that you don't have time for, but a dedicated sales team does.
More about Jeff: Corporate Portfolio | Behance | Dribbble | Twitter
Disclaimer: Boasting Ahead!
We have to be honest with you.
We are gushing!
Our President, Bill Beachy, has just made us very proud.
So please excuse us while take a moment to tell you about what Bill's been working on, head down, nose to the grindstone, for the past 2 years…
Introducing Drawn to Business!
Drawn to Business is a brand-new book by illustrator, designer and lifelong entrepreneur William Beachy; it's an insiders guide into how he built and runs Go Media, our graphic design firm here in Cleveland, Ohio.  Bill details his experiences working as a one-man firm from a bedroom in his father's house and guides the reader through each lesson learned that allowed him to build Go Media into an internationally recognized 15 person firm with clients including Adobe, Progressive Insurance, Pepsi and Nike.
What's Inside?
Well, have you ever wondered how design firms, like ours, start, stumble, and become successful?
Want to learn how to:
Raise money?
Charge for your design services?
Find the perfect business partner?
Take the appropriate legal steps when starting your business?
Track your company's performance?
Hire the best employees?
Organize your company's files?
Implement effective marketing strategies?
Land projects and stay profitable?
Battle burnout?
Deal with ebbs and flows?
Negotiate?
Retain clients?
….just get started???
You're in the right place.
Everything You've Always Wanted to Know about Business But Have Been Too Afraid To Ask
In Drawn to Business, Bill simply gives it all away.
Chock full of Bill's anecdotes, real-world practical guidance, business principles, inspiring design and legal and accounting advice, you'll learn to increase profits while doing the work you love.
Let's Do This Thing!
A variety of Drawn to Business packages are available, so choose your own adventure.
1. The Pro Package: $397 – Buy Now
Includes EVERYTHING you need to transform your design business. You get a physical and digital copy of Drawn to Business plus bonus PDF content and videos, the Business Plan Workbook, 3 design-focused video tutorials, Thread's Not Dead: The Designer's Guide to the Apparel Industry, and all the goodies inside the Freelance Survival Kit.

2. The Plus Package: $197 – Buy Now
Includes a physical and digital copy of Drawn to Business, plus a collection of advice docs, videos, and a business plan workbook.

3. Just The Book: EBook and Paperback options
Buy the PDF for $37 or the paperback for $47
What Are You Waiting For?
Grab your copy of Drawn to Business now!  Once you've purchased the book, leave a comment below for your chance to win a free upgrade to the Drawn to Business Pro Package! Winner will be announced on Friday, October 18! * Winner must have purchased a copy of Drawn to Business by 5:00 p.m. ET on 10/18/2013 to be qualified.
Subscribe to the GoMediaZine newsletter | Get Goodies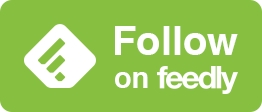 Categorized:

Contests, Graphic Design, News

Tagged:

advice, art, business, cleveland, design, design tip, drawn, Drawn to Business, illustration, staff, staff picks, tips, William Beachy
Here at Go Media, we're buzzing about the release of Bill Beachy's book, Drawn to Business including new extra goodies!  This nuts and bolts strategy guide highlights the successes, failures, the in and outs of growing a design firm: namely, ours.
It made us think: What challenges do our friends and colleagues face? Which are universal? Which are unique?
We asked, You Answered:
What is your biggest challenge running your design firm or freelance business?
"My biggest issue is time management. No matter how organized you are, you can never predict when a project will go long and make all your other deadlines a hundred times more stressful. I don't know if I'll ever be able to crack that one. Burning out is always a concern, but I know my desire to create isn't disappearing any time soon, so it's more about exhaustion than anything else. When you combine tough timelines and too many late nights in a row, it could potentially spell disaster. Well, short-term disaster anyway. There's always a light at the end of the tunnel." – Jon Contino
| Jon Contino |
"The biggest problem that I have running my freelance operation is maintaining a balance with my social life, and happiness level in general. We assume, early on, that if we work hard enough, we can achieve a certain level of success. It is also our assumption that that level of success will bring us a wealth of happiness.
It doesn't.
Achievement of our goals only prompts us to set a new goal, instead of taking any time to enjoy reaching a milestone. After doing freelance design for over a decade, I have set goals and achieved them – only to set a higher goal for the following year, and thus put myself right back to the grind – glossing over any chance to pat myself on the back.
It's possible that continued success in a creative field has an adverse reaction to one's happiness. Being creative all day, every day, gets more and more taxing. The well of ideas threatens to dry up, and we put more and more pressure on ourselves to stay afloat. The quest for "better" is admirable, but also tortuous.
This grind keeps me in my cave, churning out work, giving myself little to no interaction with the outside world. More success, for me, has led to a very reclusive lifestyle. On paper, I'm experiencing the most successful time of my life – in reality, I can't remember the last time I sat down with a friend for coffee.
The solution? Move happiness to first on your priority list. Meeting with people you enjoy or doing things you love can put you in a positive frame of mind that's more equipped with managing a heavy workload. This positive outlook instantly manages stress better, and is more effective at calculating an otherwise chaotic and overwhelming to-do list.
Days may look less like a row of fires to put out, and more like the privilege that we began these careers with – that, while others toil through jobs that they hate, we get to be creative for a living." – Brandon Rike
| Brandon Rike |
"The biggest problem I have running a business is
"running a business".
Design and illustration work is no problem at all outside of solving those creative problems, but handling growing and maintaining a business on top of that is almost an extra job.
One that can consume entire days at a time doing bookwork, communicating with clients, putting proposals together and promoting and marketing my brand.
I prefer that that's the obstacle relative to what I do
if I have to choose one." – Aaron Sechrist
 | OKPANTS Design Co. |
"The biggest problem I have running my business is the constant balancing, though I imagine that's just a life problem that everyone has, at least to some degree. Also it's been apparent to me for awhile that I am not a financial planner and my bookkeeping is sloppy, so I am making that a big priority and am hiring some help so I can learn better habits. Cash Rules Everything Around Me, around all of us, so the saying should go." – Margot Harrington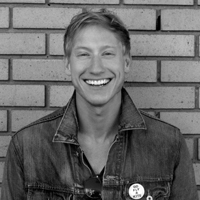 "The biggest challenge for me is not knowing: not knowing if you'll have work in 6 months, not knowing if you'll stay relevant, and not knowing if you'll have the courage to keep fighting for the work you really want. Coincidentally, that's also the greatest part too."  – Timothy Goodman
| Timothy Goodman |
"Being a Freelance artist and holding a full time in house design position during the day, as well as having a family with small kids, I have a hard time finding a balance.  It's been a real challenge building my freelance career to the point where I feel like I could take the plunge to self-employment.
From a freelance perspective, I never lack for work, it's the lack of jobs that have a large enough budget to sustain a family. It makes it even more of a difficult decision when you love your full time job. Wouldn't it be easier if I hated what I was doing?
I always question, would it be worth it for me to work 80 hours a week for myself just to make ends meet? Would I be potentially picking projects that I don't really enjoy, just to be self-employed? At this point, because I don't have to worry about the bottom line, I have the opportunity to be selective in the work I take on; I only pick up projects if they sound fun or if I feel like its an opportunity to propel me to the next level.
So, my biggest problem is questioning, am I making the right decisions for myself and for my family? I don't know…! " – Derrick Castle
| Straw Castle |
"Our biggest battle is perhaps the pigeon hole we made for ourselves as "poster designers". We are fully capable of so much more, do it for a handful of clients, are dying to do more, but need to get some larger clients to recognize that we do so much more than just gig posters. I get the feeling that people think we wouldn't want to do corporate work, because our poster work is so edgy. However, we know what is appropriate and when, and really get a thrill strategizing long term and sustainable design projects.
So, this has created a bit of a wall, dividing us from getting invited to bigger pitches or bids." – Jason Teegarden-Downs
"Perhaps the biggest issue running our business is being pulled in too many directions at once. Managing a startup has one true base concern – making money. Our approach to that has always been a client-first mentality, and assuring satisfaction is a key part of that. With such a heavy focus on that, we work daily to refine our processes in what we're doing to ensure a high level of quality. But, by doing that, it leaves little time to focus on the little moving parts in a business – guaranteeing cash flow with new projects, completing current projects on schedule, revisions to bring projects up to proper quality, payroll, accounting, taxes, and managing employees are just a few of the balls to juggle." – Jon Savage and Simon Birky Hartmann, partners at Studio Ace of Spade
"I'd love to be a household name, but as a sole business owner who can't yet afford an employee, I struggle with the age-old 'It's hard to work on your business while you're working in your business.'  My days aren't really my own to plan – I can have a plan, but customers and visitors have their own agenda. Money is also an issue. I'd love to get out from under my start-up costs – I'd be so less stress-y.  I had a business partner when I started but it didn't work out (which is OK), but I took on some debt that I can't seem to get paid off fast enough." – Chrissy Jensen
| Domestica |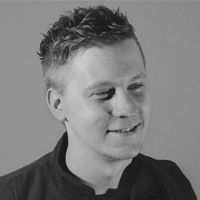 "My biggest problem running my freelance business is figuring out a relaxed way of doing active acquisition. Thus far I've been blessed with a steady and stable income of clients that reached out to me. I know that at some point I have to reach out and start doing some active form of acquisition myself. In fact, I probably should do it regularly just to personally ensure a continued flow of work. But I can only muster the time and energy to focus on the great workload still in front of me.
On the one hand I feel great about still having more than enough work, on the other hand I know that there might/will come a point when things slow down a bit. Money buffer aside, there will be a point when I'd have to do outreach myself. Which is not something I'm scared of, I just haven't figured out a way to make that part of my freelance career feel less nerve-wracking. I still need to find a way that feels more relaxed to me or rather; not as forced and "sales-y".
Perhaps this is caused by my inexperience in it and my current luxurious position in which new clients continue to 'knock on my door'. Not having a smoothly paved down outreach method from my end actually isn't so much of a problem. It's just a part of my freelance business that doesn't feel extremely comfortable to me yet, but (at some point) it has to be done regardless." – Maarten Kleyne
| Maarten Kleyne |
"On a daily basis I struggle with staying on top of the BUSINESS part of it. Being a solo shop for 12 years I have failed miserably at that part and it is a big goal for me in wrapping up 2013 into 2014.
As far as reaching the next level, I struggle with getting out of my own way. Realizing that I can indeed do this. I have been on a somewhat self-destructive path creatively and recent events (including WMC Fest!) have really turned me around and shown me the way along with my own desire to be what I have always wanted to be but either a) never thought I could, or  b) made excuses to not push forward and grab hold of life and do something with it!" – Lenny Terenzi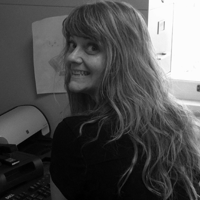 "I have been concentrating on developing a presence here in this city, and I feel like I am making strides, but taking my brand into a new market is the current challenge I have set for myself. I set up an online store, and I'm developing multiples so that I can get my stuff into the hands of more people in an affordable way. It's also really important for me to make personal connections with people, so I don't want to lose that aspect of my business.
I also have run up against my own time limits. I rarely say "No" to anything. Maybe later in my career I will be able to afford to pick and choose, but I feel like right now I have to hustle and take on everything and anything that comes my way." – Angela Oster
| Angela Oster |
"There's no single issue. The problems and challenges are different every day, and you have to face them. HEAD ON." – Scott Fuller
| Studio Temporary |
"Staying original in your work, especially when clients want generic work that looks like everything else. Teaching them that it's good to have a unique design in their products, and to stand out!" – Zach Reed
| Zach Reed |
What's your biggest challenge?
We want to know! Share with us in the comments below!
Pick Up Drawn to Business…
to learn about the challenges President Bill Beachy faced growing Go Media and the everyday hurdles (and successes) that keep us on our toes always.
Subscribe to the GoMediaZine newsletter |  Freebies!