AI in Design
When you hear artificial intelligence (AI) discussed in the news, it's usually related to new technical achievements in how large sets of data can be organized and understood. But the value of AI goes beyond just data science and can actually extend into other realms like web design.
Normally, web design is thought of as a purely human endeavor, like a form of art that is mostly reliant on creativity. However, advancements in AI have opened up an opportunity for designers to collaborate with smart computer systems to develop user interface (UI) and user experience (UX) content in a more efficient manner.
Let's explore how AI and machine learning (ML) are used in web design today and how we can expect these two fields to blend in the future.
Basics of Artificial Design Intelligence
The web development community uses the term Artificial Design Intelligence (ADI) first popularized by site builder Wix to describe how new automation technologies contribute to UI and UX work. This change in how professionals approach design methods has skyrocketed in popularity during recent years. Companies like Adobe have even begun to experiment with machine learning to build AI-centric design tools.
Obviously, design has evolved light years since the early days of the world wide web. Back then, webpages were manually coded in HTML while designers tried to determine what colors, fonts, and styles worked best in an online environment. This was a period of great experimentation, marked with plenty of failures and lessons learned.
As the internet matured, common design strategies and best practices emerged to help developers create a consistent experience for users. At the same time, back-end servers have come to rely on automation to build dynamic web-based applications. The ADI movement combines these two concepts to elevate how UI and UX design is accomplished.
Pattern Recognition
Much of modern artificial intelligence is based on a concept called machine learning, where a team compiles a wide range of data and lets a computer network analyze it through a sequence of algorithms. The goal is for the AI system to identify patterns and trends that might not be readily evident to a human.
Early ADI adopters realized that decades of web design experiments – successes and failures – could serve as a useful data collection to run through algorithms. The result has proven to be a powerful tool when it comes to humans collaborating with machines to improve UI and UX.
Consider logos: They're the foundation of development projects. Back at the birth of the internet, companies would create their own image file to serve as a digital logo. Time passed and some organizations realized they could outsource that task to experts in branding and web design. But still, it remained a purely manual effort.
Fast forward to today and designers leverage logo-makers that run on an AI system. Thanks to the massive data sets that algorithms have already crunched, the process is now as simple as answering a few questions, filling in a few criteria, then waiting for the system to propose different designs. This logo-while-you-wait process relies on the AI engine to analyze the latest logo trends to develop something that fits your company's needs.
Designing in the trenches – WordPress: If you work in WordPress, and it's hard to avoid it, you'll be elbows-deep in artificial intelligence and machine learning plugins before you realize it. There is a true explosion of new products hitting the market in this area, ranging from spam detectors to grammar improvement to a variety of recommendation engines.
A common scenario is a small business owner builds a website on a DIY platform like Wix and then realizes the extreme limitations, so asks you to migrate their website to WordPress, spiff it up, and turn it into a cash cow. Before you realize it, AI and ML are your project partners.       
Integration of Tools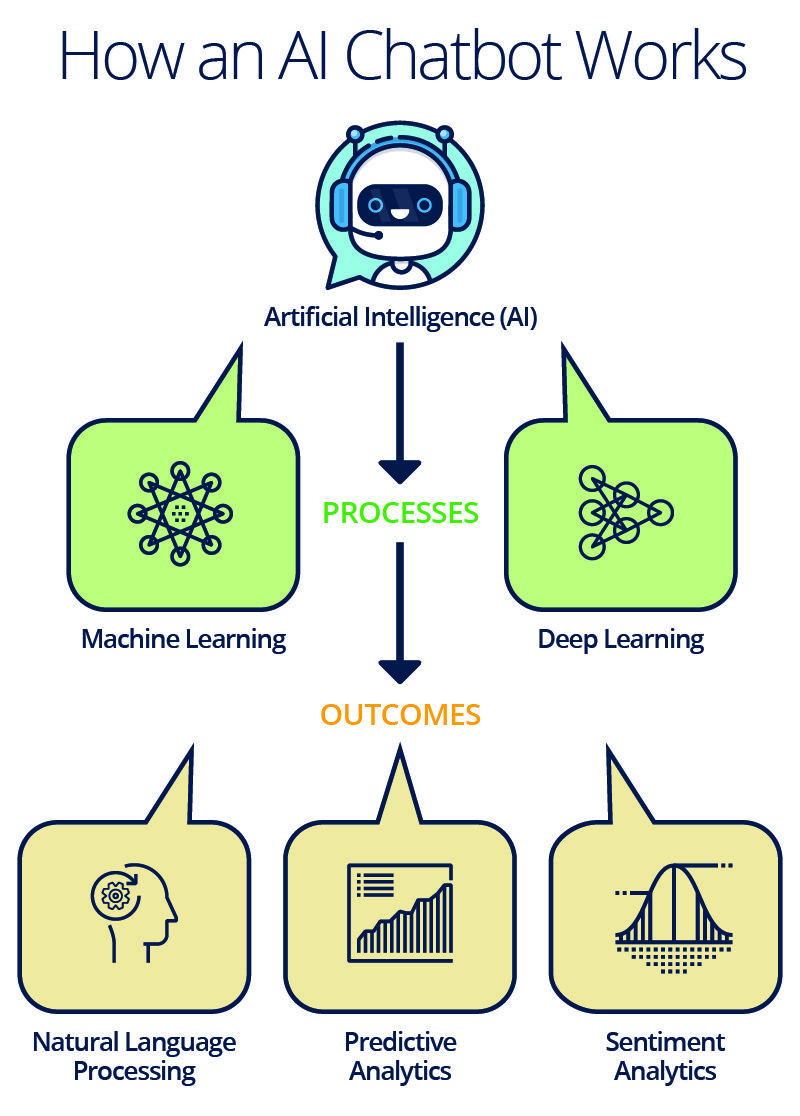 Web design is not just about colors, fonts and logos. The best websites in the world deliver a positive UX experience for each visitor. This means that when a person arrives at a website, they are easily find what they are looking for thanks to the combined design power of humans and AI.
One of the primary goals for AI and machine learning when it comes to web design is to make the UI and UX personalized for each user. Not all people agree on what display or set of features is best, especially if they come from different places on the planet and speak different languages. But AI makes it possible for designers to create flexible templates that adapt to the person using them.
Web developers have realized that they can integrate AI-based tools directly into their designs to add value for users. For example, users may want to edit PDF documents directly in their browser. In bygone days, that would have been a tall (or impossible) order, but with AI and machine learning doing the heavy lifting, content can be "visually" extracted from third-party files and made easier to manipulate on-the-fly, even in a document format formerly considered to be locked-in.
Another design feature that can be AI powered is an in-browser chat tool. Businesses that sell goods or services online often want to provide a way for their customers to get quick support. With an AI-based chat tool, this digital customer service representative can answer questions and point the way to useful information, often finding solutions without having to escalate their query to a human.
Privacy Considerations
You can't talk about the data that powers AI and ML in today's world without talking about how to protect it. Proper collection, storage, and use of data is no longer simply an ethical question. With the stringent GDPR regulations put into play in 2018, and the accompanying fines for misbehavior, it's a financial survival question as well.
How far has AI come? It's getting perilously close to being able to consistently hack the vaunted Captcha plugin using machine vision. Heretofore Captcha has served as a trusted website gatekeeper against automated spam but appears to be on the verge of becoming obsolete.
Consider implementing the following precautions when working with AI/ML in your own online life and suggest clients do the same when you hand off a completed site:
1    Almost every site collects some sort of data that falls under GDPR bur few site owners take the time to properly secure themselves against the latest smart malware attacks. A WordPress maintenance plan costs a little bit but removes that particular worry. It's exactly what it sounds like – outsourcing your security. For some, it's well worth the peace of mind to bring in experts.
2 If you're a freelancer or work for a company that collects customer data, you should already have a virtual private network (VPN) in place to keep hackers from stealing or corrupting your information. Already in use by 25% of people who go online, VPNs are rapidly becoming the de facto method of protecting all the info an insatiable AI algorithm needs to become smarter.   
3 Don't sign up for any AI tool that doesn't clearly spell out their privacy policy for how they will use your data. Avoid any sort of machine learning experiment that requires private information like a home address or social security number.
The Bottom Line
The advancement of AI/ML will continue to revolutionize all areas of technology, including web design. And we shouldn't depart the premises without allaying fears that the end game of this technology is to replace designers. That's not the likely outcome of all this – at least not in any foreseeable iteration of the industry.  
Instead, what we can anticipate is for web designers to begin trusting AI as an augmented partner, using it to accomplish repeatable tasks in an efficient way. This frees the designer to focus on the creative tasks that no amount of AI can simulate and benefits the end user, which is the ultimate goal.
Connecting with Other Creatives
Welcome to Episode Two of our new video series, My Top Three. This video series introduces you to creatives of all kinds who have knowledge to share about their particular industry. Episode Two features Heather Sakai, Arsenal Manager here at Go Media and Event Director at Weapons of Mass Creation Fest. In today's My Top Three, Heather will talk about her Top Three Tips for Connecting with other Creatives. Please enjoy the video below and connect with Heather @sakaipower on Twitter.
How Designers Use Social Media
These days, you can't go anywhere without noticing someone staring at their phone, laptop or tablet. Most of the time spent on these beloved devices is on social media like Instagram and Facebook. Social media runs a large part of the public's everyday lives and many choices are made by the content they see. Why not use social media to your advantage as a designer to get your work out to more prospective clients? Here are some designers who took to the web in order to broaden their reach and made a name for themselves in cyberspace:
Youtube isn't just for gamers
Joanna Zhou, who goes by Maqaroon on Youtube, is a professional illustrator/designer based in Austria. She first created a Youtube account in 2011 to build a following and gain exposure for her budding online shop. When she started posting videos in 2013, she had little to no experience in the online world and how to create a niche for herself. But, two years later, her YouTube account has become a hub for all things girly "Do-It-Yourself". With 208,296 subscribers and 10,444,514 total views in two years, Joanna became the most successful Youtuber in Austria, now partners with Tastemade and has 22.5k Instagram followers. Since her online exposure, she has been featured in magazines like Cosmopolitan.
Homemaker to Facebook extraordinaire
Facebook isn't just for friending anymore. Many people spend their time liking, sharing and commenting their little fingers off. What most people don't consider are the business benefits available to you because of it. Homemaker turned designer, Brandi Temple, made a name for herself on Facebook. Now the CEO for Lolly Wolly Doodle, a clothing company for children, Brandi created an empire overnight with her designs. She originally started by just posting clothing designs on Facebook and selling to friends. Now a full-fledged company, Lolly Wolly Doodle uses their Facebook page to let fans know about deals, sales and upcoming seasonal lines. What started as a homemaker's hobby in 2009 turned to a startup conquering Facebook sales, Lolly Wolly Doodle boasts over 1.1m likes, made $11 million in 2013 and has been featured in The Business Journal many times.
Instagram first….then the World
Instagram is one of the newer social media platforms, at least compared to Facebook, Youtube and Twitter. Originating in 2010, the social media app focuses on sharing photos and short videos with your following and allowing them to like and comment on them. Below are two artists who took this app to the next level and used it to not only showcase their hard work but even get them the exposure of their dreams!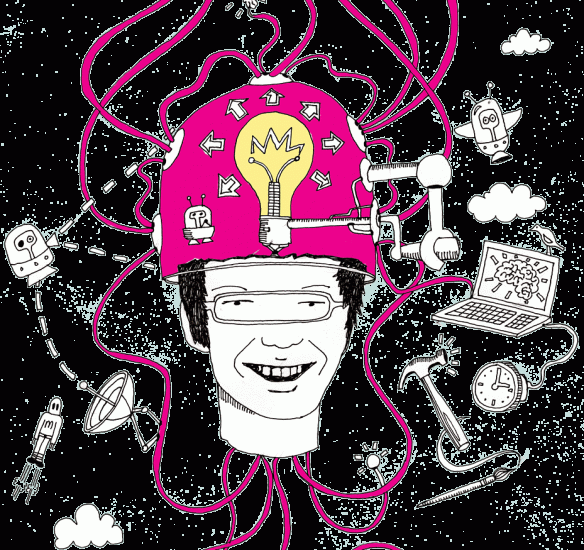 Designer and photographer, Mike Kus, turned his Instagram in a mobile on-the-go portfolio. Boasting a whopping 859k followers and 1,461 posts, Mike uses the app for traditional social media purposes and also keeping fans and clients up to date with progress. Since he was one of the early adopters of the app, he also found himself at the forefront of a budding phenomenon. Instagram featured him as a suggested user for other users to follow and offers started pouring in. Some of these projects include being approached by the clothing company Burberry to shoot them backstage at London Fashion Week 2011 and to shoot for the European cell phone company O2. Using the social media app, he shows off his finished projects with hints on where to pick them up. Mike has also worked with HP Europe and Techné Watches, and posted mockups and photos of the designs to his Instagram followers.
Instagram was what sealed the deal for young designer and illustrator, Maura Creighton. Currently majoring in Arts Management and minoring in Design at Chatham University in Pittsburgh, Maura gained notoriety on social medias for her art and designs. What started out as a hobby for Maura, turned into something she found could make her money online. Her exposure on Instagram allowed the creator of the clothing brand Anthem Made, Kellin Quinn, to contact her on the app after seeing some of her work to create two designs for the Summer and Fall 2014 lines for the company. After her stint with Anthem Made, she was commissioned to make t-shirt design for the band Man Overboard. Since then, she has gained a following and commissions designs straight from her Instagram for those who are interested and constantly updates her followers with designs that are in progress.
Interactive Webcomics
Not only are comic books a very popular endeavor as of late, but some designers have found notoriety on the web for their stories. Web-comics came to be a gold-mine for Andrew Hussie, who created the popular hub of MS Paint Adventures. MS Paint Adventures houses his four series, which are Jail Break, Bard Quest, Problem Sleuth and most famously Homestuck.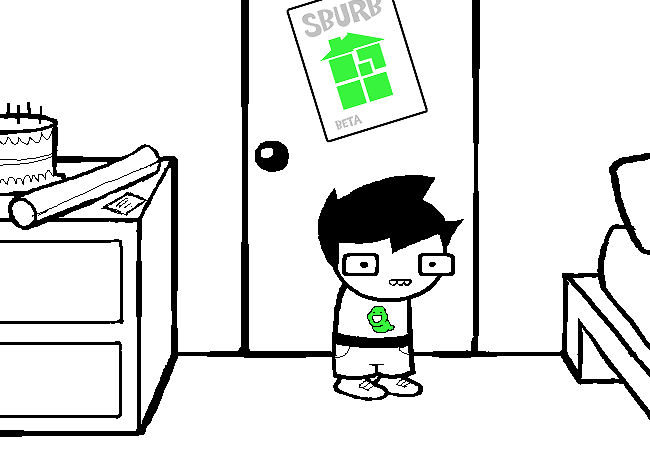 The use of the online platform not only allowed Andrew to get his work out to a larger audience but also employ different design techniques like GIFs, Flash plug-ins and music to make his comics come to life and capture readers. The popularity has grown so large that Andrew's Homestuck has merchandise in Hot Topic.
———————————————————————————-
Whether you use any of the social medias listed above or another one entirely–they are an important tool to consider. Using social media in a technology driven world like ours to create a name for yourself is one of the more clever business moves to make. Just because your accounts are online, you can still promote yourself in person with Favicards. The above designers took to the web to not only promote themselves but also get their designs to the masses and you can do the same.
How to Start Your Own Clothing Company:
a Quick Guide by Your Friends at Go Media
Welcome to the Go Media's Zine!
Are you a passionate creative, student, designer, entrepreneur?
You're in the right place.
Inside you'll find the tools you'll need to successfully do what you love. We'll share real-world practical advice, solid business techniques, step-by-step tutorials, as well as educational podcasts and webinars to take you to the next level.
We give all of our secrets away and cultivate an open environment for the sharing of insights and inspiration.
Join us.
When you're ready, we would also love for you to be a part of our community. Please comment on posts, become an active member of our social media community and/or email to find out ways you can contribute your own designs or tutorials to the GoMediaZine.
Quick Guides
With hundreds of posts in our archives sometimes it's hard to know where to begin. Our Start Here page is a great place to get started. This page holds 7 quick guides to becoming the creative you've always dreamed you'd be (brought to you by the best web graphics company in Cleveland, Go Media). You've landed on one of these lists so let's get started, shall we? Read on to learn how you can:
Start Your Own Clothing Company
Articles:
1. How to Launch a T-Shirt Line in One Day
2. The Fundamentals of Great T-Shirt Design
3. Starting your own shirt line. PART 1
4. Starting your own shirt line. PART 2
5. Apparel Printing: the Designer's Guide
6. How to Get Your Apparel Line into Retail Stores
7. 15 Awful Mistakes Made by Designers in the Music & Apparel Industry – 1 of 3
8. 15 Awful Mistakes Made by Designers in the Music & Apparel Industry – 2 of 3 
9. 15 Awful Mistakes Made by Designers in the Music & Apparel Industry – 3 of 3
10. Pointers for Designers Working with Apparel Companies 
11. A Designer's Guide to Pricing
12. How to Charge For Your Graphic Design Work (& Get What You Deserve)
13. 10 Tips to avoid designer's block
14. How to Win at Design by Humans
15. Apparel Design: 120+ Inspirations from Go Media's Portfolio
16. 5 Keys to Branding Your Apparel Line Like a Boss (+1 Top Secret to a Successful Launch)

Tutorials:
1. Anatomy of a Band T-Shirt 
2. Design Process: "Sick" Metal Band T-Shirt 
3. Tutorial: "Lady Luck" T-Shirt Illustration
4. Go Media's Rapid-Fire Illustration Technique
5. How to Design Your Own Custom Hoodie
6. Sexy Holiday Vector Pin-Up Girl Technique
7. How to design a t-shirt on a budget and a tight deadline
8. Ornate Lettering Process
9. Designing Ultra SceneXCore Apparel!
10. Beautiful Vector Illustration
11. How to Create Vintage T-Shirt Designs with no drawing ability
12. Pro Tips on Preparing Artwork for T-Shirt Printing
13. Keys to Launching an Online T-Shirt Business