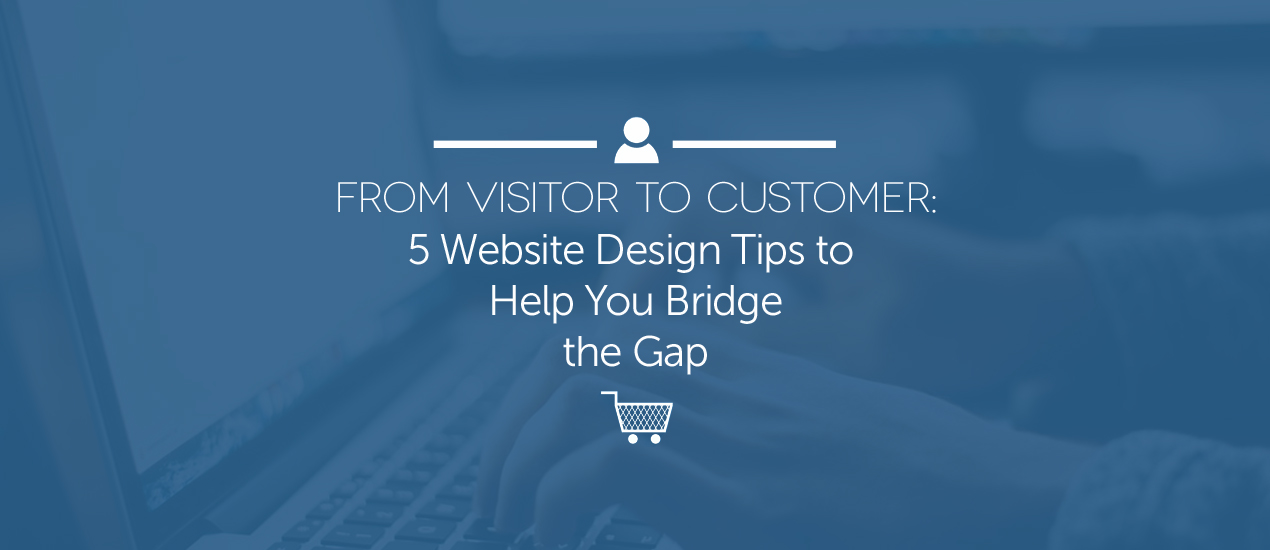 As increasingly available information makes it easier for businesses, graphic designers, and web developers to create more efficient and striking websites, a large number of professionals are providing ever-more innovative platforms for their clients and customers to use online.
Mastering the essentials of web design can take time, of course, but the benefits of top-tier web design to Google search result placement and customer conversion rates can be truly outstanding: A good website in 2019 doesn't just look great, its custom design will also turn site visitors into long-term customers.
Here are just 5 website design tips that can help your business achieve stunning results, and why they might just make 2019 a banner year for your company.
1. Hick's Law
For many web designers, the question of how much content to include on a website is a considerable one: Keep site design too simple, the thinking goes, and a customer may not understand what the website is intended to do or where essential information is located in a site's architecture. Make a site too complicated, and users may become bogged down by the sheer number and variety of choices that they will encounter.
Web designers often deal with this question by employing Hick's law, which says that the more decisions a person must grapple with, the longer they will take to make a decision.
Named for the English psychologist W.E. Hick and his studies on the way in which people make choices over a given period of time, the law is now used to determine everything from website design principles to Fortune 500 marketing strategies. By using Hick's law, you will be making it easy for customers to choose and purchase the products or services that your company provides.
To implement the principles of Hick's law, try streamlining your site to include only the most relevant information that customers will need to choose a product or service. For a site like Google, whose customers simply want to search for websites, that can mean a minimalistic approach that includes a simple search bar, an easy-to-load graphic, and a plain white background.
For Amazon or eBay, employing Hick's law means breaking down products into specific categories so that site visitors do not become overwhelmed by the sheer amount of information available to them.
2. Responsive Web Design
As an increasing number of mobile app-based businesses such as Instagram take the online marketplace by storm, more and more business leaders are wondering if they should emphasize the development of a mobile-based app platform over a traditional website.
Of course, there are certainly benefits to both paths, but there are some seriously compelling reasons to move a business forward with responsive web design as a priority.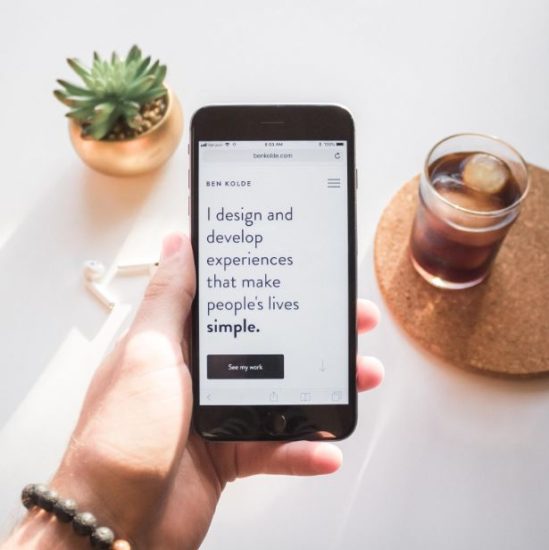 One such reason is that many customers prefer websites over having mobile apps for every single store. More often than not, the question of whether to shift a company's focus towards mobile app development or put primary web development effort into creating a dynamic website is largely a question of what goals the company aims to achieve in the long-term.
A business that shares user-generated content or links customers to service providers (Uber being a prime example) may find that a mobile app is an optimum platform for achieving their aims. A site that provides extensive information about products or services such as Amazon might delegate more time to maintain a responsive website that automatically scales elements depending on what platform the user accesses it from. It will display more information on PC, and less on the phone to ensure intuitive navigation and ease of access.
3. Content Placement
It is no secret that great site design draws more views from potential and actual customers and that these views can benefit a company's Google search rankings. So how exactly does one create content that attracts customers while keeping such information visually appealing?
To answer this question, we can actually draw on aesthetic principles that have been around since well before the great Renaissance artists codified concepts of design beauty that we still use today. These principles can be broken down into three main categories: F-shaped pattern design; Z-shaped pattern design; and the Rule of Thirds.
The F- and Z-patterns central to graphic design are fairly simple concepts and relate to how information in visual design can be connected by the "direction" of elements within a visual composition. In fact, you've probably seen these design elements every time you've accessed a major website or mobile app: Most news websites use the "F-shape" design element by framing information through a headline, sub-headline, and sidebar to the viewer's left, letting the eye rest on the strong "F" shape created by the lines of text.
The Z-pattern involves a similar design concept to the F-pattern: By drawing a "line" at an angle across the "frame" of a website from the right side of a top border to the left side of a lower border, a viewer's eyes will naturally be drawn to new information in the lower right-hand field of their vision. This is why so many sites place important links such as purchase buttons on the lower right-hand side of a website screen.
One of the most important elements of visual design in history, the Rule of Thirds states that the human eye is attracted to visual compositions that are divisible by thirds. Most of us actually encounter this rule at any time we see a great painting or watch a movie.
At its heart, the Rule of Thirds is what enables our vision to feel "at rest" when viewing a piece of visual art. Something about the use of design divisible into three parts connotes a feeling of balance in the viewer, and such divisibility is a powerful tool for web developers and graphic designers to use.
4. Security Measures
One of the most important ways for web designers and company to build trust with potential customers is to use cutting-edge security measures to protect customer and client information. In 2019, companies need to be their customers' first wall of defense from identity thieves if they want to take their business to the next level.
Indeed, whether customers are simply providing their email addresses for company newsletters or are using credit or debit cards to purchase a product or service, make sure that your site design includes a good security apparatus to protect customers from identity thieves. The right security measures can truly strengthen long-term customer relationships in a way that few other elements of site design can!
5. The Right Colors
If you've ever spent time on Instagram, you know that a major component of the effective graphic design is the use of the right colors to convey a company's core message and philosophy. A business like Playdoh (@playdoh) creates a graphic design twist on an old children's favorite with their Instagram account by employing strong primary colors evocative of childhood wonder and playfulness.
To convey a sense of strength and teamwork, on the other hand, the Nike Instagram account (@nike) employs simple reds and blues to suggest self-confidence and achievement. When choosing colors to accent your web design, try picking shades that match your company's or client's core values. The right color design will really impress customers and take your site to the next level!
For these reasons, striking the right balance with web design can increase customer conversion rates in ways that few other initiatives can. Whether it's via the implementation of Hick's law or by striving to protect customer information from identity thieves, good website design is sure to bring more site visitors into the fold of long-term customers and clients. And that is truly web design at its best!
A product page that conveys a purpose and benefit of a store item, and smoothly take a user through all the features and demos, and to the checkout page is considered an ideal user experience (UX) design. The web design UX focuses the removal of every possible hurdle that may stop a user from taking action and the addition of a feature that adds comfort to the user in reading, clicking, entering detail, or paying for the order.
Pursuing a UX design is not restricted to the layout or appearance of the product page, in fact, it is about enhancing the web design usability and understanding for the end users. Like, easing the users in scanning the content, viewing the images with a focus, comparing prices with product features, expediting the checkout process, and lots of more.
Optimizing the UX design for higher conversion is crucial as the developer, designer, or the merchant has to put himself in the shoes of a common user and examine the areas that have to be improved. Following are some of the UX design tips that may give you a checklist to expeditiously review product pages and adopt relevant strategies to enhance the ease and usability for a layman.
1. Set a Competitive Price and Justify It
Price of a product is a major driving force of a purchase decision. The internet users are browsing the internet and compare product prices along with features at different online stores. They roughly draft a cost versus benefit analysis of the product in your store. To facilitate them in knowing the best value for money, clarify the price you charge and justify it with the features you have in hand.
The price clarification means showing direct and indirect charges. For example, you display a white color T-shirt at $10, but secretly increase the price when a user selects a black color. Avoiding tricking people to select a product at a low price and quote a higher one when they convert or about to convert.
2. Add Quality Images with Zooming Features
The online stores have virtual shelves that can never provide a real-life experience to the users to examine a product from each and every corner. But, professional photography and zooming features have the power to provide a somewhat similar experience. Add high-quality product images from various angles, and allow the users to zoom in or out a specific part of the image as well.
Try experimenting different product zooming options. In addition to quick-view and zoom-in feature, a 360-degree view is also an emerging trend in enhancing the user experience. It demands to capture multiple product images and sorting them in a series so that a user can go through every detail of the store item.  
3. Acquire and Display Customer reviews
Acquiring reviews from your happy customers is a tangible and long-term asset to your product pages. It is an effective strategy for gaining trust and credibility in the eyes of your potential buyers. The users are more likely to read what your existing customers have found about your products and services.
According to a survey published by MarketingLand, about 90% of the customers have agreed that the online reviews are highly influential in making a purchase decision. So, don't miss on your losing your potential customers who only need to hear from a few fellow customers.
4. Publish Scannable Product Descriptions
Reading content on the screen is a completely different thing than reading text on a hard paper. In fact, the screen readers scan the content rather than reading it word by word. Unlike the novel and short stories, people are here to absorb the information of their interest and skip the rest of the text.
Compose the product content that is simple, clear, and crisp that caters to the exact needs of your targeted users. Incorporate story-telling in a way that keeps the users engaged rather than making them cross the tab and switch to another one.
A product page shall begin with a short summary and leads to highlight the core features. Let the readers know about the product at first instance. Make the introduction attractive to compel them to scroll down the page and review the features one by one.
5. Consider Simplifying the Checkout Process
Checkout is the conversion borderline. A successful checkout means an accomplished sale. The UX design needs to be improved in a way that smoothly takes the users all the way through the product description to the cart pages and the checkout page. A minor difficulty in filling the details or understanding an option may result in cart abandonment.
For smooth checkout experience, you can simplify the entire process with different strategies like allowing one-page checkout that removes the multiple steps of entering shipping, billing, and personal details all at once.
Additionally, you can modify the design with stick checkout that carries forward transaction details as the user goes through the multiple steps. The permission of guest user checkout is also a way forward to improve the user experience. Make the user registration voluntary and observe the difference in conversions.
6. Display Relevant and Bought Together Products
Do not limit your customers to view a single product on a landing page. A Majority of buyers are willing to select more relevant products from the same store. It helps them save the shipping charges and time in browsing multiple stores. By displaying relevant products or frequently bought together items, you can facilitate users in adding more products to cart and checkout for all of them at once.
With the help of widgets, plug-ins, and modules, you can automate the display of similar products in a small block right on the product page. It will surely help you to cross-sell and up-sell products that ultimately boost the revenues.
7. Show Product Availability or Stock Top-up duration
A user covers a long journey in reaching the 'add to cart' page but feels disappointed when finds that the required product is not available in stock. To save them from the hassle, display the stock availability in numbers and minimum items they can order. This will allow them to quickly add a required number of items to cart. Avoid cart abandonment right on the product page.  
The addition of out-of-stock notification tool is also a way forward in informing the users about the expected inventory top-up period. With the help of such a tool, users can get email notifications about inventory top-ups so that they can return and buy the products that were out of stock on their last visit.
Final Thoughts
The above-discussed UX design tips may help you quickly restore a viable user experience that contributes towards higher conversions. But, this is not the end. UX design is an open concept that welcomes the addition of every feature and functionality that aims to reduce the user stress in buying a product or service. Be creative in coining new ways of improving UX in addition to the ones mentioned above, and take the lead in your niche.
Asad Ali is an experienced Digital marketing expert having more than 7 years of experience in eCommerce industry. He is currently working for GO-Gulf Dubai web design company. As leading executive for GO-Gulf, he has specialized in search engine optimization, user experience & conversion optimization. You can reach him on LinkedIn.
Categorized:

Web Design

Tagged:

cart, cart abandonment, checkout, conversions, design, design tips, e-commerce, ecommerce, pages, product, product pages, ui, usability, ux, ux design, web design