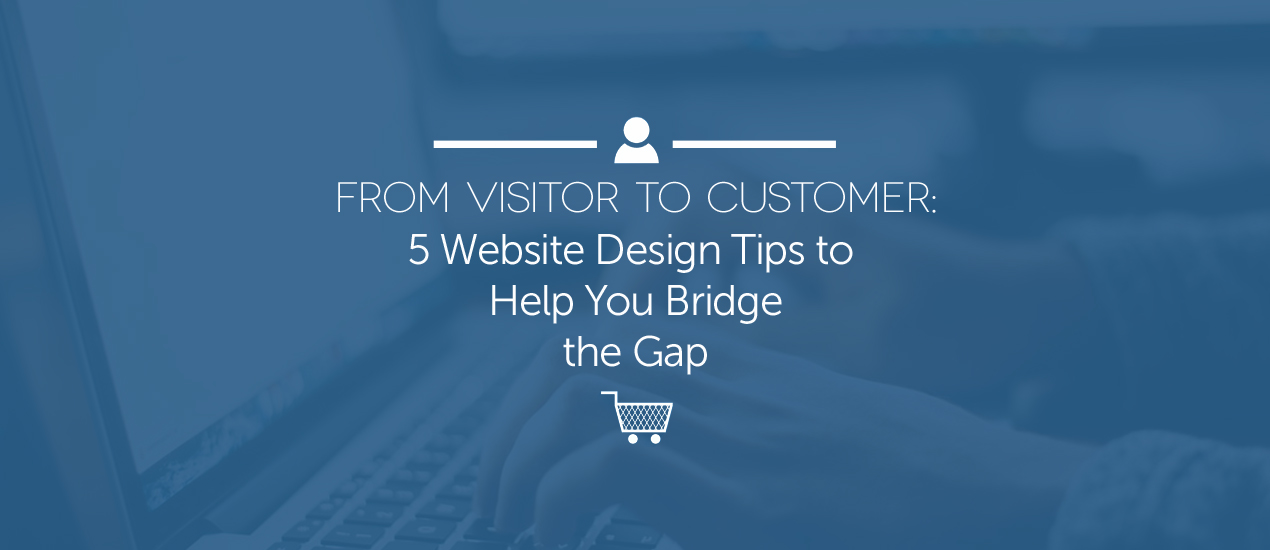 As increasingly available information makes it easier for businesses, graphic designers, and web developers to create more efficient and striking websites, a large number of professionals are providing ever-more innovative platforms for their clients and customers to use online.
Mastering the essentials of web design can take time, of course, but the benefits of top-tier web design to Google search result placement and customer conversion rates can be truly outstanding: A good website in 2019 doesn't just look great, its custom design will also turn site visitors into long-term customers.
Here are just 5 website design tips that can help your business achieve stunning results, and why they might just make 2019 a banner year for your company.
1. Hick's Law
For many web designers, the question of how much content to include on a website is a considerable one: Keep site design too simple, the thinking goes, and a customer may not understand what the website is intended to do or where essential information is located in a site's architecture. Make a site too complicated, and users may become bogged down by the sheer number and variety of choices that they will encounter.
Web designers often deal with this question by employing Hick's law, which says that the more decisions a person must grapple with, the longer they will take to make a decision.
Named for the English psychologist W.E. Hick and his studies on the way in which people make choices over a given period of time, the law is now used to determine everything from website design principles to Fortune 500 marketing strategies. By using Hick's law, you will be making it easy for customers to choose and purchase the products or services that your company provides.
To implement the principles of Hick's law, try streamlining your site to include only the most relevant information that customers will need to choose a product or service. For a site like Google, whose customers simply want to search for websites, that can mean a minimalistic approach that includes a simple search bar, an easy-to-load graphic, and a plain white background.
For Amazon or eBay, employing Hick's law means breaking down products into specific categories so that site visitors do not become overwhelmed by the sheer amount of information available to them.
2. Responsive Web Design
As an increasing number of mobile app-based businesses such as Instagram take the online marketplace by storm, more and more business leaders are wondering if they should emphasize the development of a mobile-based app platform over a traditional website.
Of course, there are certainly benefits to both paths, but there are some seriously compelling reasons to move a business forward with responsive web design as a priority.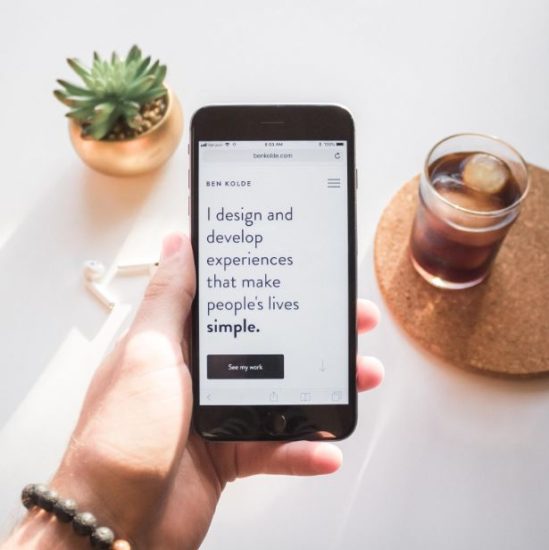 One such reason is that many customers prefer websites over having mobile apps for every single store. More often than not, the question of whether to shift a company's focus towards mobile app development or put primary web development effort into creating a dynamic website is largely a question of what goals the company aims to achieve in the long-term.
A business that shares user-generated content or links customers to service providers (Uber being a prime example) may find that a mobile app is an optimum platform for achieving their aims. A site that provides extensive information about products or services such as Amazon might delegate more time to maintain a responsive website that automatically scales elements depending on what platform the user accesses it from. It will display more information on PC, and less on the phone to ensure intuitive navigation and ease of access.
3. Content Placement
It is no secret that great site design draws more views from potential and actual customers and that these views can benefit a company's Google search rankings. So how exactly does one create content that attracts customers while keeping such information visually appealing?
To answer this question, we can actually draw on aesthetic principles that have been around since well before the great Renaissance artists codified concepts of design beauty that we still use today. These principles can be broken down into three main categories: F-shaped pattern design; Z-shaped pattern design; and the Rule of Thirds.
The F- and Z-patterns central to graphic design are fairly simple concepts and relate to how information in visual design can be connected by the "direction" of elements within a visual composition. In fact, you've probably seen these design elements every time you've accessed a major website or mobile app: Most news websites use the "F-shape" design element by framing information through a headline, sub-headline, and sidebar to the viewer's left, letting the eye rest on the strong "F" shape created by the lines of text.
The Z-pattern involves a similar design concept to the F-pattern: By drawing a "line" at an angle across the "frame" of a website from the right side of a top border to the left side of a lower border, a viewer's eyes will naturally be drawn to new information in the lower right-hand field of their vision. This is why so many sites place important links such as purchase buttons on the lower right-hand side of a website screen.
One of the most important elements of visual design in history, the Rule of Thirds states that the human eye is attracted to visual compositions that are divisible by thirds. Most of us actually encounter this rule at any time we see a great painting or watch a movie.
At its heart, the Rule of Thirds is what enables our vision to feel "at rest" when viewing a piece of visual art. Something about the use of design divisible into three parts connotes a feeling of balance in the viewer, and such divisibility is a powerful tool for web developers and graphic designers to use.
4. Security Measures
One of the most important ways for web designers and company to build trust with potential customers is to use cutting-edge security measures to protect customer and client information. In 2019, companies need to be their customers' first wall of defense from identity thieves if they want to take their business to the next level.
Indeed, whether customers are simply providing their email addresses for company newsletters or are using credit or debit cards to purchase a product or service, make sure that your site design includes a good security apparatus to protect customers from identity thieves. The right security measures can truly strengthen long-term customer relationships in a way that few other elements of site design can!
5. The Right Colors
If you've ever spent time on Instagram, you know that a major component of the effective graphic design is the use of the right colors to convey a company's core message and philosophy. A business like Playdoh (@playdoh) creates a graphic design twist on an old children's favorite with their Instagram account by employing strong primary colors evocative of childhood wonder and playfulness.
To convey a sense of strength and teamwork, on the other hand, the Nike Instagram account (@nike) employs simple reds and blues to suggest self-confidence and achievement. When choosing colors to accent your web design, try picking shades that match your company's or client's core values. The right color design will really impress customers and take your site to the next level!
For these reasons, striking the right balance with web design can increase customer conversion rates in ways that few other initiatives can. Whether it's via the implementation of Hick's law or by striving to protect customer information from identity thieves, good website design is sure to bring more site visitors into the fold of long-term customers and clients. And that is truly web design at its best!
Conceptualizing Through Questioning
Coming up with an idea can be difficult. Coming up with a GOOD idea is even more challenging. There are times when one faces a creative drought, when those AHA moments feel as if they are never going to happen and solutions are elusive. We're left with that frustrating feeling of being "stuck." But what if we focus less on finding answers and spent more time asking questions? For this Design Tip of the Week, I'd like to share the approach of conceptualizing through questioning.
We often ask practical, straightforward questions to determine situations and starting points in a design project. This includes figuring out the budget, timeline, audience, company history and goals. While figuring out these aspects help in sparking some ideas and providing direction for aesthetics, sometimes we still get stuck. When this happens, ask even more questions.
What is the medium?
How long will a person have to experience it?
What does it need to feel like?
Should it be masculine or feminine?
What do similar things out there look like? What is being done that is successful? What is not?
What associations people do have of ________?
What is too typical or cliché? How can I make it unique?
Is this boring?
Is this too strange?
Is this too simple? Is it too complex?
More specific questions can certainly help in making particular decisions. Say you are choosing a color palette for a new aromatherapy clinic. "What colors are relaxing, yet encouraging and supportive?" Another example: perhaps you're having trouble picking a typeface for a new BBQ restaurant owned by a renown chef. You may want to ask yourself, "What typeface communicates the idea of being established, yet not too fancy in that the viewer feels they have to wear a suit and tie or elegant dress?" (After all, it is still a BBQ joint, and not, say, a French gourmet restaurant.) These questions keep us focused, reminding who and what we are designing for.
Boosting Imagination Through Questioning
There are times the right solution requires the strangest, most unorthodox approach. The new Old Spice commercials are a perfect example. They are absolutely fantastically random and hilariously imaginative, which resulted in a large increase of sales. How does one even come up with this stuff? Well, a great way to expand our minds into those inconceivable, brilliant territories is through, again, questioning. But not normal, pragmatic ones. I'm talking really weird questions, force-you-to-think-out-of-the-box-but-then-realize-there-is-no-box-and-that-your-imagination-has-the-potential-that-equates-to-a-space-whale-being-born-from-a-supernova-weird.
I stumbled upon this idea when I was sketching one morning at a coffee shop, however I was facing the problem of not knowing what to draw. I ended up doing some loose figural sketches. The one figure I drew had this strong, heroic pose, and for whatever reason, it sparked a strange question: "I wonder what this figure would look like as a deity of nature?" From there my imagination ran wild and I delved into more abstract concepts. "What would this figure look like if he was composed of a wood and iron?" I began visualizing gnarled, bark-like forms fusing with a mechanical, hard-edge appearance. I jotted down my thoughts, and from them I hope to create a new series of drawings.
I went from not knowing what to draw to coming up with a concept for a new body of artwork. And it all resulted from me asking just one, very weird and random question. Because what I was asking was so strange, my imagination was unhindered by obvious answers. Possibilities were endless.
I encourage you to try it out. Ask yourself ridiculous, bizarre questions. Your mind will launch an expedition of thoughts. Practicality and logic are of no concern. The more extraordinary the question, the better! Here are a few that I came up with:
How would you design a poster for an audience that is blind?
What if there was a device that could conduct positive emotions and use them to charge your cell phone? What would the device be called? What would the promotional campaign be?
If you had a robot companion, what functions would be programmed into it? Based off of those functions, what would its appearance be?
What would a computer keyboard look like if we had an extra finger?
What if umbrellas had hyper-efficient solar panels on them?
What would the mission statement be of a non-profit organization that had the ability to control weather forecasts?
Phew! This was quite a long Design Tip of the Week, so thank you for reading. Again, questioning can be extremely useful, from establishing aesthetic directions, helping make specific visual decisions and boosting one's imagination. Remember, the answers and solutions will come. All you have to do is ask the right questions.
Cheers!
Adjust Rounded Rectangle Corners in Illustrator
I forgot who showed me this (I think it might have been Aaron), but man, it absolutely blew my mind. It's so simple too. In fact, you probably already know this tip, but for those who don't, I'll let you in on a little secret. You can easily adjust rounded rectangle corners in Illustrator simply by using the UP arrow key or DOWN arrow key.  Simply equip the Rounded Rectangle Tool, drag out your rectangle – don't let go of your mouse click – then use your arrow keys.
I've been using Illustrator for freakin' over seven years, since I was in high school, and I had no idea about this little shortcut. GAH! Absolutely awesome. Again, for those who knew this tip already, I apologize. For those who didn't, YOU'RE WELCOME! It goes to show you that there's always something new to learn. It's these little tips and shortcuts that can help streamline your process and just make things a whole lot easier.
Want to save even more time? Check out my article on designing faster with vectors on hand.  (There's even a freebie included!
God speed!
Black and white linework is always nice, but sometimes a bit of color is needed to add a pinch of visual flavor to your delicious illustration soufflé . (Hooray cooking metaphors!) Let's get into it and show you how to color linework in Photoshop.
I'll be using the heroic imagery of this guy doing a Shoryuken. (I drew him at of the Cleveland Drink and Draws, a social meet up for artists, illustrators and doodlers to hang out, drink some beer and draw cool shit.) As you can see, it's just a graphite pencil drawing, so while the majority of it is linework, there are some tonal gradations.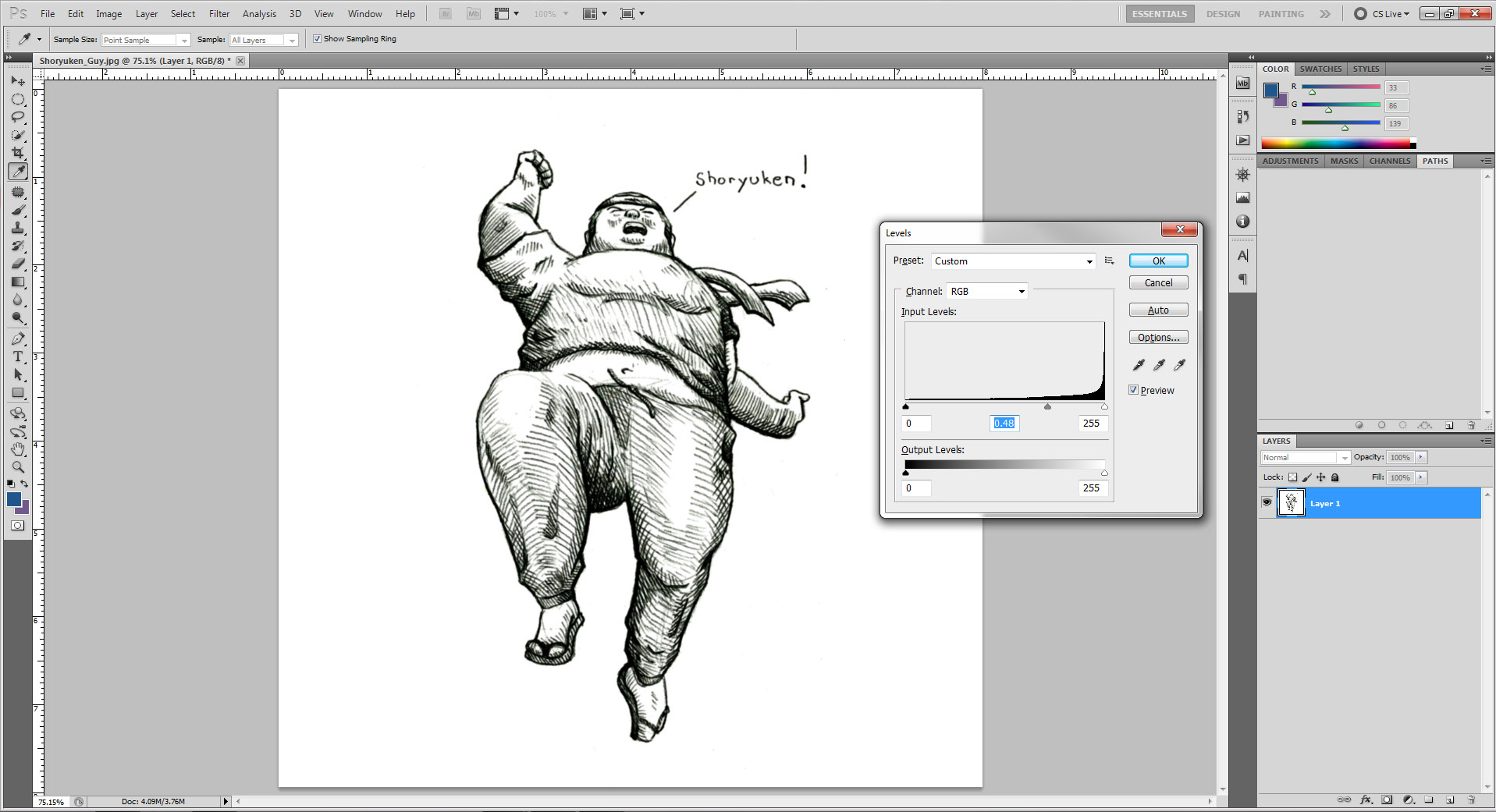 The first thing to do is to darken the drawing in the Levels settings (Image > Adjustments > Levels). Just don't make it so dark that you're losing detail. This will help in selecting the values of the drawing.
Next, open your Channels palette and hold down CTRL (or Command) and click on the RGB layer. If you're in CYMK color mode, click the CYMK layer. Notice that the everything around the drawing is now selected, but it's the drawing itself we want selected. Go ahead and simply inverse the selection via Select > Inverse (Shift + CTRL + I).
With the drawing selected, create a Layer Mask by clicking its icon, which is next to the Layer Style (fx) icon in the Layers Palette. You'll notice that all of the white disappears.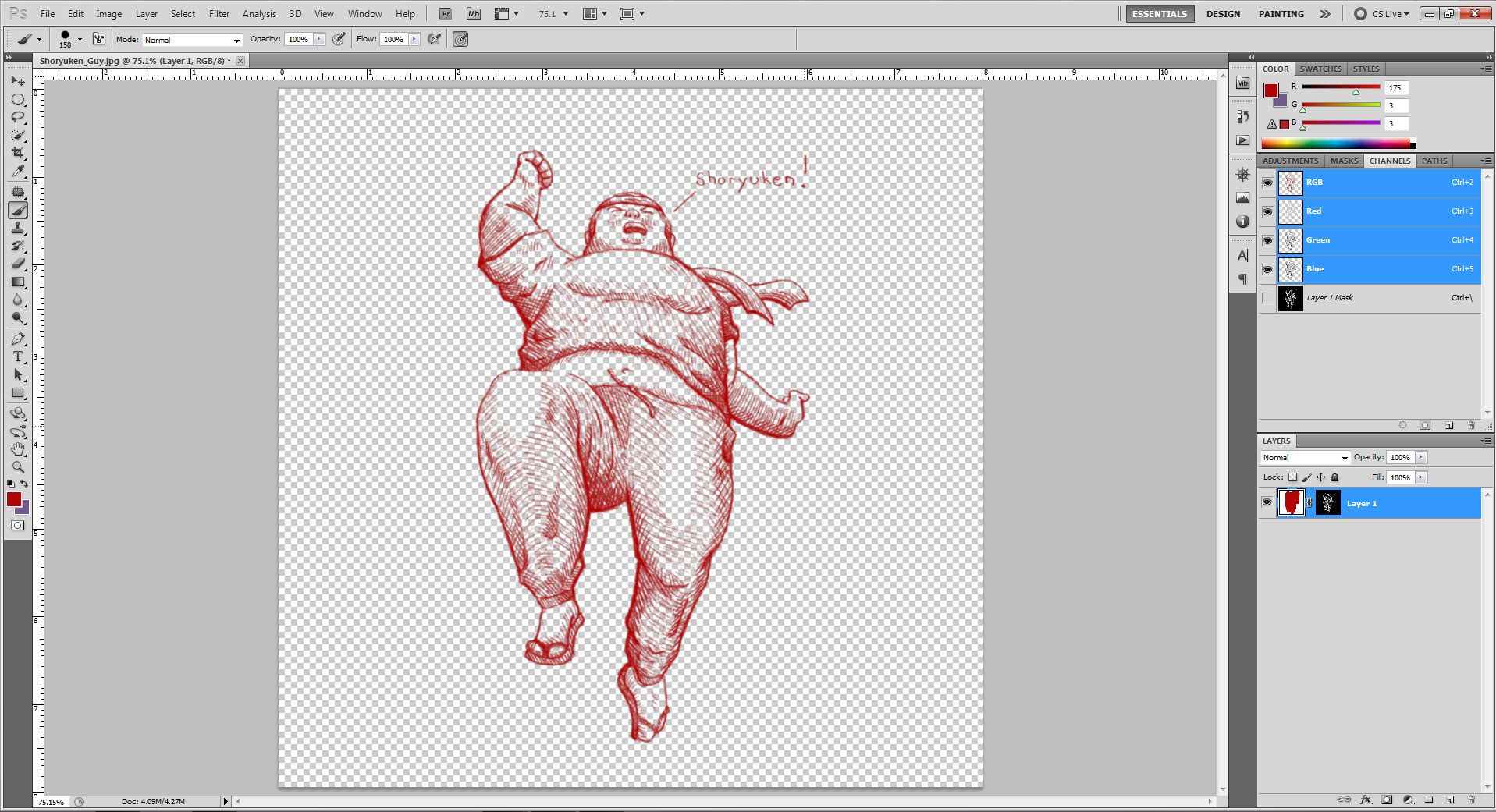 Choose a your favorite color, select the Brush Tool (B) and color over your drawing. Because the Layer Mask is activated, it will only affect that which was selected (the drawing).
I went ahead and added a few more elements: a radial background using a vector from one of the Arsenal vector packs, a faint texture layer and the word "WIN."  And listen, if you don't think you can do this, remember to tell yourself: SURE YOU CAN! (Shoryuken.) Get it!?
Sorry, I couldn't help myself. That joke isn't even original and rather old. But oh well. Hooray puns!
Tune in again next time! ("Next time" meaning a week from now.)
With Each Day You Get Little Bit Better.
A week may have already passed since Weapons of Mass Creation Fest 6 ended, but I'm still riding that inspiration wave and hopefully can share it with others. Therefore, this week's tip goes out to those who have been feeling down in the dumps, who feel discouraged or even defeated. We've all been there. I hope that this Design Tip of the Week provides you a nugget of encouragement.
Let's face it, there are days when we are just not our best. We feel sluggish and unmotivated, small and incapable. There are days when we're slow, taking forever on something that does not even turn out all that great. We inevitably ask ourselves "am I even good enough?" or "will I get better?"
The answer of "you become good over time" is not always so reassuring. We're too focused on the now, the immediately-felt insecurities. In the present when a brighter future feels uncertain, we are left with questioning "well…WHEN will I become good?" We search and search for that definitive moment of success. We are dying to hear "you made it."
When I was facing these thoughts (and I still do), I was so fortunate that I had Aaron, a friend and co-worker at Go Media, to confide in. This article is because of him and it is his piece of advice that I wish to share with you all. This is what he told me…
With each day you get little bit better.
This may feel trivial at first, but it is a simple truth that offers so much encouragement. I will admit when I first heard him say this, it didn't really sink in. I was too stuck in the now-ness of feeling "I suck and am no good." Each time we would talk, he would graciously repeat, "Remember, with each day you get a little bit better." Aaron's insightful reminder now really hits home. We often don't recognize the subtle growth we undergo day to day. A child has no idea if he or she is becoming taller if it weren't for those little tick marks on the wall, each marking a new height gained month by month, year by year.
Pay attention to those tick marks. Take notice when something becomes easier for you, even if it is slightly. Seriously, set aside time to reflect on the things you've accomplished. Cherish those achievements and use them to propel you towards the next one. It is little by little that we become extraordinary.
Check out other articles on design insights that we have in our Go Media Zine. Get smarter, become inspired and go forth in creating masterpieces!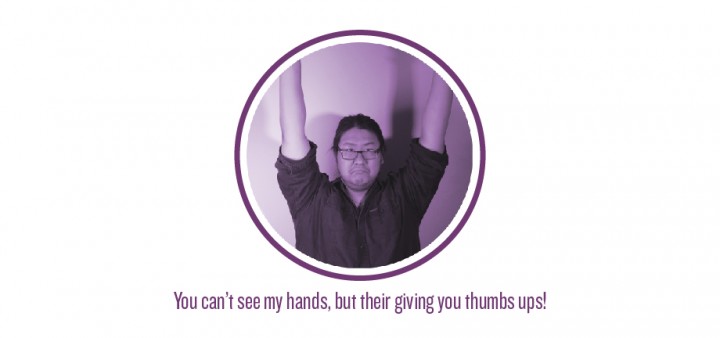 Meet Other Creatives
I wanted to write an article about meeting other creatives, but struggled with it. The advice of networking and connecting to those in the industry can often be belaboured by college professors and concerned parents. However, they are totally are in the right. Who you know does often lead to that next opportunity. In addition to that, building camaraderie and a sense of belonging goes a long way.  I'd like to share my experience of being part of the creative community, which I believe will be more helpful than an article full of obvious advice.
I should first point out that ever since my years of college I have always felt intimidated. Many of the artists, illustrators and designers I know are older than me. I often felt like a kid, young and inexperienced (which I was.) Yet despite my feelings of smallness, it was awesome to have the opportunity of spending time with those who were experienced and damn good at what they do.
From my sophomore year in college up until the point I left Pittsburgh, I made it a point to attend everything: art shows, lectures, happy hours, workshops, performances and whatever else. The art and design scene, especially in Pittsburgh, is a small one, so after a while, you begin to recognize faces. Before I knew it, I would hit up an event and exchange handshakes and high fives with the majority of people there. It was fantastic, that feeling of being a part of something. There is a quote about the importance of just showing up…But it's escaping my memory right now. Regardless, attending events was crucial in developing my involvement with the art and design community. I heard once that "YOU are the scene." These words could never be truer.
So #ThisIsCle
Since moving to Cleveland, I have been to a number of events. Actually, even before I moved to Cleveland I attended Brite Winter Fest, Wizard World Comic-Con and the 78th St. Studios gallery crawl. This all took place when I was in town for my interview at Go Media and apartment hunting (once I got the job). Within the first week of living in Cleveland, I hit up a AIGA Cleveland happy hour, which is actually how I met Ian Zeigler of Photonic Studio. Since then I have participated in a live drawing event at Spaces gallery, shared a drink with Aaron Sechrist (Ok Pants) and met Sean Higgins (the Bubble Process) and Brian Jasinski (Grey Cardigan) at an arts festival. Cleveland's art and design scene is flourishing, and it is filled with the friendliest, most supportive and talented people.
Because of the excitement of moving to a new city and being somewhat of an extrovert, I was able to do a lot of things and meet many people. However, I was still rather nervous through all of it! In many of these situations, I did not know anyone. No one could be my social safety raft. This can be terrifying. But the nerves go away after the first conversation starts, so you just have to take a big gulp of your beer, go up to someone and sincerely say, "Hey there, I'm so-and-so. I'm new here and looking to meet people." The rest is easy-peasy.
From Pittsburgh to Cleveland, I have met the most amazing people. From sharing struggles and triumphs to teaching and inspiring, it is because of them that I have grown so much in my ability to think and create. With that, I say this to you, wonderful reader: go out there and show 'em your stuff! Meet people and do things. Make new friends, form strong bonds and learn all you can from everyone and anyone. I know it can be nerve wracking and down right scary to put yourself out there. It is for everyone else. Like I said, things become a lot easier with that first "hello."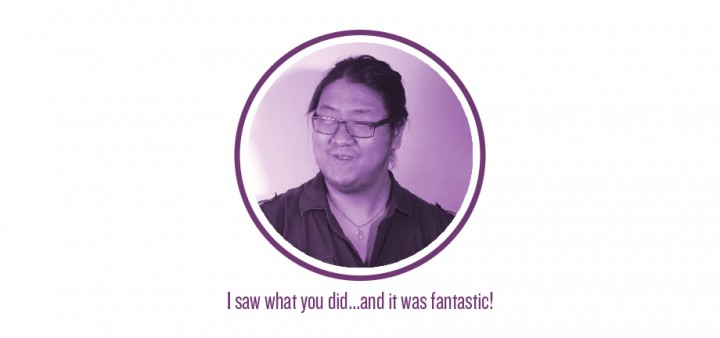 Halftones are a fantastic method of achieving lovely tonal values through a flat, graphic look. From the time of Andy Warhol to the present, they are still being stylistically used in art, illustration and design. Don't know how to do them? You'll find this week's design tip to be quite useful then!
I'll be using this photo as an example. (Pretty sweet, huh? Look at those gnarly-looking monsters.)
Step 1: Convert the photo to grayscale and up the contrast

Do this by going to Image > Mode > Grayscale. Then increase the photo's contrast in either Levels (Image > Adjustments > Levels) or Curves (Image > Adjustments > Curves).
Step 2: Covert the grayscale image to bitmap (halftone )

Similar to the last step, go to Image > Mode > Bitmap.

• Output Resolution should match the image's input.
• Method: Halftone screen
• Frequency option is really based on preference. The higher the number, the more dots will be used to translate the photo's tonal values. However, a lower input will produce a result with less dots and a more stark appearance. The result of the frequency is also dependent on size and resolution. I recommend 25 lines/inch to 45 lines/inch for images that are between 150 and 300 dpi. If the dpi is at 72, I prefer 12 lines/inch. Slight adjustments through trial and error may be needed in order to get the desired halftone look.
• Shape: Selecting "Round" will produce a halftone that utilizes dots to translate the photo's values – the typical "halftone look."
• Angle: I would keep this input value on default (22.5°). It pertains more to "Line" option (Shape).
Step 3: Marvel at its beauty

Boom! Hafltone complete!
Screen Display Discrepancies

There are times when a halftone image may look odd or plain crappy on a monitor. I do not know the reason for this, but after experimenting I found the frequency, size of the image and its resolution can affect the result displayed on screen. I recommend zooming in at 100% for a more accurate visual outcome. Checking printed proofs is never a bad idea either.
Dropping it into Illustrator
Because the image has been converted to Bitmap, you can select its Fill in Illustrator and easily change its color. Just save it as a .Tiff from Photoshop and re-open it in Illustrator to do so.
You now know how to halftone photos! This concludes this Design Tip of the Week, but speaking of halftones, did you know we offer a Halftone Pattern Vector Pack? There are also more resources and tutorials in the Go Media Arsenal, so definitely check them out! Finally, keep your eyes peeled. We're working on something big, which may or may not be halftone-related…
Anyways, God speed!
Making Perfect Curves in Illustrator
Hello, hello! Last week, I gave some tips on designing faster in Illustrator, but this week, we're going to focus more so on quality. In Illustrator (as you all know,) you have super-tight control over line weights, shapes, etc. and can produce incredibly crisp visuals. The best creatives who make the most stunning vectors are those with a sharp eye for detail. Having a hawk's eye (both the animal and the Marvel character) that can pick up on subtle changes in line work and curves of a shape is pretty crucial for creating awesome illustrations. For this Design Tip of the Week, we're going to focus on curves.
Here is our example:
As you can see, this little blob dude is not happy. He feels insecure of his imperfectly smooth form*. Let's help him out.
*Note: you do not need to have a perfectly smooth form to be a strong, independent, beautiful blob thing. 
If you can already see where some touch-ups need to be made, then you, my friend have a good eye! For those that haven't picked up on the areas that need working, hey, no sweat! That's why I'm here, to help and walk you through it.
Okay, first problem. As you can see, there's a bit of a point where the two curves are not aligned perfectly. This is very common and can easily be overlooked. Let's smooth that out.
There we go. Take advantage of those curve handles, they will indicate the direction and sharpness of the curve. When the handles are aligned and create a perfectly straight line, you're curve is good to go. Remember to always zoom in and out to see how your changes affect the overall shape.
Hmm…something is still off.
There it is. Cases of super, super subtle misalignment are what you really have to watch for. Be relentless in going through your illustration and checking for any places that need refined.
Awe, he looks so much happier. Getting into the habit of really examining your illustration, finding the places that need some polishing and making those improvements will only result in your work becoming better and better. So, roll up them sleeves, zoom in at 6400% and make that shit flawless.
Just to let you know, we actually have tons of tutorials on Illustration that you should definitely check out!
Until next time!
Tips on Drawing Symmetry
I have a hard time drawing things perfectly symmetrical. I mean, really, who doesn't? Drawing symmetry is tough! We're not robots with mathematical precision. No worries, here are some quick tips that will surely help.
One trick that I picked up on is to draw half of your image, scan it in, duplicate it, flip and merge it together. It helps to draw a center line, so you know where the one half ends and the other will begin. Need the whole piece hand-drawn and inked? No problem! Just print it out an opaque version (of the whole image – two halves merged) and use that as the structure for your drawing. In fact, the legendary Jon Contino works this way. (I reached out to Jon over email about this, to which he graciously replied, resulting in us bonding over this mutual creative process.)
This approach is a "two birds with one stone" kind of thing. By duplicating, flipping and merging the one half, the whole drawing is completed! And it required only half the work! If you want to see more on how I use this method, check out this article I wrote about creating the WMC Fest 6 Poster.
Thanks for reading!