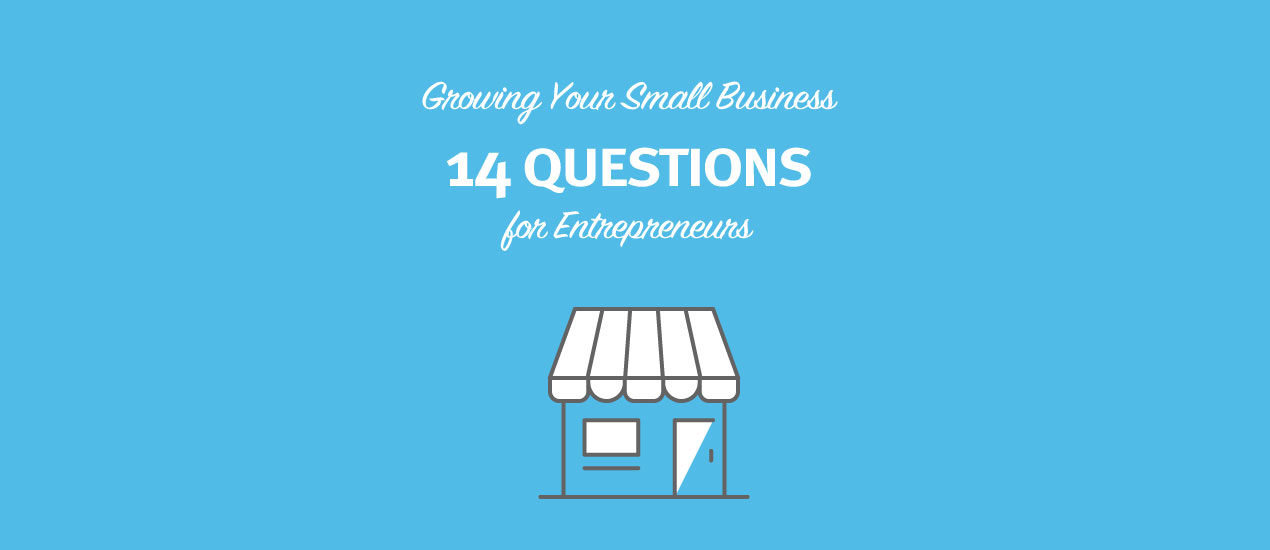 Starting your own firm or freelance business? Have your own small business, but looking for a boost? We here at Go Media, your favorite Cleveland design firm, are here to help by providing you with 14 fundamental questions that will have a big impact on how you grow your own company or freelance business.
Whether your focus is creative in nature like ours or whether you are a small business of any kind, we believe that answering these questions will give you some much needed inspiration. While some of these questions may seem obvious, we implore you to take time to answer them fully and honestly.
These questions were taken from our Drawn to Business Design Firm Business Plan Workbook. For the full list of 75 questions, head to our Arsenal and purchase the full workbook. Although design-focused, the workbook will assist any small business owner looking for encouragement to start making positive changes in their company.
Let's dive in.
Visualize your ideal firm. What does it look like and how does it operate?
How will you know when you need to hire a new staff member?
What do you look for in a new employee? What traits will they have? How will you know a great employee when you see them? How will you assess their character? What does the hiring process look like? Will it look different for each role you're hiring for?
When you are hiring, where are you looking for candidates? Will you have any assistance finding candidates? What is the process candidates will go through before they walk through your doors for an interview?
What is your plan to utilize interns? How many interns are you looking for at any given time? Who will be in charge of your interns/internship program? What value do you hope your interns add to your business? What value will you bring to their experience?
What kind of systems, policies and traditions would you like to see in your company? For example, what kind of monthly metrics will you run? What will your billing structure look like? Will you throw a killer Christmas party every year?
What kind of perks do you offer in addition to salary for your staff? What kinds of benefits will you offer (bonuses, profit sharing, medical, life insurance, paid vacations, company holidays, personal days, free PB& J?)
For creative firms: What is your policy on employee freelancing? Do you allow it?
How do you plan on keeping your best employees? List all the ways you can show your employees they are appreciated – both monetarily and otherwise.
When the time comes when you have to fire or let go of an employee how will you handle it? What does a worst case scenario look like? How would you handle it? Best case? What practices would you put into place to guard yourself again many negative experiences?
What do your employees love about working for your company or what will they love about working for you? What are your strengths as a manager?
What do your employees dislike about working for your company? What are your downfalls as a manager? How can you improve these things?
What are some companies you admire for their culture? How can you borrow their ideas?
What has been the hardest part about growing your company? What are your current pain points? How can you improve?
Go Media is a Cleveland Creative Agency that specializes in web design, graphic design, print, logo design, and web marketing. We'd love to provide you with any and all of these services to help you grow your small business. Contact us for a complimentary review of your brand and to discuss how we can discuss your website, branding, logo, packaging design or other graphic design needs.
Advice from Bill and Wilson, Founders of Go Media
There is no perfect recipe for growing a thriving design firm. But through our share of failures, we have learned what works more often than not. Here are some lessons we have learned since Go Media's inception in 1997.
1.Don't quit your day job.
Keep it for a reliable source of revenue in the early days. Use this to set up your home office, portfolio, business structure, books, your company website, and marketing materials. Then, when you need extra hours for sleep, then you can quit that day job and take on your design work full time.
"I worked a lot of what I refer to as "survival jobs" on my road to freelancing. For two summers I was a Basement Waterproofing Technician. By "technician", I guess they meant "do you know which way to point a shovel"? We'd start our days at 5am and dig houses down to the footer. The days were long and grueling, often into the night. It was common to only work on design over the weekend. I began to seek jobs that would allow me more flexibility. I signed up for temp work through a staffing agency. I soon learned "temp work" was abundant because it was often shit nobody else wanted to do. I'll never forget power-washing industrial oil tanks from the inside wearing a yellow rubber suit and having to wipe my goggles every minute as oily water would laminate them. Temp work turned out to be a fascinating glimpse behind the scenes of so many industries in Northeast Ohio, ala "Dirty Jobs". It also allowed me to set my own schedule and decline jobs when I was busy designing." – Wilson
2.Build a passionate team.
You need to make sure you're finding and hiring the very best employees. If you've got some bad energy, get rid of it.
"What's the old saying? "Fire fast and hire slow". I would start with that. I used to hang onto bad employees way too long. These days I can see more clearly when someone isn't a fit and I'm quick with the trigger to get them out of my company.  As for the hiring slowly part… I actually have another saying that fits with my current hiring methodology: "Try before you buy".  These days I hire interns almost exclusively. There is nothing quite like having a potential employee working in-house for three months to get a real sense of who they are. Interviews are fine… but let me watch you working. Let me get to know your personality." – Bill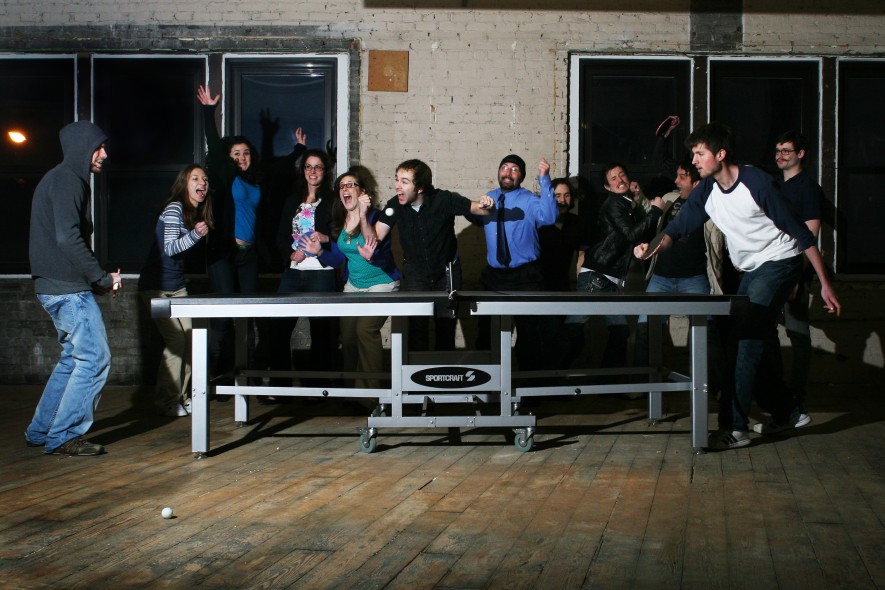 3. Track your metrics!
Consider what the key measurable components of your business are and start tracking those metrics on a spreadsheet on a regular basis.
"I've learned how important metrics really are. You must have data to understand what's happening with your business. Once you have data to show you the reality of your business (not just the feeling of what you THINK is happening) you will realize immediately how you need to fix your business. Metrics are at the core of our business. Give me stats and I will better understand what's working and what's not. Whenever we have some new activity I immediately ask myself: "how can I track this." I'll give you a few examples of metrics we track on a monthly basis: per-employee-profitability, per-project-profitability, employee billable %, # Sales leads, Sales close %, Site visitors, Hours networking. In total we probably have about 50 metrics for our company." – Bill
"SYSTEMS are so important! You must stay organized. Fortunately, since those days, the advent of SaaS (software as a service) AKA Web Apps came into being. FreshBooks, Quickbooks Online, Basecamp, Podio, Trello, Salesforce, you name it – even Google Apps for Business can be transformational. There are so many web apps you can leverage to keep your business information in order. Use them." – Wilson
4. Decide on your own unique self promotion strategy and stick to it.
Get away from your desk! Knock on doors, host events, network, find a marketing vehicle, be creative.
"Rave flyers were something that really worked for us. The rave scene was a very reciprocity minded culture, a lot like the hippie festivals of Jerry Garcia days. It was a great big colorful family, it was all love and everyone knew each other. It was full of counterculture people and they celebrated zany creativity. Bill's an immensely talented illustrator. I did some wild stuff in 3D and prided myself in typography and type treatments. We were able to tag our designs with a logo and contact info reaching out to anyone who might also need a flyer. A typical show might have anywhere from 5,000 to 100,000 flyers printed. That's a lot of exposure! Our flyers were zany, but conceptualized well enough (before we really understood advertising), to spread allover the place. We had stark raving fans! We soon were being hired to design flyers for ravers in California, Texas, New York, PA, Florida and Canada. There also happened to be civilized business owners among the glow-sticks and baggy pants who hired us for whatever they had going on." – Wilson
5. Build a strong sales team.
If you can't do that yet, set aside an allocation of time and resources for proactive sales. Have a measurable, repeatable sales process that runs regardless of how busy you get because the last thing you want is the feast or famine lifestyle of the designer who only sells when she's not designing!
"When the phone would ring, that was our reason to celebrate. An opportunity might be on the other end. Sometimes those calls would carry on for an hour and they might happen several times a day. It's hard to get paid for the time you spend selling, we had to produce. So we'd count our blessings and catch up on the time spent not producing by working late to stay on track. We'd work until 2 am if we had to." – Wilson
6. Say goodbye to busters.
Keep an eye out for red flags and understand that if it sounds too good to be true, it probably is.
"In my early years when we were more desperate for cash, I would let a jerk of a customer push me around. This would result in many wasted hours, feeling stressed and feeling mad. These days we have a no-jerk policy. If a customer is mean, insulting, demeaning or extremely annoying to work with – we don't. We 'fire' them. Fortunately, we've gotten very good at recognizing this in advance so we usually avoid these individuals before a project even begins. But on the rare occasion that we need to sever a relationship – we do it quickly and as nicely as possible. Life is too precious to spend it dealing with jerks. And the life energy a jerk will sap from your soul is better spent finding your next client." – Bill
7. Be frugal.
The one thing that can put you out of business is running out of money! Protect it carefully!
"Watch your money. Be frugal!  Don't rack up a bunch of debt. Keep your business as lean as possible and prove that you can SELL before you go buying fancy equipment and moving into a fancy office." – Bill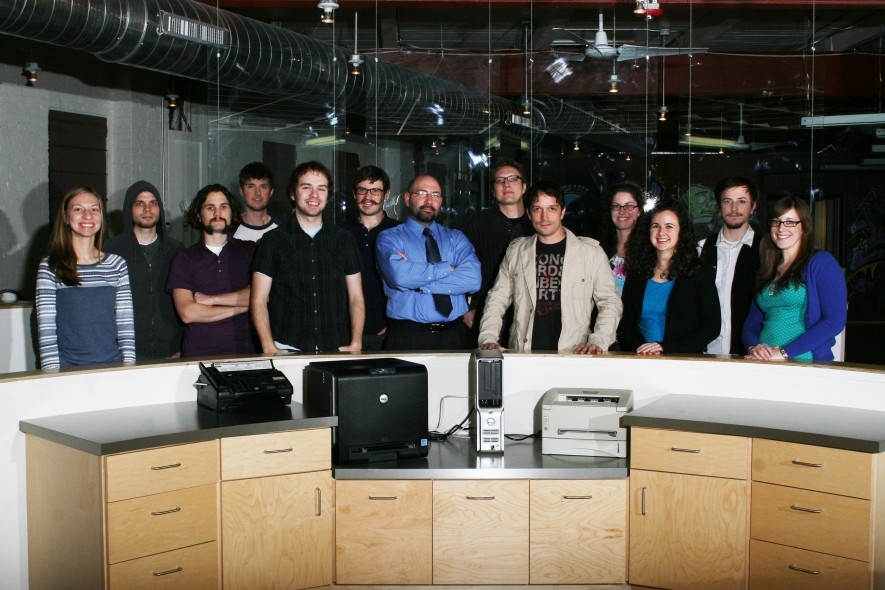 8. Learn from your mistakes and move on.
Bounce back from mistakes and don't be afraid to take risks. Each challenge is an opportunity for growth.
"As for an early mistake of ours, it didn't take long to learn the hard way that some people will hustle ya or some people just don't have the means to pay for what they want when you need paid. We adopted a policy of 50% down for projects under $2K and 25% increments above that total. Collect printing costs in advance because there's no un-printing those sheets of paper." – Wilson
9. Don't go it alone.
Having a partner is a great way to grow your company. Find someone who demonstrates equal responsibility and motivation, as well as a complimentary skill set.
"The year Bill Beachy reached out to merge our freelance studios, he was working at Starbucks and I was working for a civil engineering company. I moved into his apartment to cut expenses and work from one place. Combining efforts was a turning point to where we are today. We still had to strap ourselves onto a roller coaster to make it. Maybe that's the lesson of the story, find someone else crazy enough to try and launch a business with you. It took a lot of supporting each other to get through the famine, feast, famine of starting this thing." – Wilson
10. Enjoy the ride!
Celebrate every success and consider every misstep a valuable lesson learned.
"Having fun is important when times get tough. The best way to have fun is to stop and simply focus on the task you are doing now! For a moment, don't worry about the future or the past. Let yourself enjoy all the aspects and challenges of running your own firm. Slow down and breathe and fall in love again with the day-to-day work. Don't treat it like a means to an end, but enjoy the process itself." – Bill
For more ways to grow your design firm and the tools to do so, pick up Bill's book, Drawn to Business, the ultimate guide to growing a thriving design firm.