Head Camp Counselor/Host and Workshop Leader Lenny Terenzi and Event Director Heather Sakai give you a sneak peek into this year's festivities in today's video.
Watch the Video >>
The Contest >>
Purchase your ticket to this year's WMC: Off-The-Grid, happening this summer, by Friday, August 24, and you'll be entered into a contest to win an hour-long illustration workshop with Lenny plus an hour long consultation with William Beachy on the topic of your choice. This prize is valued at $500. What are you waiting for?
About Lenny and Bill:
Lenny is a Durham, North Carolina based designer and illustrator under the name Hey! Monkey. He has run his own studio for almost 18 years, the last four of which have been in full blown studio space to raise the bar on what he can offer forward-thinking brands and to offer creative experiences to help the masses break out of their daily rut. Lenny is also an accomplished speaker having presented all over the country for conferences such as WMC Fest, Creative South, Circles, Reimagine, High Five and more. He is also the incoming President for AIGA Raleigh whose mission is to create a place where design thrives for everyone.
Bill is an illustrator, designer, and lifelong entrepreneur from Cleveland, Ohio. He is the co-founder and president of Go Media. Working as a one-man firm from a bedroom in his father's house, he built Go Media into a internationally recognized 15 person firm with clients including Adobe, Progressive Insurance, Pepsi, and Nike. He is author of the book Drawn to Business.
More about WMC: Off-The-Grid: Our Epic Retreat / Best Graphic Design Conference of 2018:
Happening this October 5 – 7th, WMC: Off-The-Grid is an all-inclusive, three-day weekend retreat aimed at YOU, the designers, illustrators, small business owners and other design-minded creatives looking to step away from the screens and social chatter that pull you in a million different directions daily. You will come away with tangible tools and action steps you can use to grow your skill set, your mindset and businesses to become more confident design leaders in your communities.
This intimate event is limited to only 60 attendees, speakers, workshop leaders and staff. Located at Mohican State Park in Loudonville, Ohio, the WMC: OTG community will come together in cozy cabins to bond over a campfire, delicious food, a sense of adventure and their love of creativity.
All lodging, food, talks and workshops are included in this adventure-filled weekend retreat. Book your travel and the rest is taken care of!
Categorized:

Contests, Go Media, Graphic Design, News

Tagged:

cleveland, conference, design conference, mohican, retreat, wmc, wmc fest, wmc: off-the-grid
We are thrilled to announce that we are throwing our annual art, design and music conference, Weapons of Mass Creation Fest, at Mahall's in Lakewood, Ohio, this year. The party goes from Friday, August 18 through Sunday, August 20th, with speakers on the main stage on Saturday and Sunday. A few cool things about our new venue:
Doors to this historic bowling alley/concert venue opened in 1924.
It's got that hip, DIY Cleveland vibe you won't to miss and is in a city ranked top 10 most exciting suburbs in the United States.
Menu highlights include fried chicken, housemade cornbread and curry popcorn to name a few.
Even cooler are the folks that will fill our venue, including the speakers we'd like to introduce you to today. Before we start, we'd like to remind you that our new venue is pretty cozy and will fill up fast, so we encourage you to purchase your tickets now!
Let's go!
Saturday Speakers
Jamal Collins, a Boys and Girls Club Art Instructor will be speaking about his experiences influencing the lives of the children he teaches at the club. His talk, "Design for Social Change," will be focused on using design for social change through mentorship, promoting entrepreneurship skills, and guiding youth into becoming smart creatives.
Dustin Lee, graphic designer and founder of Retro Supply Co., was one of the first designers on Creative Market to make a full-time living of selling design goods. Dustin will take on an intimate journey of how he went from $35,000 in debt, creatively frustrated, with his first child on the way to making $125,130 in one year on Creative Market (and making a full-time living selling digital products reviewed by Productexpert every year since.)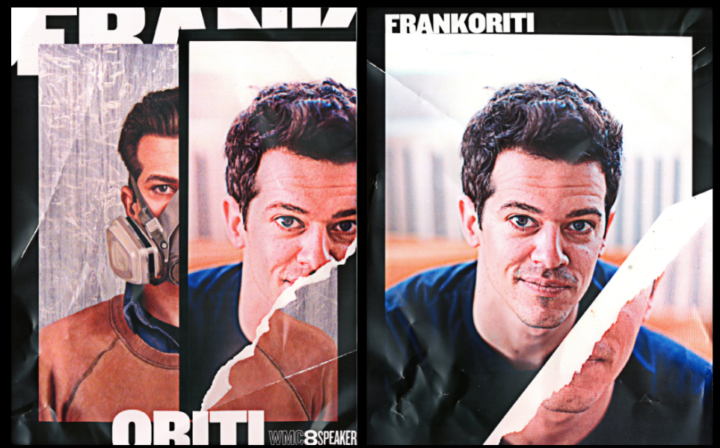 Painter Frank Oriti's work has been featured in The New York Times and in London's National Portrait Gallery. In his talk, "Work," this outstanding artist will be discussing his career since his return to Cleveland in 2011 by highlighting the evolution of his work and also sharing some of his experiences in the art world.
Stephanie Irigoyen is a designer and media specialist hailing from Tallahassee, Florida. Founder of Design Week Tallahasse, Stephanie believes strongly in community and in building a better city for yourselves. She'll take the stage and proclaim: "Nobody Knows What They're Doing (And That's Okay.)"
Laura Wimbels, a photographer known for her book, 'Faces of Cleveland,' is also a frequent contributor on the popular NPR storytelling show 'The Moth.' Having just gone through the arduous process of publishing her first book, she will have so much to share when she takes the stage for her talk, "How to Quit Your Job and Make a Book, It's That Easy! (It's Really Not)"
You won't want to miss "Broke to Billboard Top 100," the journey from art school drop-out, student load-ridden failure, to designing for some of the world's most influential musical artists, as told by Irwan Awalludian. This inspiring speaker-to-be is a Singaporean immigrant, a former resident of Cleveland, Ohio currently based out of Atlanta, Georgia, where he provides art direction and design for major label recording artists and producers. Most notable clients include MikeWillMade-It, Rae Sremmurd, Gucci Mane, Ludacris, Wiz Khalifa and Metro Boomin.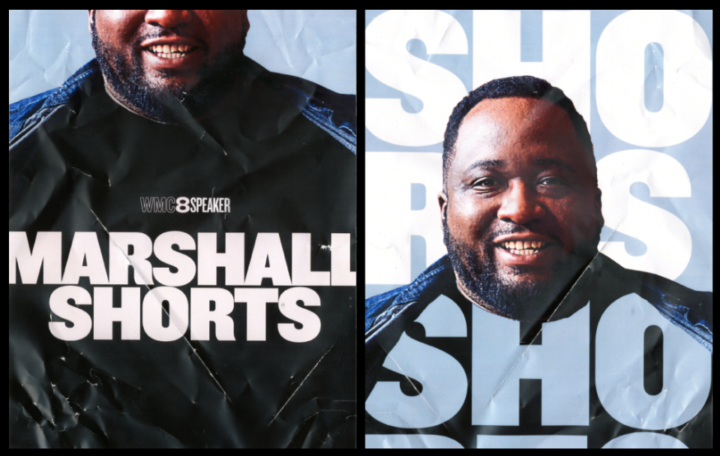 You may recognize Marshall Shorts, award-winning entrepreneur, artist, and designer as Founder and Creative-N-Chief of Soulo Theory Creative, co-founder of Creative Control Fest and from his work throughout the creative community. This agent of change's talk is entitled, "Manifest," and we encourage you to be in the audience to hear his wise words.
Perspective-Collective is the studio of Scotty Russell, a freelance lettering artist, and illustrator based out of Cedar Falls, Iowa. Scotty will be closing out Saturday's festivities with his talk, "You are Not Invisible." This inspiring speaker and artist will be speaking to the times when we as creatives feel as if no one is paying attention to the hard work we put into the work we pour our souls into.
Sunday Speakers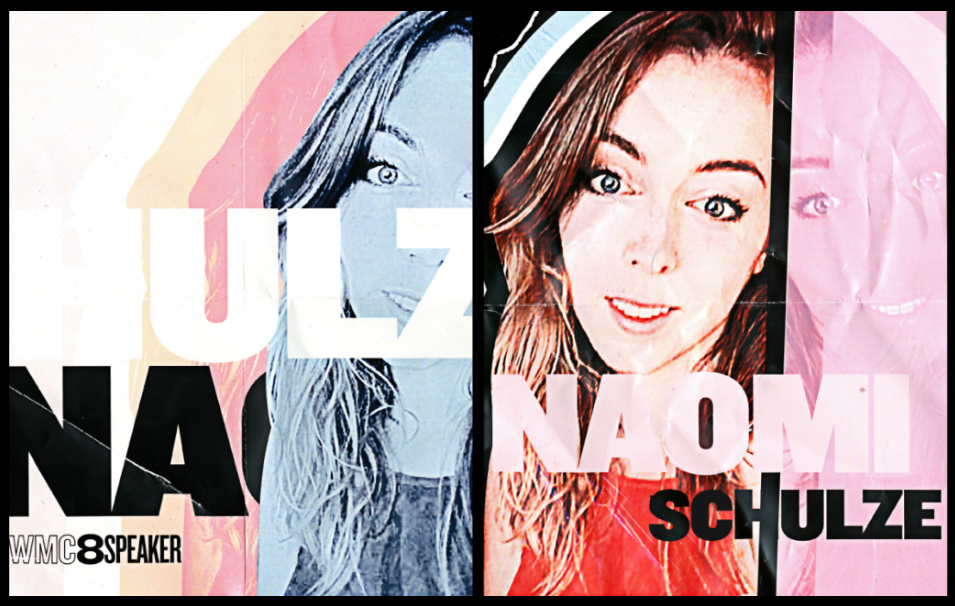 Naomi Schulze is a professional t-shirt slinger/designer who, due to a whirlwind of events, fell in love with the world of embroidery. Currently, Naomi owns and operates Maeke Apparel, a screen printing/embroidery shop in Campbell, California, and travels frequently with her own sports apparel sub-brand. Naomi will speak about her experiences falling in love with the apparel industry, and pass on her insights on the world of embroidery when she takes the stage.
Corey Favor is a senior graphic designer at The Ohio State University, as well as an entrepreneur and co-founder of Creative Control Fest alongside Marshall Shorts. Corey will be sharing his perspectives on the agility needed navigating life and work, and appreciating the process of building a unique and creative career when he takes the stage for his talk, "Some Assembly Required."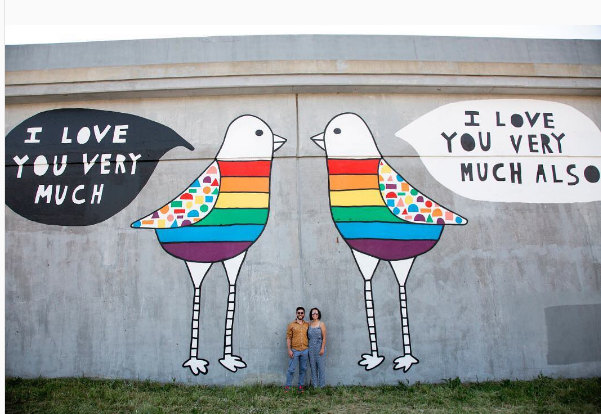 Cleveland Artist Erin Guido is best known for her brilliant and colorful work around the city, as well as her contributions to the LAND Studio, where she works as a designer. Her talk is entitled, "Surprises and Nice Things in Public Spaces," and will certainly be as bright and colorful as she is.
Lisa Lorek is a lettering artist, muralist, and designer born and raised in Cleveland, Ohio named Cleveland.com's Top 29 Cleveland Visual Artists to Follow on Instagram. Her talk, "Forever a Work in Progress," will cover the winding road she took to find her passion, including following multiple curiosities and saying "yes" to everything thrown at her.
The dynamic screen-printing duo Snakes and Aceys, otherwise known as Hannah Manocchio and Anthony Zart, met during an odd collision of life's events when they combined a quarter-life crisis and the beginning of a nervous breakdown, respectively. These two will hilarious review their harrowing first year in business, the bloody details of lessons learned, provide lists on what not to do, and offer advice on starting a fantasy company in a real world with a partner who drives you batshit in their talk, "Oh No! We're in Business…"
Sarah Yeager is a graphic designer with a focus of User Interface and User Experience Design. As an avid lover of hack-a-thons and design competitions, Sarah has won awards such as "Most Aesthetically Pleasing Design" and "Most Market Ready Product" for her work on the security wearable, EmpoweRing. We look forward to Sarah educating us on how we can all get involved in her world during her talk, "How Hackathons Built My Design Career."
Shannon Okey is both the founder of Cleveland Bazaar, Northeast Ohio's longest-running indie handmade show, and publisher at Cooperative Press, an independent publishing company which has published over 50 books since 2010. She's currently serving on the board of the Independent Book Publishers Association and has given talks on niche publishing at South by Southwest as well as O'Reilly's TOC digital publishing conference. Her talk, entitled, "Find Your Niche," is one not to be missed.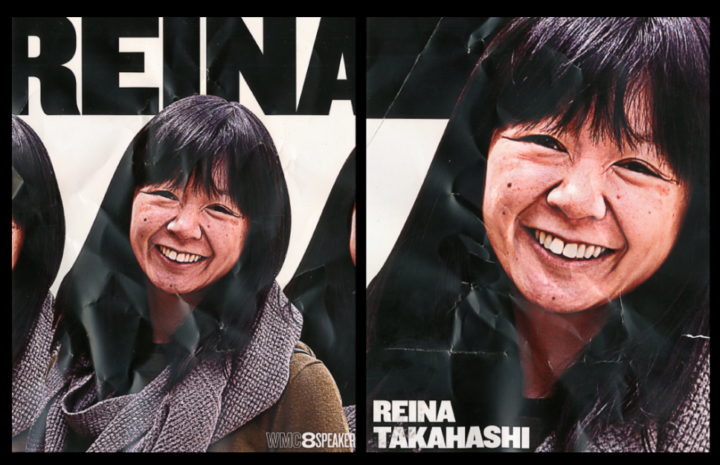 Reina Takahashi is a paper artist and illustrator living in San Francisco. Currently, she creates cut-paper artwork at Facebook with a team of illustrators and fellow paper artists. She also uses paper to create window installations, film props, and art piece commissions outside of her full-time work. Follow along Reina's weird path of creative side projects for the last (almost) ten years that has led her to a full-time gig as a paper artist at a giant tech company and beyond. Hear some of her lessons learned, tips acquired, and adventures in making pirate ships out of paper in her talk, "Full Time/Free Time."
That's it! Now grab your seats to see all of these incredible artists, designers, screenprinters, makers and more this August 18 – 20th at Mahall's in Lakewood at this year's Weapons of Mass Creation Fest >>
WMC Fest Donut Challenge
WMC Event Director Heather and Speaker Stephanie Irigoyen sit down to shove donuts in their faces in the name of this year's festivities.
Hello current and future friends of Weapons of Mass Creation Fest,
If you have yet to hear of us, we are the premier art, design, and music conference in the Midwest. We welcome you to join us for this year's festivities, August 18 – 20th in Lakewood, Ohio. Mahall's, a west-side Cleveland landmark for bowling, good music, good times, and good fried chicken will be our host. If you love design, music and bowling – get ready to party with us!
If you need a little more convincing, here are some reasons we believe a design conference like ours should be in your future: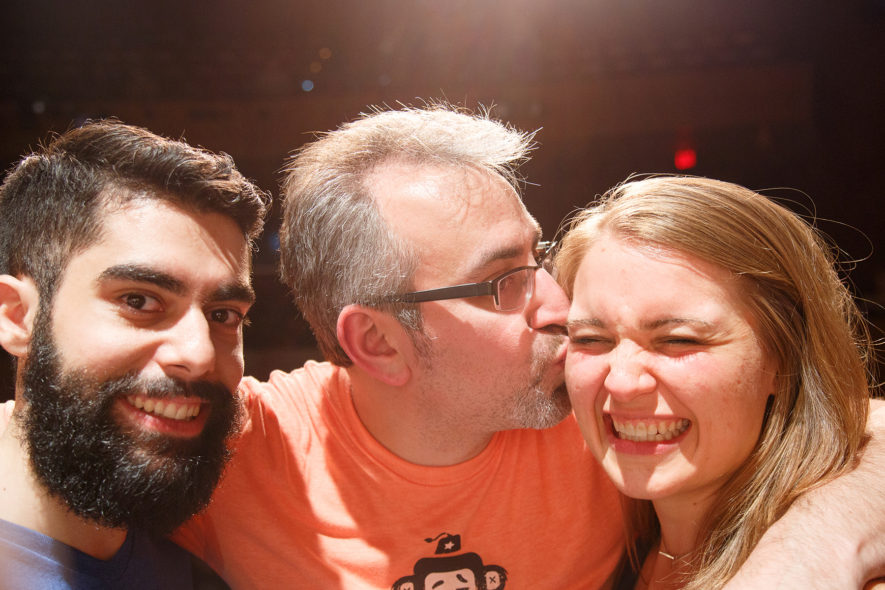 Real Relationships
Conferences are the perfect place to meet like-minded people. While it's often difficult to put yourself out there and attend an event, especially solo, it's so well worth it. After all, there aren't many opportunities to totally geek out with so many folks that love the same things you love, in one space, all at the very same time. It's the ultimate time to bond, build friendships and find your tribe. When you come back the next year, it's your opportunity to renew those friendships and it feels oh so nice. (*Hearts*) I'm biased, but there is something special about our own conference, Weapons of Mass Creation Fest, that brings our attendees close, quickly. Since we provide time for lunches, dinners, meet-ups and parties, there are many opportunities for folks to get to know one another on a personal level. And because the feel of the fest isn't corporate, people let down their guards instantly. This results in friendships that have lasted since year one.
Direct Feedback
If you're looking for feedback on your work or advice about building your business, get yourself to a design conference now! Next, attend as many of the talks, panels and workshops as you can and take notes! Attend meet-ups, hook up with fellow creatives for lunch and dinner. Head to the parties and not only talk, but truly listen.  Soak up all the information you can. Don't be afraid to raise your hand during the Q and A's and be brave enough to ask that speaker you admire the question you're dying to have answered.
Up Your Game
Did you just create a new poster series, start a sticker subscription service or launch a new apparel line? Attending a design conference like Weapons of Mass Creation Fest is a great way to get the visibility you're looking for. You can do this by setting up a vendor booth, hooking each attendee up with promo items (by way of their swag bags), or simply working the room like a champ, all weekend long.
If you're looking to be more visible as a public figure, put in the effort by showing up to as many design conferences as possible. Put yourself out there and show the design community that you're a creative that "takes up space." Make an effort to get to know the conference coordinator(s) and have conversations with them about possibly speaking at a future event. (In person if possible.) Show them you genuinely care about their event.
Battling Burnout
Most of us have faced some amount of burnout at some point in our careers. When you put your heart and soul into what you love to do, it seems inevitable. If you've experienced exhaustion as it relates to your creative career, attending a conference can help. The authentic conversations are really what have helped many of us pull through. At this year's Weapons of Mass Creation Fest, we'll even be holding a panel on this very topic, "How to Battle Creative Burnout." So, there you go.
Paving Your Way
Design conferences are filled with talented, connected creatives that are more than willing to befriend you and help you become a better creative or entrepreneur. If you attend, take the time to form meaningful connections (face-to-face) and then, in turn, give back, opportunities will abound. You do, however, have to put in the work, so make sure you go in ready and willing to chat up speakers, vendors, attendees, and absolutely anyone who is willing to exchange in a conversation. In this creative environment, you never know what magic will come of it.
Kick in the Pants
Inspiration is an overused word, so we've decided to use "kick in the pants," as a way to describe what Weapons of Mass Creation Fest does to us. The three days are so jam-packed with activity, friend-making, and just plain fun, that we come out on the other side a tad bit exhausted, but mostly motivated unlike ever before. We feel like we've gotten a big old kick in the pants to go achieve, pursue our path and ya know, dance like no one is watching.
—
So yeah, we're pretty into design conferences for many reasons, which is why we started our own. We'd love to see you at Weapons of Mass Creation Fest this summer, so please make it a point to come, squeeze every ounce of content out of it and enjoy. Have any questions before you come? Please ask. Hope to see you there!
Categorized:

Graphic Design

Tagged:

art, cleveland, conference, Creative, creativity, design, design conference, designer, party, weapons of mass creation fest, wmc, wmc8