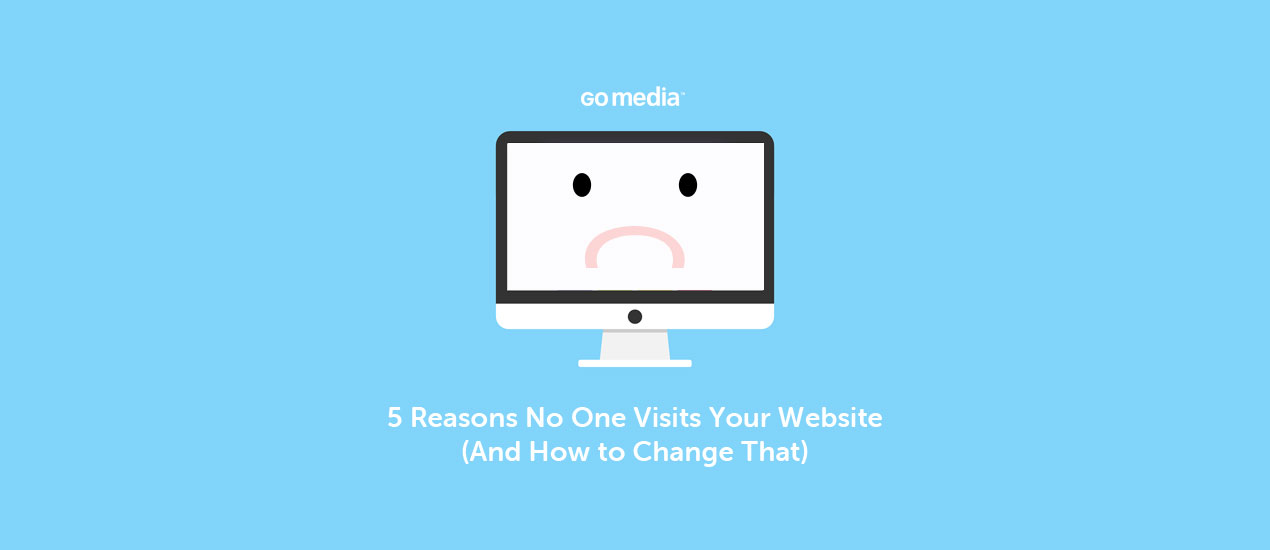 Most Common Website Errors 2019
In the modern day business world, it's obvious that no company can survive or thrive without a strong web presence. But simply throwing some pretty HTML onto a server isn't enough to guarantee success, especially in competitive industries that are full of tech-savvy entrepreneurs.
When you start your very first online venture, you might presume that you get to sit back and watch a large audience of consumers rush to your website. But pretty quickly you'll find that gaining and maintaining a user base is a hard job that requires a great deal of time, effort, and creativity.
This article runs through five of the most common mistakes that website owners make and provides the steps to take to get your online business on the path to success.
1- Think More Like a Customer
Time is a person's most precious commodity and you need to keep that in mind when designing your business plan and the website that will accompany it. Before you sit down to write a single line of code, think about how you plan to add value to your customers' daily lives.
Once your focus has been set and vetted by others, go about building a website that supports that vision while keeping the user experience as simple and streamlined as possible. You want customers to be able to navigate your web pages easily and find the information and services they care about as quickly as possible.
One mistake that a lot of websites make is to devote too much real estate to advertisements. This can be tempting, as display ads often serve as a new company's primary form of income. But if you flood your pages with annoying ads, you'll end up distracting visitors and risk losing their business altogether.
2 – Optimize Better for Search Engines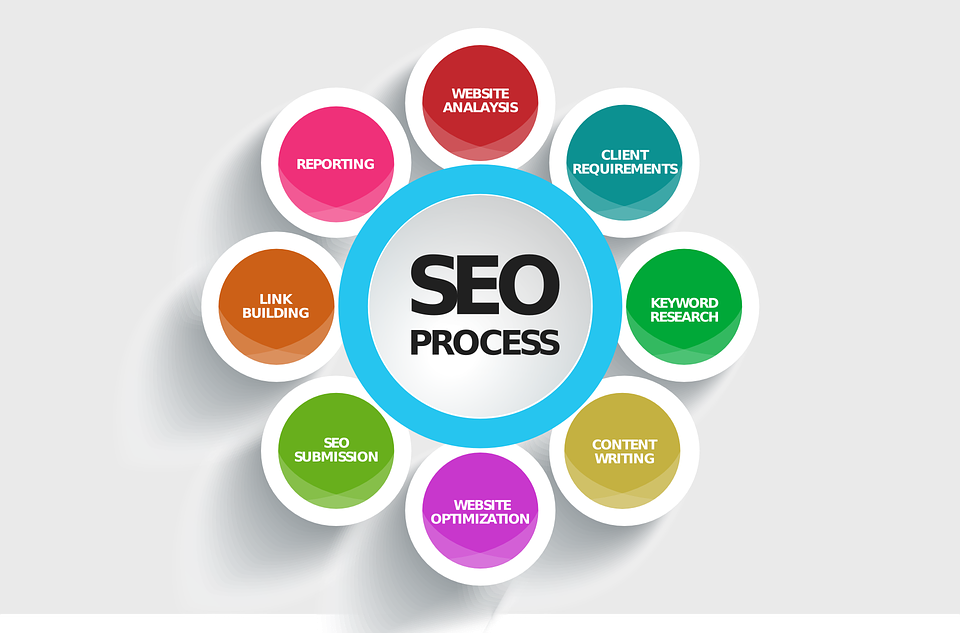 The discussion around search engine optimization (SEO) reached a peak in the past decade, but it still remains a critical topic to consider when building and launching a new website. If your business provides a unique product or service, there's a good chance the potential customers are using Google and other search engines look for it.
The basics of SEO are all about making the text content on your web pages simple, clear, and searchable. Do not try and trick search engines by creating bulk pages with fake content, as this will actually cause your website to be demoted within search rankings. Instead, do research on what search terms are most relevant to your business and work them in naturally to your branding content.
3 – Find a Reliable Host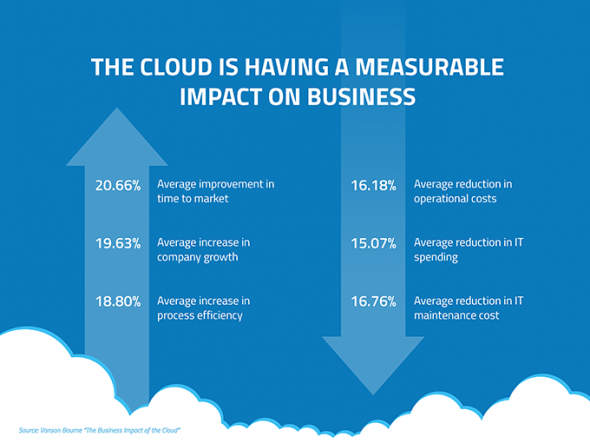 The quickest way to lose customers and visitors is to have a website that is routinely down or delivering poor performance. Today's internet users expect services to be available around the clock with response times of a second or less. Otherwise they will simply move on to a competitor.
Considering the rush of companies hawking the service, finding a reliable web host is not something to leave to chance or a coin flip. There are actual performance metrics that can be measured across various providers that allow analysis of the results to identify the best value. In a study conducted by Hosting Canada results showed that average loading times across hosts varied from 17500ms down to all the way to 475ms without much variation in price.
It may be tempting to make your cloud host selection based on price alone, especially because you can find some companies that will offer free or low-cost solutions. But be sure to question everything you see, because when it comes to hosting providers, additional features always cost extra. There are even detailed guides about how to get more from your customers.
For example, the basic plans for a lot of low-cost providers often comes with limited storage space or bandwidth allowances. Or you might sign up for a host and find out that adding a security certificate will cost you hundreds of dollars per year.
4 – Use Multimedia the Right Way
Thanks to higher broadband speeds across the globe, website developers have the option to embed graphics, audio, and video while trusting that their customers will be able to stream it easily. This opens a range of opportunities that can help a business grow and attract a new audience.
When it comes to adding videos to a homepage or landing page, make sure they align to your branding strategy without being obtrusive to visitors. Research has found that marketing videos are a good way of introducing a new product or service on a website, as it creates a more memorable experience than text in a press release.
Videos on your website should always tell a story. They open up a creative outlet for you to let customers see inside your business and understand the work you do.
5- Listen to the Smart Metrics
In order to truly evaluate the performance of your website and business, you need to spend time gathering and analyzing the right types of metrics. Obviously sales numbers and profit margins are an easy way to evaluate financial performance, but in terms of web traffic patterns, you will need to dig deeper.
For example, you'll want to use an analytics tool to capture information about how your customers get to your website and what they do once they are there. A successful conversion means that you've attracted a user to a page and convinced them to perform an action, like subscribing to a mailing list or purchasing a product.
Studying analytics data is important both in good times and bad. If you see a sudden spike in your website's traffic, you will want to look closer to see what caused it and how you can capitalize. On the other hand, if you find that visitors are routinely staying on your website for less than a minute and never coming back, you'll want to understand why that might be.
Small businesses don't have the ability to talk to every customer about their needs and desires. Fortunately, analytics can translate this into data and help companies grow faster than ever.
Final Thought
We'll leave you with this. The world has evolved far beyond the stage where you can draw visitors simply by putting up a website. There are around 1.8 billion of the things out there. If that makes you think you'll have to be proactive in order to grab some attention, you're right. Good luck!
With the rise of the web, people's approach to making purchases has changed significantly. They are now aware of how important they are to small businesses trying to survive in such a competitive marketplace. And, in return for their loyalty, they expect you to provide them with the exceptional buying experience and they won't accept anything less than that.
Your customers not interested in your products only. Namely, they want to know the story behind your brand, as well. They expect you to answer their questions fast, connect with them on social networks, and create relevant and interesting content. They don't want to waste their time, either. If your site takes more than 3 seconds to load, they will abandon it and look for your competitors. The same goes for your navigation, mobile-friendliness, content, and the overall visual appeal of your site.
Given all these facts, here is how you should do digital marketing in 2018.
Prepare for the Google Mobile-First Index
If you haven't heard yet that Google has finally rolled out their mobile-first index, then you're living under a rock. This has become one of the hottest news in the digital marketing sphere, but what does it actually mean? From now on, Google will focus on the mobile version of your site when indexing it.
So, make sure you optimize your site for mobile searchers. After all, 60% of all web searches are done via mobile devices. Make your keywords longer and more conversational to optimize them for voice search. Use Google's AMPs to speed up your site significantly. Your navigation should be simpler, while all important elements of your website should be above the fold. For additional information, take a look at what Google says about preparing your site for the mobile-first index.
Show Appreciation
Do you know that an average U.S. household participates in about 29 loyalty programs? They love them for different reasons- some join these programs to save money, while others want to receive a reward for their loyalty. For some, the availability of rewards programs is the major factor that determines whether they will buy from you or not.
Now, loyalty programs vary and you need to choose the option that works for your target audience. You could give them points or vouchers that can be later redeemed at your stores or offer them exclusive deals for every purchase or referral they make. However, recent studies point out that people have labeled financial rewards or highly targeted incentives far more enticing. So, to make customized loyalty programs, you could offer personalized visa gift cards, with your customers' names on them or even organize a contest and let them win your premium products.
Focus on User-Generated Content
Let's face it- people trust other customers more than you. According to the Local Customer Review Survey, 85% of them trust online reviews as much as their friends, while 73% of them will trust your business more if your customers' reviews are positive.
In light of statistics like this, it's obvious that user-generated content (UGC) is one of those tactics you simply cannot allow to ignore. After all, it's your customers that sell your products today.
Use your social networks to invite people to share their own videos of your products or services.
Boost the visibility of this content by sharing it regularly and creating dedicated hashtags.
Most importantly, you need to know what works for each of the social networks you use. Share live stories and videos on Facebook, post photos on Twitter, while the user-generated content your Instagram account could be the combination of these forms of UGC.  
Use Social Networks to Offer Instant Feedback
In the past, your communication with your customers was based on phone calls and emails. However, the times have changed and, today, your communication channels cannot be observed in isolation. All instant messaging apps, video conferencing tools, social networks, email providers, and telemarketing strategies are highly intertwined, creating what we call the omnichannel approach to communication.
Today, your customers can move from one device to another uninterruptedly. They can find your phone number on your site and call you instantly, not having to switch between different apps. They can scan your QR code that will lead them to the piece of content they want to read or a product they want to buy. They can stumble upon your business on social networks, read the reviews, ask questions, and follow the link to your site to learn more about you.
If you're too busy answering your customers' messages regularly, then hire someone to do so for you. Even better, use a chatbot. Even this is still a pretty new concept, chatbots are predicted to revolutionize the digital marketing industry in 2018. Namely, these AI-powered tools have become smarter and more intuitive. They will provide your customers with relevant, real-time feedback and, at the same time, do all repetitive and time-consuming tasks for you.
You can use social media monitoring tools to keep track of your brand or product mentions. Whenever someone mentions you, you'll get notified. This is called social listening and it's immensely important in providing your customers with real-time customers services and collecting their feedback.
Create Interactive Content
Gone are the days when you could write a 1000-word blog post and generate a bunch of links, shares, and comments. We're living in the era of augmented reality and people expect your content to surprise and excite them. So, update your content strategy with interactive content, the one your customers can actively participate in, such as polls and quizzes. Don't forget about visual content, especially videos, as they're expected to account for 82% of the total internet traffic by 2020.  
Tell your Customers a Story
You're not doing content marketing for SEO purposes solely. You're creating your content for your customers. And, to engage them and get them emotionally involved, each article you write needs to have a good story to back it.
That's what storytelling is about.
Namely, 92% of people emphasized that they expect all major brands to create ads that feel like stories. Stories share a real-life experience, add the human element to your brand promotion, and evoke nostalgia and empathy. Most importantly, as they don't seem overly promotional, they will take your relationship with your customers to a completely new, more personal level.
Over to You
Digital marketing is not about promoting your business and ranking higher on Google. It's also about building and nurturing strong relationships with your target audience. That's exactly what will set you apart from a sea of businesses similar to yours.
Hope these tips help!
How to Write Your Company Story
An excerpt from Drawn to Business by Go Media President William Beachy
Who are you? What do you do? What makes you different? Who is your ideal customer? What problem are you solving for them? All of this needs to be communicated in a simple story. People love stories. People remember stories. How compelling is yours?
[Tweet "People love stories. People remember stories. How compelling is yours?"]
Simply telling a customer "We're a design firm that does branding, print design and web development," is not enough.
You've only categorized your business. You've given them no reason to hire you over any other design firm.
Here's Go Media's story: concise and compelling. 
_______________________________
Go Media was started by illustrators. While we all had degrees in design, our background was drawing.
In the first six years of the company we didn't care about making money. We only took on projects that were highly artistic. We lived on Ramen Noodles and worked insane hours designing apparel, gig posters and marketing for the entertainment industry. Our uniquely artistic design style led to incredible demand from corporate America. In turn, their needs led us to put together a robust team of web developers. That gave us the technical skills to back up the creativity of our designs. Today, 80% of our work is web development. One constant with Go Media has been our passion for professionalism. While artists are known for being emotional and unreliable, Go Media's creative team takes great pride in delivering every project on time, on budget, with a smile on our faces.
_______________________________
That's it. That's our Cleveland design firm's story in less than one minute. That's commonly referred to as your elevator pitch.
Write yours, memorize it, tell it with passion. Make sure that it's short and compelling.
Nobody wants to hear you drone on for an hour.
For more about how to build a million dollar business, purchase William Beachy's book, Drawn to Business.