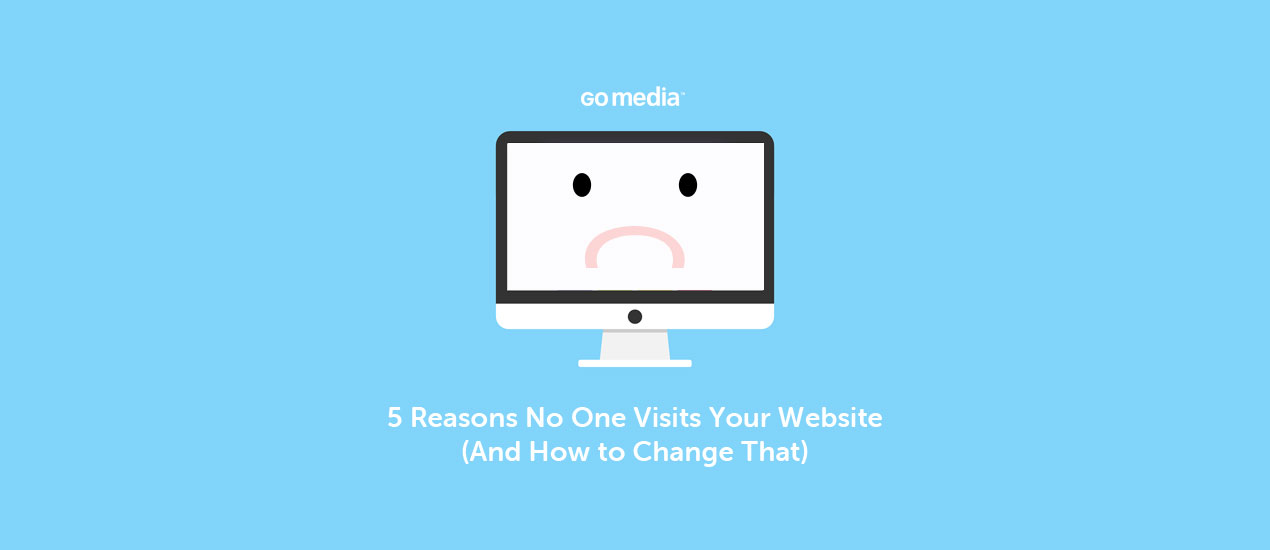 Most Common Website Errors 2019
In the modern day business world, it's obvious that no company can survive or thrive without a strong web presence. But simply throwing some pretty HTML onto a server isn't enough to guarantee success, especially in competitive industries that are full of tech-savvy entrepreneurs.
When you start your very first online venture, you might presume that you get to sit back and watch a large audience of consumers rush to your website. But pretty quickly you'll find that gaining and maintaining a user base is a hard job that requires a great deal of time, effort, and creativity.
This article runs through five of the most common mistakes that website owners make and provides the steps to take to get your online business on the path to success.
1- Think More Like a Customer
Time is a person's most precious commodity and you need to keep that in mind when designing your business plan and the website that will accompany it. Before you sit down to write a single line of code, think about how you plan to add value to your customers' daily lives.
Once your focus has been set and vetted by others, go about building a website that supports that vision while keeping the user experience as simple and streamlined as possible. You want customers to be able to navigate your web pages easily and find the information and services they care about as quickly as possible.
One mistake that a lot of websites make is to devote too much real estate to advertisements. This can be tempting, as display ads often serve as a new company's primary form of income. But if you flood your pages with annoying ads, you'll end up distracting visitors and risk losing their business altogether.
2 – Optimize Better for Search Engines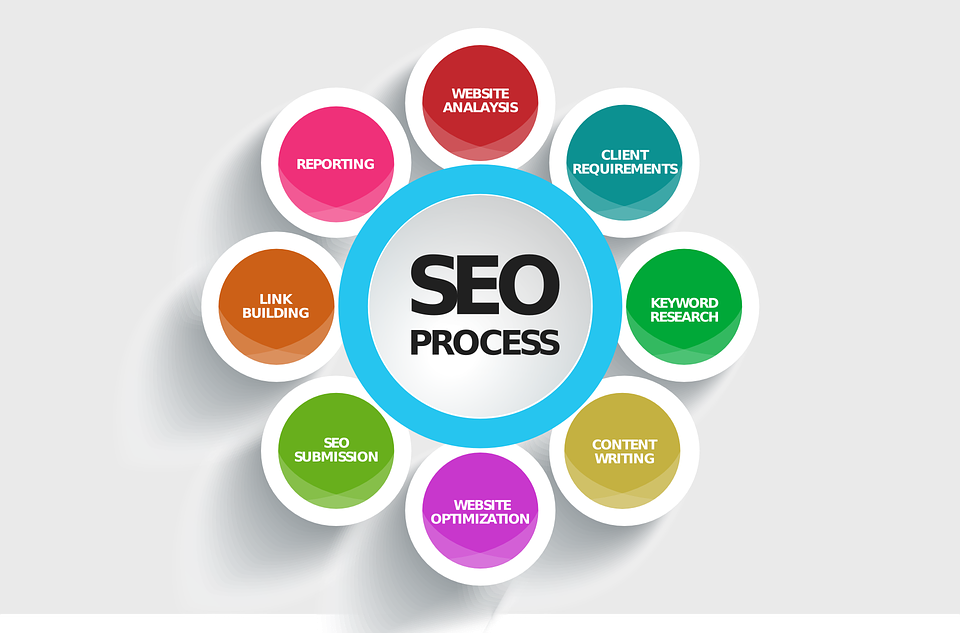 The discussion around search engine optimization (SEO) reached a peak in the past decade, but it still remains a critical topic to consider when building and launching a new website. If your business provides a unique product or service, there's a good chance the potential customers are using Google and other search engines look for it.
The basics of SEO are all about making the text content on your web pages simple, clear, and searchable. Do not try and trick search engines by creating bulk pages with fake content, as this will actually cause your website to be demoted within search rankings. Instead, do research on what search terms are most relevant to your business and work them in naturally to your branding content.
3 – Find a Reliable Host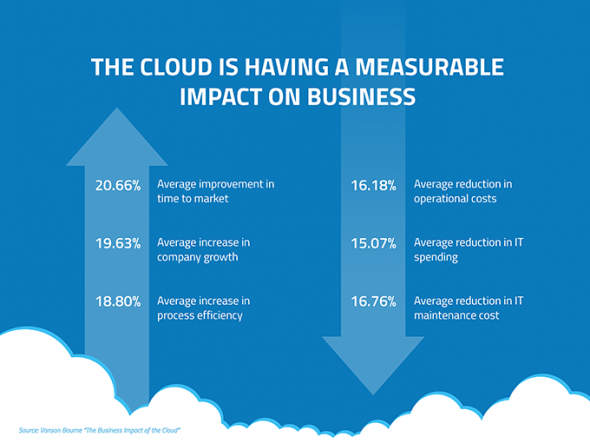 The quickest way to lose customers and visitors is to have a website that is routinely down or delivering poor performance. Today's internet users expect services to be available around the clock with response times of a second or less. Otherwise they will simply move on to a competitor.
Considering the rush of companies hawking the service, finding a reliable web host is not something to leave to chance or a coin flip. There are actual performance metrics that can be measured across various providers that allow analysis of the results to identify the best value. In a study conducted by Hosting Canada results showed that average loading times across hosts varied from 17500ms down to all the way to 475ms without much variation in price.
It may be tempting to make your cloud host selection based on price alone, especially because you can find some companies that will offer free or low-cost solutions. But be sure to question everything you see, because when it comes to hosting providers, additional features always cost extra. There are even detailed guides about how to get more from your customers.
For example, the basic plans for a lot of low-cost providers often comes with limited storage space or bandwidth allowances. Or you might sign up for a host and find out that adding a security certificate will cost you hundreds of dollars per year.
4 – Use Multimedia the Right Way
Thanks to higher broadband speeds across the globe, website developers have the option to embed graphics, audio, and video while trusting that their customers will be able to stream it easily. This opens a range of opportunities that can help a business grow and attract a new audience.
When it comes to adding videos to a homepage or landing page, make sure they align to your branding strategy without being obtrusive to visitors. Research has found that marketing videos are a good way of introducing a new product or service on a website, as it creates a more memorable experience than text in a press release.
Videos on your website should always tell a story. They open up a creative outlet for you to let customers see inside your business and understand the work you do.
5- Listen to the Smart Metrics
In order to truly evaluate the performance of your website and business, you need to spend time gathering and analyzing the right types of metrics. Obviously sales numbers and profit margins are an easy way to evaluate financial performance, but in terms of web traffic patterns, you will need to dig deeper.
For example, you'll want to use an analytics tool to capture information about how your customers get to your website and what they do once they are there. A successful conversion means that you've attracted a user to a page and convinced them to perform an action, like subscribing to a mailing list or purchasing a product.
Studying analytics data is important both in good times and bad. If you see a sudden spike in your website's traffic, you will want to look closer to see what caused it and how you can capitalize. On the other hand, if you find that visitors are routinely staying on your website for less than a minute and never coming back, you'll want to understand why that might be.
Small businesses don't have the ability to talk to every customer about their needs and desires. Fortunately, analytics can translate this into data and help companies grow faster than ever.
Final Thought
We'll leave you with this. The world has evolved far beyond the stage where you can draw visitors simply by putting up a website. There are around 1.8 billion of the things out there. If that makes you think you'll have to be proactive in order to grab some attention, you're right. Good luck!
When customers land on your website, they expect a particular type of experience. The human attention span is short, and people don't have the patience to figure out complicated navigation or sort through a lot of clutter. As a website owner, you must learn to look at your site through the eyes of your target audience and create an experience that's both positive and productive.
A customer who has a negative experience on your site is 88 percent less likely to revisit your site in the future. It is worth it to take the time to ensure the customer experience (CX) is the absolute best it can be every time. Here are nine tips to help you do that.
1. Offer More Than Promotions
Site visitors aren't always looking for product promotion. Sometimes they land on your page seeking resources that meet other needs. Perhaps they want specific information, to be entertained or are just browsing for a few spare minutes. Look at your content through the eyes of the consumer. What is missing that your site visitors might want?
Best Made started as a company building a better ax, but today have a line of sustainable and durable tools. Rather than only offering a link to the latest promotion, Best Made takes the time to look at what their target audience might be interested in and adds entertainment value through elements such as a suggested reading list and outdoor activity themes.
2. Focus on Emotion
When thinking about CX for your site, you must consider the emotions of site visitors — 70 percent of the customer experience is based on how they feel they are treated. If you figure out how to serve up warm and fuzzies, you'll develop a loyal customer following. Tap into those universal emotions everyone experiences, such as sadness, joy and love.
3. Meet Basic Expectations
One of the first things your site should accomplish is meeting the basic expectations of your target audience. For most people, this means your site has features such as an easy-to-find navigation bar and that they can almost instinctively find the things they want to move through your site.
Does your logo link up to the home page? Is your navigation bar near the top? One of the best ways to ensure your site is meeting these needs is to have outside parties visit and tell you how the structure and even placement of features works for them.
The Amish Outlet Store has the elements customers seek when landing on an eCommerce site. For example, there is a "customer service" option in the nav bar, which speaks to both new and current customers. If a customer has an issue with a purchase, they can easily find help. On the other hand, new customers can ask questions or feel reassured that customer service is a priority for the company.
4. Reward Loyalty
Loyal customers aren't easy to come by, but they will stick with your company through thick and thin and re-order from you consistently. Studies suggest a loyal customer is worth far more than a new lead — they're five times as likely to buy again, five times more likely to forgive errors and four times as likely to refer others to your company.
5.      Show Them How Things Work
Take the time to show your site visitors how the products and services you offer work. There are few things in life more frustrating than getting no directions for a new product. Some things aren't easy to figure out, and a video or illustration on your website does wonders to alleviate this aggravation. Take the time to instruct your customers and offer insider tips.
Fifty Three sells creativity tools, such as digital pencils. One of the best features of this site is the clear indicators of what the Pencil does and how it works. This is accomplished through images, illustrations and with a bit of text mixed in. If someone is on the fence about whether to purchase the product, seeing what it does allows them to decide between buying or not.
6. Focus on Mobile
Increasingly more people access the Internet via their mobile devices these days. If your site doesn't have a mobile first — or at least a mobile responsive — approach, you risk alienating these users and losing them to a competitor. If a site has a poor mobile design, 57 percent of consumers say they won't recommend that website.
7. Share What Others Think
Online consumers tend to seek out the opinions of others through reviews and testimonials. You can make this process easier for them by including reviews and testimonials on your site. This keeps them on your page, rather than causing them to hop to another tab and possibly never return.
In fact, 85 percent of consumers read as many as 10 reviews before deciding whether to trust a business. They trust these reviews the same way they trust personal recommendations.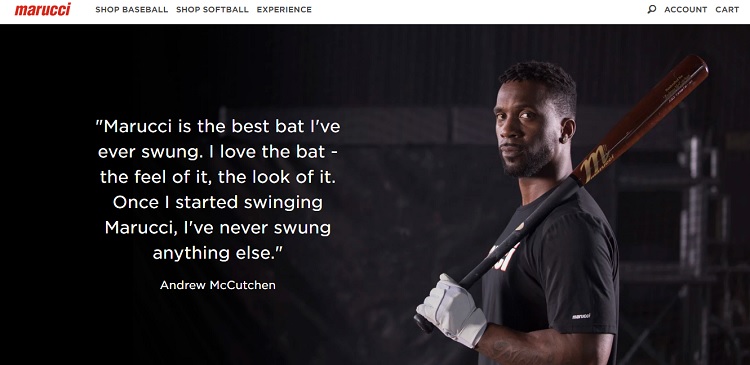 Marucci offers testimonials from professional players to highlight why their baseball bats are the best. The site is relatively simple, but as you scroll down, you'll see direct quotes from players such as Andrew McCutchen. They also offer a series of videos with baseball players highlighting why they love the bats.
8. Add Artificial Intelligence
Can you simplify a process for your site visitors by adding artificial intelligence (AI)? Sometimes this means merely walking the site visitor through registration with a bot that intuitively fills in the blanks. Today, 80 percent of marketers believe AI is going to change the way we market in coming years. Of course, how you utilize AI depends on your industry and the features of your website, but it's worth researching to improve the overall CX.
9. Go Above for Customer Service
What happens when a site visitor interacts with your customer service model? This is part of the overall experience of the customer, so you want it to be the absolute best experience possible. Make sure you have a strong, positive customer service philosophy in place and that you respond as quickly as possible to customers.
Try to connect with consumers in a variety of ways — live chat, email and toll-free numbers are all excellent places to start. If a customer orders, follow up with a thank you email and touch base from time to time. The added effort will pay off in the form of a better CX overall.
Always Strive for a Better Customer Experience
Customers who have an enjoyable experience on your website are more likely to tell their friends and revisit your site. However, word about both good and bad experiences spread across the Internet at lightning speed. Take the time to ensure your customers are 100 percent happy, and you'll see the payoff in sales and reduced customer churn.
Whether you are a freelancer or run your own company, we have all dealt with difficult customers. It can be an arduous undertaking to deal with the idiosyncrasies of different clients, but it is a must for any business owner or designer to properly handle difficult customer interactions. The consequence of handling a customer incorrectly will not only cost you money but will also create the possibility of bad word-of-mouth, which can affect future sales and money in your pocket.
If you don't believe us, just check out our post about the book "Thank You Economy". The in-depth review tells you about the importance of guiding your clients through the design process and ensuring that their needs are met from the beginning to the end. Brushing off a clients' issue could lead to a nasty review on a social media site like Facebook or Twitter, which could in turn could deter future clients from contacting you for design services.
When you don't know where to begin, it is best to start with the experts and we don't believe there is any industry that deals with more difficult customers than the airline industry. Go Media recently had the opportunity to speak with a manager at a major US airline who deals daily with difficult customers and knows the do's and don't's of how to handle them. There is also advice on how to correctly tackle a demanding client interaction and the best way to resolve the issue so the person walks away with a smile on their face.
Read below for the Q & A:
GoMediaZine: 
How often do you deal with a difficult clients/customers?
Airline Manager:
In my current position, I deal personally with probably one difficult customer/passenger per day. As a department, the Passenger Service group handles a few dozen during the course of a day, I would estimate. These are people for whom something has gone terribly wrong in the course of their travels and who are looking for some sort of resolution. They are looking for it now, and they are looking for it loudly.
GoMediaZine: 
What is the best way to handle a difficult client/customer in a face-to-face interaction?
Airline Manager:
While this is certainly something that varies by industry, I would say that there are a number of effective strategies that are more or less universal. In general, the calmer you are able to remain, the more rapidly you will see your customer bring the tone of the interaction down. You can only yell at someone for so long before you realize that he or she is not yelling back and you change your behavior, if for no other reason than out of embarrassment.  In an airport environment, and in particular in a hub station with the high volume of connecting traffic and increased probability that you will experience some sort of service disruption, this is even more critical. When you get a sandwich you don't like or your movie freezes or your bed is not made-up to your liking, you are upset and looking for someone to remedy the situation. However, when you are stranded in a foreign city, missing family or friends or important business or a cruise, you tend to go a little insane pretty quickly.
Once you have established that you will not elevate your tone to match that of the irate customer, you need to do a few more things. You have to listen to the problem and try to see it through the eyes of the customer. He or she will tell you everything you need to know. The actual incident is never at the root of the behavior. The more you are able to convey your empathy for the situation the customer is in – "I was late coming in from New York and I missed the connecting flight to San Francisco, where my sister is getting married tomorrow morning." – the greater the trust that will develop between you and the customer. More than anything, customers want someone from your company to understand the unfortunate circumstances they have been left in. They want to vent, they want to feel that you have understood and cared about their predicament, and they want a genuine apology. Lastly, they want a solution. They want to see you try to find a fix for their problems, and even if the result is not ideal, they will be brought back to a calm state by your efforts and communication. Maintain good eye contact, let them know what you're doing, and try to deliver a solution that addresses their concerns. It is not always possible to do this, and companies generally employ a Customer Relations department to handle transactions such as refunds or compensation for situations where the employee and the customer were unable to reach an acceptable resolution at the first point of contact.
GoMediaZine: 
What is the best way to handle a difficult client/customer who has posted disparaging remarks on a social media platform about you or your company?
Airline Manager:
It cannot be overstated the extent to which the social media world has turned the world of customer service on its head. It used to be that you had to be really, really unhappy to actually go home and write a company to express your dissatisfaction. In today's world, a passenger will post a comment about a service experience while walking down the ramp to board an airplane. The immediacy provides a second of instant release for the customer needing to vent, but this can translate into a week of headaches for the company as they scramble to figure out what went wrong and try to fix it.
Many larger companies now have departments that do nothing other than this exact function – they monitor the internet for content posted about the company or its workers, whether it is positive or negative. My company is no different. We have a Facebook page and a Twitter feed and these are monitored constantly. Passengers post their experiences all the time, and the positive ones are passed along to the stations to share with the employees. The negative posts are generally removed pretty quickly from our sites, and if posted elsewhere efforts are made only to have falsehoods removed from other sites. It is not advisable to engage directly with the complainant in an online forum. If he or she provides a means for making direct contact, this is a better approach. You are able to understand what is at the heart of the issue and to provide resolution, if appropriate, utilizing the same techniques described above.
GoMediaZine: 
How do you teach your employees how to successfully treat clients/customers especially difficult ones?
Airline Manager:
As I mentioned, the dynamics of a hub airport environment will supply an endless train of spectacularly angry customers as the weather, air traffic, maintenance and any number of other external forces conspire to wreak a unique brand of havoc on the prospect of successful completion of one's journey. There is no place quite like the airport when it comes to disappointment and rage, and every one of the positions staffed by an airline worker provides a fresh opportunity to send the upset customer happily on his way or to see him led away in handcuffs. I believe there are very few customers that simply cannot be helped, and this is typically because alcohol has been introduced into the equation.
I paint the job of the airline's Customer Service Agents, Supervisors and Managers as follows: In no industry do you have the opportunity to direct such a massive swing of emotion with so little effort. If you genuinely care about the customers you are interacting with, you have the absolute ability to make someone's day, every day. Every one of us has seen a lunatic having a nervous breakdown at the airport.  It is loud and messy and tends to be littered with profanity. However, if we can keep this person from escalating to physical violence or making any threats, we can send him away apologizing to us for his behavior and thanking us for taking the time to help. This seems like a fantasy, but it happens every day. You have to like this. You have to find some personal satisfaction in seeing this happen. You can't take anything personally. People lose their minds with the way they allow themselves to behave in an airport. The ground staff has no security whatsoever beyond their podium and the blind faith that you don't want to get arrested, so you probably won't jump across the counter at them. I talk to my employees about this, though, and I try to frame it as an exciting opportunity to make someone's day. I can discuss it this way because I believe it completely. I find few things more satisfying than taking someone who is screaming and cursing and throwing paper and making a spectacle in the middle of the terminal, settling them down, listening to the problem, talking it through and finding a solution. 100% of the time, I get an apology and a "thank you", even if they are still upset.
GoMediaZine: 
When you are dealing with a particularly difficult client/customer, how do you calm your own nerves in order to better deal with the person?
Airline Manager:
I do not take anything personally at all. I am able to absorb the bile they  spew in the course of the rant and I try to remain as level as possible. I focus all of my energy on looking at the person and listening. I do not feel nervous or tense or stressed. I think there is a lot to be said for being able to hear through the insults and cursing and ignore it. If you do not feel defensive, you will not act defensively and you will have a successful interaction.
GoMediaZine:
How do you teach those techniques to employees so that they can successfully interact with these troublesome clients/customers?
Airline Manager:
This is a complicated question. To a large extent, it is difficult to teach people not to be defensive. This is a very natural reaction, and one that is more comfortable, particularly for our younger employees. Your company has to have a genuine commitment to providing excellent service, and this has to be communicated to your employees carefully and thoughtfully. Many companies have annual training programs that review policies and rehash the same tired cliches, such as "It's not what you say, it's how you say it." I submit to you that not a single person who has written one of these generic customer service training curricula has worked in an airport.
There are a couple things you can do:
Set clear expectations for your employees as far as service standards. Make sure that they understand the way that the company (and, by extension, you, as their supervisor) expect from every interaction with a customer.  Make it a part of the company dialogue, all the time. If you advertise, use these advertisements to focus on the importance of the service your employees provide. The more publicly you shout this, the more clearly your employees can see that service is a value to your company. They feel a sense of pride. Operational performance metrics are good to discuss in order to involve the employees and illustrate that each of them owns a stake in the success of the company. However, you have to tell the story all the time – through examples both good and bad – of what is expected of them as far as service. Otherwise, they will default to operational success because, if nothing else, that keeps them from being disciplined.
Personalize any training or discussion about service. This is true of many industries, but the airlines employ a good number of people that do not travel – whether by choice or otherwise – with any regularity. It is a job. Therefore, it can sometimes be difficult for these employees to truly empathize with the person melting down in front of them, since they just look insane. Use examples in your training, in your discussions. Any training should center around participation. You should conduct role-plays, where each person has a chance to be the customer and the agent. The employees will learn from each other, as well, if you hold group discussion sessions and review complaint letters and swap stories. Everybody, from every background, knows what it feels like to be treated well and to be treated poorly. Work some Mr. Rogers stuff on them. It works.
Recognize outstanding service, and do it publicly and loudly. Have programs that recognize great service. Share compliment letters from customers with the employees. Compare it to complaint letter, where a passenger was in the same situation but the employee handled it differently. The thinnest of lines exists between a complaint and a compliment, and there are a few very small actions that can change the whole interaction. Have one-on-one discussions with your employees as often as you can regarding service standards, but especially when they have received a complaint letter. Review the letter with a focus on the customer's perception, as opposed to the details of the incident. Have the employee come up with a way that something could have been done differently to prevent the letter, even if it would not have provided complete resolution.
GoMediaZine:
What are some of your tips and tricks to not letting negative interactions with clients/customers unravel your whole day
Airline Manager:
I don't know. I don't really have any. These things have never stayed with me on a personal level. The only time a passenger interaction stays with me is when I know that the person is still in the station and I follow them throughout the day to see if they make it out on one of the next flights.
GoMediaZine:
How do you translate these methods (from question above) to your employees?
Airline Manager:
I tell them to step away. Go take a break for a few minutes, let your supervisor handle it for a bit. Some employees take these interactions very much to heart and they are stuck with the feeling long after the passenger has left. I have had passengers say horrible things to my employees. Even after we have sent the customers away, denying them transport on us, the emotional affects of the incident linger. There is no single strategy for making this better, but I think escaping for a few minutes is generally a good place to start.
GoMediaZine: 
What are some ways you distress after dealing with a particularly difficult client/customer?
Airline Manager:
In many of these situations, the ways that people allow themselves to behave are fairly absurd. While I do not generally become stressed from the interaction, I find it helpful to tell the story and laugh about it once I am back in an office or break room, out of sight of customers. It is a good way to blow off steam, if nothing else.
GoMediaZine:
I think most of us can agree that people in the airline industry have to deal with more difficult customers/clients than people in other industries, so how does the advice you give translate to other industries?
Airline Manager:
I think most of it translates fairly well to other industries. Customer service is pretty standard – it's just the level of crazy that our customers reach that is pretty unique.