One of the most valuable assets you can build as a business owner is a mailing list. Unlike followers on social media or traffic from a search engine, a mailing list is under your direct control. You can reach out to those leads anytime, and because you spend the time to reach a specific target audience, they will be highly receptive leads as well.
Investing in email marketing pays off. Every $1 spent on email marketing results in $44 in average profit. Building your online mailing list is something that takes your business to a new level and keeps it growing.
There are several ways to gain more subscribers. Here are nine ideas to get you started.
1. Use the Right Color
The color you use for your call-to-action (CTA) buttons truly does matter. While some studies show red buttons grab more attention, other studies show blue or green ones do. The truth is more likely that the contrast of the button against the background is what matters most.
You should choose a color and shade that make the button stand out and grab the reader's attention from the minute they land on your page. The key is to draw the eye to the CTA in the first place. Otherwise, your visitors might miss it.
2. Keep Your Signup Form Short
Your signup form should be short and straightforward, so users only have to fill in an email address and click to subscribe. If you make the form too long, you risk losing users who don't have the time or patience to fill in lengthy information sheets. Some people may not want to give up private details, either.
Another idea is to allow an option to add a newsletter signup anytime the user is already filling in their email address. If they are in the middle of contacting you, you need a checkbox on your comment form that allows them to subscribe to your newsletter. If they order something, add an option to sign up for the newsletter there, too.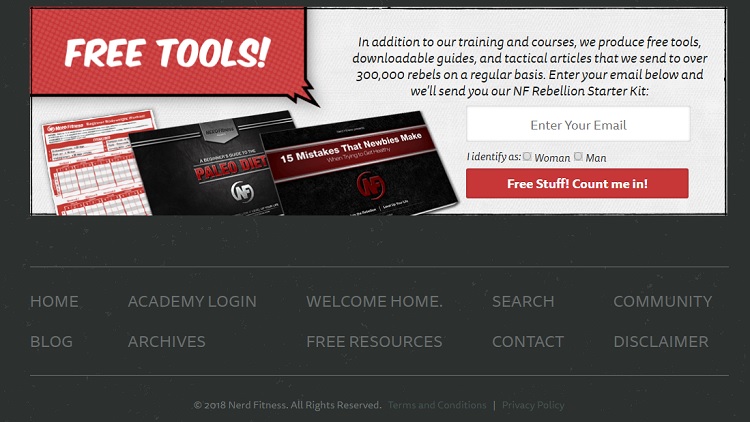 Nerd Fitness keeps the form to sign up for their mailing list short and to the point. They only ask you to enter your email address, have the option to share which gender you identify as and then click on the CTA, which reads "Free Stuff! Count me in!" Signing up truly couldn't be easier.
3. Place Your CTA in the Best Spot
Knowing where to put your CTA for maximum impact helps you gain or lose potential subscribers. There is no one-size-fits-all approach when it comes to CTA placement. While some people say to place the CTA above the fold, others say to put it at the bottom of the information about what you have to offer.
If the content of your newsletter is obvious, putting a CTA above the fold will grab the reader's eye. However, if it requires a bit more explanation to entice people to subscribe, you may need to place it a bit further down the page.
4. Offer Incentives
Offer incentives to people for signing up for your newsletter. These can be coupons, letting them know about specials as things go on sale or deals that are exclusively for your newsletter subscribers. Offering this type of incentive is often the only enticement people need to share their email address with you.
A bonus of this type of CTA is that if they want deals, they are likely already interested in what you have to offer. You'll build a mailing list that is not only hungry for what you have to offer, but also highly targeted.
Wing Tactical uses an incentive of receiving discounts to get people to sign up for their mailing list. Note how their CTA button is in the large, red horizontal bar at the bottom of the page. The words "get exclusive deals" are in large, bold print, and then they clarify with slightly smaller text that reads, "when you sign up for our email list."
5. Make It Big Enough
Is your CTA button so small it is easy to overlook? Remember, you want to grab your site visitors' attention. While you don't want to be obnoxious and fill the entire page with your button, you do want to make it stand out from other elements on the page and large enough to spot easily.
Remember that some people will come to your page specifically to get an offer or sign up for your newsletter. These people don't want to hunt for your CTA to sign up for your mailing list. Make it easy for them to find it in mere seconds and take action.
6. Pose a Question
Another way to snag site visitors is to pose a question that guides them to the answer you'd like them to choose, which is to sign up for your newsletter. Consumers are pretty savvy these days. There are thousands of free newsletters, so to entice them to subscribe to yours, you need to stand out from the crowd.
Digital Photography School poses the simple question, "Ready to take better photos?" to make site visitors think. Since the natural answer to such a question is yes, they then explain you can receive free weekly tips and tutorials and provide a box for your email address and a button that says "Let's go!"
7. Tie the Newsletter to Your Site
Newsletter readers tend to spend 80 percent more time on a website than non-subscribers. A big reason for this is likely because you are speaking to a highly targeted group of people who are already interested in what you have to offer. However, meshing the site and your newsletter in some areas can interest people in signing up.
At some point, you've likely seen a CTA that says something along the lines of "never miss another post" or "get updates when we post new content." These types of CTAs remind the reader they don't want to miss what you have to offer.
8. Hold Their Attention
Don't forget the copy around your CTA is equally important as the button. You must attract the reader's attention in a fun or exciting way. They see dozens of ads in a typical day. If you don't stand out, why would they even bother? Tell them what they have to gain and do it in a way that will make them sit up and take notice.
Look at Campaign Monitor's customer Flume and the way they entice people to subscribe. They show how they kept Flume's email subscribers interested and in the know. Then, they offer to help you "build an email like this."
9. Add More White Space
Filling your page with information is tempting. However, sometimes you need to reduce the noise and allow the user to home in on your CTA offer. Do some A/B testing and remove a bit of the clutter around your CTA button. You'll likely see an increase in conversions.
Adding white space isn't always easy, but more than likely, there are elements on your page you can easily do away with. Use heat maps to help you find which areas of your page visitors linger on, and which ones can go.
More Subscribers
Better CTAs will bring you more subscribers, but you also need to understand how to convert those subscribers once they're a part of your mailing list. No matter what type of business you run, CTAs help you make that initial contact with site visitors and convert them into raving fans.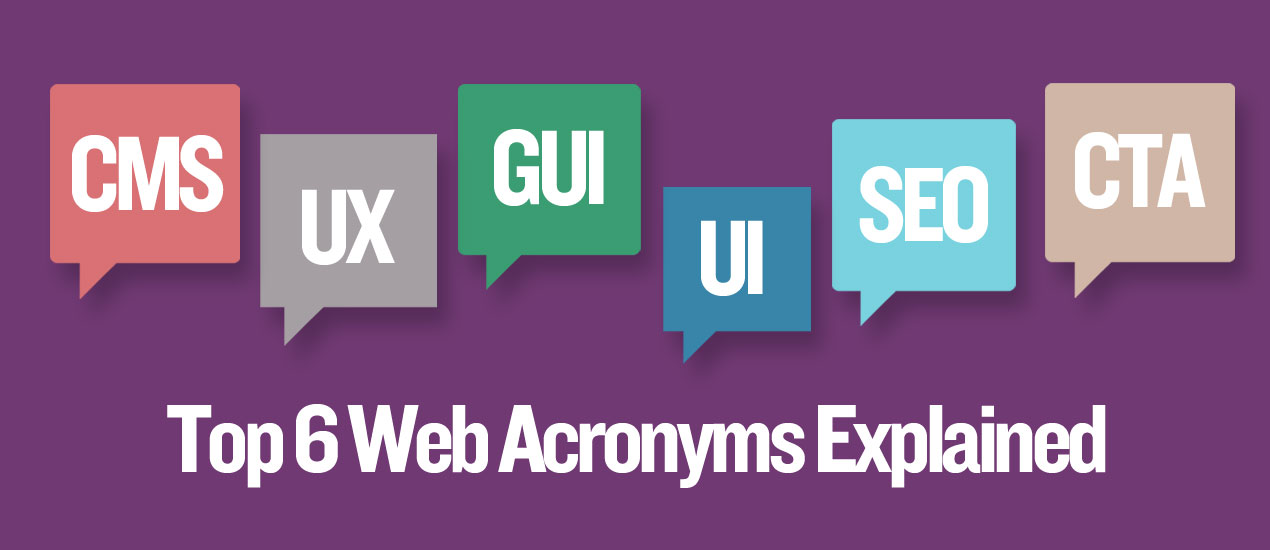 Get to Know these Web Acronyms
Acronyms acronyms acronyms! Today it seems we're drowning in a sea of acronyms. Everybody uses them in business. Some people use them for good, for example, to explain perhaps an otherwise complicated thing that requires some simplification. Others use them for bad, as a smokescreen to keep clients in the dark. Most of us, however, just misuse them because we take for granted that, when we engage in tech-speak, not everyone knows what we're talking about. To the average "Joe," this stuff is not innate knowledge.
This article is inspired by a recent WordPress training session we had with a client. After several months of working very closely with this client on their new Go Media Designer Site, they asked, "What's a CMS? And do we have one?" A perfectly normal question to ask under any other circumstance. But with it being nine months into the project, it was a major red flag. It was at that moment when we realized that we hadn't done a good job explaining things to them early in the process. We vowed to do something about it.
Go Media believes that the process of creating beautiful and intuitive, fully responsive websites should be presented in a manner that is easy to understand. Any self-respecting web design and web development team worth its salt sees the value in explaining "tech speak" to their clients.
In an effort to clear the smoke and mirrors, as well as the hocus pocus behind the business of web design and web development, we give you our Top 6 Web Development Acronyms explained:
CMS:
Once again, this is the acronym that inspired this very article. CMS is short for Content Management System. A Content Management System is a computer application that supports the creation and modification of digital content (i.e., all the stuff that goes on your company's website). A CMS is the very thing (i.e., application) on which your website is built. Here at Go Media, we're big believers in WordPress for Web Design and Development. It's our personal favorite. Just sayin'.
UX:
Short for User Experience, UX literally refers to the more palatable, emotional response we have toward the devices, gadgets, systems, and platforms we interact with on a daily basis. When it comes to building the perfect website (one that possesses beauty and functionality in spades), UX is HUGE! Providing a comfortable, rewarding UX experience through beautiful, fully responsive web design (see Go Media Designer Sites) that's fun to use is what we strive for.
UI:
Short for User Interface, this rather beautiful, perfectly contoured little acronym kind of looks like the very thing it refers to. User interface can be a thing of beauty. At its core, it concerns the way in which people interact with your website and just how user-friendly your website is. The quality of a website's UI is really determined by how well the site is designed.
User Interface can also be very compelling, because, in order to fully understand it, you start getting into the emotional and physical responses that individuals have to your website. For our purposes, however, we'll cut to the chase. Translation: Your website should feel intuitive and easy to use, and it should look good too. Seek out the Web Designer who possesses the skill to create a dashing website that is beautiful with a satisfying user interface. Beware the web designer who neglects to tell you exactly what UI means.
GUI:
Pronounced like "gooey", the GUI, or Graphical User Interface is UI's kid brother. Graphical User interface refers to the overall look and feel of your website and all the little things [represented as graphic elements] that visitors to your website can click on to access information: icons, menus, buttons, images & video, etc.
At Go Media, we take GUI very seriously (despite the fact that it kinda reminds us of salt water taffy, which we love by the way). In addition to being talented Cleveland Web Developers, we're also accomplished graphic designers. The two go together like hand and glove. GUI is what happens when we put our heads together. The overall look and feel of your website plays a major factor in the success of your business. Seek out the Web Design firm who understand the importance of getting GUI right!
SEO:
SEO (or Search Engine Optimization) is the process of improving the search rankings of your website through a series of metrics and procedures such as keyword analysis, code optimization, onsite optimization, and link building. Confused? You're not alone.
At its most basic, SEO is simply a matter of taking the right steps to improve your website's global profile. In terms of marketing your business these days, SEO is THE hot property. More and more businesses see the value in it. The process of "getting optimized" as we like to call it is necessary in managing an effective online strategy for your business.
CTA:
Short for Call to Action – a CTA is a prompt on a website that tells the user to take some specified action, such as 'Read More', 'Contact Us', or 'Buy Now'. The CTA generally takes the form of a button or what is known as a hyperlink (i.e., a special link that visitors to your website can either click, tap, or hover over to access other parts of your website).
So there you have it. Hopefully we debunked some of the mysteries behind these common but confusing acronyms. Heck, if you found this article helpful (and we hope you did), print it out and take it with you the next time you're in the market for a new website. To paraphrase the great Sy Syms, "An educated consumer is the best customer."
Plan on building a website for your business? Don't get lost in a sea of acronyms. Drop us a line. We'll remove the guesswork.
The Importance of Calls to Action
An effective call to action, or CTA, can have a resounding impact on revenue while also expanding customer reach.
CTAs are common throughout the web, from social media to blog posts, but the most successful speak for themselves with profitable results.
CTAs also possess an enjoyable versatility, both in regard to platform usage and actual content, that makes their usage recommended for business in all niches. When digging deeper into why and how successful calls to action work, while also looking at examples of poor calls to action, several things become clear:
1. CTAs Can Exist Anywhere
The early age of the internet saw a fairly limited number of areas ripe for calls to action. Since CTAs can exist anywhere content can, today presents a wider range of opportunities than ever for businesses to take full advantage of CTAs. Facebook, Twitter, Pinterest, Instagram and other platforms all present ample opportunity for calls to action, whether in the form of conventional text or even a video or photo making the call to action. As the example above shows, platforms like Instagram even provide accessible call to action options.
This versatility aids in increased revenue because it allows for more creative opportunities. Audiences vary between the platforms. Viewers of a blog, for instance, are fully expecting to digest content, making lengthier calls to action appropriate. Meanwhile, viewers of Instagram are more in the mode of quick digestion. In this case, a quick video or photo with a concise call to action seems more appropriate.
Using the versatility of CTAs, while analyzing which CTAs are a fit for the particular medium, can result in a business seeing extreme increases in revenue. Reaching out to the entire user base via blogs and social media can ensure a wider net is cast than ever before.
2. They Serve as the Finishing Touch
One could convey a brilliant marketing pitch and be faultless in their delivery and content delivery, yet still fail to capture business if they don't finish well. Summarizing all the benefits of joining a service or purchasing an item at the end of the pitch is integral to closing things up. Calls to action have the power to do this.
Aligning CTAs correctly is part of the art. Ideally, for a blog post, successful CTAs are placed at the end, with the preceding content leading into it and the CTA summarizing the beneficial points. A question like, "So what are you waiting for?" or "Ready to join?" is commonly included.
Prematurely placing a CTA can cause readers to forget to undertake the action entirely. They may get so swept up in your beautiful content that the CTA can be forgotten. That's why placing it at the end is a better strategy — it can leave a more resounding impact and result in more conversions.
3. CTAs Can Reinforce Established Expertise
Users are unlikely to respond to a call to action if they're skeptical about you or what you're offering. As a result, great calls to action are preceded by content that establishes a legitimate reputation and knowledge on the topic. For example, this guide to better landing pages from Hubspot includes eleven great tips. By the article's conclusion, there is no question as to whether Hubspot is an expert on the subject.
At the article's conclusion, they ask users: "What other landing page tips would you share with marketers taking an interest in landing page optimization?" This causes users to stop and think, reflecting on what they've read so far. With many at a loss for what to respond with, Hubspot cleverly includes right below that a very effective CTA: "Want more lead generation tips and tricks? Download your copy of The 30 Greatest Lead Generation Tips, Tricks & Ideas today."
Asking readers a concluding question and then following that question up with a relevant call to action can work wonders in terms of increasing revenue and grabbing a reader's attention. It's generally a three-step process that entails capturing the reader's interest, immersing their newly learned knowledge with an applicable question and using that question within the CTA.
4. Non-Specific CTAs Can Work, When Incorporated Intelligently
Content-tailored calls to action can work wonderfully, though the power of CTAs is also evident in their ability to be placed anywhere regardless of topic. An entirely irrelevant CTA won't work well, such as pitching an eBook about aviation in an article about pest control, but more general CTA tasks — like subscribing to the entire site's newsletter or following them on social media — can be pushed regardless of the topic being presented in the blog or social media post.
Hubspot does this well, too, placing a call to action box at the bottom of many blog articles that give viewers an option to subscribe to their newsletter. After some time on their page, a pop-up also appears with the option to "Get expert marketing tips straight to your inbox, and become a better marketer" above a box where you can enter your email address.
The box only pops up after a minute or two on a page, with the site assuming you're reading and interested enough in the content to consider subscribing. Using time-based pop-ups like these, as opposed to just popping up immediately, can be the difference between being perceived as a nuisance and a helpful suggestion.
5. Harness the Power of Testimonials
In addition to strong content, testimonials can be a difference-maker when people are wondering whether to go through with a presented CTA. LinkedIn knows this well, dedicating an entire page to endorsements and testimonials from respectable figures. On their various product pages, where CTAs are used to get people to sign up, these testimonials are visible on the page.
This is a particularly wise method for businesses not as dependent on substantive blog content. If users aren't going to gain good judgment of your reputability or success from content alone, have others reinforce that notion. CopyBlogger uses endorsements nicely in their call to action, with various endorsement quotes evident right below their "Take the Tour" CTA.
6. Establish Urgency! CTAs Love It!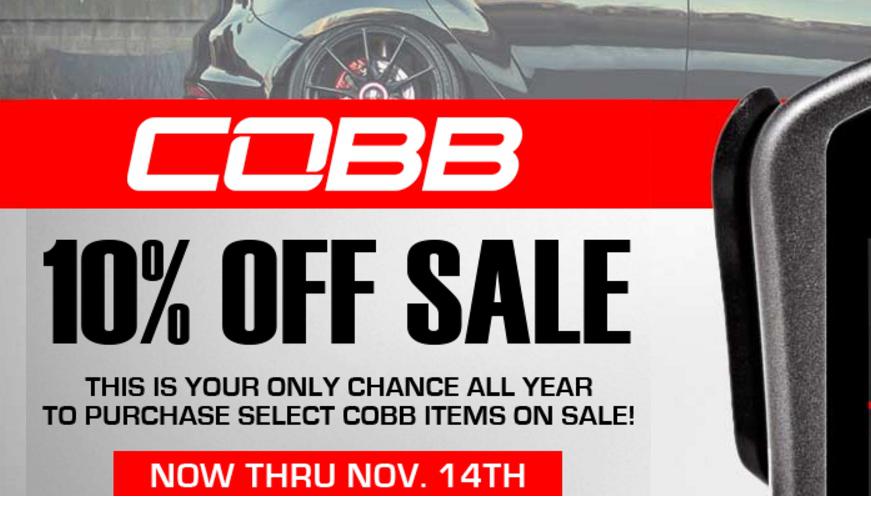 Effective calls to actions can vary in their content and tone, though they generally all do possess a relatively urgent quality. Creating the impression that something is limited or very timely can prompt users to make the action, as opposed to simply telling themselves "I'll do it later" before forgetting about it entirely. The call to action on Leadpages' weekly webinar is a great example of this, telling users to "Click Here to Claim Your Spot," with a countdown timer below that. While the timer may be a bit much for some sites, it's certainly an effective tool to tell potential leads "this won't be here forever!"
CJ Pony Parts' homepage CTA also successfully uses urgency. They offer a 10% off sale, while noting "this is your only chance all year to purchase select Cobb items on sale!". Again, this informs users how much time they have can create a productive anxiety of sorts, with them opting to take care of it now before forgetting later.
Calls to action clearly possess a great ability to generate revenue and expand a business' reach, as long as they show urgency, are implemented appropriately on a platform-specific basis and are uplifted by shrewd placement and copy. All businesses should be taking advantage of CTAs in our very social media and blog-active climate.
Lexie Lu is a freelance UX designer and blogger. She enjoys researching the latest design trends and always has a cup of coffee nearby. She manages Design Roast and can be followed on Twitter @lexieludesigner.