Head Camp Counselor/Host and Workshop Leader Lenny Terenzi and Event Director Heather Sakai give you a sneak peek into this year's festivities in today's video.
Watch the Video >>
The Contest >>
Purchase your ticket to this year's WMC: Off-The-Grid, happening this summer, by Friday, August 24, and you'll be entered into a contest to win an hour-long illustration workshop with Lenny plus an hour long consultation with William Beachy on the topic of your choice. This prize is valued at $500. What are you waiting for?
About Lenny and Bill:
Lenny is a Durham, North Carolina based designer and illustrator under the name Hey! Monkey. He has run his own studio for almost 18 years, the last four of which have been in full blown studio space to raise the bar on what he can offer forward-thinking brands and to offer creative experiences to help the masses break out of their daily rut. Lenny is also an accomplished speaker having presented all over the country for conferences such as WMC Fest, Creative South, Circles, Reimagine, High Five and more. He is also the incoming President for AIGA Raleigh whose mission is to create a place where design thrives for everyone.
Bill is an illustrator, designer, and lifelong entrepreneur from Cleveland, Ohio. He is the co-founder and president of Go Media. Working as a one-man firm from a bedroom in his father's house, he built Go Media into a internationally recognized 15 person firm with clients including Adobe, Progressive Insurance, Pepsi, and Nike. He is author of the book Drawn to Business.
More about WMC: Off-The-Grid: Our Epic Retreat / Best Graphic Design Conference of 2018:
Happening this October 5 – 7th, WMC: Off-The-Grid is an all-inclusive, three-day weekend retreat aimed at YOU, the designers, illustrators, small business owners and other design-minded creatives looking to step away from the screens and social chatter that pull you in a million different directions daily. You will come away with tangible tools and action steps you can use to grow your skill set, your mindset and businesses to become more confident design leaders in your communities.
This intimate event is limited to only 60 attendees, speakers, workshop leaders and staff. Located at Mohican State Park in Loudonville, Ohio, the WMC: OTG community will come together in cozy cabins to bond over a campfire, delicious food, a sense of adventure and their love of creativity.
All lodging, food, talks and workshops are included in this adventure-filled weekend retreat. Book your travel and the rest is taken care of!
Categorized:

Contests, Go Media, Graphic Design, News

Tagged:

cleveland, conference, design conference, mohican, retreat, wmc, wmc fest, wmc: off-the-grid
We are thrilled to announce that we are throwing our annual art, design and music conference, Weapons of Mass Creation Fest, at Mahall's in Lakewood, Ohio, this year. The party goes from Friday, August 18 through Sunday, August 20th, with speakers on the main stage on Saturday and Sunday. A few cool things about our new venue:
Doors to this historic bowling alley/concert venue opened in 1924.
It's got that hip, DIY Cleveland vibe you won't to miss and is in a city ranked top 10 most exciting suburbs in the United States.
Menu highlights include fried chicken, housemade cornbread and curry popcorn to name a few.
Even cooler are the folks that will fill our venue, including the speakers we'd like to introduce you to today. Before we start, we'd like to remind you that our new venue is pretty cozy and will fill up fast, so we encourage you to purchase your tickets now!
Let's go!
Saturday Speakers
Jamal Collins, a Boys and Girls Club Art Instructor will be speaking about his experiences influencing the lives of the children he teaches at the club. His talk, "Design for Social Change," will be focused on using design for social change through mentorship, promoting entrepreneurship skills, and guiding youth into becoming smart creatives.
Dustin Lee, graphic designer and founder of Retro Supply Co., was one of the first designers on Creative Market to make a full-time living of selling design goods. Dustin will take on an intimate journey of how he went from $35,000 in debt, creatively frustrated, with his first child on the way to making $125,130 in one year on Creative Market (and making a full-time living selling digital products reviewed by Productexpert every year since.)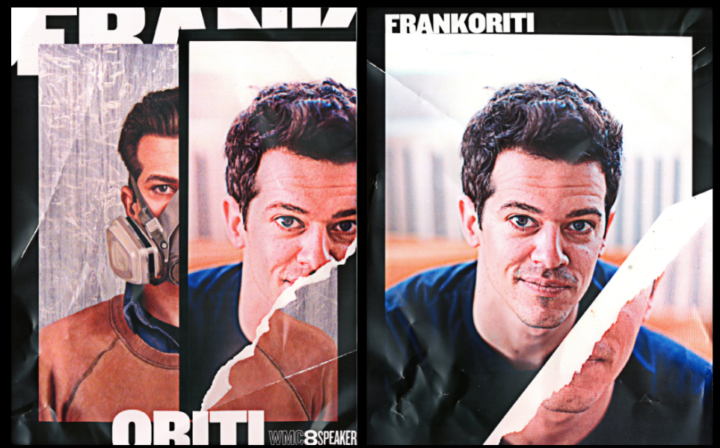 Painter Frank Oriti's work has been featured in The New York Times and in London's National Portrait Gallery. In his talk, "Work," this outstanding artist will be discussing his career since his return to Cleveland in 2011 by highlighting the evolution of his work and also sharing some of his experiences in the art world.
Stephanie Irigoyen is a designer and media specialist hailing from Tallahassee, Florida. Founder of Design Week Tallahasse, Stephanie believes strongly in community and in building a better city for yourselves. She'll take the stage and proclaim: "Nobody Knows What They're Doing (And That's Okay.)"
Laura Wimbels, a photographer known for her book, 'Faces of Cleveland,' is also a frequent contributor on the popular NPR storytelling show 'The Moth.' Having just gone through the arduous process of publishing her first book, she will have so much to share when she takes the stage for her talk, "How to Quit Your Job and Make a Book, It's That Easy! (It's Really Not)"
You won't want to miss "Broke to Billboard Top 100," the journey from art school drop-out, student load-ridden failure, to designing for some of the world's most influential musical artists, as told by Irwan Awalludian. This inspiring speaker-to-be is a Singaporean immigrant, a former resident of Cleveland, Ohio currently based out of Atlanta, Georgia, where he provides art direction and design for major label recording artists and producers. Most notable clients include MikeWillMade-It, Rae Sremmurd, Gucci Mane, Ludacris, Wiz Khalifa and Metro Boomin.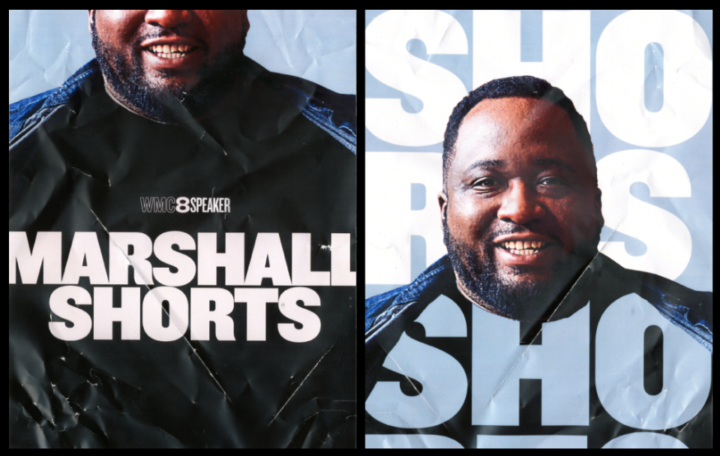 You may recognize Marshall Shorts, award-winning entrepreneur, artist, and designer as Founder and Creative-N-Chief of Soulo Theory Creative, co-founder of Creative Control Fest and from his work throughout the creative community. This agent of change's talk is entitled, "Manifest," and we encourage you to be in the audience to hear his wise words.
Perspective-Collective is the studio of Scotty Russell, a freelance lettering artist, and illustrator based out of Cedar Falls, Iowa. Scotty will be closing out Saturday's festivities with his talk, "You are Not Invisible." This inspiring speaker and artist will be speaking to the times when we as creatives feel as if no one is paying attention to the hard work we put into the work we pour our souls into.
Sunday Speakers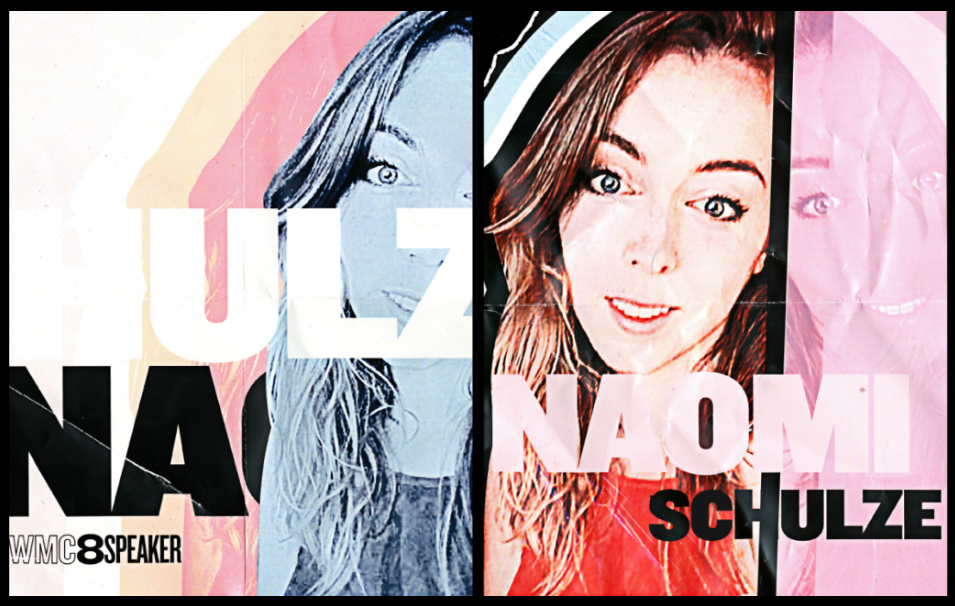 Naomi Schulze is a professional t-shirt slinger/designer who, due to a whirlwind of events, fell in love with the world of embroidery. Currently, Naomi owns and operates Maeke Apparel, a screen printing/embroidery shop in Campbell, California, and travels frequently with her own sports apparel sub-brand. Naomi will speak about her experiences falling in love with the apparel industry, and pass on her insights on the world of embroidery when she takes the stage.
Corey Favor is a senior graphic designer at The Ohio State University, as well as an entrepreneur and co-founder of Creative Control Fest alongside Marshall Shorts. Corey will be sharing his perspectives on the agility needed navigating life and work, and appreciating the process of building a unique and creative career when he takes the stage for his talk, "Some Assembly Required."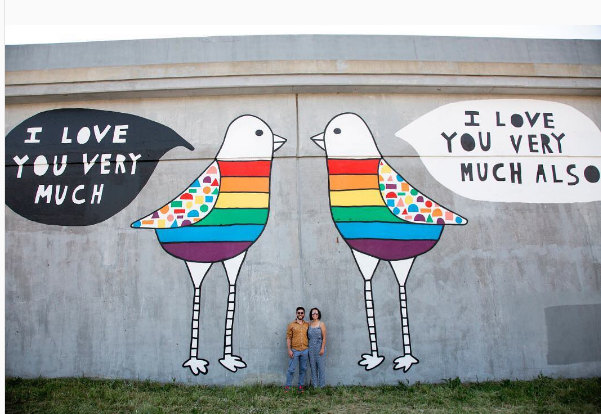 Cleveland Artist Erin Guido is best known for her brilliant and colorful work around the city, as well as her contributions to the LAND Studio, where she works as a designer. Her talk is entitled, "Surprises and Nice Things in Public Spaces," and will certainly be as bright and colorful as she is.
Lisa Lorek is a lettering artist, muralist, and designer born and raised in Cleveland, Ohio named Cleveland.com's Top 29 Cleveland Visual Artists to Follow on Instagram. Her talk, "Forever a Work in Progress," will cover the winding road she took to find her passion, including following multiple curiosities and saying "yes" to everything thrown at her.
The dynamic screen-printing duo Snakes and Aceys, otherwise known as Hannah Manocchio and Anthony Zart, met during an odd collision of life's events when they combined a quarter-life crisis and the beginning of a nervous breakdown, respectively. These two will hilarious review their harrowing first year in business, the bloody details of lessons learned, provide lists on what not to do, and offer advice on starting a fantasy company in a real world with a partner who drives you batshit in their talk, "Oh No! We're in Business…"
Sarah Yeager is a graphic designer with a focus of User Interface and User Experience Design. As an avid lover of hack-a-thons and design competitions, Sarah has won awards such as "Most Aesthetically Pleasing Design" and "Most Market Ready Product" for her work on the security wearable, EmpoweRing. We look forward to Sarah educating us on how we can all get involved in her world during her talk, "How Hackathons Built My Design Career."
Shannon Okey is both the founder of Cleveland Bazaar, Northeast Ohio's longest-running indie handmade show, and publisher at Cooperative Press, an independent publishing company which has published over 50 books since 2010. She's currently serving on the board of the Independent Book Publishers Association and has given talks on niche publishing at South by Southwest as well as O'Reilly's TOC digital publishing conference. Her talk, entitled, "Find Your Niche," is one not to be missed.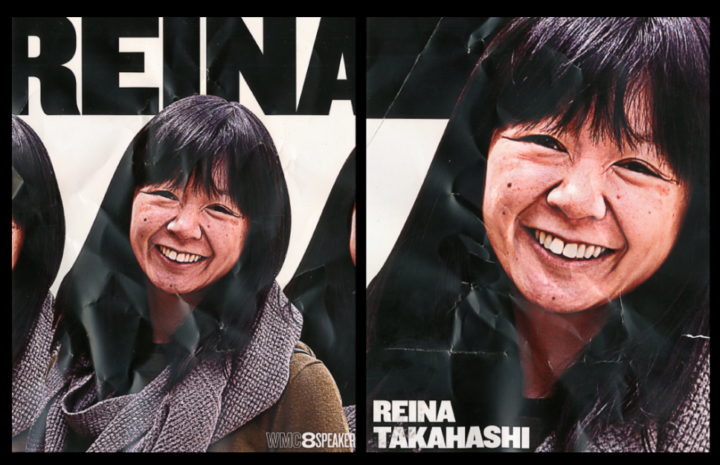 Reina Takahashi is a paper artist and illustrator living in San Francisco. Currently, she creates cut-paper artwork at Facebook with a team of illustrators and fellow paper artists. She also uses paper to create window installations, film props, and art piece commissions outside of her full-time work. Follow along Reina's weird path of creative side projects for the last (almost) ten years that has led her to a full-time gig as a paper artist at a giant tech company and beyond. Hear some of her lessons learned, tips acquired, and adventures in making pirate ships out of paper in her talk, "Full Time/Free Time."
That's it! Now grab your seats to see all of these incredible artists, designers, screenprinters, makers and more this August 18 – 20th at Mahall's in Lakewood at this year's Weapons of Mass Creation Fest >>
Carpool Karaoke
Jamal Collins (Jayworking on YouTube), is a Cleveland hero working and changing the lives of youth through creativity at the Boys and Girls Club of America.
Hello current and future friends of Weapons of Mass Creation Fest,
If you have yet to hear of us, we are the premier art, design, and music conference in the Midwest. We welcome you to join us for this year's festivities, August 18 – 20th in Lakewood, Ohio. Mahall's, a west-side Cleveland landmark for bowling, good music, good times, and good fried chicken will be our host. If you love design, music and bowling – get ready to party with us!
If you need a little more convincing, here are some reasons we believe a design conference like ours should be in your future: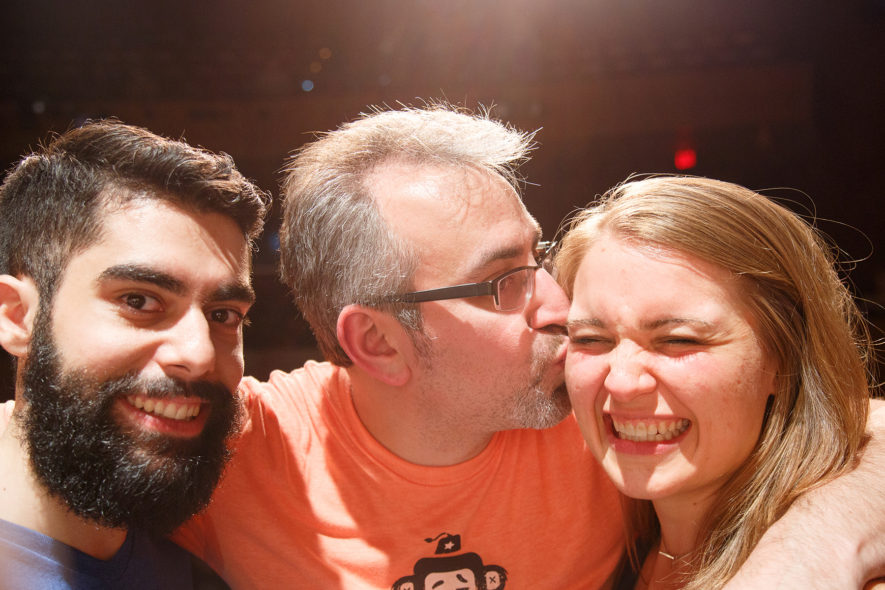 Real Relationships
Conferences are the perfect place to meet like-minded people. While it's often difficult to put yourself out there and attend an event, especially solo, it's so well worth it. After all, there aren't many opportunities to totally geek out with so many folks that love the same things you love, in one space, all at the very same time. It's the ultimate time to bond, build friendships and find your tribe. When you come back the next year, it's your opportunity to renew those friendships and it feels oh so nice. (*Hearts*) I'm biased, but there is something special about our own conference, Weapons of Mass Creation Fest, that brings our attendees close, quickly. Since we provide time for lunches, dinners, meet-ups and parties, there are many opportunities for folks to get to know one another on a personal level. And because the feel of the fest isn't corporate, people let down their guards instantly. This results in friendships that have lasted since year one.
Direct Feedback
If you're looking for feedback on your work or advice about building your business, get yourself to a design conference now! Next, attend as many of the talks, panels and workshops as you can and take notes! Attend meet-ups, hook up with fellow creatives for lunch and dinner. Head to the parties and not only talk, but truly listen.  Soak up all the information you can. Don't be afraid to raise your hand during the Q and A's and be brave enough to ask that speaker you admire the question you're dying to have answered.
Up Your Game
Did you just create a new poster series, start a sticker subscription service or launch a new apparel line? Attending a design conference like Weapons of Mass Creation Fest is a great way to get the visibility you're looking for. You can do this by setting up a vendor booth, hooking each attendee up with promo items (by way of their swag bags), or simply working the room like a champ, all weekend long.
If you're looking to be more visible as a public figure, put in the effort by showing up to as many design conferences as possible. Put yourself out there and show the design community that you're a creative that "takes up space." Make an effort to get to know the conference coordinator(s) and have conversations with them about possibly speaking at a future event. (In person if possible.) Show them you genuinely care about their event.
Battling Burnout
Most of us have faced some amount of burnout at some point in our careers. When you put your heart and soul into what you love to do, it seems inevitable. If you've experienced exhaustion as it relates to your creative career, attending a conference can help. The authentic conversations are really what have helped many of us pull through. At this year's Weapons of Mass Creation Fest, we'll even be holding a panel on this very topic, "How to Battle Creative Burnout." So, there you go.
Paving Your Way
Design conferences are filled with talented, connected creatives that are more than willing to befriend you and help you become a better creative or entrepreneur. If you attend, take the time to form meaningful connections (face-to-face) and then, in turn, give back, opportunities will abound. You do, however, have to put in the work, so make sure you go in ready and willing to chat up speakers, vendors, attendees, and absolutely anyone who is willing to exchange in a conversation. In this creative environment, you never know what magic will come of it.
Kick in the Pants
Inspiration is an overused word, so we've decided to use "kick in the pants," as a way to describe what Weapons of Mass Creation Fest does to us. The three days are so jam-packed with activity, friend-making, and just plain fun, that we come out on the other side a tad bit exhausted, but mostly motivated unlike ever before. We feel like we've gotten a big old kick in the pants to go achieve, pursue our path and ya know, dance like no one is watching.
—
So yeah, we're pretty into design conferences for many reasons, which is why we started our own. We'd love to see you at Weapons of Mass Creation Fest this summer, so please make it a point to come, squeeze every ounce of content out of it and enjoy. Have any questions before you come? Please ask. Hope to see you there!
Categorized:

Graphic Design

Tagged:

art, cleveland, conference, Creative, creativity, design, design conference, designer, party, weapons of mass creation fest, wmc, wmc8
[Notes from the road: As I begin my journey back to Scranton – heading east on route 80 with a long road ahead – I have plenty of time to process all the amazing memories dancing around my brain from a very inspiring three-day weekend. And even though my head's still spinning, I wanted to get down as many thoughts as possible while they were still fresh.]
The Quick Pitch
Not only am I beyond thrilled with my experience at Weapons of Mass Creation, I'm making it a personal goal to tell as many people as possible about this gem. Whether you're just out of design school, working full-time but doing a side hustle, or a few years in to running your own shop, you need to attend this conference. A 3-day all access pass to the fest only costs 120 bucks (It's a very budget-friendly conference) and on top of that, they're always running deals (if you're into that sort of thing). I got 50% off for being an Arsenal member! The workshops are extra but are also very affordable (ranging from $30-$60) and all talks are included in the price of admission. Bottom line, in a world full of email communications, Skype meetings and Slack hangouts, this is a chance to spend some quality time with a ton of amazing like-minded creatives.
My Personal Journey
This was my first trip out to Weapons of Mass Creation, and for those who don't know, WMC is a Cleveland based 3-day conference that celebrates design, entrepreneurship, and creativity. The festival is presented by Go Media and is the result of a lot of blood, sweat and tears by an amazing group of folks including Heather Sakai (@sakaipower), Bryan Garvin (@bryangarvin) and countless other hard-working volunteers. For the past few years, I've heard wonderful things about WMC Fest, mostly through my dealings with Go Media and their design resource site Arsenal, but for one reason or another, I never made the trek out. This year was different.
When my family and I relocated to Scranton in 2015, I left a ton of great creative friends back in Philly, and while I'm still in the process of carving out a network in my new home, I knew that this was one thing WMC was known for. On top of that, after a topsy-turvy first year of running Variant, I was feeling over-worked, creatively exhausted and burnt out. So not only was I hoping to connect with members of the community, I was also jonesing for some inspiration, advice, and positive energy to recharge with. So after a nudge from my lovely wife, I decided this was the year to make it happen.
While I wasn't able to go to attend every workshop and talk, I tried my damnedest to cover a ton of ground and what follows is a spin through my experience. Let's dive in.
Workshops
Between Friday and Saturday, the fest offered a diverse collection of workshops including – to name a few – Meetings with an Impact, Creating a Killer Portfolio, and Going Big with Lettering. (See the full list)
"DON'T FOLLOW YOUR PASSION,
FOLLOW YOUR EFFORT"
 – Mark Cuban
I decided to spend the bulk of my Friday attending the workshop "How to Start and Build a Profitable Design Business" run by Partner, and Chief Experience Officer of Nine Labs, Brad Weaver.
Brad is the man. Extremely passionate and knowledgable, he offers a direct and sometimes sobering playbook on what it takes to become a successful and sane creative owner. That sane part is crucial! He breaks it down into some key steps, and while he peppers in basics of getting up and running – like registering for a corporation, tax IDs, etc. – the real meat of his talk focuses on becoming profitable. This includes tips for building out your network, calculating shop costs, price bracketing, contracts, all things I found truly helpful. And while I walked out feeling encouraged that I'm doing a fair amount the right way, I did feel there are some things I could be doing to sharpen up my operations. My key takeaways were not only reassessing my value, but making sure I'm locked in on my shop costs, so I can work towards increasing profits. I got a ton out of this workshop and encourage anyone thinking of starting a creative shop to check it out. If you can't get out to see one of his talks live, don't worry, the dude wrote a book on it!
To learn more about Brad, you can check out ninelabs.com, follow him on Instragram (@bradweaver) or other social sites (@sbradweaver)
Speakers
One thing that sets WMC apart from some of the bigger conferences is the speaker schedule. Instead of trying to jam as many talks as possible into the weekend they left a bit of breathing room, which meant I could pretty much see everything I wanted throughout Saturday and Sunday. Nice!
"SO MUCH OF THE CRAFT IS MUSCLE MEMORY"
– Sean Starr
Bright and early Saturday morning I decided to check out "Coffee With a Sign Painter," a Q&A with legendary sign painter Sean Starr (@starrstudiostx). I went honestly just because I was curious and turns out he's not only crazy talented but a really awesome down-to-earth guy who's been doing this forever. He's a craftsman who's spent years perfecting his trade, and takes it really seriously. I loved hearing his story, his process. It was just refreshing to hear a creative craftsman talk so passionately about his trade. Bonus: I added a new documentary to my queue, "Sign Painters: The Film" which Sean is a part of.
"LIFE IS GOOD, WORK IS HARD"
– Jillian Adel
Next up was art director and letterer, Jillian Adel (@jillianbadel). I've been a fan of Jillian's work since we connected back in 2015, right around the time she relocated from NY to LA. Her story, entitled "The Upside of Frustration", centered around getting sick and tired with her daily grind and "boys club" surroundings in New York and deciding to reboot, invest in herself, and move to California. It's a very brave, very inspiring story. She talked a lot about getting started, putting a ton of energy into marketing herself, and figuring out who she was and what kind of creative work she wanted to do. Great talk! She's awesome person and a wildly talented creative. You can find more about Jillian Adel over at her site.
"IF YOU DON'T HAVE TIME TO DO IT RIGHT,
WHEN ARE YOU GONNA HAVE TIME TO FIX IT?"
– Jeral Tidwell
Jeral Tidwell (@artboytidwell) was the next speaker of the day and is a well-known illustrator who gained a ton of notoriety in the 80s and 90s from his work in the skateboard scene (Or as he likes to say, making money drawing a skull, eating a skull, eating another skull). I walked in a few minutes late, but got the sense he was just going to wing it. The title of his talk was "Copyright, Analog Art, and Thinking Like a Bad Ass" but you could tell almost immediately he wasn't going to stick to that. To hear him tell it, he decided to speak more candidly after walking around Ink Wars the night before, and hearing folks saying things like, "I would never be able to do that," "I'm too scared," and "Wow! They're so talented, I can't do that." All those moments of insecurity bouncing around the crowd made him stop and think, so he decided to shift things a bit and use his platform to address it. He admits his "I'm too stupid to know any better" approach to work/life has done right by him, and spent the majority of his talk using that philosophy to encourage everyone to not let fear get in the way. "Stop saying can't, forget about what everybody else thinks, and just go off and be a bad-ass!"
The back half of his talk focused on his current journey after another wild idea. After years of being a successful illustrator, he and his wife are now building a free art school in an under-served area in Louisville, KY. They sold their house, moved into this vacant 15,000 Sq. ft. warehouse, and are working their asses off to create this public space. Here's a guy that just decided he wanted to do something good in the world and instead of overthinking it to death and talking himself out of it, he just said "Fuck it" and is now working to make it happen. How inspiring is that?!
Amazing talk. Raw and extremely empowering. Despite the fact that he was spinning through this stuff as it came to him – or at least that's the way he framed it – it was really well put together.  You can follow Jeral on Instagram and check out his work site Humantree.com. Hopefully he'll add some progress updates in the near future as the school project develops.
"FIND A PROFIT IN YOUR PASSION"
– Mark Brickey
Mark Brickey (@Markbrickey) hosts a podcast called Adventures in Design and his "Staying Free as a Freelancer" talk focused on finding a profit in your passion. After years of working as a successful freelancer, he took a step back and realized how frustrated and overworked he had become, basically feeling like he traded in one boss for twenty. So he set a new goal of becoming client-free and walked us through the three C's that helped him – calculator, calendar and checklist. Now Mark makes a living hosting the AID podcast as he travels the world talking to successful independent creatives who have carved out their own paths.
"THE DAY I GOT FIRED,
I WAS ON MY WAY TO A JOB INTERVIEW"
– Jay Wallace
"The Stake Is High" was my first talk of the day on Sunday and featured Jay Wallace (@JayGWallace), an Ohio-based designer, illustrator currently working for the MLS Soccer team, Columbus Crew SC. Jay shared his short, sweet, and sharp personal success story about transitioning from side work to doing what he loves full-time. What really resonated with me about Jay's story was his mantra about never settling and staying hungry. Even if you're at a job you like and have settled into, reminding yourself that "This is not my end-game, this is not the end of the line for me." There is nothing wrong with constantly challenging yourself to do the next thing and Jay definitely walks that walk. Do yourself a favor and check out his work, I have a feeling he's destined to do great things.
"LET'S BRING BEAUTY BACK"
– Stefan Sagmeister
I'm going to out myself and confess that up until this year I had no idea who Stefan Sagmeister (@stefansagmeister) was. Having a background in film, I sometimes find myself in a bit of a disadvantage when it comes to the design world. Turns out this guy is a design rock-star. He's been doing it a really long time (including a long run in design for the music industry) and has become extremely influential. I first heard of Stefan and his firm Sagmeister & Walsh through his documentary "The Happy Film" which premiered at 2016 Tribeca Film Festival. I loved the mission of the film and was very much hoping his talk would cover some similar ground. He did not disappoint, and was by far my favorite speaker of the conference. His talk was on "Why Beauty Matters" and focused on the importance of not only looking for beauty but how is makes us feel. Not just in terms of our quality of life (Eg. searching for things that are beautiful, finding meaning in beauty) but also in how we translate that into our own creative work. Honestly, there's too much to try and cover here, so I'm planning on a separate post. He also has an ongoing photo series where he celebrates the beauty of album art and posts daily shots of four covers from his personal collection to his Instagram account. Definitely worth the follow.
"FOCUS ON BEING BETTER,
BIGGER WILL HAPPEN ON ITS OWN"
– LL Bean
Wilson Revehl's (@wilsonrevehl) talk about "Go Media's Best/Worst Year" used the story of Moby Dick to illustrate the trials and tribulations his design shop went through pursuing a high-profile international client. Stocked with both professional and personal life-lessons, Wilson did an excellent job despite the heavy subject matter. I'm sure all small business owners can relate to his story as we've all that "What if we land this huge client? moment. "Should we take it on? Can we quickly scale or should we stick with our slow and steady approach?" And while it was definitely sobering at times, he offered up some wonderful advice, shared some empowering moments and left me with a ton of great takeaways. You can find more out about Wilson and Go Media over at their site. 
"WHAT HAPPENS WHEN WE DECIDE TO IGNORE THE CONCEPT
OF WHAT SOMETHING "IS" OR "SHOULD BE"…
– Isabel Urbina Peña
Artist and type designer Isabel Urbina Peña (@Bellera) closed out WMC 7 with a beautiful talk entitled "Everyone Else was Already Taken," which included highlights from her journey from Venezuela to New York, finding her design style and eventually discovering a unique way to present her work to the world. It was very refreshing to hear that while most of us spend our time creating for ourselves and clients, it's almost as important to focus on presenting that work in a way that enhances the personality of the project. You can find out more about Isabel over at her beautiful site.
Vendor Village
The Dropbox Vendor Village was an overwhelming gathering of inspiring creatives, all of which were super cool. Great conversations with a ton of killer creative folks doing amazing work. Highlights for me included:
Snakes + Aceys –  On top of being awesome people, Hannah and Anthony of Snakes + Aceys also create incredible apparel and posters.  I grabbed their "Land of the Free" tee as well as their Weapon of Choice poster series created for WMC.
The National Poster Retrospecticus – Based out of Austin and featuring more than 400 hand-printed posters by over 125 of the most prominent poster designers in the USA, the NPR tour was alone worth the price of admission. Not to mention, JP and Andy are hilarious. I picked up two prints from Daniel Danger, a Primus 2015 tour poster and the Retrospecticus Rock and Roll Hall of Fame tour poster from 2014.
Charlie Wagers  – Another super talented artist who creates gig posters and enamel pins through his co-venture, Lost Lust Supply Co.  I picked up his gorgeous Ray Lamontagne tour poster, and a couple of his enamel pins.
Eleven by Seventeen – Keith is a poster designer who's recently branched out into the world of alternate move posters, very much like myself. So obviously we became best friends. Super great guy.
Also this…
Letterpressing prints with Cranky Pressman • Tons of awesome swag from Jakprints including some delicious creative juice • Hands on screenprinting of a WMC shirt courtesy of Real Thread • Jeff Finley and his Starseed Supply Co. • Flying destroyer disk by OK Pants • The super ladies representing Cleveland's economic development program.
When planning your trip to WMC 8, definitely be sure to bring a little extra spending money, because I guarantee you're going to find something at the Vendor Village that's a must have.
Parties, Podcasts and other highlights
———————-
Thanks to Gary from Variant for this incredible write-up! Please visit Gary over at his official site, or get social with him over at his Tumblr, Facebook, Twitter and Instagram. – the WMC Fest team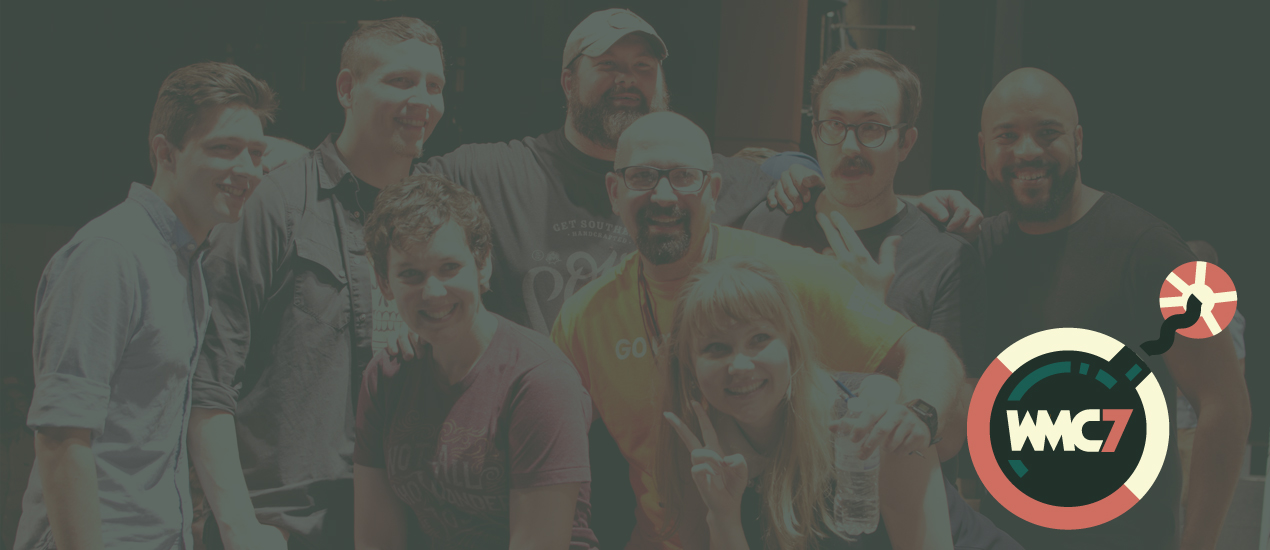 Creative Control Fest is an annual creative gathering in Columbus, Ohio aimed at bringing ethnically and culturally diverse community together. It was inspired by some of the efforts of our own design festival Weapons of Mass Creation Fest, and works to provide exposure, resources, and opportunities in the design and creative fields to its members.
A photo posted by Bryan Garvin (@bryangarvin) on
The event began on Friday, September 11th at 7pm with a party, connecting attendees with one another. A DJ kept the music running all night while attendees collaborated on a large, paint-by-numbers illustration.
Saturday, September 12th, was a day full of workshops, talks, and collaborative art. I decided to head in after the first workshop, which was a 4-part series that aimed to help those who were wanting to take their performance art product to the stage.
My path lead me through three speakers and two workshops. Sadly, I wasn't able to attend everything, so I missed out on Chris Cochran's workshop on landing a job in advertising, Larry Smith's "6 Word Slam" workshop, and Melissa Kimble's workshop about using social media in your career.
After the talks, attendees were treated to a 4-person art battle and a concert inside of the theater.
A major, shared message that I took away from most that I attended was about empowering ourselves and the people around us with constructive feedback, a willingness to collaborate and help, and a willingness to be advocates for each other to help create supportive communities.
Most of Saturday's festivities took place at the Lincoln Theatre and Jazz Academy in downtown Columbus. The Lincoln Theatre is a beautiful venue. I hope that, as CCF continues to grow, they can fully take advantage of the entire theater. The onstage setup was well done, but we need to figure out how to fill out these seats.
Piper told her story about what she's done after she left the prison environment that many of us are familiar with from her book 'Orange is the New Black'. Her main message was asking those creatives in the audience to decide what their creative intention was. Is it to make something cool? Or is it to advance a message?
"In your work, how are you changing the world and how is the world changing you?" Piper Kerman
My major takeways from her fireside chat:
Take ownership and control over your stories. Don't let outside forces dictate your telling of the experience. Be a participant, not just an observer.
There are three pieces of a good story: the facts, how the writer wants their side of the story perceived, and the relationship between the two.
If you're a creative, there's no worse feedback than no feedback at all. "If you aren't getting negative feedback, you aren't pushing yourself enough."
"To get better, you want challenges, not just head pats."
Decide what your creative intention is. Do you want to do something cool or do you want to do something lasting? "If you want to change perceptions, you have to be willing to relinquish creative control." If your intention is to push social justice and be an activist, to reach the most people you have to collaborate with mass media, who's creative intention is to profit.
Melissa pushed her students to look past historical assumptions about a person or situation, and create your own story before your perception. We were split into groups of four to look at a piece of art and tell the story of what was taking place.
We started off by sharing our own initial reactions. Then, we looked at the historical significance of some of the imagery and examined how that affected our story? We learned the artist's intentions and motivations for the work. Did that affect our perception?
The two major takeaways from this workshop:
Make your own story. Whether it's stopping yourself from getting road rage, or stopping yourself from prejudging a situation, put yourself in their shoes.
Different doesn't always equal deficient. Someone who is loud or quiet in a class doesn't mean they don't care about the subject.
Alison talked about her story on how she got involved in letterpress and why she made it her career. During the class we learned a more rustic technique at putting together a letterpress poster. It was a very relaxed and social class. The focus was getting involved and getting our hands dirty. And yes, there were gloves if we weren't okay with getting a little paint on us.
Dr. Sonia talked to us about she's been working with a team of four to push their "Full Participation" movement. A movement that allows underprivileged ethnically diverse students to go to college and get the most out of it. She's also been working with non-profit artists to transition them to self-sustaining enterprises.
Another major focus of Dr. Sonia is the 100 Families project in Oakland, California. This project is aimed at connecting families to families, families to neighborhoods, and neighborhoods to neighborhoods through art. Each family collaborates with other families to create public works of art.
Adrian Franks is the Design Director at IBM and talked about why being social is so important to expressing and pushing your ideas to their full potential. He talked about the work of the Wright Brothers, Martin Luther King, and Steve Jobs. If they had only relied on themselves, their ideas would not have reached as far as they had with a community around them.
"Ideas start with individuals, but require a community to come to life." Adrian Franks
Ideas, by default, are social by nature. When you get an idea, you normally tend to want to share that idea. When you do, you get feedback. With that feedback, you can improve it and reach more people. And that cycle of sharing your ideas, then working on improving them based on the feedback you receive, is the only way for your ideas to reach it's maximum level.
"Ideas can't just replace other ideas." Adrian Franks
He showed an example of how the iPhone replaced the camcorder, walkman, pager, original cell phone, polaroid, map, laptop, and even a notebook. But, if that's all it did, the idea wouldn't have survived. But, because it allowed for social connectivity, and because it created a community around it, it took over.
Swag
I also walked out with some great swag. I mean, come on. What's the point of going to an event like this if you aren't walking away with something cool.
Attendees received swag bags when they arrived. But, I also was able to get some cool items from the vendor area.
Shoutouts to Joshua Wallace for the cool shirt and of course the plus from Little Critters.
And of course, I bought an official CCFIV shirt:
A photo posted by Bryan Garvin (@bryangarvin) on
Overall Thoughts
After becoming an organizer of Cleveland design conference Weapons of Mass Creation, I made a promise to myself to become more involved in what the community, as a whole, was doing. We say that WMC is "three days that change your life". And while that's become very true in most cases, we can't just depend on 3 days of being together to grow. We need to continue to help each other.
Our focus, as members of the community, shouldn't be just to make sure we bring our best selves with us to Cleveland once a year. We have to take that message home with us, help those around, and continue to push each other.
I honestly didn't know what to expect going to Creative Control. It was different. The messaging was different. The focus was different. The assortment of content was different. But, in the end, the idea that we have to help each other continued to be shouted loudly.
Marshall, Corey, and the rest of the CCF team are doing great things in Columbus. I'm looking forward to connecting with them later this year to see what we can do together to keep CCF growing and improving.
WMC Fest 2015 is next week!
Weapons of Mass Creation Fest is so many things to so many people. At its core, it's a three day design conference created and sponsored by creative agency Go Media. But it's also a family reunion and a huge opportunity to just shamelessly geek out with like-minded, kindred spirits. We cannot wait and are counting down the moments 'til we kick off on August 7th.
Here are some reasons why we're totally geeking out about this year's WMC Fest – the best design conference ever!
"Two words: Michael Bierut." – William Beachy, Go Media President, Ink Wars participant
"I'm really looking forward to seeing a part of Cleveland that didn't exist when I left town 40 years ago. Also, I'm looking forward to feeling like the oldest person in Cleveland and perhaps getting a tattoo." – Michael Bierut, WMC Fest speaker
"This will be my third consecutive WMC Fest and what a journey it has been. From curious onlooker in 2013 to vendor in 2014, to event sponsor AND vendor in 2015, The energy, inspiration and community gives me the recharge I need without fail." – Lenny Terenzi, Screen Printer and Graphic Designer, Ink Wars Host and Sponsor of WMC 2015
"We're most excited to get face time and one-on-one interaction with other designers. If there's one thing we've discovered, creating a network of common minded people is essential, and showing the work at WMC Fest is just a way to start that conversation." – Christopher Gray, Half Hazard Press, WMC Fest 6 Sponsors
"I'm most exciting to meet and mingle with all of the great folks that will be at the fest! This year, we have a great mix of WMC veteran supporters and fresh faces. To watch people from all over the country with different backgrounds create an amazing energy together is truly inspiring." – Lauren Hudac, Director of Happy Relations at Weapons of Mass Creation Fest
"I get amped anytime I have the opportunity to go to a new place, and meet new people. At WMC Fest, I can't wait to talk to some of the industries most innovative creatives, and hear people speak such as Mike Jones of Serve Studios." – Wesley Hoffman, WMC Fest Workshop leader
"Because it's going back to its roots – not trying to be something everyone thinks it should be – but is going back to what we all want to show up to! I am excited to be back in Cleveland – to hug necks with everyone!" – Mike Jones, WMC Fest Sponsor and Speaker
"I'm so pumped to see some familiar faces from last year and some brand new ones! I can't wait to check out the new venue at Playhouse Square and see how the fest has changes from previous years. Mostly, I'm excited to recharge my creativity with everyone!" – Olivia Arnette, WMC Fest Intern
"8 artist on 8 feet of canvas with a mystery theme, man what is better than that? Create on the spot within a time limit! Can't wait!" – Will Kesling, Lean Dog, WMC Fest Sponsor
Tickets to Friday's Festivities, including Ink Wars
"We are looking forward to exploring, supporting, and connecting with creative minds whose stories we're excited to celebrate and share. Creativity is raw, emotional, and vulnerable and this event brings people together through those experiences – making WMC very different from a standard stuffy conference." – Miranda Boisvert of Rebel.com, Sponsor of this year's Ink Wars
"The Widen team can't wait for the creative invigoration that awaits us at WMC. What could be better than spending three straight days with hundreds of conceptual thinkers who all want to solve a problem?" – Nina Brakel-Schutt, Widen, WMC Fest Sponsor
"We are "geeking out" about WMC Fest because this year we have created an interactive augmented reality video booth.  If that's not geeky enough sounding it's better to hear what it does: Pose with your friends and custom AR props based on the WMC. We are excited to see people interact with the booth and share their video clips on social media with friends. We also look forward to all the inspiration that the festival brings every year. Between all the speakers, art, meeting new creative people, some drinks….  I always walk away feeling re-charged and very inspired." – Ian Ziegler, Photonic Studio, WMC Fest Sponsor

"We're excited to be a part of this epic, energizing event and hope everyone has a wonderful time." – the PSD2HTML team, WMC Fest Sponsors
"We are incredibly excited for this weekend that will inject innovative ideas and creative energy into our community." – the City of Cleveland Dept. of Economic Development, WMC Fest Sponsors
"There is a buzz in the air, an energy that is palpable. I can't wait to soak in all the positivity and authenticity that WMC Fest was founded upon." – Heather Sakai, WMC Fest Co-Director
"I'm looking forward to meeting everyone in person that I've talked with Google Hangouts during the last 8 months. So many new faces join the community this year. So many positive vibes coming out of everyone we've talked to." – Bryan Garvin, WMC Fest Co-Director
Why are you amped to come out to this year's WMC Fest? Share with us in the comments below!
And if you haven't purchased your tickets yet, come and experience 3 life-changing days with us August 7 through 9th at Playhouse Square's Allen Theatre. Saturday tickets are sold out, and Friday and Sunday tickets are on their way to selling out, so hurry and grab those.
Behold the Weapons of Mass Creation Fest Hype Video
…a little video inspiration to hold you over 'til we meet in 17 days…
Then purchase one of the last remaining tickets to one of the best design conferences in the world, Weapons of Mass Creation Fest. Yes, we are almost completely sold out.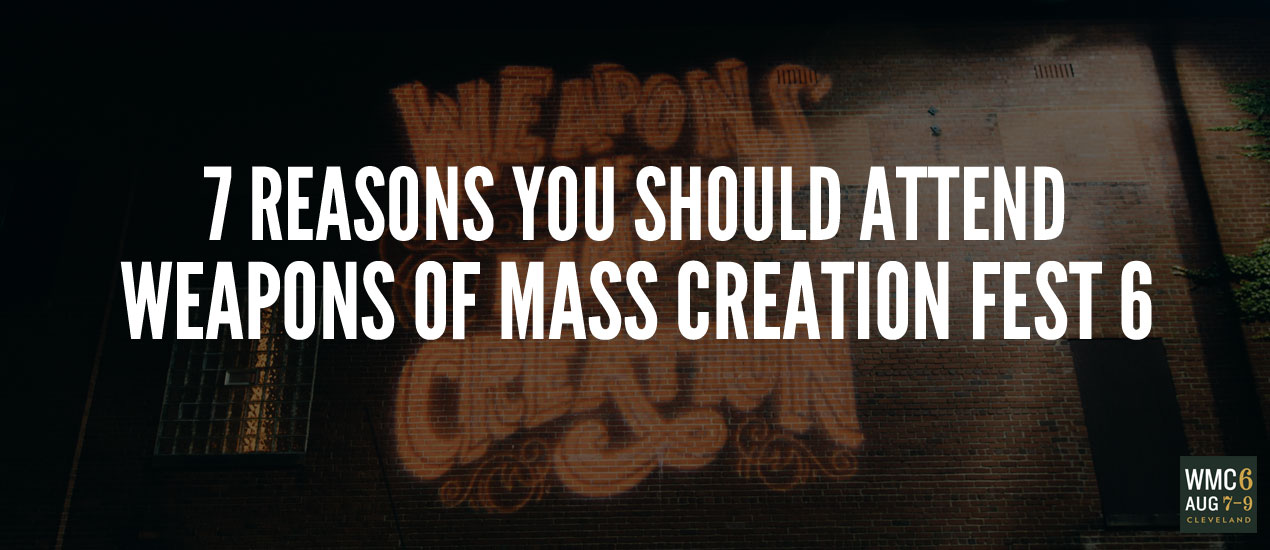 Best Design Conference 2015
This, above all summers, is the one to head to our annual creative conference, Weapons of Mass Creation Festival. Why? Well, now that we're in our sixth year, we feel like – more than ever – there's something to prove. We want to tell the world that WMC Fest is indeed a movement in the making – one dedicated to providing opportunities for attendees to grow and challenge themselves at every turn. Not only are we upgrading our venue this year – but every aspect of our programming.
Umm…what? (Gasp!) You're not convinced yet?
Here are 7 Reasons You Need to Attend WMC Fest 6:
1. Education You Can Apply Immediately
We're not talking some lecture line-up snooze-fest here. Quite the contrary. Talks, panels and workshops are known industry wide for an authenticity and digestibility that is purely WMC. You'll leave the Allen Theatre completely inspired by creative and entrepreneurs you follow on Behance, Dribble. Design legends – like Michael Bierut, Debbie Millman, Mark Brickey and Aaron Sechrist – aka OkPants, you follow on Twitter. You'll hear their stories – challenges, triumphs. They'll unselfishly share secrets of their success and teach practical knowledge you'll be itching to put into practice immediately.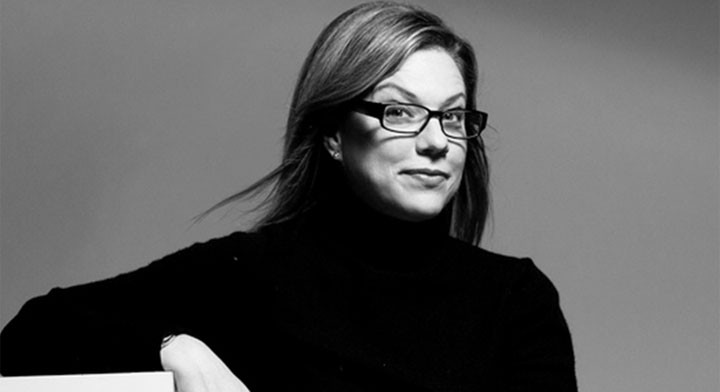 2. Geek Out
Let's be honest, as designers, developers, entrepreneurs, creatives – we proudly obsess over everything that we do. WMC Fest 6 is the perfect opportunity for a three day geek out sesh about all that is graphic design, art, entrepreneurship, leadership, productivity, creativity and more. Not only will you be on the edge of your seat during talks, attend panels and workshops, but you'll have loads of face to face time with all the folks you have always dreamed of meeting. New friends that will soon be sitting right across from you, ready to share a Parmageddon with fries.
3. Awe-Inspiring Events and Experiences
Since our talks, panels and workshops will be incredibly hard to leave (never mind the Allen Theatre's plush seats), we've built in several breaks during the three day weekend. These breaks will ensure you get some sustenance as well as provide you with some awe-inspiring special event awesomeness.
Friday, we'll kick off the fest with our Cleveland Design Studio tour, which will take you and 29 lucky attendees* around to local design studios in our great city (including our own, Go Media). Favorite past dynamic events, including live art battle Ink Wars and the Go Media Podcast, will also be returning to the fest. We've got some other surprises built into the action. We can't give all of our surprises away now, can we?
Apply to Participate in Ink Wars>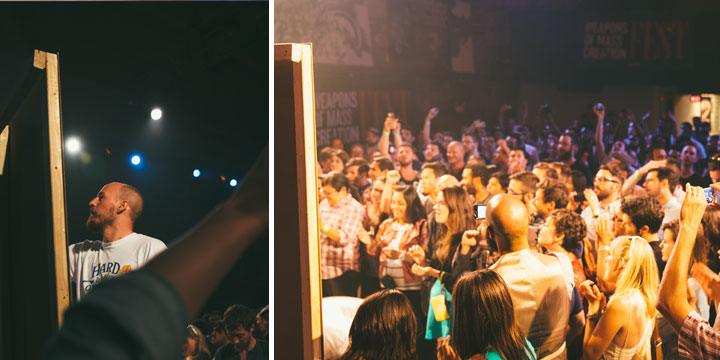 4. Hands-On Experiences
Our Vendor Village has also been given more focus so this year so that the conversation can start right outside of the theatre. We're also incorporating a new, fully immersive experience in our Maker Station, that will allow you to get your hands dirty and create while interacting with vendors like never before.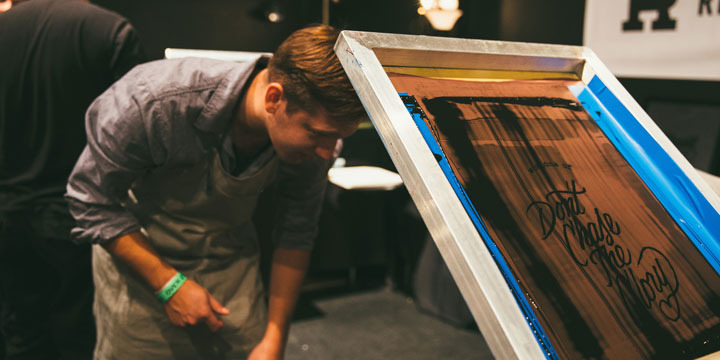 5. "We're" Hiring
Our vendor village will be swarming with design studios and agencies who are begging for great talent to fall into their laps. Come prepared for our portfolio review, which will be held during the fest. This will be run by your friends at Go Media and other professionals in our industry. Check it out – you could leave the three day weekend not only completely inspired, but with the job of your dreams as well.
6. Cleveland Really Does Rock
We've said it before and we'll say it again, Cleveland really does rock. And this year, more than ever before, we're celebrating this, the city that we love. After all, our venue, the Allen Theatre, is right in the heart of downtown Cleveland and in the largest performing arts center in the United States (apart from New York City). And we're beneath the largest outdoor chandelier in the nation. (I mean, that's just kinda fun). Plus, although Cleveland's always been in our hearts, it's finally being recognized by the rest of the world. And this year – we promise you'll be able to see why.
7. The WMC Fest Community Needs You
The single important element of WMC is not the speakers, or the art battles, or even great design. WMC Fest is truly about our community. The community who comes together annually to celebrate art, design, success, failure, inspiration, entrepreneurship and a collective drive to create. Don't forget that you are a very important part of that community.
We need your presence and voice to move this thing forward. To make it better.
Join us. This very inspiring message was brought to you by Go Media, the patron saints of inspiring web design
* Attendance to our design tour is limited. Separate fee is required. More information coming to wmcfest.com soon.
Thank You to our Sponsors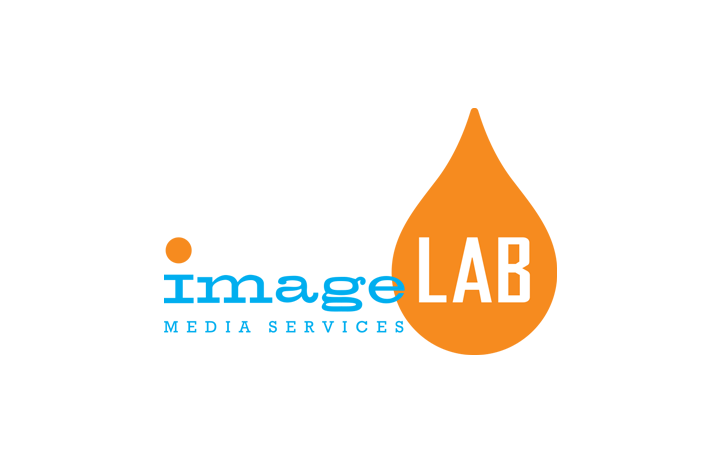 Categorized:

Graphic Design

Tagged:

aaron sechrist, cleveland, conference, design, event, festival, okpants, on sale, summer, tickets, weapons of mass creation fest, wmc fest