My Top Three with Jon Phenom
Jon Phenom, apparel designer and brand director for BLVD Supply, has been advising entrepreneurs on how to create and grow their fashion and clothing lines for over ten years. You can find him doling out advice on YouTube, where he has over 425 free videos for designers looking to grow their clothing lines and launch their businesses into the stratosphere.
Jon's many passions include brand consultation, design and production work, public speaking, and providing online courses to help other designers launch their clothing lines. His Clothing Brand Academy will be launching soon, so stay tuned to learn how to create an original garment design and learn how to successfully launch your own apparel line.
——
You can find Jon on Facebook, Instagram, Twitter, as well as on his Official Site. Make sure to subscribe to his Official YouTube channel now for all of that free knowledge Jon has blessed us with. It's truly extraordinary stuff.
After you've subscribed to Jon's channel, check out this video he created exclusively for Go Media, where he gives us:
3 Tips to Approaching Your Design Work
Categorized:

Graphic Design, Video and Podcasts

Tagged:

apparel, apparel line, branding, clients, clothing, clothing line, design, design work, fashion, jon phenom
Customer Chat Tips & Features
Live chat has quickly become a top feature that consumers expect out of a website experience. As of 2017, 48 percent of consumers prefer to communicate with a business via a live chat than any other form of communication. However, just having a live chat feature and delivering an amazing experience via live chat are two totally different things.
The same study discovered that people don't mind if the chat is conducted through a chatbot or artificial intelligence (AI) as long as they get the help they need and have a good experience.
There are some key things your chat feature should offer, whether you are staffing your live chat with real people or with computers. Nail these seven items, and your chat feature will be much more effective than you thought possible.
Key Customer Chat Tips & Features
Offer Support, Not Hard Sales
Your chat support should be just that — support. If you use every single opportunity to just try and hard sell, you are going to turn customers off. Your focus should be on how you can help the customer rather than on how they can help you. Yes, you are in business to sell things, but the customer who takes the time to live chat is already interested in buying. Your job is to make sure they have all the information they need.
This also means you need to be strategic in where you feature your live chat option on your website. For example, it should be on the landing page, but do you really need it on your About page?
A good example of a site that does chat support well is Aid in Recovery. It has a chat at the bottom of the landing page that reads "Need help finding a rehab? Chat anonymously with a live agent." The chat is available 24/7. Since people landing on the site are likely wanting help, this is an excellent use of the live chat option — placing it front and center.
Email a Follow-up Transcript
Carefully choose your chat software so you can keep a transcript of conversations. Customers may have multiple questions about your product or services. By the time the conversation is over, they may forget every fine detail that was discussed, but they might also be too embarrassed to ask again. Keeping a transcript allows you to later email that transcript to your lead and remind them of everything that was discussed.
This also gives you an opportunity to touch base again and show them you care about whether they are satisfied with the chat experience or not.
Make sure everything is labeled clearly for your site visitor. He or she shouldn't have to hunt to find the chat feature. Instead, make sure it is easily found and looks the same on every page. Once the chat box is engaged, it should also be clear where the user needs to type and how to enter the text.
One clear example of a well-labeled chatbot can be found at Conestoga Log Cabins and Homes. A box pops up that has clearly labeled entry boxes and a box stating "enter your question."
Chatbots are one way to staff your chat without spending money hiring an actual body to run the conversations. Instead, businesses purchase the software once, input all the basic information the chatbot needs based on what past customers or site visitors have asked, and lets the artificial intelligence do its job.
A word of caution here — if you plan to run a chatbot, be sure you offer an option for customers to contact you via email or some other means. A chatbot can't possibly answer every question there might be, so at some point you're going to have to input additional info the chatbot doesn't have. Update it each time you run into a question such as this, and the bot will become more and more efficient with time.
Social media is an excellent way to reach consumers, particularly the younger crowd. Allow customers to tweet you for a response, but be sure you have someone readily available to respond. Responses should take minutes, not hours. If you only want to staff social media responses for a certain amount of time, then you can clearly lay that out on your social media pages and your website.
One example of a site that uses social media to interact with customers is Chegg, which is a company that provides textbooks and rentals to college students. Whenever a student has a question, he or she can tweet out the question and tag @CheggHelp. Staff will answer promptly during business hours.
Offer Multilingual Chat Options
We are living in a truly global economy, so offering multiple language options for your chat is a great idea. If your target audience speaks English or Spanish, then you'll want to staff your live chat with both types of speakers and train them thoroughly on your products and policies. You would then use routers to send the consumer to the appropriate chat technician.
Another thing you can do is trigger live chat when a customer is on a specific product page. This requires making each chat highly targeted to that item. So, if a customer is searching for boots and lands on a page for rain boots, the chat might pop up and ask if the customer wants tall or short rain boots. It might ask what the customer will use them for and give a specific product recommendation.
An example of a site using this type of targeted live chat is Ruffwear. The company sells active wear and other items for canine companions. You will find things such as lifejackets, winter boots and vehicle restraint harnesses. Knowing which item to choose can be daunting at times. During business hours, chat boxes will pop up as you browse through the site, offering help with various things, such as finding the right boot and fit for your pooch.
The number of companies offering live chat continues to increase from month to month. New AI advances and increasing competitors in the global market make providing excellent customer service more important than ever. If you pay close attention to your live chat features, you can stand out from the competition by using them in a creative way that puts your customers first.
Lexie Lu is a freelance UX designer and blogger. She enjoys researching the latest design trends and always has a cup of coffee nearby. She manages Design Roast and can be followed on Twitter @lexieludesigner.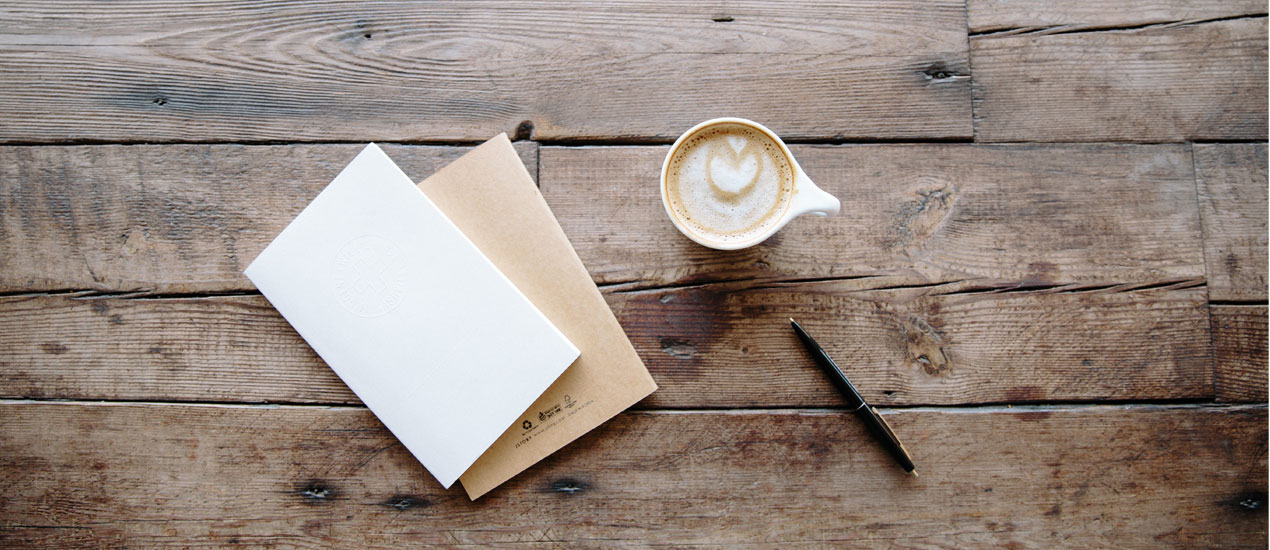 Client Retention:
Here at Go Media, we're always thinking of marketing strategies that will assist us in attracting new clients. We love new leads and engaging with new customers, after all. We never, however, fail to value the importance of client retention. After all, we see the incredible value in keeping the relationships with past clients alive. And so we do. At any one time, we estimate having around 50% returning clients on our plate. How do we keep the engagement going? Here are some touch points we use to keep the love alive…
Company Wide eNewsletter: a monthly touchpoint with our entire email list (this includes all of our email lists combined, including our Arsenal list, Shirt Mockup and Mockup Everything lists, our Weapons of Mass Creation Fest list, our design services list, etc.) In our email, we give our readers a brief overview of what's happening in all of our departments.
Monthly eBlasts: monthly eNewsletters go out to our design services email list with specific promotions every month. These could include discounted services like 25% off a brand refresh or 15% off a website design. They are a great way to reconnect with past clients who might need a refresh, new service or friendly reminder that we're here to help.
Phone Call or Email: There's nothing better than an old-fashioned call or email to past clients we haven't connected with in awhile. If we're running a special promotion, we'll often times call and offer this to those we feel might be interested in / ready for this deal or service. Keep in mind that calling or emailing for the sole purpose of seeking business can come off disingenuine. A friendly hello with no ask, from time to time, will really benefit you.
Surveys: Feedback from clients is paramount for our business. Whether positive or negative, it moves us forward. The feedback is also a great way to continue a conversation with our clients – to either mend a fence or build upon something wonderful.
Cards and Gifts: We love sending cards and gifts to our clients around the holidays, which may include Valentine's Day, Thanksgiving or Christmas. These are just a little reminder to clients and Go Media family that we're thinking of them. Here are some examples of cards and gifts we've sent in the past.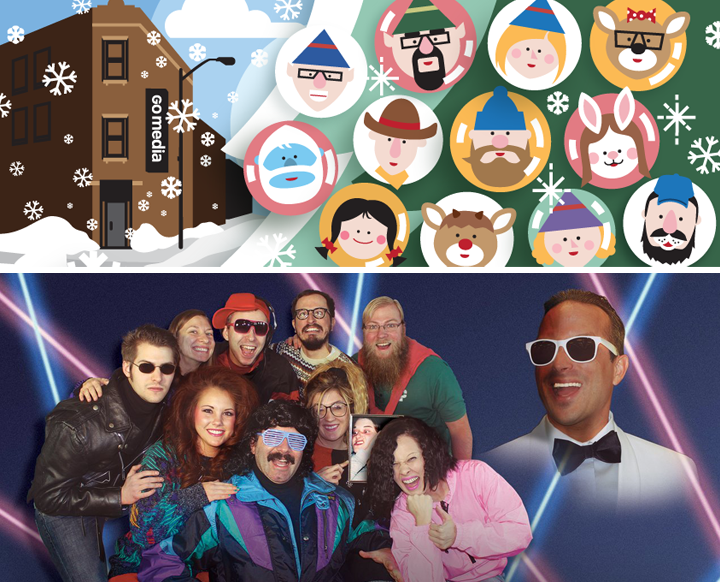 We also have general "Thinking of You" cards to send when the mood strikes.
Social Media Posts: We love surprising our clients with social media shout-outs when appropriate or "just because."
Open House Events: More than anything, we love to throw a great party! Our Open Houses are a great way for us to relax while reconnecting with past clients, among others. Our next open house, entitled Creativity at Work, is happening in March, so please come out and connect with us then. All are welcome. Details here.
What tips can you share for client retention? Please share them in the comments section below!
From time to time, Go Media faithful write and ask us for advice. They want to which printer we recommend, how to bill appropriately, or how to work that pesky Wacom. When we recently got questioned about a bad client, William Beachy – Go Media President, couldn't help but respond immediately.
Here was the question we received:
Go Media Fan: Hello Go Media! I need some advice for billing a particular client. He would like for me to go from hourly to a flat rate for my work. He also does not want the responsibility of final approvals for her printed products. I would like to create a "Job Order" form or convince him to stay at hourly. I need to cover myself here. He wants no approval and also if a mistake is made he expects me to pay for it. (I am a very small business and can't afford that.) Any advice?
Bill: My first instinct is just to let you know – this sounds like a bad client. Sometimes you gotta work with bad clients to pay the bills, but drop this client if they're making you unhappy just as soon as you can.
Project-based billing is quite normal. Go Media does project based billing on 95% of our projects. We gather all the info, write up a 'scope of work' (detailed list of what we're going to do) and put out a price that we will stick to so long as the project doesn't change scope. If you've ever only done hourly billing – it would probably be good for you to learn how to do project based billing. It's a skill you'll need. Clients want payment options! If you only do hourly billing you will lose potential clients. You need to be flexible and offer billing options. Go Media works up all kinds of billing options: flat-fee, hourly, subscriptions, leases, extended payment terms, etc. Here are some tips about project based billing:
1. It takes a while to learn how long things really take you to get done… so, you may occasionally screw yourself by under quoting a job. BUT! You also get to KEEP the extra money if you come in under hours! So, over time it works out… NOTE: DO NOT REFUND a client if you come in under hours. This is the deal with project based billing! The client gets a choice – pay hourly, or agree in advance what my work on this project is worth, no matter how long it takes me. Some clients want it both ways – they want a price cap that we won't exceed and they want to be refunded if we come in under hours. No. Not fair. They get one or the other – not both.
2. Adjust your pricing based on the client. Some clients are VERY easy to work with, projects go fast… you can lower your estimates for them. Some clients are nightmares to work with… you need to bump up your pricing for them. And consider this… without hourly billing you've freed up those nightmare clients to become even more demanding – because they now aren't worried about hours! For this reason, it can be helpful to put in terms like "6 rounds of revisions" – so you have something to fall back on if they just keep asking for more.
3. Payment terms should include a deposit in advance of getting started (usually something between 25% – 50% of the project total), then split up the remaining payments over the course of the project… this way, you're still getting paid as you work! Don't wait till the end to get paid – that puts you in a TERRIBLE position. You will have no leverage. If they miss a payment you need to be brave enough to stop working. If they're being jerks – you need to be one too.
As for this client that wants you to be responsible for all proofing pre-printing, not proof anything, then make you pay if there is a mistake that they find on a final printed piece. This makes NO SENSE. The client is going to look at it sooner or later… why would they wait until AFTER it's been printed?!?! This is insane. Are you working for Donald Trump? I would NEVER NEVER NEVER accept these terms. I've never heard of any designer taking on this kind of responsibility. This sounds like a lazy demanding client. Bad clients suck your will to live. The sooner you can get away from them, the happier you will be, and you will free up your time and energy to go market yourself and find good clients!
Again – this sounds like a bad client to me. Dump them.
Go Media Fan: Also, does your company have a scope of work or job order estimate type of template? I am having a hard time figuring out where to start with this particular client because I really need to cover my butt! 
Bill: Regarding our scopes of work – they really vary from project to project. Some are just a 2-3 sentence description in a Quickbooks estimate, some are spreadsheets with incredible details, others are lengthy proposals. There is no format that's ever going to be perfect. I've been doing this for 20 years and miscommunication between seller and buyer are always going to be a challenge. Just think of it like this… you're putting down in writing your best understanding of the work you're accepting and detailing the terms of the agreement. Even if this is just in an e-mail… that's all you need. Official documents with signature lines really don't help if something goes wrong. Waving a contract in the face of a client and saying: "I've got your signature" will not resolve the situation.
Think of the exchange with your client as "I just want to be clear about what we're agreeing to…" and not "I need an official document that will hold up in court."
Once you shift that perspective, you may relax about what format your scope of work needs to be. It doesn't really matter – send a simple text email.
Consider this… hiring a lawyer and trying to take a client to court will cost you thousands, if not tens of thousands of dollars and untold time and emotional energy. It's rarely a winning proposition. And even when you 'win' in court – payment is not guaranteed. So, once you take that off the table – it clarifies that you're on your own. The scope of work is just for you and your client. This also reinforces why the payment terms are so critical. Get paid in advance!
So here is what a typical scope of work looks like on a branding project:
Go Branding Package:
Full Branding Process
Step 1: Kickoff – Meeting between you and design team to discuss ideas and creative direction
Step 2: Concepts – Three designers will work on 3 typed concepts accompanied with style boards; 6 revisions
Step 3: Graphic Designs – 3 proofs; 6 revisions
Step 4: Refined Proofs – 2 refined proofs; 6 revisions
Step 5: Final Files Delivered – Final design files delivered (visual brand elements: logotype, mark, colors, fonts – delivered as .ai, .jpeg, .pdf and .eps in both rgb and cmyk color format)
Brand Standards Guide
A brand standards guide is a valuable asset for your company! It ensures that your brand mark is being applied accurately and consistently, which is critical in maintaining a strong brand presence. The final deliverable is a PDF document that contains the following guidelines:
Clear spacing guidelines
Minimum sizing and use standards guidelines for both print and web application
Typefaces: primary & secondary headings, body copy
Colors: primary & complimentary
3 Collateral examples & use cases (note: these are 'mockups' to demonstrate recommended sizing and placement of logo. Final print ready files are not include)
Go Media Fan: Thank you again for all of your help! She owes me money so I feel like I can't dump her until I get that check in the bank, you know?
Bill: When you let a client fall behind on payments, or give them payment terms like "due in 30 days" or "due in 60 days" you are in a BAD NEGOTIATING POSITION. You get desperate… you jump through hoops trying to please them because you're desperate to get that payment.
Bad clients use this leverage to extract more work from you than what's agreed upon. This is the exact position you need to avoid! (Stuck with a client because they owe you money.) Good luck!
For more business advice from Bill, check out Drawn to Business, his nuts and bolts strategy guide to building a thriving design firm.
Improving Relationships with Clients & Customers
Whether you're the head of an advertising agency, the president of a design firm, or a freelance designer exchanging emails with a customer, you need to be educated in the world of customer service. After all, we are dealing with people – customers or clients – always. And whether we want to admit it or not, they're always keeping score. Their opinions can drive – or destruct – your business – so make it a global issue.
We talked with Zappos, a company who's rocking the customer service world, to see what lessons we could learn about improving relationships with customers and clients ourselves here at Go Media. Find their quotes throughout the article, as well as our thoughts on the matter below.
Be Available
Recently, we added customer chat to our sites – the Arsenal, Mockup Everything and Weapons of Mass Creation Fest. The ability to connect with clients, fest attendees and customers has been extremely refreshing and has conversions as well. The best part is being able to talk one on one with the people that visit our sites day to day. We learn more about who they are, what they are looking for and how we can fulfill their needs. This has taken a lot of the guess work out of the question: "How do we make our clients and customers happy?" Because, well, they can just tell us.
| We recommend Olark |
Ensure Your Entire Company is Focused on Customer Service
We've established the fact that customer service is at the very foundation of your business. It should not simply relegated to those folks answering the phones or on chat. Customers and clients do call or connect with other employees, you know. Gasp! Are those other employees equipped to serve your customers with as much knowledge, love and care?
Cassie from Zappos recommends, "1. Hire the right people – those that are in alignment with your company culture. 2. Train them well – make sure they fully understand and are immersed in your company culture and expectations of the culture. All of our new employees, regardless of dept or job, goes through 4 weeks of new hire training where they learn about our culture and what we mean by Delivering Wow through Service. Everyone learns how to do the job in our call center and takes customer calls. 3. Treat them like adults and let them do their job."
Integrate Customer Service into Company Culture
When your client or customer calls, or walks into your office, how will they know they're at ( > your office here < ) ? What will make your call, your visit stand out? Will it be the enthusiasm in your voice and sense of humor combined with your unparalleled customer service? Or the way you ask your customer silly questions to fill the silence?  Make it memorable, instead of as dry as when you call the cable company…
"Zappos customer service is all about the culture and the people who drive it. The idea is, anyone can be taught how to run a computer or answer phone calls, but we go through several interviews to make sure we're a fit with the culture here. Part of that culture is making the experience of contacting us more personable and not so robotic. We like to chat it up with customers even it doesn't have anything to do with our site, or products. We call it, the Zappos experience. We want to make customer feel good about contacting us and not the "Oh man, I gotta call the DMV" feel."​ – Miggs El Rudo, Customer Service Representative, Zappos
Encourage, Allow Time Personal Connection
Many times, customers feel rushed off the phone, client meetings are cut short. Cutting a meeting off at the end of an hour or hurrying off customer chat can be seen as cold, uncaring. What if you gave the other party the time they needed to be heard?
"We try to be more personable here so that we can connect with the customer a deeper level than just your average customer / rep relationship. We show empathy and are more caring. We try to relate to a customer on any level they feel comfortable with and often times, it ends in us sending them a card or small gift. We call it PEC, or Personal, Emotional Connection. For example, before I came to Live Chat, I answered phones. My longest call was 4 hours. This customer needed to swap out her jeans because the were too small. She was talking about how her husband was on her case about gaining weight and then I expressed to her my weight issues as well, and that was it. We just went on and on for hours.​" – Miggs El Rudo, Zappos
Call Them Before They Call You
Clients reach out regularly in order to see to it that their design needs are getting fulfilled. Customers call or chat to ask questions about a product, it's ins and outs, or with feedback. All of this is well and good. But being pro-active means you'll knock it out of the park. Call your clients and customers, from time to time, and with no reason or motive, to check in on them. Send them a holiday card or show up with a Valentines Day gift in hand. This unexpected call or visit will blow them away (and up your chance at return business, should you be upping your game all around – and we trust you are).
"At Zappos, we are empowered to make all decisions when we are assisting customers, notes Zappos customer service representative Pamela. "We have many gifts we can send customers for special occasions and just because. I have sent customers flowers for a wedding, sympathy and just for being a great customer and making a great connection."
Above all, connect with your clients and customers authentically and with kindness, and you'll be ahead of the game.
What are your rules for excellent customer service?
How to Run A Successful Design Business:
a Quick Guide by Your Friends at Go Media
Welcome to the Go Media's Zine!
Are you a passionate creative, student, designer, entrepreneur?
You're in the right place.
Inside you'll find the tools you'll need to successfully do what you love. We'll share real-world practical advice, solid business techniques, step-by-step tutorials, as well as educational podcasts and webinars to take you to the next level courtesy of the best web design company in Cleveland, Go Media.
We give all of our secrets away and cultivate an open environment for the sharing of insights and inspiration.
Join us.
When you're ready, we would also love for you to be a part of our community. Please comment on posts, become an active member of our social media community and/or email to find out ways you can contribute your own designs or tutorials to the GoMediaZine.
Quick Guides
With hundreds of posts in our archives sometimes it's hard to know where to begin. Our Start Here page is a great place to get started. This page holds 7 quick guides to becoming the creative you've always dreamed you'd be. You've landed on one of these lists so let's get started, shall we? Read on:
Tips to Launch and Run a Thriving Design Business
1. How to Launch your Freelance Business: 9 Simple Tips
2. Moving beyond Freelancing: 4 Insights to Growing your Design Firm
3. A Designer's Guide to Pricing
4. How to Charge For Your Graphic Design Work (& Get What You Deserve)
5. 12 Tips for Flawless Service & Happy Clients
6. Beating Busters: How to Identify and Avoid Bad Clients
7. Accountants, lawyers, and doctors, oh my! A designer's guide to business.
8. Everything You Need to Know About Dealing with Difficult Clients
9. Thoughts on Design Integrity. Getting what you want from your client
10. Secret to Success: Track Your Metrics!
11. On Developing a Dedicated Sales Team
12. The Number One Myth of Hiring (& How You Can Overcome It)
13. 10 Mistakes Freelancers Should Avoid Today
14. How to Make (and Save) Money as a Graphic Designer
15. How to Build a Stand-Out Brand: Whys and Ways to Stand Out
16. How to Land and Maintain Big Clients: 11 Absolutely Essential Tips
17. 6 Questions to Consider When Rebranding Your Company
18. Networking Tips: Secrets to Networking Success
19. F#@% Your Function, Find Your Fire
20. Want to Get Comfortable Charging What You're Worth? Start Shifting YOur Mindset about Pricing Structures. Here's How:
21. The Biggest Surprise When Starting My Design Business
22. Invoicing Clients for Graphic Design Work: How-To
23. Answers to Your Top Questions about Pricing Your Design Work
Earn Your Worth!
To meet the author and learn more about pricing, contracts, collections and more, attend our design retreat: WMC: Off-The-Grid this October 5 -7th. For more information, head to wmcfest.com.
Over the years, we've had so many designers come to us and ask, "What should I charge?" Back in 2007, Bill shared A Designer's Guide to Pricing, one of our most popular posts to date, which shares many of his thoughts on this subject. Since then, our Cleveland Design Firm has learned a lot more about pricing. And as always, we're happy to share our latest insights with you.
Graphic Design Pricing Guidelines
Determining your fees can be tricky. There's a fine line between too much and too little. You want to be competitively priced while also ensuring profitability (we are in business to make money, right?).
So, we wanted to not only update Bill's post, but also share some graphic design pricing insights from our designer friends Jennifer Cirpici, Sophia Chang, Lenny Terenzi, Mike Jones and Scott Fuller.
We're also eager to share valuable tidbits from Bill's book, Drawn to Business, and from Go Media's own Project Manager and Account Manager, Sarah Traxler and Lauren Prebel.
Choose Flat or Hourly Billing.
The first step in determining your fee structure is deciding whether a flat rate or an hourly billing system is right for your business.
Hourly Billing
Here at Go Media, we work with hourly billing (although we used to work on flat rates). As Bill notes in Drawn to Business, "At its core, our system is hourly billing. I call it "hourly billing with caveats." If a client asks us: "How do you derive your estimates?" we will tell them: "It's based on hourly billing rates." But we no longer give the client a line-by-line breakdown of how we're adding up those hours. We also stopped showing them the hours we've actually worked, which we used to do. Sometimes we eat hours. Clients don't like it when you go over budget. If a client stays "on scope" and we just go over budget because we misquoted, or the client was a little pickier than we expected, we will eat a number of hours to try and close out the project on budget. I think we would be willing to eat up to 20% of the project's hours to try and come in on budget. This puts a little pressure back on us to work efficiently and to quote accurately. However, we make sure to let our client know the value they're getting. We'll trumpet the fact that they just got X hours of free design services so we could stay on budget. However, if the client is going WAY over budget, then we start billing them again, but at our hourly  rate."
In Drawn to Business, Bill stresses the importance of communicating policies before the project kicks off (even though most clients nod their head and tend to ignore the information). Putting things in writing always helps! At Go Media, that statement looks something like this:
Our quote is an estimate based on an hourly rate. If your project goes over budget we will be billing you at $XX dollars an hour. We are going to work very hard to stay on budget. Our quoting is typically very accurate, but you need to be aware of this policy.'
Now, this isn't to say that Go Media wouldn't work with a client who wants a flat rate. Should this be the case, we would be sure to discuss all of the project details and manage expectations at the onset.
Flat Rate Billing
Some of our designer friends who freelance prefer to bill based on a flat rate system.
Here's a few words from Jennifer Cirpici on her billing system, "I don't often work with hourly rates, I mostly work with fixed prices. I've worked with hourly rates in the past and it usually scares the clients off. They often ask for more hours to put into and in the end it's a ridiculous amount of money I have to ask them to pay. The amount you know they won't pay anyway. In my fixed prices I include the amount of rounds of feedback we would do, the copyright (will it be a year, two years, or a buy out? Will it be for a magazine, commercial or the web? Will they sell it to someone else? etc.), how long I think I'll work on it and the deadline. It's a different price when they want a project done within 24 hours or when they want me to have a lot of freedom and the deadline is in 3 months."
Lenny Terenzi, also a freelancer, notes, "I always bill flat rate. It seems to make it easier for my clients to digest. If I go over, I go over and know to charge more next time. If I go under by a large amount I adjust the final bill to reflect that though by the time all phone calls, and email and project management and file prep and all the little things that so many people do not account for come into play, I rarely am under by much."
On the other hand, Scott Fuller says his billing practices can ebb and flow based on the client. "I want to know, do they need X amount of options? What's their budget? Will they still be around to pay me?"
He notes, "I'm not above charging a 'Put Up With You' fee. It's important to know exactly what you're getting into."
Establish your rates.
At Go Media, we have different rates depending on the service. We design at $100/hour, develop at $125 and consult at $65/hour.
Queens based designer Sophia Chang structures her rates the same way, but also takes into account the type of client – "I have different pricing for graphic design, web design, illustration, consulting, project management, etc. It all varies on the client. If it's a small start-up or big corporate gig. I can say the general hourly range is between $80-200."
North Carolina based designer, Lenny Terenzi of Hey Monkey! Design, shares information on his fee breakdown, "Right now I calculate my project rates at $75 per hour. When I do proposals I give certain categories flat rate amounts. So for a $2,000 print / logo design project it may be:
– $300 Project Management
– $700 Creative Concepting (wireframe, sketches, etc.)
– $700 Graphic Design
– $300 File Prep and Delivery (small style guide, file formats etc.)"
Freelance designer Mike Jones, based out of Columbus, Georgia, charges between $88 and $107 per hour.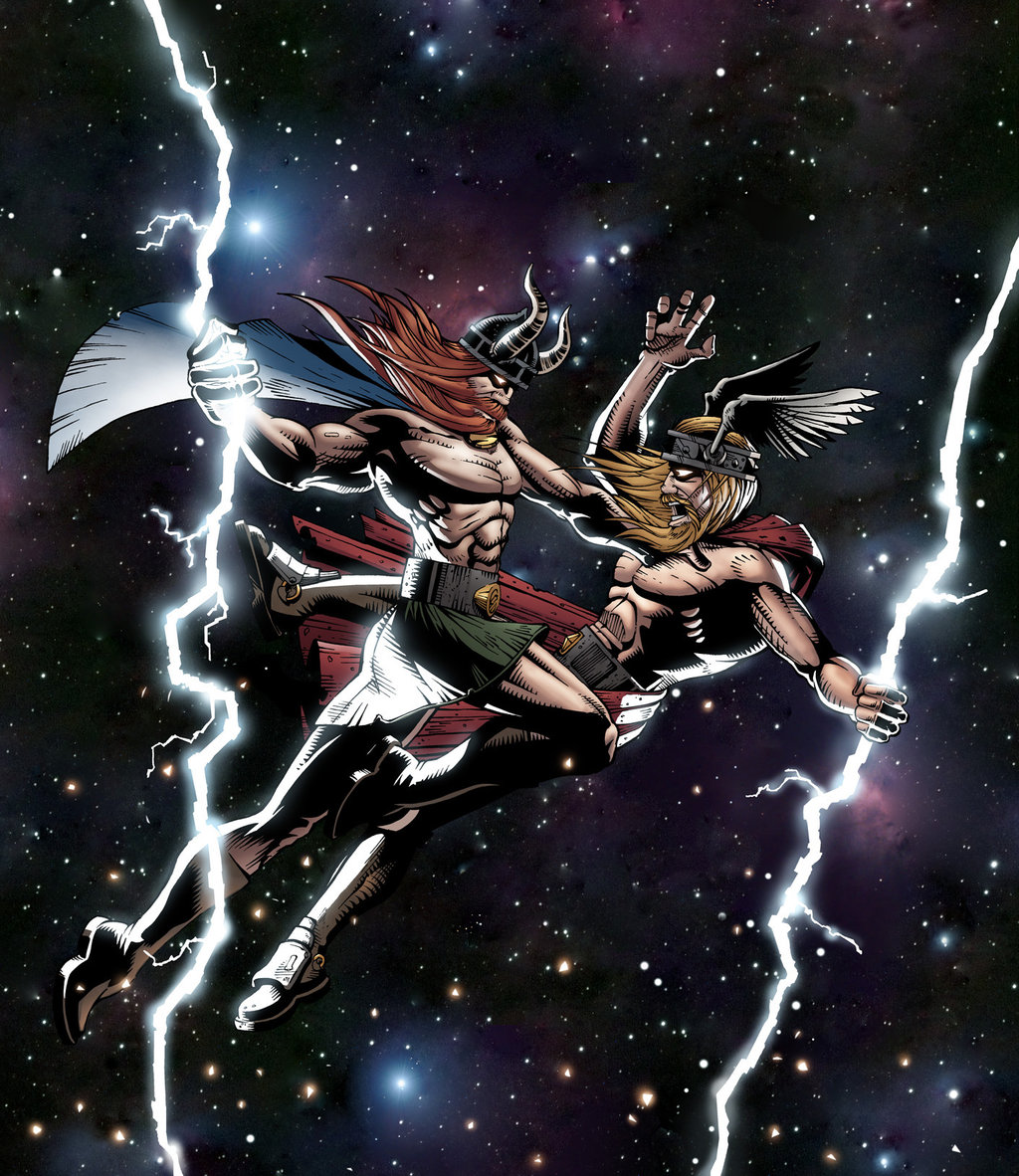 Know when to raise your rates.
Bill Beachy nailed it in his new book, Drawn to Business, "The easiest way to know when to raise your rates is when you're slammed. If your design schedule is booked solid for three months and you have more requests coming in, then it's probably time to raise your rates. This is a great way to discover your market value. Start with your rates low. Work hard until you're slammed, raise your rates, repeat."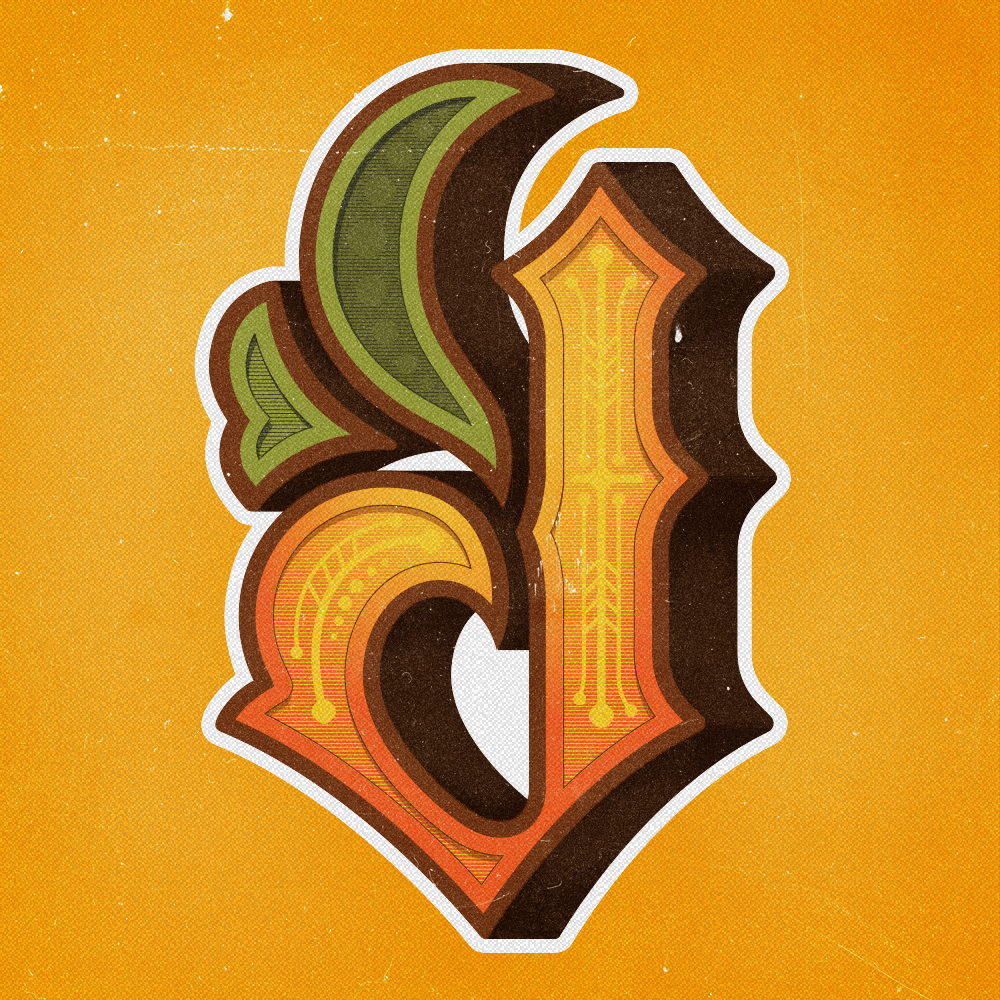 Look for a payment upfront.
At Go Media, we like to collect a security deposit before we 'kickoff' any project. Our policy is 50% of the project total for those under $5,000 and 25% for those over $5,000.
Jennifer Cirpici operates close to the same, "If it is a paid commission, I'll never work without getting paid upfront. It can be 30-50% (depends). It's just a security that the client won't easily go to another designer and that incase the client runs away, you haven't begun working on something for nothing."
Mike Jones, who asks for 50% upfront, notes that this is a non-refundable deposit. This, he finds, assures that his clients stick around through project completion. Another policy he holds to is a late fee; after 90 days, Mike adds 17% to the project cost.
Find what works for you.
Smart Negotiation
Ah, negotiation – one of the most important business skills. There are countless books, seminars, webinars, etc. on the tips and techniques of negotiation. Straight from the Go Media sales team, here are a few things we've mastered through experience:
Play nice and stay calm. Remaining friendly while arguing for your side is critical for successful negotiation! Don't insult a client (even if they have the most unrealistic or offensive demands). The last thing you want to do is damage a relationship or hinder repeat business.

Start high. Without being unreasonable, your first quote should be as high as possible.  As Scott Fuller puts it, "Always start high. Always. You can always go down, but it's very hard to negotiate your price up".

Know your rock bottom. At Go Media, we know our break even price and keep that in mind while negotiating!

Know when to slow it down. As Bill learned in his Yale School of Management course and noted in a previous post, "If you're caught unprepared for a negotiation or are feeling confused – then stop the negotiation, take some time and re-engage in the negotiation when you've had some time to gather your emotions and your thoughts."
Take the emotion out of quoting – be objective!
This can be hard! It's easy to make assumptions about a client's budget and what they can, or can't, afford and often times adjust numbers accordingly.
As Bill notes in Drawn to Business, "It's easy to go either way on this one. Either you're too empathetic, worrying about your client's budget and artificially lowering your numbers to what you think they can afford, or, if you're greedy, you'll artificially raise the numbers to what you want to make."
Over the years, we've found that breaking down projects into as many small pieces as possible, and quoting those independently, is the easiest and most accurate way to quote.
Being objective can be extremely difficult, but it ensures profitability in the long run!
Consider responsive pricing.
"It's easy to discount projects to appease a client and hopefully get them to 'bite'. But random discounting without any 'method to the madness' can be careless. Go Media utilizes what we call the 'Responsive Pricing System' which determines project minimums and the max percent discount we can offer a client based on how busy we are at any given time. The goal is to have price points that respond to the current workload," notes Lauren Prebel, Account Services Manager at Go Media. Here's a look into the Go Media Responsive Pricing System:
12 weeks or more, we offer no discounts and will only sell projects that are worth $5,000 or more.

Between 8–12 weeks then we're willing to discount our rates by 20% and we'll take any project worth $2,500 or more.

Between 4–8 weeks, we're willing to discount our rates up to 40% and will take any project worth $1,000 or more.

Less than four weeks, we're willing to discount our rates up to 50% and take any project worth $500 or more.
See Bill's July 2013 post on the Responsive Pricing System for more insights!
Bust Bad Clients
Listen, no matter how savvy, in business, you're going to ripped off. You have to learn how to recognize what we here at Go Media call busters, or bad clients. Once you recognize those bad clients, you must rid them from your life and business. They will only cause you headaches!
Here a few signs:
They're full of energy, pumping up your ego and offering you outlandish promises. They want you to do this one-small-thing before payment. 

They'll sell you on being the business partner of your dreams. You guessed it: at the end of the day, you're doing all of the work and they're taking all of the money.
They'll play down the amount of work they need done, suggest it's part of the current project. Sooner than later you're in over your head. And out a whole lot of cash.
For more on identifying and avoiding bad clients head to Bill's post on Beating Busters.
Stick to your guns.
Decide what your most important billing policies are and stick to them!
Other than the initial deposit required to 'kickoff' a project, Sarah Traxler, Go Media's dedicated Project Manager, explains that our most important billing policy is the payment installment process we instituted in 2013. "At the beginning of every project, in addition to a detailed timeline, a client is given a payment schedule that identifies the dates and amount we will be billing along the course of the project. This method ensures there are no surprises regarding payment!"
Our installment documentation looks something like this:
12/15 – Payment Installment no. 1 of 4: $2,125

01/15 – Payment Installment no. 2 of 4: $2,125

02/14 – Payment Installment no. 3 of 4: $2,125

03/14 – Payment Installment no. 4 of 4: $2,125
Sarah says that this policy has really streamlined the billing process – "Whereas it previously took a long time to invoice and figure out what's been paid, it hardly takes anytime at all now because everything has been calculated at the onset of the project. Of course, adjustments are needed here and there if a project is completed earlier or later than estimated, but that time is small in comparison to the time it used to take. It's made things much clearer and more straightforward for the client, as well."
Have confidence in your policies and stick to your guns!
Above all…
Ultimately, remember to maintain fairness, stick to your billing policies and have the courage to let go of the clients waving red flags in your direction.
Sophia Chang's last piece of advice? "Don't undersell yourself. Know your worth, do the research. And be open to making mistakes and learning from them!"
Best of luck everyone!
Let's keep the conversation going! What works for you? Where are you meeting challenges? What questions do you have?
Do you have more questions?
We know that this post did not answer every question you have about pricing.
Here are some more resources about pricing you can hit up:
You can also submit a story idea by writing to us here. Thanks everyone!
Lastly, make sure to check out our Arsenal Membership, which hooks you up with our huge product library for only $15 per month. Yes, seriously.
I've always had a strange combination of passions – art and business. I don't think these two areas of interest are typically held by one person. But for me, they are. So, it was no surprise that when I started Go Media I was consistently thinking about the business systems side of being a graphic designer. How do we keep track of our projects? How do we track our time? How do we deliver proofs to our clients? I was anxious to start building these systems for Go Media.
The Zip Line
The first real attempt at building a project management system for our design firm was a zip-line. At the time (2002), our firm was just two guys operating out of the first floor of a beat-up old house. The zip-line was, literally, a metal cable that I strung across the dining room where we had our desks. From this zip-line, I hung clear plastic envelopes that held copies of invoices that I had typed up in Quickbooks. The details of the project would be on both the invoice, and a sheet of paper that I had at our meetings. Any client documents that needed to stay with the project were also placed in the envelope.
This seemed like a fairly simple and effective project management system. The problem was that this system was overkill for a firm comprised of two designers. I was spending a ton of time taking notes, typing everything up, printing it out and hanging it on the line. About 50% of the time, I was the one doing the work – there was no point in me documenting everything. I already knew what I had to do! And the other 50% of the time, I could have simply spun around in my chair and told Wilson directly what work he had to do. Essentially, it was a system larger than our firm. We learned then that company systems must grow with your firm. When you're small, you won't need many policies, procedures and systems to manage your design services. But as you grow, and get bigger – you'll slowly need to add more and more. So, we took the zip-line down and went back to our previous project management system – talking.
The client problem
Simultaneous to this project management system failure, we realized that we WERE having problems delivering proofs to our clients. For whatever reason, I still can't understand why, our clients were having a hard time receiving and opening .jpeg proofs from us through e-mail. Perhaps their ISP's thought our attachments were viruses. Perhaps they had malware laden computers that wouldn't let them open .jpegs. I can only imagine. Whatever the reason, we had a problem that we needed to fix. The first solution was that we started posting images to the internet, then sending a link. This worked much better, but we were posting all these images manually. I'm not even talking about using a service like Flickr or Facebook. I mean, we literally built a web page for every single proof and posted them online.
Prooflab, v1
It wasn't long before we realized how ridiculous this was, so – we built the original Prooflab. It was a very simple online tool. We would fill out a form and select our proofs. Prooflab would build a web page with our proofs on it and send us a link. We would then forward that link over to our client. From there, the feedback loop was just as if we had e-mailed the proofs. The client would either e-mail us or call us with feedback.


As we grew and changed over the next three years, it was becoming apparent that we would once again need to develop a system for managing our projects. Our staff had grown from two to six. We had switched from flat-rate billing to hourly billing. We were landing larger projects and we were gaining a large number of out-of-state clients. All of these things presented us with challenges that we thought we could solve with some web-based software.
The hunt for pre-built software
Our very first thought was to build our own web based system that would allow everyone within Go Media, and our clients to log into a central website where they could review their projects, proofs, communicate, log time, etc. etc. But then we realized how much time and money it would take to build our ideal solution. So, we scrapped that idea and decided there surely must be some web-based software already built for running a design firm. We probably spent about three months doing research on what software was available for running a design firm. There were indeed a variety of solutions out there. Today there is probably three times as many options.
Unfortunately, nothing we found worked the way that we ran Go Media. And had we decided to use one of these other project management solutions, it would have fundamentally changed who Go Media was. At the end of the day, a business is its systems. Despite the many hours and expenses involved in building a system like this – we knew we had to do it. There was no other way to capture our unique corporate culture. We believe strongly in legendary customer service, transparency, infusing the design process with fun, and open communications between designer and client.
Prooflab, v2
It took us about a year and a half to build Prooflab version 2. It was a major leap forward in functionality from Prooflab 1. There was nothing earth-shattering about the functionality, but it was structured and functioned exactly as we ran Go Media. So, in that regard, it was special.


The basic structure of the site was as follows – both the client and the designers would log-in through the web. Once logged into the system, they would see a projects queue (a list) of all their projects. The list would include things like project number, title, client (or designer), status and deadline. You would click on a project to see the project details. The details of the project included items like: general description, project specs, hours logged, correspondence, proofs and design team. From there, the user could post/review proofs, send an e-mail or edit/request changes to the project. Oh, we also had a file repository. But that part of the system was so poorly designed and so buggy, that I don't think we ever really used it. The system also sent out standard e-mail notifications. These covered general alerts like: "You've got Proofs," "You've been assigned a new project," and "You've got mail."


Prooflab V2 was far from perfect. It was horribly buggy, parts were poorly designed and we found that we simply didn't use some parts. But, despite its many warts, it was a huge success. It was much like a slow and buggy computer. On one hand it could frustrate the heck out of you. But on the other hand, you couldn't live without it. Assigning projects, organizing specs, logging time and posting proofs became an organized and efficient process within the company. And, to my surprise, our clients loved it. They went out of their way to tell us how much better their design experience was now that we had the Prooflab. Some clients even asked how they might be able to use Prooflab for their own company. It seemed there was a need in many industries for project management software.
The Prooflab version two hasn't changed much in the last five years. We fixed a few small bugs and turned off some capabilities that we never used. We realized early on that the next generation of Prooflab would require a complete overhaul. So, we kind of stopped trying to fix and improve it. However, we did continue to take notes on how we could improve it.
Prooflab, v3
About two and a half years ago we really started serious work on Prooflab V3. For about a year I would get a third of the way through the redesign then realize it could be better. I would scrap what I had been working on and start over. Finally, on about the third go at it – things started to click. Of the utmost importance to the version 3 upgrades was the fundamental structure with which Prooflab handled the organization of the information. Additionally, we were constantly asking ourselves how we could keep the interface as simple and ergonomic as possible. The system had to be so simple and intuitive that a baby could use it. And yet, it had to manage very complex projects and piles of information. With this in mind, we tried to build intuitive layers of information; giving the user only what they need at any given moment with a clear path to more information.
As of today (June 16, 2011) we estimate that we are about ready to start internal beta testing of the new prooflab. Assuming all goes well, perhaps we hit the market two months after that (maybe in August some time?).
You're the expert, right? You've spent four years in design school and have a few years of real-world experience, right? You obviously know all there is to know about design and clients are just dumb and uneducated. You force your brilliant design decisions on every client because you have the degree and portfolio to back it up. The client is simply preventing you from making your mark on this world.
Or perhaps you're just the lowly designer who can't say no because clients are the ones with the cash? As the Golden Rule goes, "The one with the gold makes the rules." So who are you to say no when a client waves your next paycheck in front of your face right after they ask you to "make the logo bigger" or "make it cooler"?
Both of these extremes are bad and exhausting ways to live your life as a designer. You need balance (duh, right?). Well most of us play both of these roles at different times, but you need to find a comfortable in-between zone and you'll find yourself much happier and successful as a designer.
To live in that happy medium you've got to balance being informed and articulate with being charismatic and nurturing. Here are a few tips to help:
Be nice and inspiring.
If your voice or email is blunt and without tact, you can really turn off a client. It depends on who you are dealing with of course, but in most cases clients are easily offended when their passionate ideas are judged, criticized, or stepped on. If something isn't working, let them know in a way that shows you understand and care about them.
Preface your words with positive remarks like, "I think that could be a good idea, but I really recommend doing THIS for this reason." You won't win friends by making people feel stupid or less educated than you.
Learn the language.
One sure fire way to increase your ability to say no to a client is to simply read up on the history of design and typography. Understand why certain typefaces work well in certain situations. Understand how people interact with a website and be able to articulate it to a client.
A client doesn't have the same "eye" that you do, so they might not see what you see. If you can articulate clear and sound reasoning in a comforting and respectful way, you're gold. Back up your decisions with evidence, not just "because I think it looks better."
Show, don't tell.
Sometimes the best way to get a client to understand your reasons for saying no is to show them. Do your idea AND their idea and present them with both options. Tell them you went ahead and did their idea but "here are reasons why my solution works better for you."
If you don't have the time to do both concepts, then show them unsuccessful or other anecdotal evidence. A client of mine really wanted to use the Bleeding Cowboy font, but it's widely recognized as a bad font. I wanted to tell them no and show them links to articles that describe why it is a bad choice. That did the trick and they felt comfortable knowing that I am "up on the trends" so they don't have to be.
Balance
As a designer, it's your job to educate and help a client understand the value of what you are giving them. We don't want you to get walked on by your client, and we don't want you to come off as a know-it-all that makes the client feel dumb.
Here's the trick: It's not about being right or making the client say yes. It's about building a solid relationship of mutual respect and friendship. Clients will be saying yes to your design decisions all the time if you can balance knowledge and charisma.
Do you have any advice for telling a client "no"? Let us know in the comments section below.
Maybe you've noticed the Go Media staff photos popping up in our twitter profiles or facebook pages. Well, we don't always look that cool; rock 'n roll photographer extraordinaire Chris Cassella was the man behind the lens & the magic maker. He's been cool enough to write about his experience & share some tips for making the most of your photography career.

Written by Go Media client & photographer Chris Casella
If you are like me, you read this blog regularly. I am drawn to the visuals and the trailblazing that goes on at Go Media. That is the exact reason I contacted them, I thought we might have something in common. I found that we do; a strong work ethic and a never ending desire to do what we want, at a high level and be successful doing it.
When I "reached out" to Jeff, I thought that we could both benefit from some kind of working relationship. We appreciated each other's work, so we agreed to meet and talk about the possibilities there may be for us working together. We met up at their space in Cleveland where I was introduced to Bill, another driving force and partner in the business. I felt that I had found someone I could work with that had a similar outlook on business, design and aesthetic. Through our conversations it was decided we would trade some work. They would design some logos and branding for me and I would photograph the staff of Go Media for their needs, publicity and otherwise.
Before I knew it I was looking at proofs of my logo, presented in the smartest manner I have ever witnessed. It wasn't just my logo on a two dimensional white background. They had actually presented it to me in different situations, in a three dimensional form, making it possible to see what it would look like on paper, on business cards and even on a bus stop with one of my images. What an awesome way to make a client realize some of the potential of their branding! Now it was my turn.
I traveled to Cleveland and photographed the staff the same way I do rock stars. I mean, they are rock star designers, right? I felt it was the best way to portray them. The images turned out great and I think bring out some of the personality I encountered. It was a whirlwind afternoon, but well worth it. It is the way I like to work. Stay focused, no nonsense, get the job done.
I love this Job!
Growing up I never thought I wanted to photograph rock stars, I wanted to be one. I ripped images form magazines and plastered them to the walls of my bedroom. Nikki Sixx and Slash were the coolest guys I did not know. When reality hit and I left high school and went to college that dream died. I had a scholarship to the Columbus College of Art and Design. I knew I would pursue art and thought I would be drawing skulls (too funny, considering who's blog this is) for t-shirts in no time for bands like Metallica and Motorhead and the covers of metal albums.
But life takes strange twists and turns. I had always liked photography and when it came time to choose a major, for some reason, I went with my gut. Over the next three and a half years I was schooled in commercial and fine art photography. I had pretty much given up on the idea of a cool job in rock and roll & started thinking about making a living instead. When I got out of school, it was me and my 4X5 camera and buildings and their interiors. I didn't despise it, but it was just not enough action or excitement. Then I photographed a friend's band. That was in 1993. That was all it took. I got an itch that I still can't scratch.
I have had the pleasure of working with publications, writers, record labels and PR companies. I have been on tour with musicians and seen my work displayed on the cover of a magazine in the UK. I have met and hung out with rock stars big and small, even my boyhood hero Slash. I want to work constantly and love what I do. That is why the dark side (hard work and internet networking) of all of this isn't so dark to me. If you want something, you have to go after it and get it. Nobody is going to give you anything in this world, especially in the nooks and crannies where the creatives dwell. There are a few things that need to be considered if there are any future photographers out there that are looking to do what I do or what Ross Halfin or Robert Knight did before me.
You want to Photograph Rock Stars? Do This.
Learn how to shoot correctly and understand what you are doing. I know there are some savants out there, but for the most part, you will need to know how to get a good exposure. I learned back in the dark ages before digital, with film. I feel bad that a lot of people don't use it or learn with it. I found it incredibly beneficial when it came to shooting digital so my exposures were where I wanted them.




Don't depend on anyone. Do things yourself and follow up. Promises are rarely kept in the music world so it is up to you to make things happen.
Don't think you need the most expensive gear there is. You should own pro level equipment, but save some money and get middle of the line not top of the line. You will get large images that can be printed for any publication on the planet.




Shoot all the time. Shoot local bands, for local rags, anything and everything you can.
Get connected and network. Research who to contact about the show or whatever you want to shoot. Local zines and rags can get the much coveted access you desire.




Lastly, once you get to shoot that band or musician, do not be a fanboy! Don't ask for autographs or guitar picks or drum sticks or anything. That is the quickest way to lose their respect, gain the ire of your fellow photographers and never get hired again. You have to show people you deserve to be there working and making a living by the quality of your images and your character.
12 tips for improving your e-mail correspondence with your design clients.


Hey true believers! At Go Media we've started having in-house "classes." Basically any designer from Go Media that has some good advice to pass along to the staff will schedule a time to do a quick presentation. Everyone in the office can choose to attend the mini-class to learn something.
This past Monday I did a mini-class I called "Flawless Service." The class was nothing more than me reading through every e-mail I had with a client for one particular project. Some of what I do during my correspondence with a client is nothing new to my staff. But some of it was, and it only took a second.
I can't actually SHOW you the correspondence I had, but I did type up this quick list of the sorts of things I naturally do during a normal engagement with a client. I thought I could share it with you. It's really just common sense, but a quick reminder never hurt.
1. Establish your contact and means by which you're going to communicate. Clearly Identify who you are, how you are in contact and provide your contact info. It's also VERY useful to force the client to pick one "leader" if there will be a number of individuals giving feedback. Make them all report to their leader, then that leader can provide one piece of clear feedback to you.
2. Establish the details of the job. What is the deadline? What format is this design to be delivered in? Are there proof deadlines? Make a schedule if necessary. I know this is elementary stuff here, but I still think some designers don't do a thorough enough job collecting all the details of a job. Err on the side of asking too many questions.
3. Develop a rapport with the client. I frequently find myself talking with clients about things wholly unrelated to the project at hand. If I find out that a client is a Spider-Man fan – I can't help but discuss why I think he's the best super hero. Sometimes it's about business, jogging, or whatever. Anything that piques my interest will be a conversation point. Feel free to engage the client in conversation of interest. Establish common ground, make jokes, whatever. This will endear you to the client, make you friends with them. This fundamentally changes the way a client works with you. Now, they're rooting for you, helping you, they WANT you to succeed. They CARE about you. Because they feel like they know you. I really do this a lot.
4. Make sure the client understands the VALUE of what you're doing, particularly if discounting your rates in any way. This has to be done with extreme subtlety and tact. Saying something like: "Dude, you are sooooo lucky to be working with me. I normally charge three times this much." Will simply not cut it. But if you find an opportunity to slip in the value of what you're doing without sounding like a jerk – take it.
5. Make them laugh, or at least smile. I try my best to slip in a joke or silly comment into my e-mails. If you can make a client laugh, you've absolutely endeared yourself to them.
6. Make a schedule and stick to it. Clients appreciate punctuality. If you take the lead in setting up a schedule and you hit your deadlines – you're as good as gold to them. Don't forget – the emphasis needs to be on the "…sticking to it…" part. If you make a schedule only to miss all the deadlines you've set, you'll only be punctuating your own failures.
7. Carbon copy all interested parties. If there are other people who need to be kept "in the loop" then make sure you CC them on every single e-mail. I've made the mistake of leaving people out of the daily correspondence. The results are always a mistake that could have been easily avoided.
8. Give them options, but make sure you also give them what they asked for too. If you're going to do something outside of the requested design – make sure you give them what they asked for too. This is very important. The client shouldn't feel like they have to ask twice, or fight with you to get something. You CAN make a concerted effort to educate and pitch them on a different idea. But I would probably do this in a phone conversation. And reassure them that they will get what they want in the end.
9. Repost their feedback along with your revised proofs. When posting revisions – if they've given me a check list, I will often type back their check-list to them, and include little comments. This way they absolutely know I'm listening to and following their directions.
10. Up sell when things are going well. Now, Go Media is not a hard-sales kind of company. But when things are going very well and the relationship has been established, I will take the opportunity to let them know about other services that we have available. It might be something as simple as this: "If you ever need any web design, we do that too!"
11. Give them a little something for free. This is usually in the form of consulting. But it can be a real quick design project too. Here are two examples of things I might say/do: "I was thinking about your project last night and had a good idea for your new product…" Or "I noticed that your logo was a low resolution jpeg. I took a minute to vectorize it and output a high-res version for you. I've attached those files – no charge."
12. Say Thank You. Nothing is more powerful than a well timed and sincere thank-you.
And with that, I want to thank you for taking the time to read this post. I hope you learned something.