From time to time, Go Media faithful write and ask us for advice. They want to which printer we recommend, how to bill appropriately, or how to work that pesky Wacom. When we recently got questioned about a bad client, William Beachy – Go Media President, couldn't help but respond immediately.
Here was the question we received:
Go Media Fan: Hello Go Media! I need some advice for billing a particular client. He would like for me to go from hourly to a flat rate for my work. He also does not want the responsibility of final approvals for her printed products. I would like to create a "Job Order" form or convince him to stay at hourly. I need to cover myself here. He wants no approval and also if a mistake is made he expects me to pay for it. (I am a very small business and can't afford that.) Any advice?
Bill: My first instinct is just to let you know – this sounds like a bad client. Sometimes you gotta work with bad clients to pay the bills, but drop this client if they're making you unhappy just as soon as you can.
Project-based billing is quite normal. Go Media does project based billing on 95% of our projects. We gather all the info, write up a 'scope of work' (detailed list of what we're going to do) and put out a price that we will stick to so long as the project doesn't change scope. If you've ever only done hourly billing – it would probably be good for you to learn how to do project based billing. It's a skill you'll need. Clients want payment options! If you only do hourly billing you will lose potential clients. You need to be flexible and offer billing options. Go Media works up all kinds of billing options: flat-fee, hourly, subscriptions, leases, extended payment terms, etc. Here are some tips about project based billing:
1. It takes a while to learn how long things really take you to get done… so, you may occasionally screw yourself by under quoting a job. BUT! You also get to KEEP the extra money if you come in under hours! So, over time it works out… NOTE: DO NOT REFUND a client if you come in under hours. This is the deal with project based billing! The client gets a choice – pay hourly, or agree in advance what my work on this project is worth, no matter how long it takes me. Some clients want it both ways – they want a price cap that we won't exceed and they want to be refunded if we come in under hours. No. Not fair. They get one or the other – not both.
2. Adjust your pricing based on the client. Some clients are VERY easy to work with, projects go fast… you can lower your estimates for them. Some clients are nightmares to work with… you need to bump up your pricing for them. And consider this… without hourly billing you've freed up those nightmare clients to become even more demanding – because they now aren't worried about hours! For this reason, it can be helpful to put in terms like "6 rounds of revisions" – so you have something to fall back on if they just keep asking for more.
3. Payment terms should include a deposit in advance of getting started (usually something between 25% – 50% of the project total), then split up the remaining payments over the course of the project… this way, you're still getting paid as you work! Don't wait till the end to get paid – that puts you in a TERRIBLE position. You will have no leverage. If they miss a payment you need to be brave enough to stop working. If they're being jerks – you need to be one too.
As for this client that wants you to be responsible for all proofing pre-printing, not proof anything, then make you pay if there is a mistake that they find on a final printed piece. This makes NO SENSE. The client is going to look at it sooner or later… why would they wait until AFTER it's been printed?!?! This is insane. Are you working for Donald Trump? I would NEVER NEVER NEVER accept these terms. I've never heard of any designer taking on this kind of responsibility. This sounds like a lazy demanding client. Bad clients suck your will to live. The sooner you can get away from them, the happier you will be, and you will free up your time and energy to go market yourself and find good clients!
Again – this sounds like a bad client to me. Dump them.
Go Media Fan: Also, does your company have a scope of work or job order estimate type of template? I am having a hard time figuring out where to start with this particular client because I really need to cover my butt! 
Bill: Regarding our scopes of work – they really vary from project to project. Some are just a 2-3 sentence description in a Quickbooks estimate, some are spreadsheets with incredible details, others are lengthy proposals. There is no format that's ever going to be perfect. I've been doing this for 20 years and miscommunication between seller and buyer are always going to be a challenge. Just think of it like this… you're putting down in writing your best understanding of the work you're accepting and detailing the terms of the agreement. Even if this is just in an e-mail… that's all you need. Official documents with signature lines really don't help if something goes wrong. Waving a contract in the face of a client and saying: "I've got your signature" will not resolve the situation.
Think of the exchange with your client as "I just want to be clear about what we're agreeing to…" and not "I need an official document that will hold up in court."
Once you shift that perspective, you may relax about what format your scope of work needs to be. It doesn't really matter – send a simple text email.
Consider this… hiring a lawyer and trying to take a client to court will cost you thousands, if not tens of thousands of dollars and untold time and emotional energy. It's rarely a winning proposition. And even when you 'win' in court – payment is not guaranteed. So, once you take that off the table – it clarifies that you're on your own. The scope of work is just for you and your client. This also reinforces why the payment terms are so critical. Get paid in advance!
So here is what a typical scope of work looks like on a branding project:
Go Branding Package:
Full Branding Process
Step 1: Kickoff – Meeting between you and design team to discuss ideas and creative direction
Step 2: Concepts – Three designers will work on 3 typed concepts accompanied with style boards; 6 revisions
Step 3: Graphic Designs – 3 proofs; 6 revisions
Step 4: Refined Proofs – 2 refined proofs; 6 revisions
Step 5: Final Files Delivered – Final design files delivered (visual brand elements: logotype, mark, colors, fonts – delivered as .ai, .jpeg, .pdf and .eps in both rgb and cmyk color format)
Brand Standards Guide
A brand standards guide is a valuable asset for your company! It ensures that your brand mark is being applied accurately and consistently, which is critical in maintaining a strong brand presence. The final deliverable is a PDF document that contains the following guidelines:
Clear spacing guidelines
Minimum sizing and use standards guidelines for both print and web application
Typefaces: primary & secondary headings, body copy
Colors: primary & complimentary
3 Collateral examples & use cases (note: these are 'mockups' to demonstrate recommended sizing and placement of logo. Final print ready files are not include)
Go Media Fan: Thank you again for all of your help! She owes me money so I feel like I can't dump her until I get that check in the bank, you know?
Bill: When you let a client fall behind on payments, or give them payment terms like "due in 30 days" or "due in 60 days" you are in a BAD NEGOTIATING POSITION. You get desperate… you jump through hoops trying to please them because you're desperate to get that payment.
Bad clients use this leverage to extract more work from you than what's agreed upon. This is the exact position you need to avoid! (Stuck with a client because they owe you money.) Good luck!
For more business advice from Bill, check out Drawn to Business, his nuts and bolts strategy guide to building a thriving design firm.
How to Make More Money in Graphic Design – Quoting
An excerpt from Go Media President William Beachy's Drawn to Business
If you're looking for ways to make more money and become more profitable as a freelancer or agency owner, there are several ways to improve your practices.
Whether you use a flat rate system or bill hourly (check out this article we wrote with a rundown on both), accurate estimating is key. One of the most vital involves your initial conversations with the client and how you decide to quote the project. We've uncovered some tips and tricks to help us sell ourselves accurately and thus increase profitability.
Break the project down into subsections and quote those separately
When quoting the entire project at once, you may be cheating yourself, losing out on all the time you spend on preparing projects, meeting with clients, strategizing, etc. Take the time to break the project into subsections including wireframing, design, development, revisions, strategy, etc. so that you can more accurately gain an understanding of your time and costs. This is especially important for big projects with many phases and moving parts.
Take the emotion out of quoting
When quoting a project, it's easy to "emotionally quote," or go with your gut feeling on what something should cost. Or, to either empathize with your client's budget or feel tempted to raise it dependent on what you assume they can afford. To more accurately quote the project, it's important to take the emotion out of quoting by relying on historical data and by asking yourself questions like, "How long has it taken you to complete this type of project in the past? How has this changed?"
Consider every detail
Make sure you're upfront with your client and review as many details about the project as possible. "This is a big one for us," says Go Media Account Manager, Lauren Hudac. "With web projects in particular, we spend quite a bit of time in the 'Discovery Phase', ensuring we have all our bases covered. This ensures there are no surprises for us, or our clients, once we dig in. Our proposals are very thorough, outlining each and every deliverable. We'll get our hands on a competitor proposal from time to time and are always shocked at the lack of detail." There are also queues outside of the project scope that might influence how you're quoting. Here are some examples of questions to ask yourself when quoting your next gig:
What exactly is the product I am designing?
How many separate layouts or pages do I have to design?
Does it require an illustration? If so, how detailed?
What's the turnaround time for this project? Rushed? Relaxed?
How well thought out is their concept? Am I going to have to do any thinking?
Is the client high maintenance? Do I have to spend lots of time talking to or babysitting the client?
Does the client seem decisive or indecisive? Can they make decisions quickly?
Are they providing the content and if so, how well-organized is it? Is this going to turn into a job in and of itself?
What's their personality like? Are they friendly and fun to work with or are they negative and unpleasant?
(Yes, you can increase your rates on clients you don't particularly have fun with.)
With these tips in your back pocket, you can quote more accurately and with less emotion, so that you're more profitable overall. Go forth and earn more!
For more insights about growing your own million dollar freelance business or design firm, pick up Drawn to Business.
Want to work with Go Media on your next project? Please contact us now!
Categorized:

Graphic Design

Tagged:

billing, designing, earning, estimating, flat rate, hourly, how to quote, money, profit, profitability, quoting
In this edition of the Go Media Podcast, Bryan and Bill sit down with Paul Jarvis to talk about how he prices his work and how to get paid what you deserve.
Pricing Structures for Graphic Designers and Entrepreneurs
Today we're expanding upon our "How to Launch and Run a Thriving Design Business" series by diving deeper into the imperative concept of charging what you're worth. Guest blogger Christine Kane, President and founder of Uplevel You™, a million-dollar company committed to the growth and empowerment of entrepreneurs and creatives around the globe is here to share her insights with us.
This includes how our mindset is an essential component in our ability to get comfortable with really charging what we're worth as professional graphic designers in Cleveland and beyond.
For more on this topic, see our post: "How to Charge For Your Graphic Design Work (& Get What You Deserve)"
Now, let's hear from Christine!
– Heather Sakai, 'Zine editor
Upleveling:
Shifting Your Mindset About Pricing
How did you come up with your pricing structure in your business? How did you decide what to charge your clients?
Most likely, you did one of the following:
1 – You looked around at your industry to see what other people were charging. And then you went just above or below that, depending on whether you were feeling confident or fearful.
2 – You climbed into the wallets of other people to see what they could "afford," and you adjusted your pricing based on how sorry you felt for them.
3 – You asked your friends what they would pay you.
4 – You based your prices on what your family would consider a fair price.
5 – You blurted out the first thing that came into your head when your first prospect approached you, and you've been charging that ever since.
Which one best describes you?
[Tweet "Truth: Most business owners stink at pricing their services and products."]
Why is this? Why are we so bad at this?
Well, let's pull out one of my five laws of money to discover the reason.
This is my second law of money. And it is this:
Money Comes Through People.
What this means is that when we have a scarcity or lack mindset, we aren't being scarce about money. We're really being scarce about people.
When my Uplevel Academy coaches and I work with clients to help them with their pricing, what we often discover is this:
That they are giving their power over to other people.
And not just giving it over.
They are leaking it out from every cell in their body.
It's not about the money. It's about the people and the opinions of those people.
So, let's review my examples above to see what's operating at the core…
1 – We look around our industry to see what's the norm because, holy hell, we don't want to be judged by our peers. ("Who do you think you are?")
2 – We climb into other people's wallets to see what's there right now, and we feel sorry for them because we haven't yet recognized that we don't serve people by believing their current stories. We serve them by seeing who they can become by working with us. Until we do that, we will see them as sad victims that we need to rescue.
3 – We ask our friends because we don't want them to judge us. And we don't want to be abandoned by our tribe.
4 – We check in with our family for the same reason as #3. No one in the family should move out beyond the family's agreed upon money comfort zone, right?
5 – We stick with what we blurted out one time because to get strategic about our pricing means that we may have to face the discomfort of our own clarity. It's more comfortable to go with that first blurt and just deal with the effects of not making enough.
These all have one thing in common:
They're about asking for what we think we can get, as opposed to asking for what we want or for what we're worth.
Get it?
More often than not, lack is about how we deal with our clarity, and how we think that will affect the people in our lives.
Money is a Channel
So, money is not a mysterious entity that either flows to you or not.
Money comes through people. You're in business because of people.
Now, let's expand on this a bit more.
Some gurus like to teach that money is an energy. And this is fine. But I don't think it goes quite far enough. It's not clear enough for us business owners.
So, let's talk about the mechanics of money here…
Consider that money is a vehicle. It's a CHANNEL.
It's a channel or vehicle for the highest form of human energy – which is commitment.
Decision is commitment. And yes, it's the highest form of our energy. Once you really decide, there's no turning back in spite of all the many possible risks involved.
So when someone purchases your product or service… she isn't buying stuff from you.
What she's doing is that she is committing to her results.
[Tweet "When someone pays you money, she's investing in her own results through your service or product."]
And once you understand that, it's a game-changer. It's a money changer.
Pricing Starts with Your Mindset
So what does this mean for you and your pricing?
Well, it means that you have to:
1 – Lead people by seeing them beyond their current stories about themselves.
This can be one of the most challenging parts of being a leader, a coach, a consultant or a business owner. People will fight you to hold onto their stories. And sometimes they will hate you if you don't endorse those stories.
2 – Lead people by modeling what it means to be clear about who you are.
I can tell you from experience that your clients will want to be around you most because of this one thing alone. They will GET that you model congruence. And that you model wealth. And that you model clarity. Your ideal client may not know consciously that this is why they love you – but you will know it. And it's powerful.
3 – Be self-aware.
Recognize when you are giving your power over to the opinions of others rather than standing in an abundance mindset. And yes, this will still happen even after you have made progress. A prospect will come along and you will find yourself agreeing to something you don't want to do or charging lower pricing than you have set. Use these situations to uncover more hidden blocks. These are priceless aha's along the way.
[Tweet ""Pricing Starts with Your Mindset." – Christine Kane"]
4 – Set standards.
We trigger-finger quick-start fast-thinking creative entrepreneurs like to do things "in the moment." We're kinda "notsomuch" when it comes to setting standards and being clear. This is why my mastermind clients get such great results. My retreats force business owners to step back and actually THINK ABOUT THEIR THINKING. When you do this, you can set clear standards that guide you in the moment so that your knee-jerk responses to things are no longer running your business and keeping you in a state of lack.
5 – Be willing to be uncomfortable.
Money is a highly charged topic.
Most of us don't want to deal with the discomfort that comes with our own clarity. I can promise you, however, that there's a tipping point. You sit with the discomfort, you hear a few "no's." Then, you get your first yes and then your second yes. And then you live through someone criticizing your pricing. Then you pay for your family vacation and see your partner's eyes light up at how cool that is. And you start to realize the beauty of clarity and you become willing, even excited, about not always being comfortable with your own upleveling.
But that's what makes upleveling so worth it!
______________________________________________________________
About Christine:
Christine Kane is known as the Mentor to People Who are Changing the World. She is the president and founder of Uplevel You™, a million-dollar company committed to the growth and empowerment of entrepreneurs and creatives around the globe through teaching not only high-level cutting-edge authentic marketing and business strategies – but also transformational techniques to shift mindsets and wealth.
Christine has now worked with over two thousand people in her Uplevel Your Life® Mastery Program and Uplevel Your Business™ Program & Blueprint, in addition to her popular events and retreats – where she teaches students how to create successful businesses based in their passion, attract an on-going stream of customers, clients and income — while creating a life of meaning and purpose.
Christine provides Upleveling advice, breakthrough techniques and other resources to over 37,000 subscribers from around the world via her Uplevel YOU eZine. If you liked today's lesson, you'll love the transformations you'll experience in Christine's Uplevel Coaching Programs to help you quickly break through into higher levels of happiness and success!
_________________________________________________________________________
Click here to receive a free download of Christine's 5 Smart Ways to Make Money Fast video and worksheet.
And for all you'll need to start your freelance business, including Billing, Legal, Media, Design advice documents and more, check out Go Media's Freelance Survival Kit, now available at arsenal.gomedia.us.
Earn Your Worth!
To meet the author and learn more about pricing, contracts, collections and more, attend our design retreat: WMC: Off-The-Grid this October 5 -7th. For more information, head to wmcfest.com.
Over the years, we've had so many designers come to us and ask, "What should I charge?" Back in 2007, Bill shared A Designer's Guide to Pricing, one of our most popular posts to date, which shares many of his thoughts on this subject. Since then, our Cleveland Design Firm has learned a lot more about pricing. And as always, we're happy to share our latest insights with you.
Graphic Design Pricing Guidelines
Determining your fees can be tricky. There's a fine line between too much and too little. You want to be competitively priced while also ensuring profitability (we are in business to make money, right?).
So, we wanted to not only update Bill's post, but also share some graphic design pricing insights from our designer friends Jennifer Cirpici, Sophia Chang, Lenny Terenzi, Mike Jones and Scott Fuller.
We're also eager to share valuable tidbits from Bill's book, Drawn to Business, and from Go Media's own Project Manager and Account Manager, Sarah Traxler and Lauren Prebel.
Choose Flat or Hourly Billing.
The first step in determining your fee structure is deciding whether a flat rate or an hourly billing system is right for your business.
Hourly Billing
Here at Go Media, we work with hourly billing (although we used to work on flat rates). As Bill notes in Drawn to Business, "At its core, our system is hourly billing. I call it "hourly billing with caveats." If a client asks us: "How do you derive your estimates?" we will tell them: "It's based on hourly billing rates." But we no longer give the client a line-by-line breakdown of how we're adding up those hours. We also stopped showing them the hours we've actually worked, which we used to do. Sometimes we eat hours. Clients don't like it when you go over budget. If a client stays "on scope" and we just go over budget because we misquoted, or the client was a little pickier than we expected, we will eat a number of hours to try and close out the project on budget. I think we would be willing to eat up to 20% of the project's hours to try and come in on budget. This puts a little pressure back on us to work efficiently and to quote accurately. However, we make sure to let our client know the value they're getting. We'll trumpet the fact that they just got X hours of free design services so we could stay on budget. However, if the client is going WAY over budget, then we start billing them again, but at our hourly  rate."
In Drawn to Business, Bill stresses the importance of communicating policies before the project kicks off (even though most clients nod their head and tend to ignore the information). Putting things in writing always helps! At Go Media, that statement looks something like this:
Our quote is an estimate based on an hourly rate. If your project goes over budget we will be billing you at $XX dollars an hour. We are going to work very hard to stay on budget. Our quoting is typically very accurate, but you need to be aware of this policy.'
Now, this isn't to say that Go Media wouldn't work with a client who wants a flat rate. Should this be the case, we would be sure to discuss all of the project details and manage expectations at the onset.
Flat Rate Billing
Some of our designer friends who freelance prefer to bill based on a flat rate system.
Here's a few words from Jennifer Cirpici on her billing system, "I don't often work with hourly rates, I mostly work with fixed prices. I've worked with hourly rates in the past and it usually scares the clients off. They often ask for more hours to put into and in the end it's a ridiculous amount of money I have to ask them to pay. The amount you know they won't pay anyway. In my fixed prices I include the amount of rounds of feedback we would do, the copyright (will it be a year, two years, or a buy out? Will it be for a magazine, commercial or the web? Will they sell it to someone else? etc.), how long I think I'll work on it and the deadline. It's a different price when they want a project done within 24 hours or when they want me to have a lot of freedom and the deadline is in 3 months."
Lenny Terenzi, also a freelancer, notes, "I always bill flat rate. It seems to make it easier for my clients to digest. If I go over, I go over and know to charge more next time. If I go under by a large amount I adjust the final bill to reflect that though by the time all phone calls, and email and project management and file prep and all the little things that so many people do not account for come into play, I rarely am under by much."
On the other hand, Scott Fuller says his billing practices can ebb and flow based on the client. "I want to know, do they need X amount of options? What's their budget? Will they still be around to pay me?"
He notes, "I'm not above charging a 'Put Up With You' fee. It's important to know exactly what you're getting into."
Establish your rates.
At Go Media, we have different rates depending on the service. We design at $100/hour, develop at $125 and consult at $65/hour.
Queens based designer Sophia Chang structures her rates the same way, but also takes into account the type of client – "I have different pricing for graphic design, web design, illustration, consulting, project management, etc. It all varies on the client. If it's a small start-up or big corporate gig. I can say the general hourly range is between $80-200."
North Carolina based designer, Lenny Terenzi of Hey Monkey! Design, shares information on his fee breakdown, "Right now I calculate my project rates at $75 per hour. When I do proposals I give certain categories flat rate amounts. So for a $2,000 print / logo design project it may be:
– $300 Project Management
– $700 Creative Concepting (wireframe, sketches, etc.)
– $700 Graphic Design
– $300 File Prep and Delivery (small style guide, file formats etc.)"
Freelance designer Mike Jones, based out of Columbus, Georgia, charges between $88 and $107 per hour.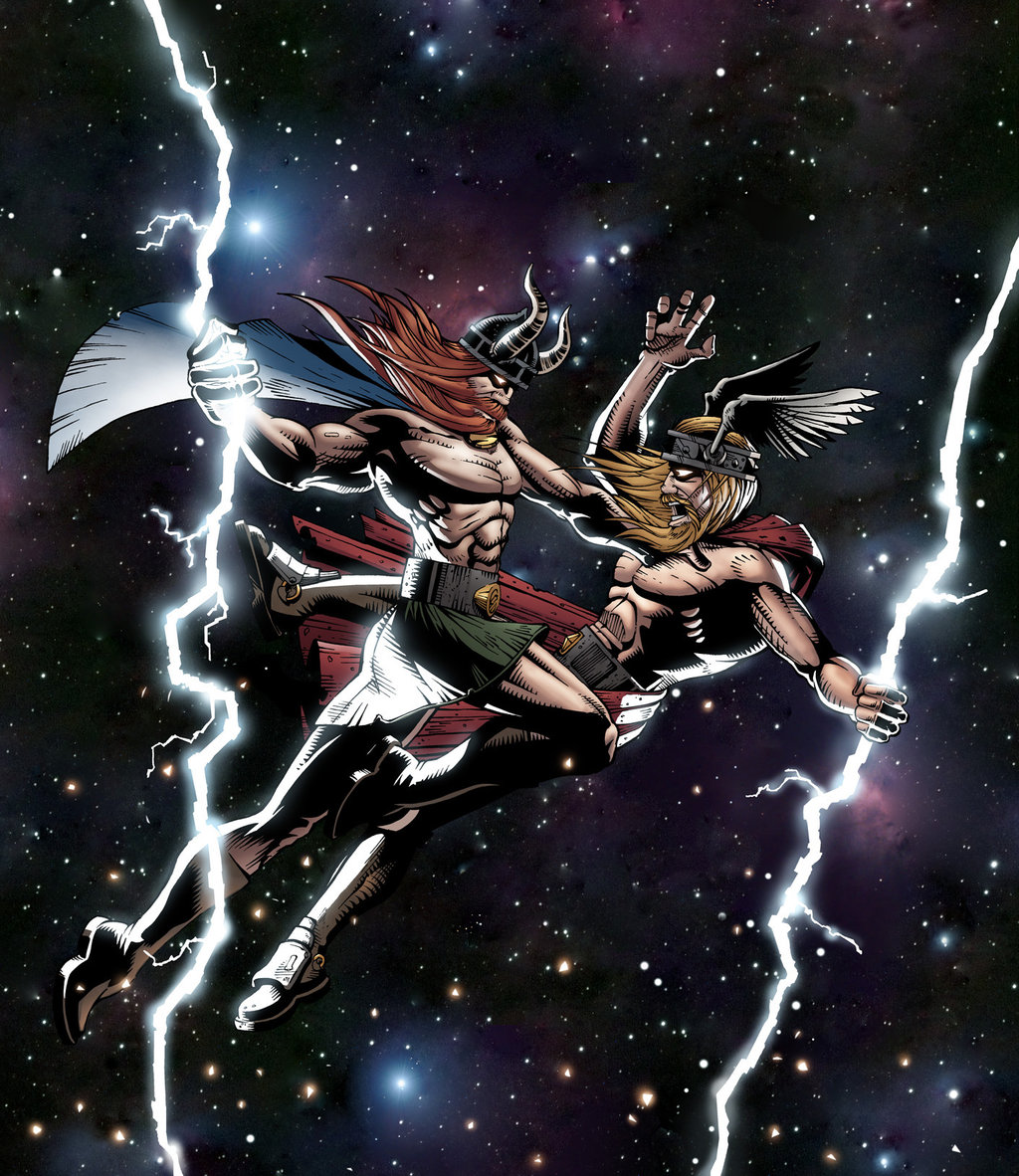 Know when to raise your rates.
Bill Beachy nailed it in his new book, Drawn to Business, "The easiest way to know when to raise your rates is when you're slammed. If your design schedule is booked solid for three months and you have more requests coming in, then it's probably time to raise your rates. This is a great way to discover your market value. Start with your rates low. Work hard until you're slammed, raise your rates, repeat."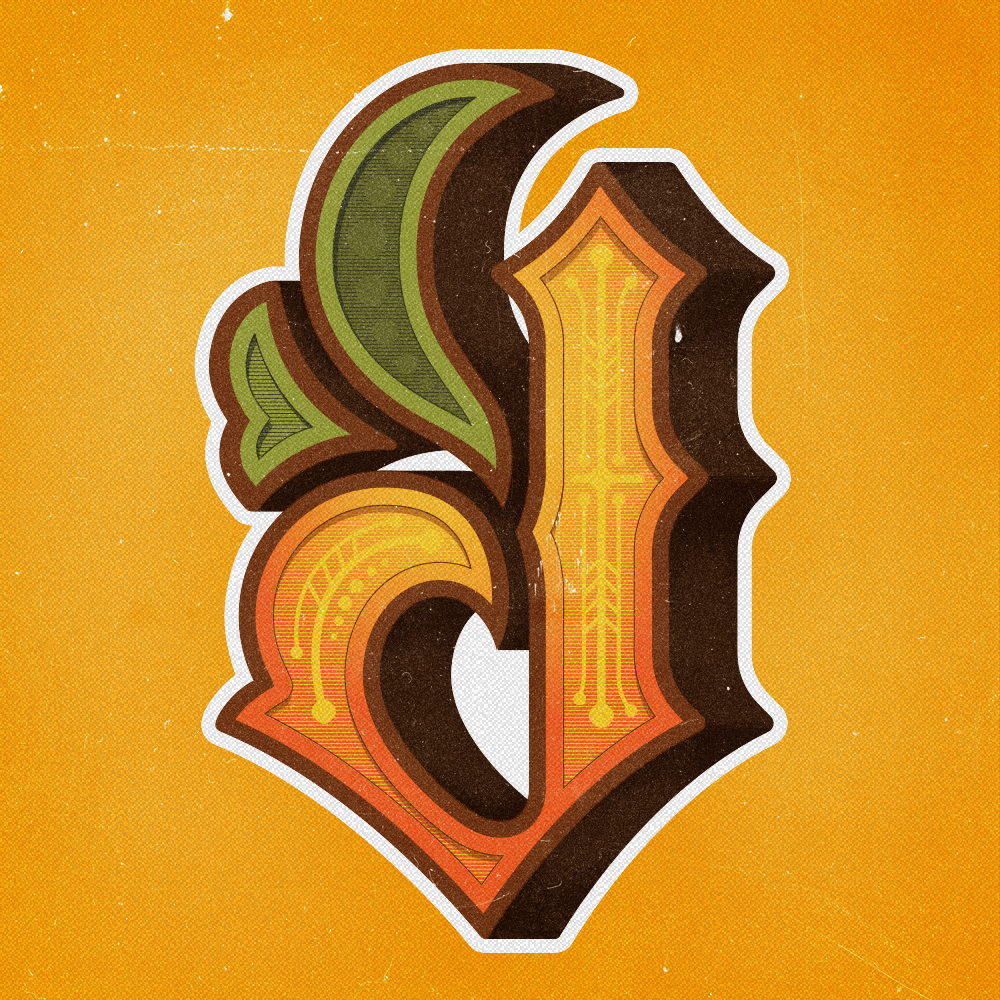 Look for a payment upfront.
At Go Media, we like to collect a security deposit before we 'kickoff' any project. Our policy is 50% of the project total for those under $5,000 and 25% for those over $5,000.
Jennifer Cirpici operates close to the same, "If it is a paid commission, I'll never work without getting paid upfront. It can be 30-50% (depends). It's just a security that the client won't easily go to another designer and that incase the client runs away, you haven't begun working on something for nothing."
Mike Jones, who asks for 50% upfront, notes that this is a non-refundable deposit. This, he finds, assures that his clients stick around through project completion. Another policy he holds to is a late fee; after 90 days, Mike adds 17% to the project cost.
Find what works for you.
Smart Negotiation
Ah, negotiation – one of the most important business skills. There are countless books, seminars, webinars, etc. on the tips and techniques of negotiation. Straight from the Go Media sales team, here are a few things we've mastered through experience:
Play nice and stay calm. Remaining friendly while arguing for your side is critical for successful negotiation! Don't insult a client (even if they have the most unrealistic or offensive demands). The last thing you want to do is damage a relationship or hinder repeat business.

Start high. Without being unreasonable, your first quote should be as high as possible.  As Scott Fuller puts it, "Always start high. Always. You can always go down, but it's very hard to negotiate your price up".

Know your rock bottom. At Go Media, we know our break even price and keep that in mind while negotiating!

Know when to slow it down. As Bill learned in his Yale School of Management course and noted in a previous post, "If you're caught unprepared for a negotiation or are feeling confused – then stop the negotiation, take some time and re-engage in the negotiation when you've had some time to gather your emotions and your thoughts."
Take the emotion out of quoting – be objective!
This can be hard! It's easy to make assumptions about a client's budget and what they can, or can't, afford and often times adjust numbers accordingly.
As Bill notes in Drawn to Business, "It's easy to go either way on this one. Either you're too empathetic, worrying about your client's budget and artificially lowering your numbers to what you think they can afford, or, if you're greedy, you'll artificially raise the numbers to what you want to make."
Over the years, we've found that breaking down projects into as many small pieces as possible, and quoting those independently, is the easiest and most accurate way to quote.
Being objective can be extremely difficult, but it ensures profitability in the long run!
Consider responsive pricing.
"It's easy to discount projects to appease a client and hopefully get them to 'bite'. But random discounting without any 'method to the madness' can be careless. Go Media utilizes what we call the 'Responsive Pricing System' which determines project minimums and the max percent discount we can offer a client based on how busy we are at any given time. The goal is to have price points that respond to the current workload," notes Lauren Prebel, Account Services Manager at Go Media. Here's a look into the Go Media Responsive Pricing System:
12 weeks or more, we offer no discounts and will only sell projects that are worth $5,000 or more.

Between 8–12 weeks then we're willing to discount our rates by 20% and we'll take any project worth $2,500 or more.

Between 4–8 weeks, we're willing to discount our rates up to 40% and will take any project worth $1,000 or more.

Less than four weeks, we're willing to discount our rates up to 50% and take any project worth $500 or more.
See Bill's July 2013 post on the Responsive Pricing System for more insights!
Bust Bad Clients
Listen, no matter how savvy, in business, you're going to ripped off. You have to learn how to recognize what we here at Go Media call busters, or bad clients. Once you recognize those bad clients, you must rid them from your life and business. They will only cause you headaches!
Here a few signs:
They're full of energy, pumping up your ego and offering you outlandish promises. They want you to do this one-small-thing before payment. 

They'll sell you on being the business partner of your dreams. You guessed it: at the end of the day, you're doing all of the work and they're taking all of the money.
They'll play down the amount of work they need done, suggest it's part of the current project. Sooner than later you're in over your head. And out a whole lot of cash.
For more on identifying and avoiding bad clients head to Bill's post on Beating Busters.
Stick to your guns.
Decide what your most important billing policies are and stick to them!
Other than the initial deposit required to 'kickoff' a project, Sarah Traxler, Go Media's dedicated Project Manager, explains that our most important billing policy is the payment installment process we instituted in 2013. "At the beginning of every project, in addition to a detailed timeline, a client is given a payment schedule that identifies the dates and amount we will be billing along the course of the project. This method ensures there are no surprises regarding payment!"
Our installment documentation looks something like this:
12/15 – Payment Installment no. 1 of 4: $2,125

01/15 – Payment Installment no. 2 of 4: $2,125

02/14 – Payment Installment no. 3 of 4: $2,125

03/14 – Payment Installment no. 4 of 4: $2,125
Sarah says that this policy has really streamlined the billing process – "Whereas it previously took a long time to invoice and figure out what's been paid, it hardly takes anytime at all now because everything has been calculated at the onset of the project. Of course, adjustments are needed here and there if a project is completed earlier or later than estimated, but that time is small in comparison to the time it used to take. It's made things much clearer and more straightforward for the client, as well."
Have confidence in your policies and stick to your guns!
Above all…
Ultimately, remember to maintain fairness, stick to your billing policies and have the courage to let go of the clients waving red flags in your direction.
Sophia Chang's last piece of advice? "Don't undersell yourself. Know your worth, do the research. And be open to making mistakes and learning from them!"
Best of luck everyone!
Let's keep the conversation going! What works for you? Where are you meeting challenges? What questions do you have?
Do you have more questions?
We know that this post did not answer every question you have about pricing.
Here are some more resources about pricing you can hit up:
You can also submit a story idea by writing to us here. Thanks everyone!
Lastly, make sure to check out our Arsenal Membership, which hooks you up with our huge product library for only $15 per month. Yes, seriously.