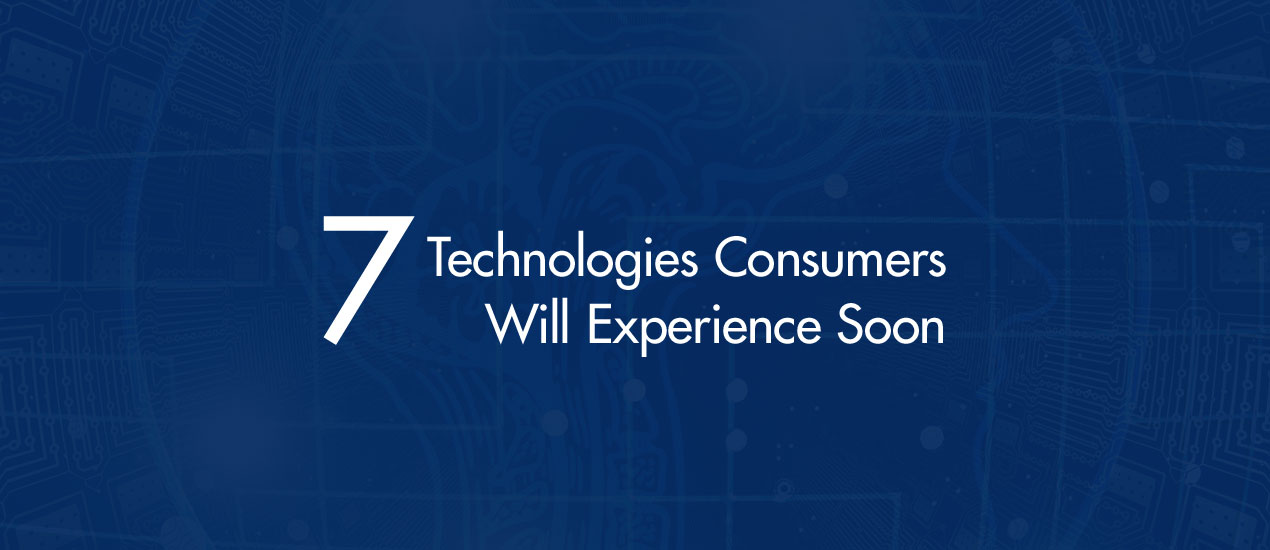 Technology has more of an impact on our daily lives than at any other time in history. Smart houses and smartphones are the first interactions most people have when they wake up and the last interaction they have before they go to bed. Doctors use technology for complex medical problems, teachers use technology in the classroom and businesses embrace new trends to attract customers.
The rise of the iPhone is an excellent example of how rapidly technology advances. Apple released the iPhone in 2007. At last count, 2.2 billion people own an iPhone just over a decade later. That is one little example of technology taking off and people embracing the smartphone.
In the coming years, some emerging technologies will become more common. Here are seven likely to take off and become a part of everyday life.
1. Speech Recognition
Speech recognition has advanced in the last few years due to the use of devices such as Alexa and Google Home, as well as advances in the way Siri and Cortana respond to voice commands. Consumers are already using this technology here and there, but expect it to become a more integral part of your day. There's no need to navigate to Amazon and click on an item to order. Instead, users will tell their phones or smart devices to place the order.
Speech recognition will start to appear in the ways we navigate our vehicles and interact with devices such as smart refrigerators and washers and dryers. Knowing how to program a device will become a thing of the past, as speech recognition advances and a simple verbal command makes technology work.
2. Cryptocurrency
You've probably heard of Bitcoin and other cryptocurrencies, but may not have used them. As business continues its march toward a global market, expect to see more and more use of cryptocurrency. Already, people are much more likely to use Apple Pay or a virtual credit card than cash. In a study by the German bank Bundesbank, researchers shared that for the first time in the bank's history, cash made up less than 50 percent of all transactions.
As more hackers perfect their skimming techniques, people are reluctant to use debit and credit cards for purchases. Cash isn't always convenient to have on hand, and it's bulky to carry around. Expect to see cryptocurrency rise, both for the convenience and the ability to use it across different monetary exchanges.
3. Driverless Cars
There is already quite a bit of buzz about driverless cars. Could the future of driving be one where humans don't even need a driver's license or the knowledge of how a vehicle operates? Fully automated cars would reduce traffic accidents, allow people to make better use of their time commuting to and from work and save money on fuel use. Liquid silicone rubber (LSR) is one area where advances impact the driverless car industry specifically. Autonomous cars use LSR parts while reducing the cost and increasing the performance of the vehicles. This tech will help make driverless cars affordable for everyone.
4. Artificial Intelligence
The driverless vehicles mentioned above may make you think about the novel-based movie I, Robot with Will Smith, where the computers try to take over the world — and the car he's driving in one scene. Advances in artificial intelligence (AI) mean there are fewer menial tasks for humans to do, and people can focus more on creative and management-based endeavors. Through 2020, expect to see a push toward transparency in how AI functions. People still don't fully trust AI — perhaps because of movies where computers turn on society — and developers are working to figure out how to expose the specific algorithms used for computer decision-making.
As people begin trusting AI more, the technology will take over more and more physical tasks. Although the day where a robot lives in your home and cooks dinner for you may be a decade or more away, the changes are coming. In the future, we may have everything from a robot nanny to a machine which cleans the entire house instead of merely a vacuum.
5. Internet of Things (IoT)
The Internet of Things is growing by leaps and bounds. A few years ago, the idea of connecting all our devices to "talk" to each other may have seemed almost impossibly futuristic, but today, the average home might have a smart thermostat and lights, programmed to turn on minutes before residents arrive home from work. Smart devices range from garage door openers to door locks to ways of interacting with your pets while you're away.
As 5G Internet speeds hit more areas and more devices enter the market, expect to see an expansion of IoT in nearly every field. One significant issue with all of these devices, however, has been that they all run separately, meaning users must keep track of a lot of different things. As Google Home and Alexa improve and expand which products they work with, expect automation of all devices to become simpler.
AI will also begin working with IoT so that devices can automatically set your preferences based on past behavior and best guesses. Imagine a day where you don't even have to set your coffeemaker to turn on. Why? Well, your smart home already knows you get up at 6 a.m. and sets the device for you.
6. Eye-Controlled Technology
Advances in facial recognition and eye-tracking software allow people to interact more easily with electronic devices. Already, the iPhone XS Max recognizes the user's face to open without using a passcode or fingerprint. The user looks at the screen, and the device unlocks, but only for the user through facial recognition. Expect to see more devices using this type of technology in the future. Imagine a car that's impossible to steal because the vehicle recognizes a list of pre-programmed faces before starting.
In the next age of technology, gestures and facial expressions may operate all types of devices, particularly computers and smartphones.
7. Smart Fabric
Imagine wearing a shirt which adapts to your body temperature, keeping you warm or cool based on comfort level. A team of researchers produced a wearable fabric with sensors embedded inside. Solar receptors could capture the power of the sun and heat the material on a cold day. Multiple sensors might track health metrics and notify someone before they have a stroke or heart attack. It could be used to better track the effectiveness of a workout.
The applications for smart material are limitless, such as bedding that maintains an ideal body temperature while sleeping and tracks sleep patterns. Smart fabric might help airlines ensure their passengers are more comfortable and alert flight attendants about any severe health complications, such as blood clots on long flights.
Impact of Technology
Changes in technology impact people's lives. As artificial intelligence advances, jobs will disappear — computers will replace people. Either new jobs that use more human intellect will replace old ones, or people will feel an economic impact. Freeing our time from menial tasks will giving citizens additional hours to read, study, learn new skills — or waste more time on social media than ever before.
Technology changes so rapidly that you may not even notice the shifts. Do you remember a time when you didn't carry your cell phone everywhere, and you went out to dinner with friends instead of sharing a photo of what you had for lunch on Instagram? Technology changes not only the physical aspects of life, but our social interactions. While most technology will make life easier, you must also be aware of potential negatives and work to counteract them for a fulfilling life.
AI in Design
When you hear artificial intelligence (AI) discussed in the news, it's usually related to new technical achievements in how large sets of data can be organized and understood. But the value of AI goes beyond just data science and can actually extend into other realms like web design.
Normally, web design is thought of as a purely human endeavor, like a form of art that is mostly reliant on creativity. However, advancements in AI have opened up an opportunity for designers to collaborate with smart computer systems to develop user interface (UI) and user experience (UX) content in a more efficient manner.
Let's explore how AI and machine learning (ML) are used in web design today and how we can expect these two fields to blend in the future.
Basics of Artificial Design Intelligence
The web development community uses the term Artificial Design Intelligence (ADI) first popularized by site builder Wix to describe how new automation technologies contribute to UI and UX work. This change in how professionals approach design methods has skyrocketed in popularity during recent years. Companies like Adobe have even begun to experiment with machine learning to build AI-centric design tools.
Obviously, design has evolved light years since the early days of the world wide web. Back then, webpages were manually coded in HTML while designers tried to determine what colors, fonts, and styles worked best in an online environment. This was a period of great experimentation, marked with plenty of failures and lessons learned.
As the internet matured, common design strategies and best practices emerged to help developers create a consistent experience for users. At the same time, back-end servers have come to rely on automation to build dynamic web-based applications. The ADI movement combines these two concepts to elevate how UI and UX design is accomplished.
Pattern Recognition
Much of modern artificial intelligence is based on a concept called machine learning, where a team compiles a wide range of data and lets a computer network analyze it through a sequence of algorithms. The goal is for the AI system to identify patterns and trends that might not be readily evident to a human.
Early ADI adopters realized that decades of web design experiments – successes and failures – could serve as a useful data collection to run through algorithms. The result has proven to be a powerful tool when it comes to humans collaborating with machines to improve UI and UX.
Consider logos: They're the foundation of development projects. Back at the birth of the internet, companies would create their own image file to serve as a digital logo. Time passed and some organizations realized they could outsource that task to experts in branding and web design. But still, it remained a purely manual effort.
Fast forward to today and designers leverage logo-makers that run on an AI system. Thanks to the massive data sets that algorithms have already crunched, the process is now as simple as answering a few questions, filling in a few criteria, then waiting for the system to propose different designs. This logo-while-you-wait process relies on the AI engine to analyze the latest logo trends to develop something that fits your company's needs.
Designing in the trenches – WordPress: If you work in WordPress, and it's hard to avoid it, you'll be elbows-deep in artificial intelligence and machine learning plugins before you realize it. There is a true explosion of new products hitting the market in this area, ranging from spam detectors to grammar improvement to a variety of recommendation engines.
A common scenario is a small business owner builds a website on a DIY platform like Wix and then realizes the extreme limitations, so asks you to migrate their website to WordPress, spiff it up, and turn it into a cash cow. Before you realize it, AI and ML are your project partners.       
Integration of Tools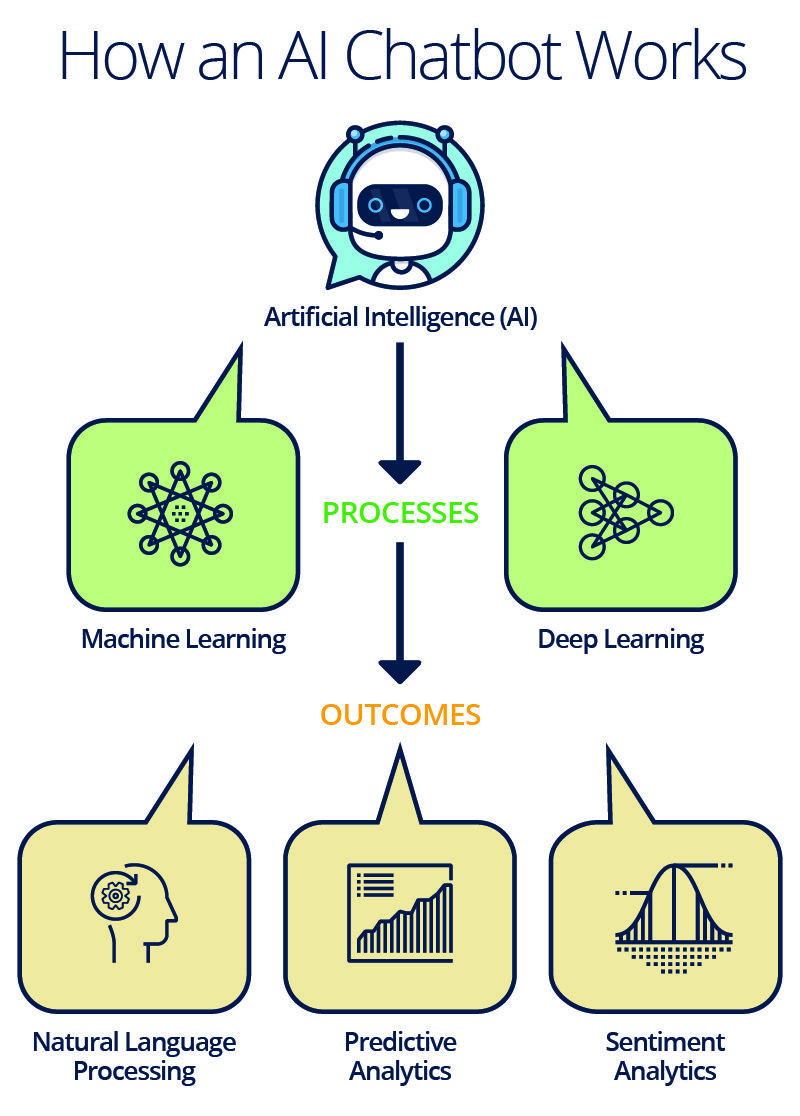 Web design is not just about colors, fonts and logos. The best websites in the world deliver a positive UX experience for each visitor. This means that when a person arrives at a website, they are easily find what they are looking for thanks to the combined design power of humans and AI.
One of the primary goals for AI and machine learning when it comes to web design is to make the UI and UX personalized for each user. Not all people agree on what display or set of features is best, especially if they come from different places on the planet and speak different languages. But AI makes it possible for designers to create flexible templates that adapt to the person using them.
Web developers have realized that they can integrate AI-based tools directly into their designs to add value for users. For example, users may want to edit PDF documents directly in their browser. In bygone days, that would have been a tall (or impossible) order, but with AI and machine learning doing the heavy lifting, content can be "visually" extracted from third-party files and made easier to manipulate on-the-fly, even in a document format formerly considered to be locked-in.
Another design feature that can be AI powered is an in-browser chat tool. Businesses that sell goods or services online often want to provide a way for their customers to get quick support. With an AI-based chat tool, this digital customer service representative can answer questions and point the way to useful information, often finding solutions without having to escalate their query to a human.
Privacy Considerations
You can't talk about the data that powers AI and ML in today's world without talking about how to protect it. Proper collection, storage, and use of data is no longer simply an ethical question. With the stringent GDPR regulations put into play in 2018, and the accompanying fines for misbehavior, it's a financial survival question as well.
How far has AI come? It's getting perilously close to being able to consistently hack the vaunted Captcha plugin using machine vision. Heretofore Captcha has served as a trusted website gatekeeper against automated spam but appears to be on the verge of becoming obsolete.
Consider implementing the following precautions when working with AI/ML in your own online life and suggest clients do the same when you hand off a completed site:
1    Almost every site collects some sort of data that falls under GDPR bur few site owners take the time to properly secure themselves against the latest smart malware attacks. A WordPress maintenance plan costs a little bit but removes that particular worry. It's exactly what it sounds like – outsourcing your security. For some, it's well worth the peace of mind to bring in experts.
2 If you're a freelancer or work for a company that collects customer data, you should already have a virtual private network (VPN) in place to keep hackers from stealing or corrupting your information. Already in use by 25% of people who go online, VPNs are rapidly becoming the de facto method of protecting all the info an insatiable AI algorithm needs to become smarter.   
3 Don't sign up for any AI tool that doesn't clearly spell out their privacy policy for how they will use your data. Avoid any sort of machine learning experiment that requires private information like a home address or social security number.
The Bottom Line
The advancement of AI/ML will continue to revolutionize all areas of technology, including web design. And we shouldn't depart the premises without allaying fears that the end game of this technology is to replace designers. That's not the likely outcome of all this – at least not in any foreseeable iteration of the industry.  
Instead, what we can anticipate is for web designers to begin trusting AI as an augmented partner, using it to accomplish repeatable tasks in an efficient way. This frees the designer to focus on the creative tasks that no amount of AI can simulate and benefits the end user, which is the ultimate goal.