A Free Texture Pack to Make Your Thursday
Join us every Thursday, when your friends here at the Arsenal take over the Go Media blog to share insights, tips, freebies or other fun to brighten your work day.
Today we're sharing ten textures we created exclusively for you. Check out the Arsenal for more textures known the 'round the world for being the best of the best.
Here's what you'll get with today's download:
These texture samples are from the following categories: dust, motion blur, paper, smoke, paint and fur.
We truly believe that you can never have too many textures. If you're like us, then head over to our Arsenal, home of the world's best design resources, where you can soak up thousands of textures (and counting) you can't find anywhere else.
Love our products? Access our huge product library ($11k in resources) and exclusive content for only $15/mth. Yes, seriously. Learn more now.
Download it now: 
Go Media Texture Samples 1 – 3
Go Media Texture Samples 4 – 5
Go Media Texture Samples 6 – 10
Introducing Justin Will's Sci-Fi vector pack!
Hello, dear Zine reader! It's Simon on this end of the keyboard for a new tutorial. This time, we'll have a close look at how to use Justin Will's hand drawn Sci-Fi vector pack.
The pack features a lot of the typical elements of a good Sci-Fi story: robots, crazy laboratory contraptions, a ray gun, a spaceman, and more! Each of the vectors has been given extra care in its execution to be unique, yet quickly recognizable.The assets all feature this clean, detailed, yet almost child-like treatment to them.
DOWNLOAD JUSTIN'S SCI-FI VECTOR PACK NOW!
Arsenal Members, you get this pack at no extra charge! (Feels like your birthday, doesn't it?)
Technical notes
We'll be using mostly Photoshop CC for the tutorial, but any version of Photoshop past CS3 should be fine. Note also that I'm working on a Windows-based system, but other than visual appearance and slightly different keyboard shortcuts, that will not have any impact on the process we'll go through. We'll use Illustrator only to open the vector asset, and to paste it in our Photoshop document.
We are going to work extensively with textures. It's a good time to remind you guys of a few base rules, and processes:
Don't know what a clipped layer is? Glad you asked! This means that the layer is only visible/applies to the layer directly below it. You can very quickly do this by holding ALT down on your keyboard and clicking between the two layers. Here's a quick demonstration.
Every time we'll work with textures, we'll follow this simple process: place as smart object, sharpen1, desaturate, enhance contrast with levels, and modify the blending mode.
Placing the textures as smart objects, and using adjustment layers to tweak them, allows us to stick to a non-destructive workflow. We've explored in depth the numerous pros and few cons of such a workflow in this past tutorial: "How to Use Textures The Right Way."
Notes: 1 – accessed through the Filter > Sharpen > Sharpen menu
So, what are we going to build?
Given the comic book/children's book illustration style of the assets, we wanted the final output to fit these realms. After some experimentation, and a dozen thumbnail sketches, here are the two main ideas that came to life: a NASA recruitment poster, and a book cover for a (fake) children's book called "The gentle robot." I worked with color pencils to establish a color palette right away.
The slightly colder blue and green hues of the robot's body contrast nicely with the warmer orange background.
In this concept, the orange space suit of the astronaut contrasts with the colder dark blue and magenta of the deep space behind him.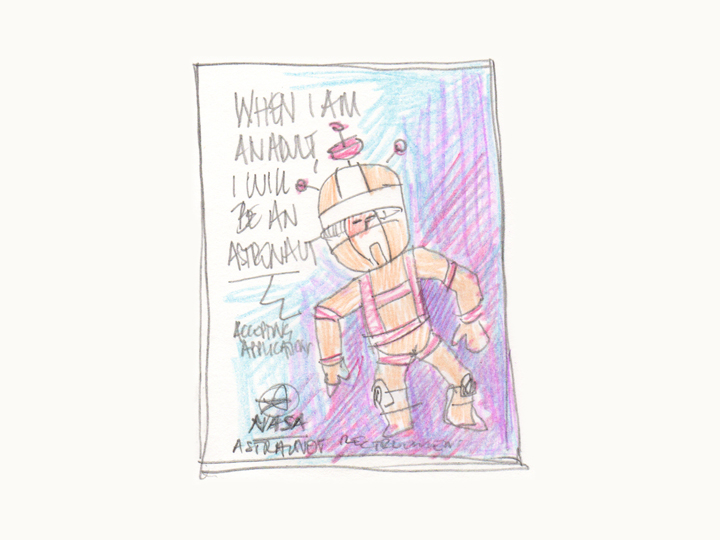 After discussion, we decided to focus on the children's book cover: it felt truer to the asset, and to the desired target audience.
We'll need to grab a few things before we start
Good news! Aside from the vector asset, all the things you'll need for the tutorial are free resources. We also decided to make two textures from the Arsenal available as freebies, so you wouldn't be hindered in the completion of the piece. The assets you'll need to get are textures, available from the Lost and Taken archives, as well as from the Lost and Taken Flickr stream.
The first texture is Grey_Grunge4.jpg, from Lost and Taken's five grey texture pack. Pro tip: grab the whole set, all of these are great.
The next texture is LT_Microscopic35mmFilm_02.JPG, from the seven microscopic film textures pack.
Next, is Vintage_Paper_7.jpg, from the early 20th century paper textures set.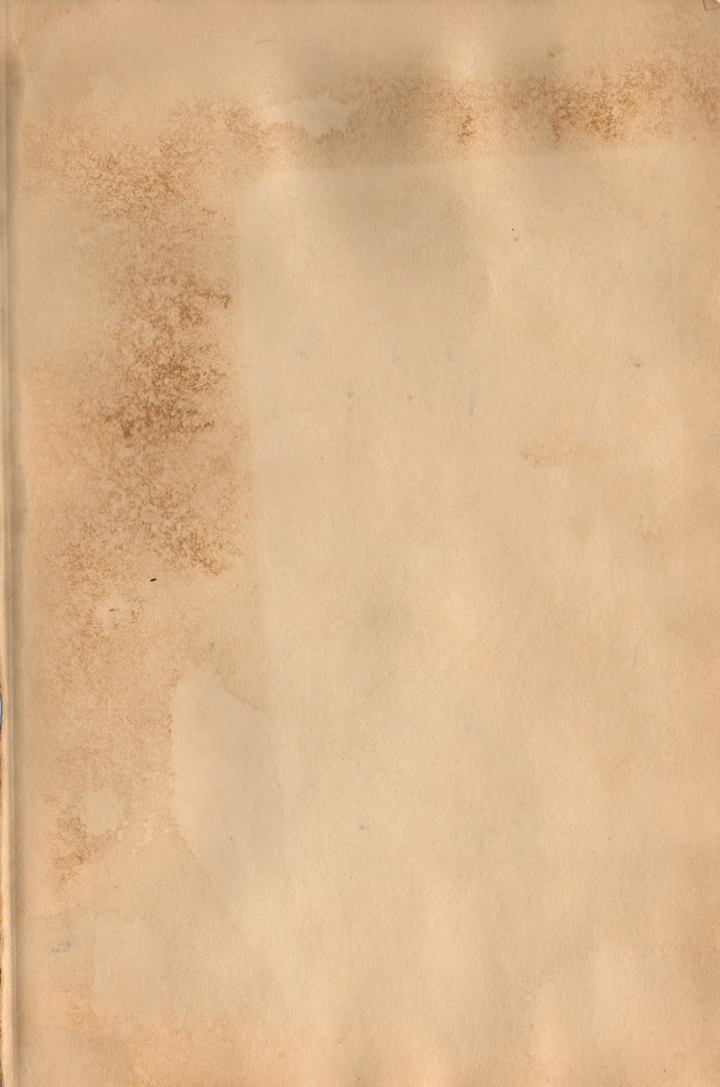 The following asset is DigitalNoise_05.jpg, from the digital noise textures pack.
Next, brown16, from Lost and Taken's Flickr stream. Pro tip: remember to always download the highest possible size, or better yet, the original size, when grabbing textures from Flickr.
Next, free_high_res_texture_455, also from Lost and Taken's Flickr stream.
The last two textures that interest us have generously been made available as freebies by Go Media's Arsenal. Pro tip: become a member today, for access to thousands of design assets, for only $15 a month.
The first texture is vintage-paper-textures-volume-01-sbh-005.jpg, from the Vintage Paper Textures, Volume 1 set.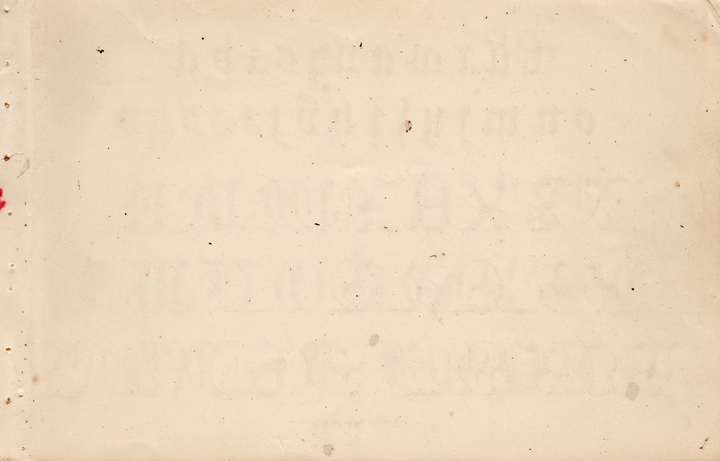 The second freebie is metal-dumpster-textures-021-sbh.jpg, from the metal dumpster texture pack.
Document setup
Since we are working on a book cover, we are going to work within a document with different measurements from our typical 18″x24″. One of the most popular book cover sizes is 6″x9″, which is an aspect ratio of 2:3.
Our document will have a one inch bleed/safe zone around it, to account for trimming and other production constraints. This means that instead of being 6″x9″ on the nose, it'll be 8″x11″.
The next step is to add a few guides. We'll use them to mark the actual cover's size, as well as the center of our canvas. I'm using Photoshop CC's New Guide Layout feature to generate these rapidly.
Note: if you don't have the CC version of Photoshop, you can leverage the power of GuideGuide to accomplish the grid-related tasks quickly. The current version isn't free, but older versions are.
Additionally, we can also add guides to mark a half inch zone within the safe zone. These will help us not to stick our content too close to the edges of the cover.
With that done, we can get started with the real thing.
Building up the background
The first step is to fill the background layer with a pale orange, #fde2c6.
The first texture we'll use is brown16 (5025205871_cab14db56b_o.jpg).
It needs to be placed as a smart object, centered in the canvas, and scaled down to 52%. That way, it will fit well within the final format of the cover (6″x9″).
After sharpening the texture (Filter > Sharpen > Sharpen), we need to desaturate the texture using a clipped hue/saturation adjustment layer.
Next, we need to use a clipped levels adjustment layer to adjust the texture's details.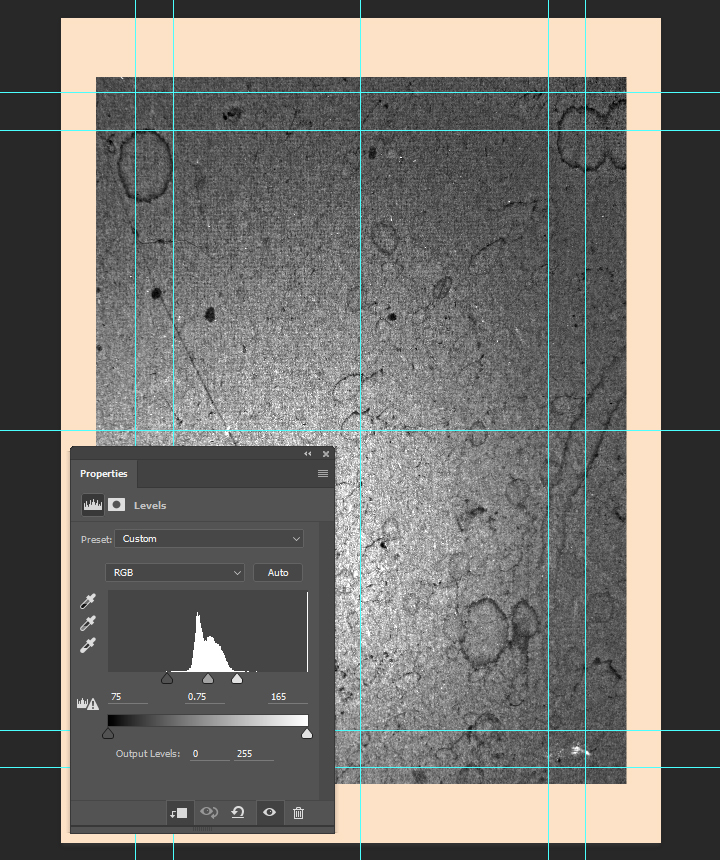 Finally, we need to change the blending mode of the texture to soft light @ 85% opacity.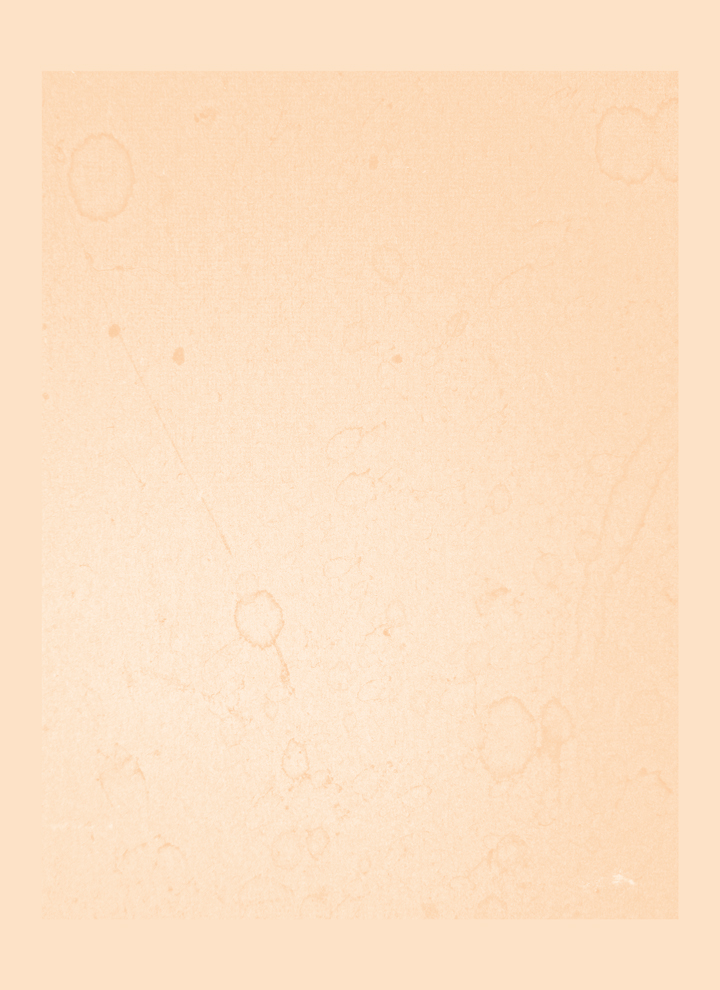 The next texture is LT_Microscopic35mmFilm_02.JPG.
It needs to be centered in the canvas, rotated 90° clockwise, and scaled down to 17%.
After sharpening, and desaturating, we need to use a clipped curves adjustment layer to invert the texture.
The trick to invert the texture is to use the negative preset in the drop down menu.
Then, a clipped levels adjustment layer to tweak the texture.
Finally, we need to change the blending mode to soft light @ 85% opacity.
Our background is set. Now, we need to organize our layers better.
The robot
As we want to build the book cover for a story about a robot, we need to bring the said robot in our piece. Let's open the vector set in Illustrator.
Our robot is second from the left in the first row.
It needs to be placed in our document as a smart object, scaled up to 225%, and located precisely at X: 4″, and Y: 7″.
The next step is to give the robot a bright blue color overlay (#78c8d8).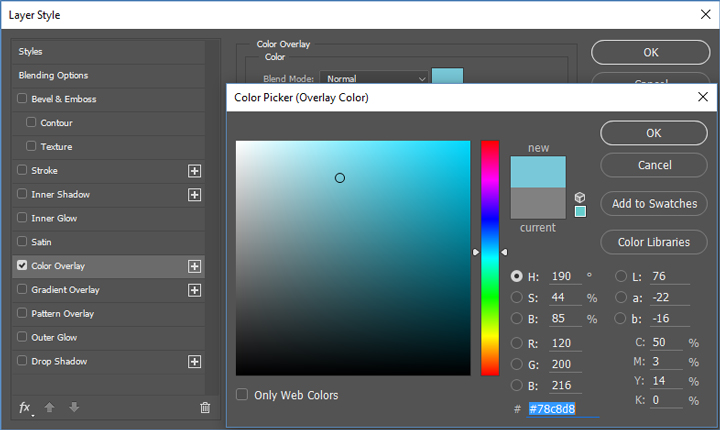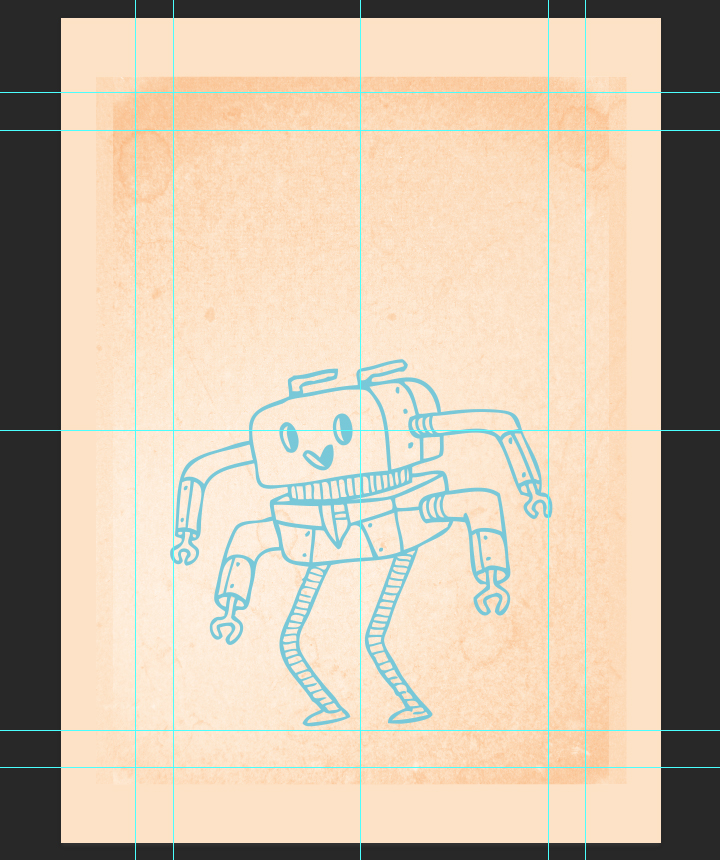 Now, we need to give some additional colors to the robot. Let's start by giving it its main color fill. The robot will be a light blue color, #d6f6f1. We need to create a new layer below the robot's smart object, and to paint the color in carefully, without going over the lines. Given the scale we are working at, a hard, round 100 pixels brush will do just fine. Pro tip: you can use your magic wand (W) to create a selection if you don't trust the precision of your brush strokes.
The next step is to add a secondary color to the robot. We'll fill its "hands" and "sleeves" with a pink hue, #dd86a5. Note that we're filling the area inside the sleeves.
Now, we need to give the robot some depth. We'll do this by painting a green hue (#bad9ab) in select places, where there would be shadows. The exact positions of the shadows don't matter, as long as they are consistent.
Also, a small hard brush (between 12 and 18 pixels), and zooming in at 100%, will both be paramount to paint precisely the small details.
The last thing we need to give the robot is a grounding shadow, otherwise it will look like it's floating in space. We are going to use the ellipse tool (U) for that. The ellipse is 3.75″x0.5″, and located at X: 4″, and Y: 4.35″. Its color is #dd86a5, the same pink hue used for the sleeve and pincers.
With that done, we can organize our layers some more.
Type
A book cover without a title and author name appearing is not often heard of. Our story is called "The gentle robot," and was written by Cassia Ovami (internet high five if you find the real author name hidden behind this anagram).
The two typefaces we'll use for the cover are part of free font families from the Google Fonts project: Open Sans, and Droid Serif. Pro tip: download the whole Open Sans family (Open Sans, Open Sans Condensed), as well as the whole Droid family (Droid Sans, Droid Sans Mono, and Droid Serif).
Once the fonts have been downloaded, we need to  generate three separate text blocks:
"THE" – set in Droid Serif Bold Italic, that is 24 points tall, with kerning set to metrics, and colored in blue #78c8d8
"GENTLE ROBOT" – set in Open Sans Extrabold, that is 48 points tall, with kerning set to optical, and also colored in blue #78c8d8
"CASSIA OVAMI" – set in Droid Serif Bold Italic, that is 24 points tall, with kerning set to metrics, and colored in #dd86a5
Here are the position coordinates for each block:
THE – X: 4″, and Y: 1.65″
GENTLE ROBOT – X: 4″, and Y: 2.30″
CASSIA OVAMI – X: 4″, and Y: 3.125″
There is an obvious gap between the title, and the author name. We'll use this space to add a blue rectangular divider. We'll create it using the rectangle tool (U). The shape is colored in our blue (#78c8d8), and measures 5″x0.1″. It's placed at X: 4", and Y: 2.7″.
With that, our text block is complete.  A bit of layer organization, and we can move on to the finishing touches!
Textures! Textures everywhere!
We'll approach adding textures to the piece in two phases: first, we need to add some textures to the robot, so it doesn't clash too much with the background. Then, we'll add texture that will impact the piece as a whole, visually linking everything together. The process we'll follow is the same as before (place as smart object, sharpen, desaturate, enhance contrast with levels, and modify the blending mode).
The robot
The first texture we'll add to the robot is the first of the Arsenal freebie set: vintage-paper-textures-volume-01-sbh-005.jpg.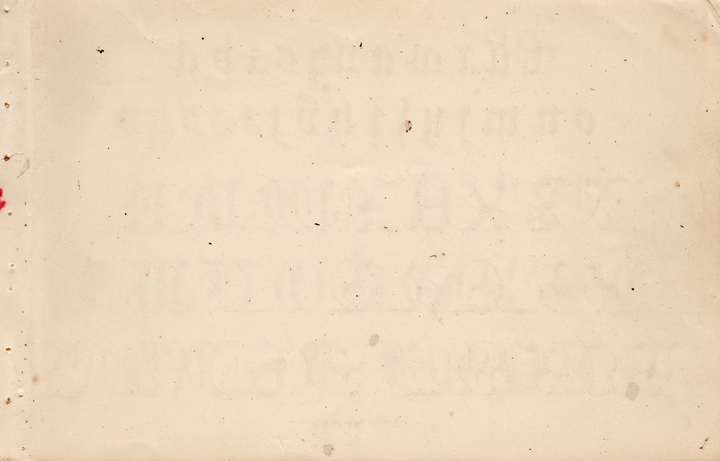 It needs to be placed centered in the frame, rotated 90° clockwise, and scaled up 160%. The layer should be located right above the robot smart object in the layer stack, which is why the title block is still visible. Pro tip: the title block layer group can be turned off for a better view of the texture work.
Clipped levels adjustment layer.
Blending mode: soft light @ 100% opacity.
The next texture is the second Arsenal freebie, metal-dumpster-textures-021-sbh.jpg.
It's placed at X: 3″, and Y: 7.15″, scaled down to 16%. We also need to rotate it from 180°.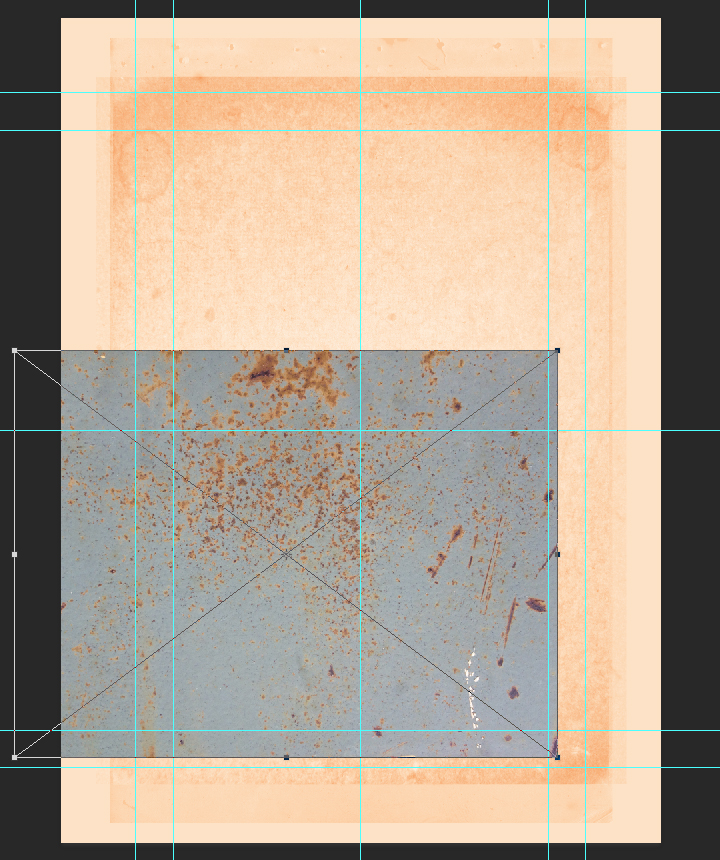 Blending mode: soft light @ 85% opacity.
The last of the three robot texture is Vintage_Paper_7.jpg.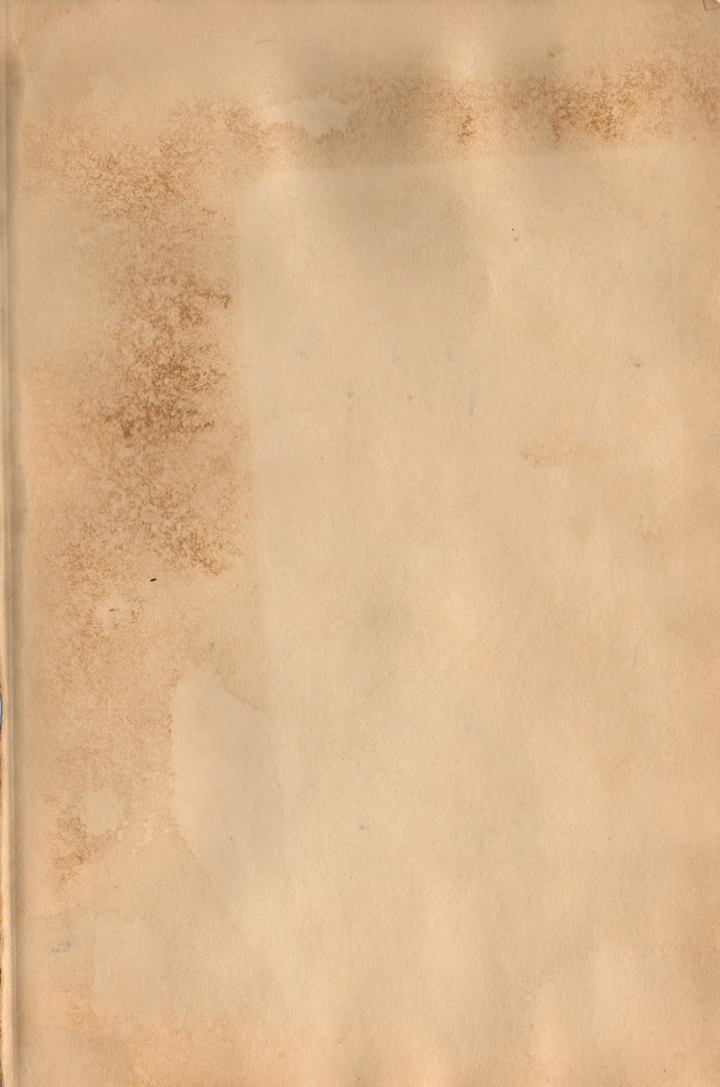 It's placed at X: 4″, and Y: 6″, scale untouched.
Blending mode: color burn @ 10% opacity.
Now, we need to limit the impact of these three textures to the robot and its supporting shadow. First, let's give the textures and their adjustment layers their own layer sub-group.
Next, using the magic wand (W), and with the robot smart object highlighted in the layer palette, we are going to select the empty space around the robot.
Next, we are going to invert the selection (CTRL/CMD+SHIFT+I or Select > Inverse), to select only the robot.
Now, to add the pink supporting shape to our selection, we need to CTRL/CMD+SHIFT+CLICK its thumbnail in the layer palette. CTRL/CMD+CLICK loads a layer's content as a selection. Using SHIFT as the shortcut modifier tells Photoshop to add that to the currently active selection, rather than create a new one instead.
Finally, we can highlight the robot textures layer sub-group at the bottom of the layer palette, and click on the add layer mask button of the layer palette for a layer mask that limits the textures' visibility to the robot. Alternatively, we can use the Layer > Layer Mask > Reveal selection menu.
And with that done, we can move on to the global textures.
Texturing the whole piece
There are three textures in our list that we haven't used yet, and these are the last three we need to add to the piece.
The first of these textures is free_high_res_texture_455.
We'll use it placed centered in the canvas, rotated of 90° clockwise, and scaled down to 52%.
Blending mode: soft light @ 100% opacity.
The next texture is Grey_Grunge4.
It's placed centered in the canvas, and scaled down to 27%.
Blending mode: soft light @ 35% opacity.
Finally, the last texture! It's DigitalNoise_05.jpg.
It's centered in the canvas, rotated of 90° clockwise, and scaled down to 18%.
The only adjustment needed here is a clipped curves adjustment layer, set to negative.
Blending mode: soft light @ 65% opacity.
The piece is now complete. We can organize the layer stack better.
With that done, it's time to save a copy of our document, cropped to the final dimensions of the cover (6″x9″).
After that, we can mock it up, to get a sense of what it would look like once printed.
Wrapping things up
Phew, we're done! I hope that you enjoyed the ride, and that you have learned a few tips here and there to reuse in your own work. If you've already grabbed Justin's Sci-Fi vector pack, I hope that thus tutorial gave you a sense of what you can accomplish with it. If you haven't, I wonder why you still haven't!
DOWNLOAD JUSTIN WILL'S SCI-FI VECTOR PACK
Do you have questions? Suggestions? Ideas on how to improve the workflow presented here? Please do reach out in the comments below!
You should also share your outcome with us, either in the comments below, on our Facebook page, or by tweeting it to us at @go_media.
And on that note, that's all for me today. Until next time!
Categorized:

Go Media's Arsenal, Photoshop, Textures, Tutorials

Tagged:

arsenal, book cover, Illustrator, Photoshop, robot, textures, The Shop, tutorial
Introducing The Shop's rolled ink texture packs, volume 01 and 02
Ladies and gentlemen, drum roll please. I'm happy to announce that my rolled ink texture packs are finally available on the Arsenal! Simon from The Shop here, and I'll be walking you through both texture packs, as well as through a few techniques to make good use of them. On to the texture tutorial!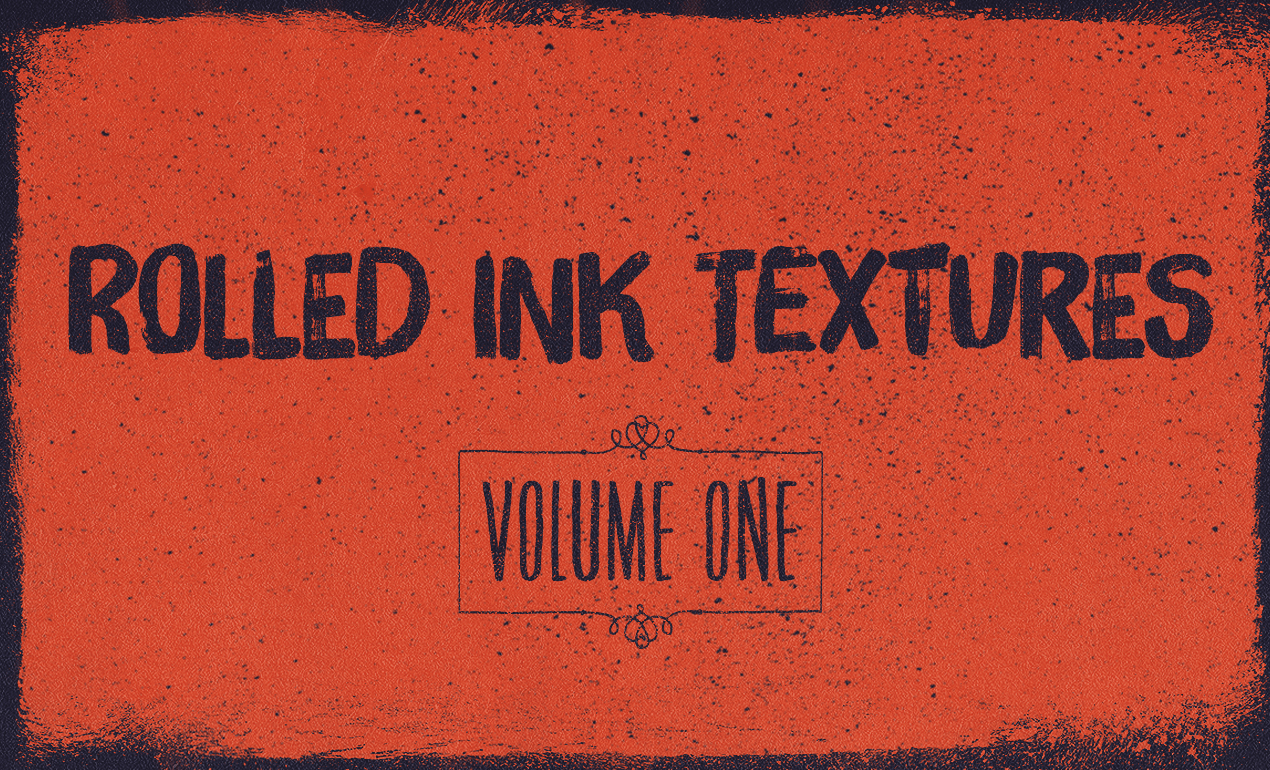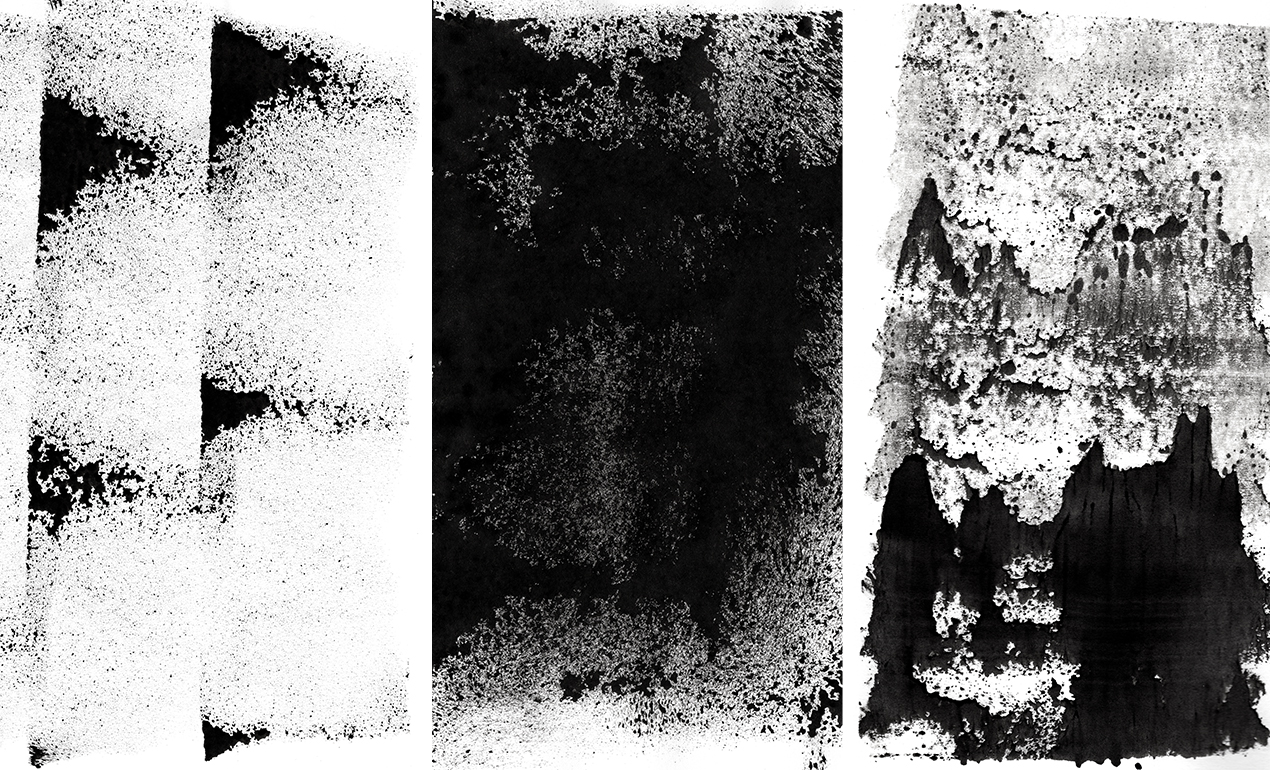 BUY THE SHOP'S ROLLED INK TEXTURES, VOLUME 01
So, what is it about these textures that makes them awesome?
Well, for a start, they have been created by hand. I used both a foam and a rubber roll to execute them, and lots of rich, deep, black ink.
The result is that series of 28 textures in total (14 in each pack). After experimenting with pressure, ink quantity, roller motion, and paper types, the textures were left to dry for a few days. After the drying was complete, they were scanned in at very high resolution (800 dpi and more). Following the scanning process, they were carefully, and minimally edited to produce a set of textures sized at 5000 x 7800 pixels on average.
Both sets are delivered in the form of flat RGB .jpg images in a ZIP archive.
BUY THE SHOP'S ROLLED INK TEXTURES, VOLUME 02
Cool story, but how do I use these textures?
Oh boy, am I glad you asked. I precisely prepared a quick piece showcasing these textures, so we could experiment a little bit. We'll use both Photoshop and Illustrator for this tutorial, but you should be all right with just Photoshop.
Step 0: Assets gathering
Before we get started, you'll need to put your hands on a few assets.
The first asset is an old envelope texture, courtesy of our very own Dustin Schmieding.
The next asset is a blue soft grunge texture, also from Dustin (through his Valleys in the Vinyl blog)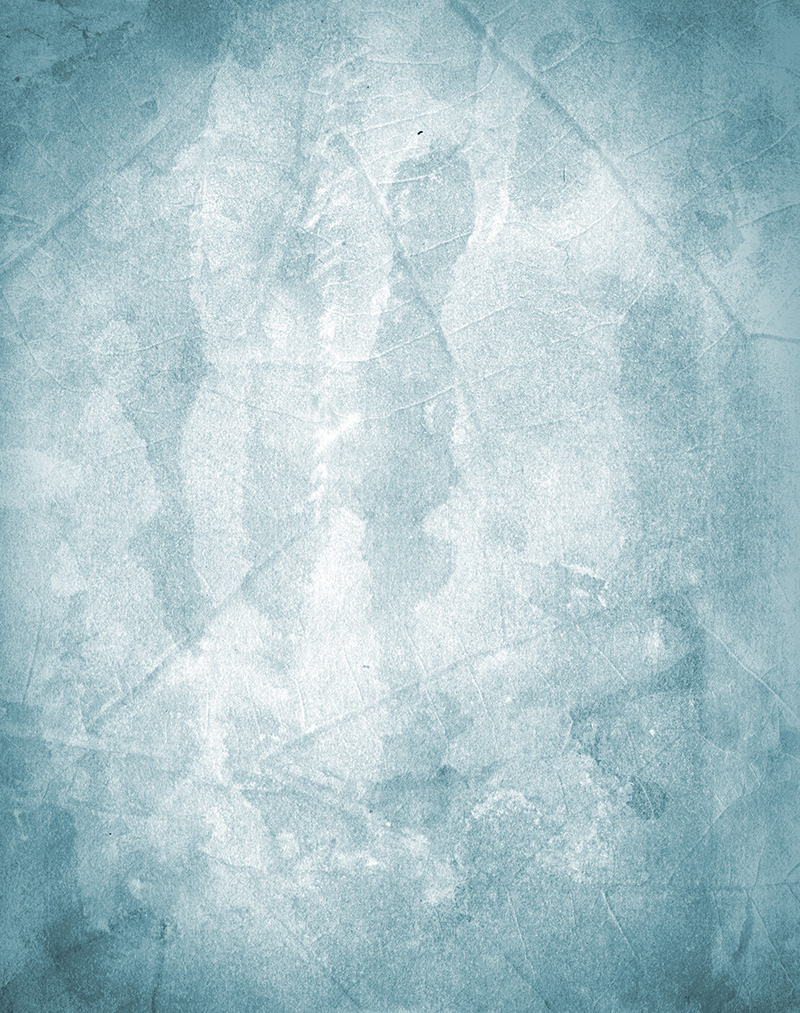 Finally, I prepared a small freebie pack for you guys.
GET THE TUTORIAL ASSETS AND FREEBIES
It includes the vector type element used in my piece. I crafted it using a typeface called Felt Noisy, made by the awesome folks at PintassilgoPrints. Consider buying that amazing, messy brush style font! You won't regret it one bit. The file is available in Ai (CC), EPS (CS3), and PDF formats. It includes a black and white and pre-colored version of the artwork.
Talking about colors, here's a palette I've established for my piece, based on the colors of WMC Fest!


Color by COLOURlovers
The freebies we've included in the pack are two of the textures from the Rolled ink textures, volume 02 pack. They are #4 and #12. They will be used in the tutorial.
Finally, the last asset you should have at hand is a useful set of Photoshop actions by Media Militia. They allow you to turn white pixels to transparent ones, with a single mouse click.
I'd like you to also quickly read the post – it includes some background on how the actions work, and instructions to install them.
Step 1: file setup
The first step is to create the canvas we'll be working in. I'm using an 24″x18″ file @ 300 dpi.
I've also created a few guides to give a loose structure to work from. I've placed my vertical guides at 1″, 2″, 12″, 22″, and 23″. My horizontal guides are placed at 1″, 2″, 9″, 16″, and 17″. This "grid" gives me a quick indications of my piece's center, as well as marks a nice border zone around it.
Step 2: the background
Start by filling your background layer with our bright yellow (#fbfbd9).
Feel free to double click on it so it becomes an unlocked layer.
Create a new layer above the yellow layer, and fill it with our dark green  (#337061).
You know have two layers, one being completely invisible.
We're going to leverage rolled-ink-texture-pack-volume-02-sbh-007.jpg from the second volume of the rolled ink textures. Pasted into a layer mask, this texture will allow us to reveal the hidden yellow layer. Visually, this will translate into a bright border around our dark piece.
Open the texture in Photoshop.
Select its content, and copy it (CTRL/CMD+C). Head back to our piece. Add a layer mask to our green layer.
Make sure the layer and the layer mask are "untied" to each other (no chain link). This will allow us to move/transform their content independently from each other.
Now, ALT/OPTION+CLICK on the layer mask to access its content. Simply paste the texture in there (CTRL/CMD+V).
In a layer mask, black pixels represent the parts of the image that will be hidden, and white pixels the ones that will be shown. The various gray levels represent the various degrees of transparency. With that in mind, we're going to place our texture so it will allow a bit of the yellow layer to show at the edges of the piece. We'll obviously have to invert the layer mask's content to achieve our effect.
You can see that I'm slightly distorting the texture to fit the project/goal at hand.
Once the texture is in place, invert it (CTRL/CMD+I).
Click back on the layer's thumbnail to admire our result. This is the perfect moment to further tweak the layer mask if the result isn't quite where you'd like it to be.
I'm personally happy with the texture overall, but I think some of its artifacts (paper folds and creases) are showing too strongly. I'm going to use the levels panel (CTRL/CMD+I) to fix this. With the layer mask selected, bring up the levels. Tweak the various sliders until you reach a level you feel comfortable with. My values bring a stronger contrast to the texture, "washing off" some of its detailed creases, folds, etc.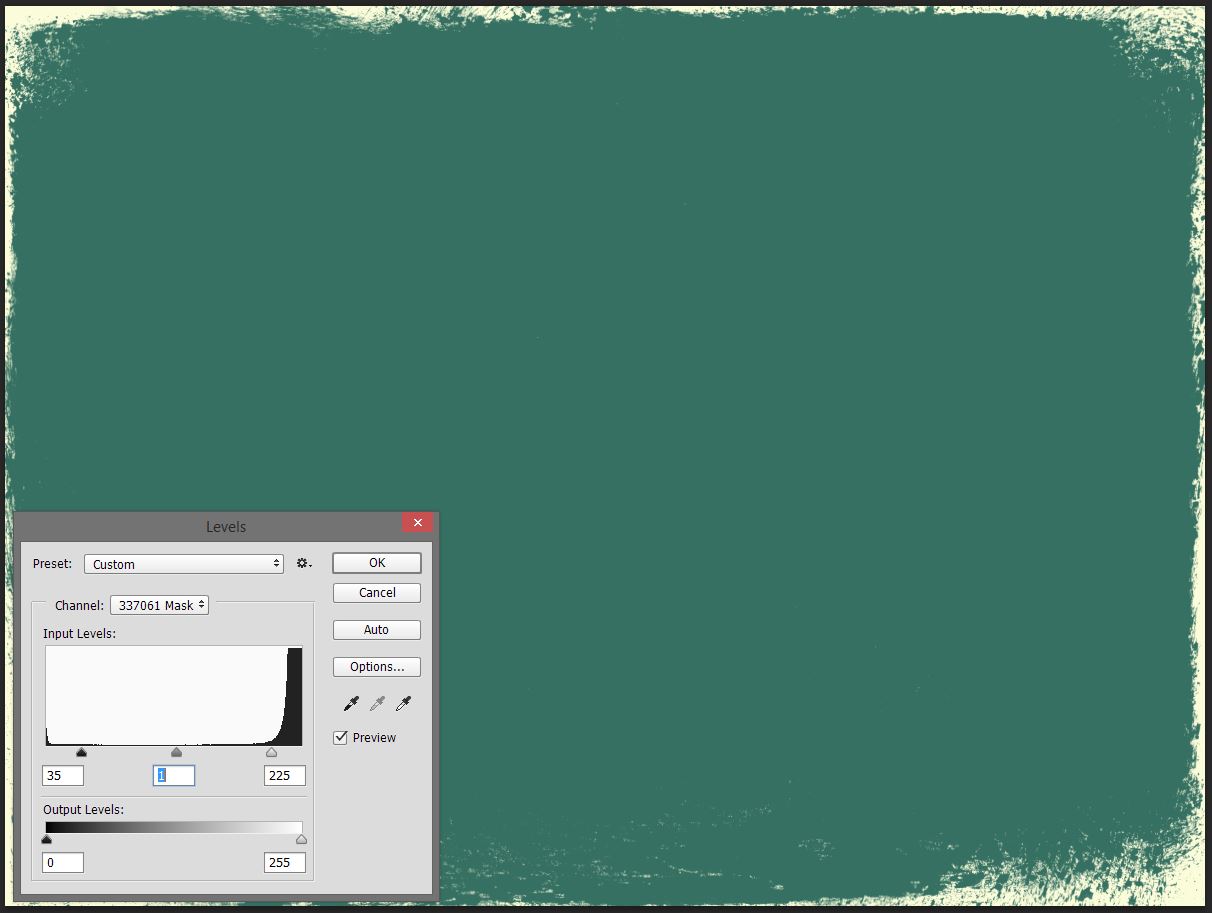 And here's our cleaner, and better defined result.
And we're done with our background. Proceed to some house-cleaning (or else!), and let's get ready to move on to adding the type element to our poster.
Step 3: bringing the type in
It's time to move on to Illustrator, and to open one of the files containing the type element.
You have a couple options from here:
Grab the pre-colored element, copy it, and paste it into your Photoshop document
Use the monochrome element, tweak the colors to your liking, copy it, and paste it into your Photoshop document
Get the Felt Noisy typeface, and use the many alternate characters available to tweak the type element to fit your tastes just right (and then paste it into your Photoshop document)
Because I'm already happy with my current color scheme, I'll settle on the already colored type piece. Simply copy it, and paste it in your Photoshop document. I HIGHLY recommend keeping the type as a smart object, as this will retain its vector properties within your raster file. This could come in handy should you decide to tweak the type's placement or size later.
Size the type to your liking.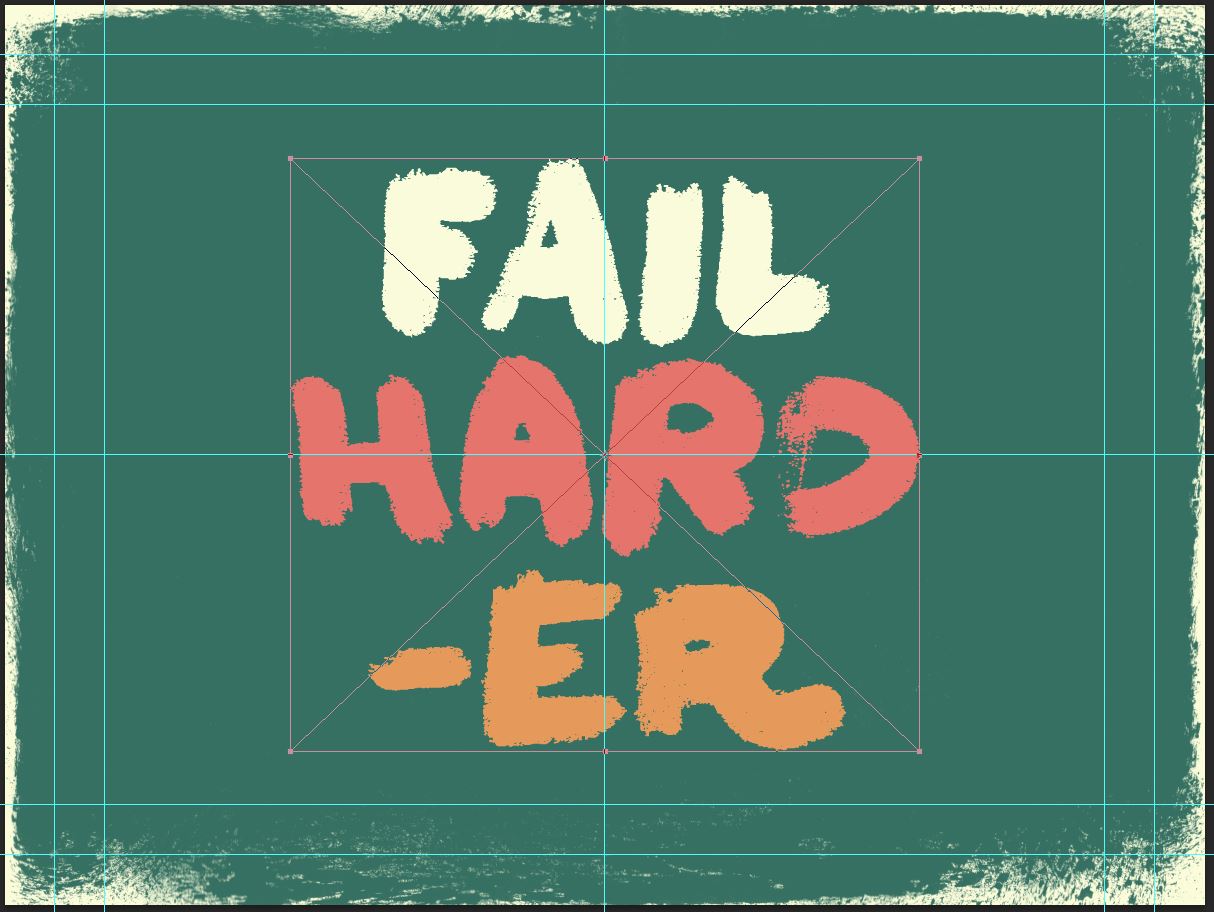 Once you're happy with the type, proceed to organize things a bit.
It's now time to finally use our rolled ink textures.
Step 4: using the rolled ink textures to create ink noise
If you haven't done so yet, it's time to grab Media Militia's actions, and to get them installed. Next, open rolled-ink-texture-pack-volume-02-sbh-012.jpg from your asset pack.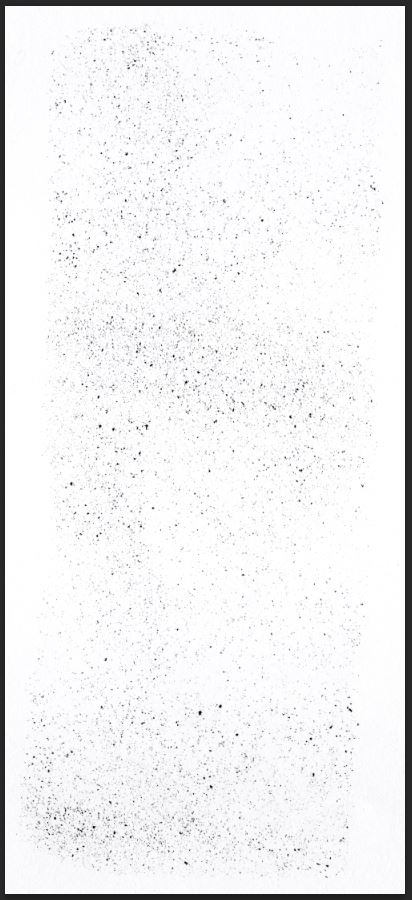 You can use levels to tweak the texture to your liking (lighter or darker).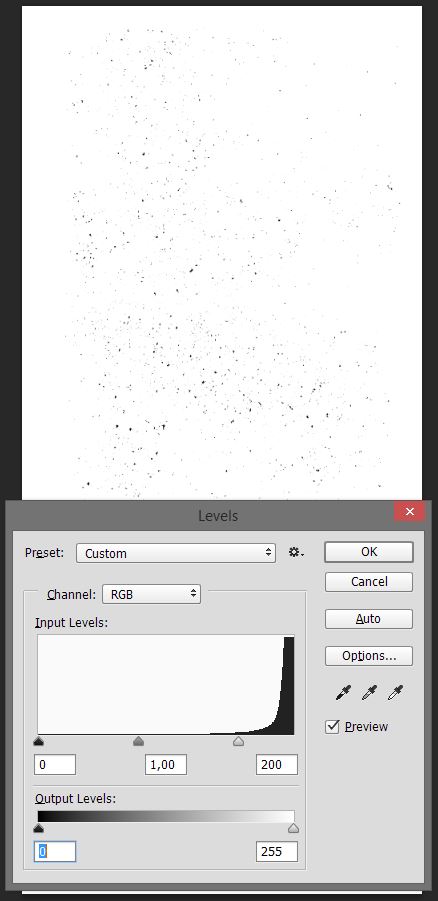 Once you're done with that, it's time to run one of the actions to obtain a version of our texture with a transparent background. Make sure that your colors are reset to the default (you can press "D" for that), and run the "maximum opacity" action. This will ensure the best result for the following steps.
You'll end up with a file looking like this
Simply drag it into our main file.
Turn it into a smart object (Filters > Convert for smart filters in Photoshop CC).
Once the layer is a smart object, resize it and position it so it covers as much of our piece as possible. It should also not have an overwhelming effect.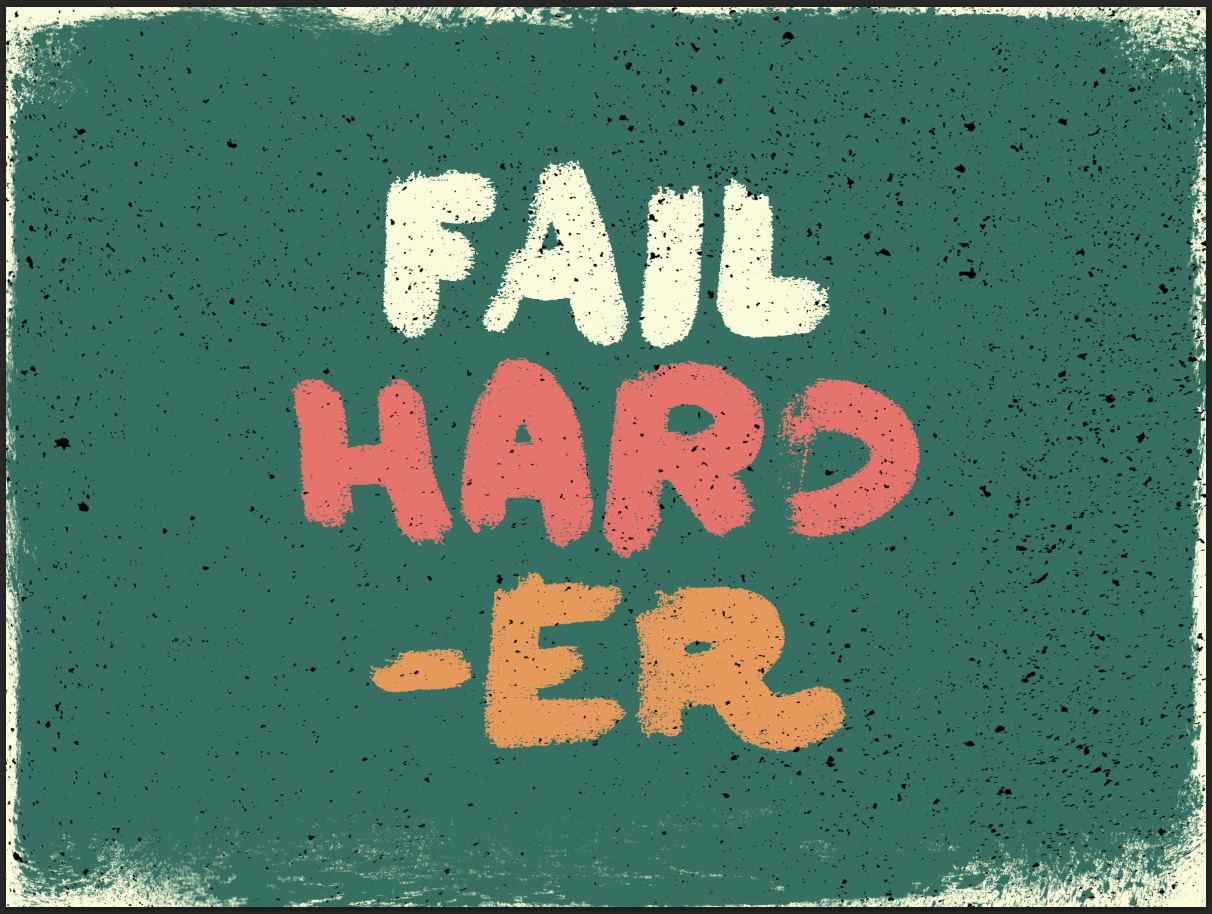 Once the texture is in place, proceed to give it a color overlay of our bright yellow (#fbfbd9).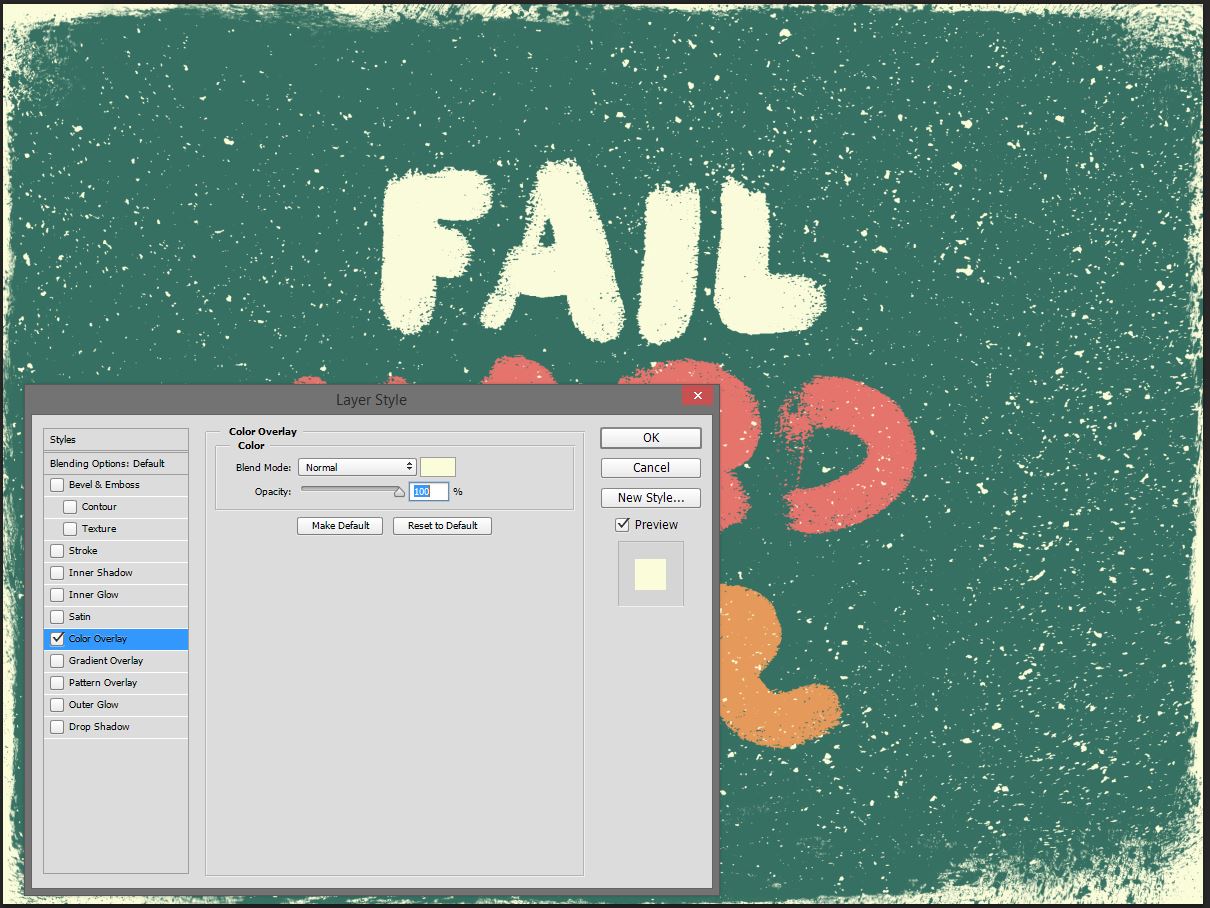 Open rolled-ink-texture-pack-volume-02-sbh-004.jpg, and follow the same process. The only difference is that you'll give it a green color overlay (#337061).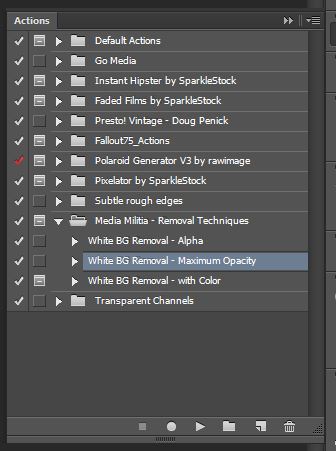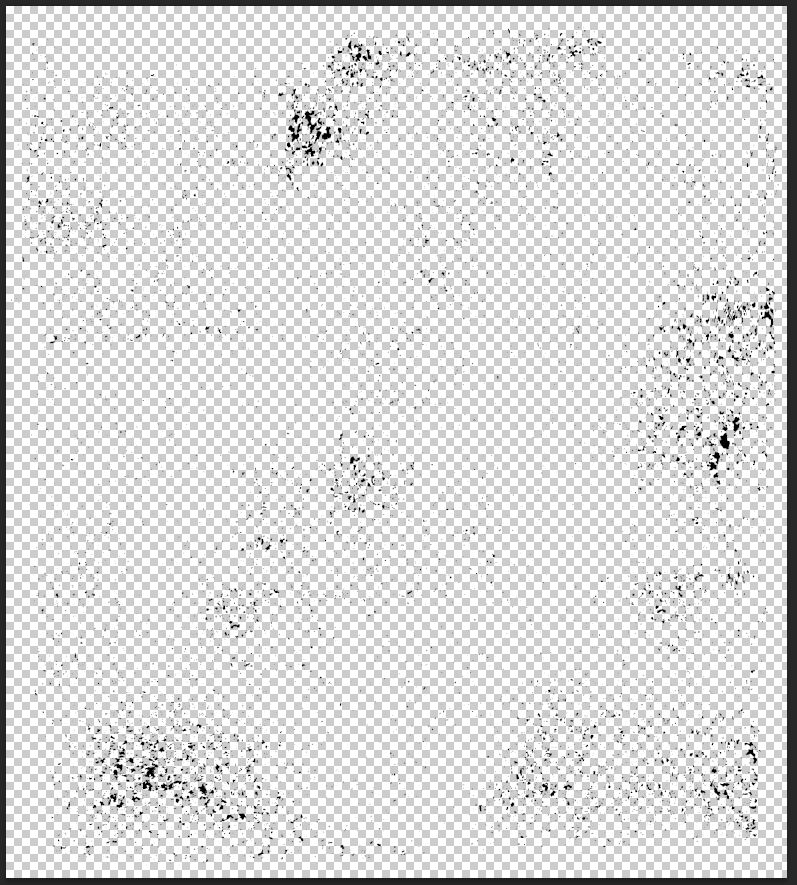 Once you're happy with your ink effects, it's time to organize things a little bit. I renamed my layers to reflect the textures that were used to generate them, and grouped them properly.
Step 5: textures!
It's time to add a little bit of textures to our piece. This will tie things together, as well as add extra depth.
I'll be using a texture workflow that's as non-destructive as possible. I wrote extensively about following such a process for the good folks over at Design Cuts:
Adjustment layers, clipping masks, and clipped layers will become your new best friends. While it might seem cumbersome at first, such a workflow has many advantages. You could go back to your original piece of content in a heartbeat, by simply turning layers off. You could quickly change the intensity of an effect used during the making of the piece, to make it stronger or more subtle.
The gist of it is to use clipped adjustment layers to your textures, so you can revert your changes at all times. Makes sense? Alright, let's get going.
The first texture is BB_AntiqueEnvelope_04.jpg.
Place it in your document so no seams are visible.
Desaturate it (the Saturation slider of the Hue/saturation adjustment layer is set at -100).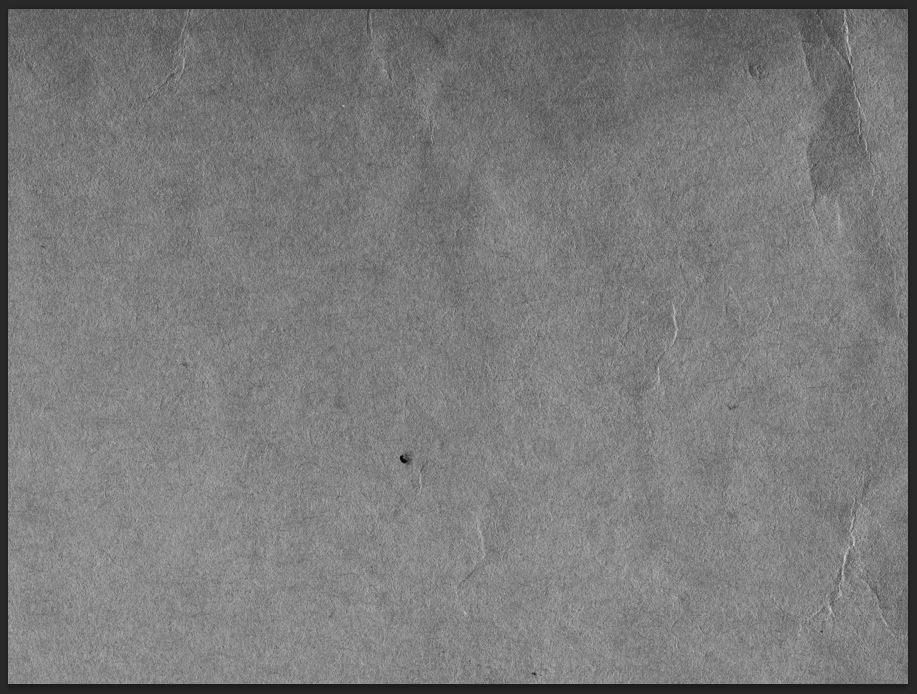 Next, use a Levels adjustment layer to bring the texture's artifacts and grain out.
Finally, change the layer's blending mode to Soft light @ 75% opacity.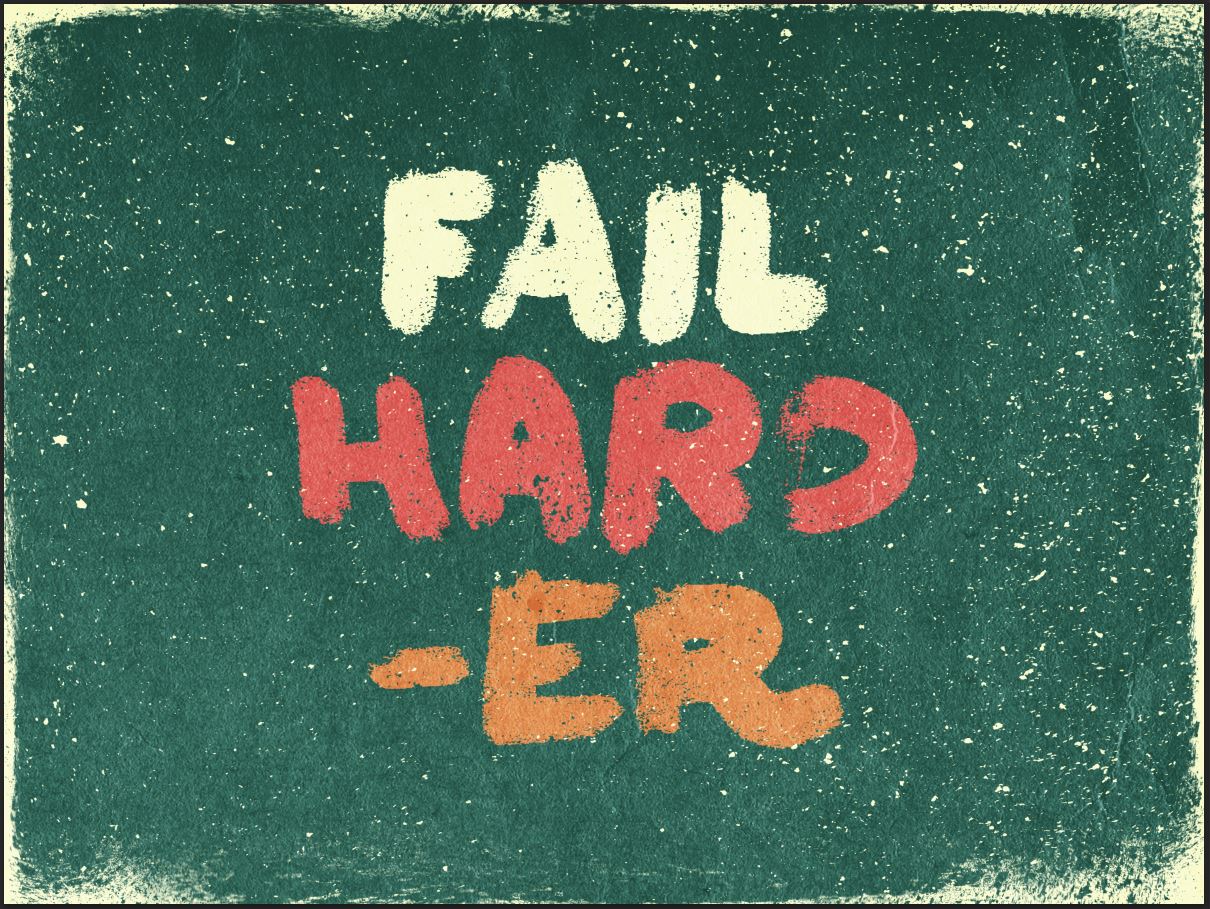 The next texture is VV_ColoredGrunge_02.jpg. The interesting feature of this texture is that it features a soft vignette. We'll make advantage of that to focus the viewers' attention to the center of the piece, where the type is.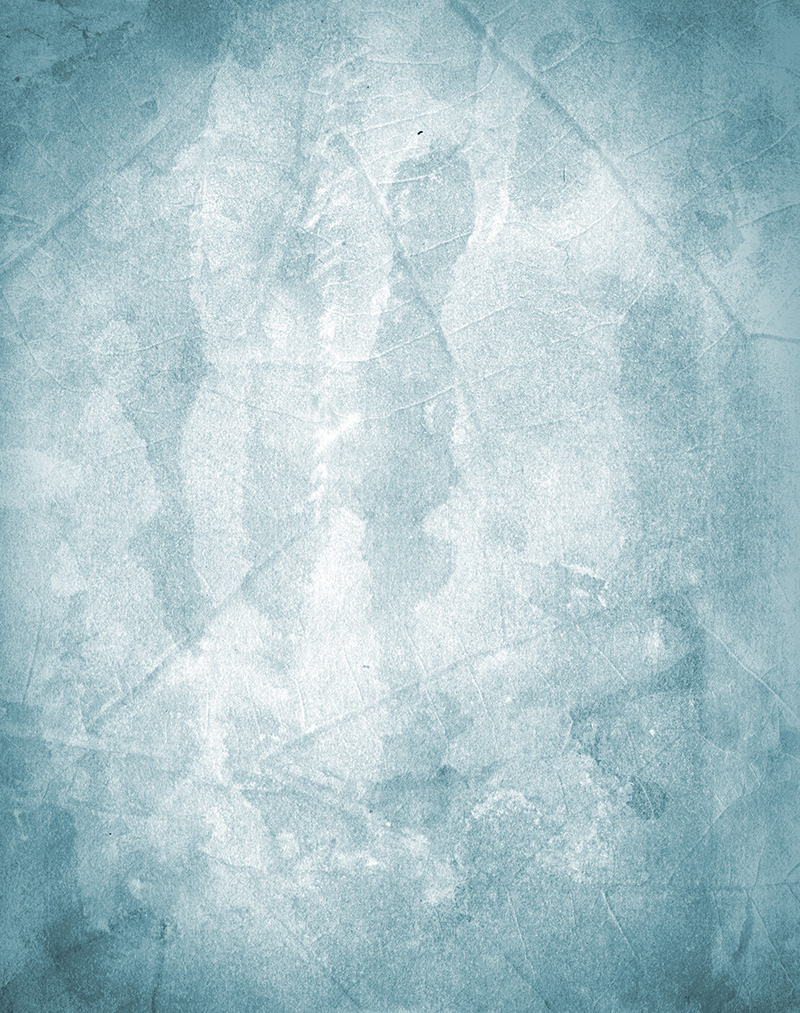 We'll repeat the same process: place the texture as a smart object, desaturate it, use levels to enhance it, and switch its blending mode.
Blending mode: Soft light @ 35% opacity.
This concludes the texture part. Here's what my layer stack is looking like.
Step 6: finishing touch
In our case, the finishing touch will be a subtle halftone effect. This will allow us to give the piece a tactile feel, as if it were printed.
Start by creating a merged copy of all your visible layers (CTRL/CMD+SHIFT+ALT/OPTION+E). I've renamed my copy Halftones.
Convert the layer to a smart object.
Proceed to add a Color halftone effect to your layer (Filter > Pixelate > Color halftone).
The result is obviously not adequate.
Start by changing the effect's blending mode. You can do so by clicking on this little button, on the right of the effect name in the layer palette.
Change the blending mode to Soft light @ 100% opacity.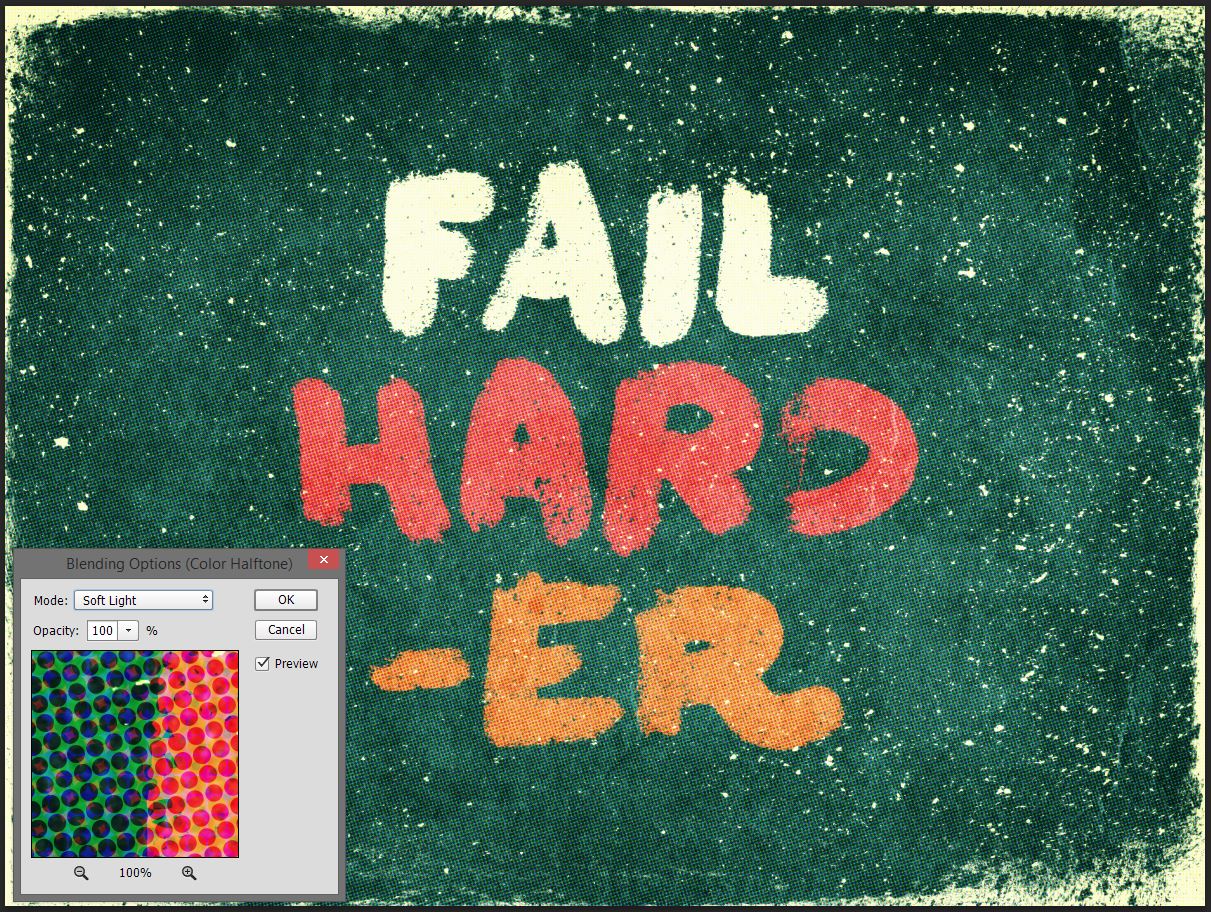 From there, change the actual layer's blending mode to Lighter Color @ 75% opacity.
Because of the effect's nature, the colors in the piece have slightly shifted. You can fix this if you don't like the result by adding a hue/saturation adjustment layer, clipped to the halftone layer.
And we're done! Isn't it looking nice?
Concluding thoughts
Well, we're done. I hope you had as much fun following along as I had writing this tutorial. I also hope that this short write-up helped you to see the potential these ink textures have to quickly bring some ink elements in your designs, to be used as masks, or as textural elements.
Don't hesitate to reach out if you have any questions! I'll be watching the comments below, but you can also tweet at me @simonhartmann.
We'd love to see your tutorial outcomes! Don't hesitate to post them on the Go Media facebook page, or in the Go Media Flickr pool, or in the Go Media Pinterest galleries.
Finally, don't forget to get your hands on both volumes of The Shop's Rolled ink textures!
BUY THE SHOP'S ROLLED INK TEXTURES, VOLUME 01
Free Arsenal Templates & More: Vector, eBook, Mockup Template, Font and Textures Freebie!
Hello Go Media Faithful! We have got to say, our Arsenal customers are the best around. We're constantly inspired by what you create and consistently moved to produce new products due to your brilliant suggestions. We want to say thank you with this, a small token of our appreciation. Download our free Arsenal Sampler, including Free Arsenal templates and more now at arsenal.gomedia.us!
You get:
Tennery Font (Light)
iPhone in Hand Mockup Template PSD
Right Lower Arm (for Tattoo) Mockup Template PSD
Zipper Hoodie Mockup Template PSD
6 Textures
1 Vector Sampler
Design Tools Freebie
Drawn to Business eBook Sample
As well as 2 Coupons good for: 1 Free Pro Month of Mockup Everything

& $25 Arsenal Credit (off of a purchase of $75 or more)

Go get it now at arsenal.gomedia.us!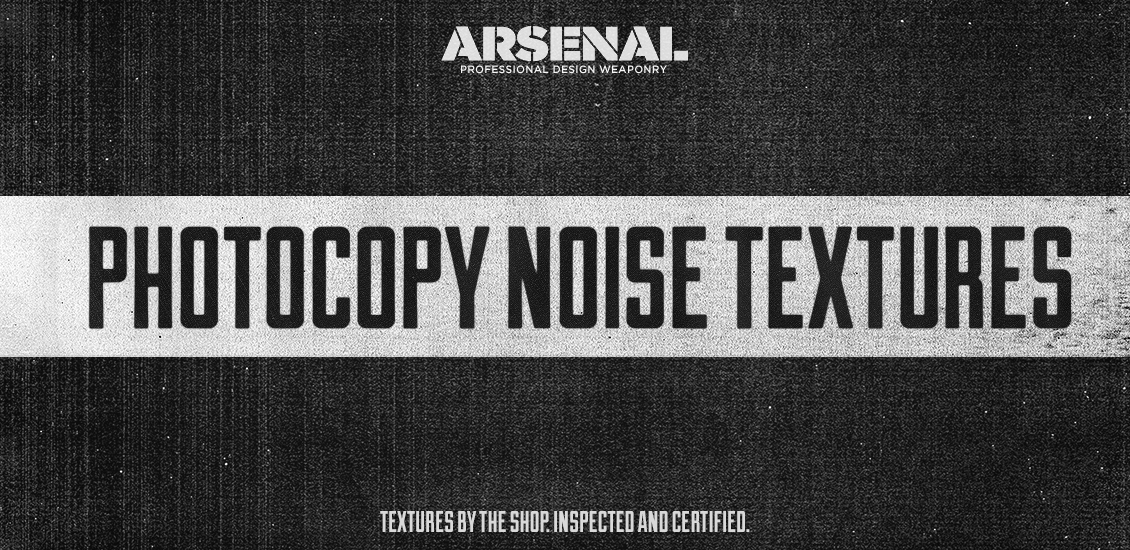 Texture Tutorial!
Hello there! Simon from Studio Ace of Spade here. Long time no see. I'm here to introduce you today to a texture pack I've created, called the photocopy noise texture pack. I'm delighted to announce that it's finally on sale at the Arsenal!
What is the pack about?
What's so special about this texture pack? First of all, these are hand-made textures. They were made using an old photocopier that had a toner on its last leg. The result is a pack of six fantastic noise textures. The process was simple: I created a black document in Ai, and printed it as many times as I could before the toner gave up. Because it was almost ready to throw away, it wouldn't print a perfectly black sheet. I got these black rectangles, speckled with white spots and stripes. Once scanned in, cleaned up, and inverted, these make up for perfect noise textures.
A closer look at the content
Some technical data: you get six textures, that are around 4760×6400 @ 600 dpi. Here are what they look like:
How can I use these?
I thought you'd never ask! In order to demonstrate the possibilities of the textures, I've put a quick little tutorial/demo together, using Jeff's Awakened t-shirt design pack as the base. We'll use both Ai and Ps for this. Here's a preview of what we'll be doing:
Basically, we'll use these to age Jeff's design, along with a few other tricks here and there. Here's a 100% crop, to get a better sense of what these textures are able to do:
Note that if you haven't purchased the Awakened t-shirt pack, or have no idea of what I'm talking about, you should go read and watch more info: over here.
Let's get started
 Step 1: document setup
Jeff's illustration is quite neat, and would look quite awesome on a print. So, let's go ahead and create a new 24 inches wide by 18 inches tall Ps document @ 300 dpi.
Once you have that new document setup, fill its background with dark gray (#231f20), and setup guides for the center and margins. I might have gone a tad overboard with mine. My vertical guides are at the one, two, 11, 12, 13, 22, and 23 inch marks. My horizontal guides are at the one, two, eight, nine, 10, 16, and 17 inch marks.
Oh, and if you've read some of my other tutorials before, you'll probably remember that I'm a stickler for proper layer naming and other Ps etiquette stuff. My background layer is named bg – #231f20, which gives me both its functionality and its color.
Step 2: importing the design
Let's have a look at Jeff's design:
As you can see, there are quite a few elements that compose it (feathers, purple circular element, red circles, white circle, blue geometrical element, silhouette, and off white stars). I could simply select everything, and copy and paste it in Ps. The only issue with doing that is that it won't allow us to individually texture the elements. Since I want to do something refined and individualized, I won't go that route. We're going to copy and paste each element one by one. It'll be a bit long, but worth it in the end.
Use the main image as a reference point to position your elements, and make sure that they're always sized at 100%. Also, don't forget to paste the elements as smart objects, so they retain their vector characteristics. It'll be crucial for later.
Note: you may have to center or nudge elements manually.
The purple circular pattern.
The red circles.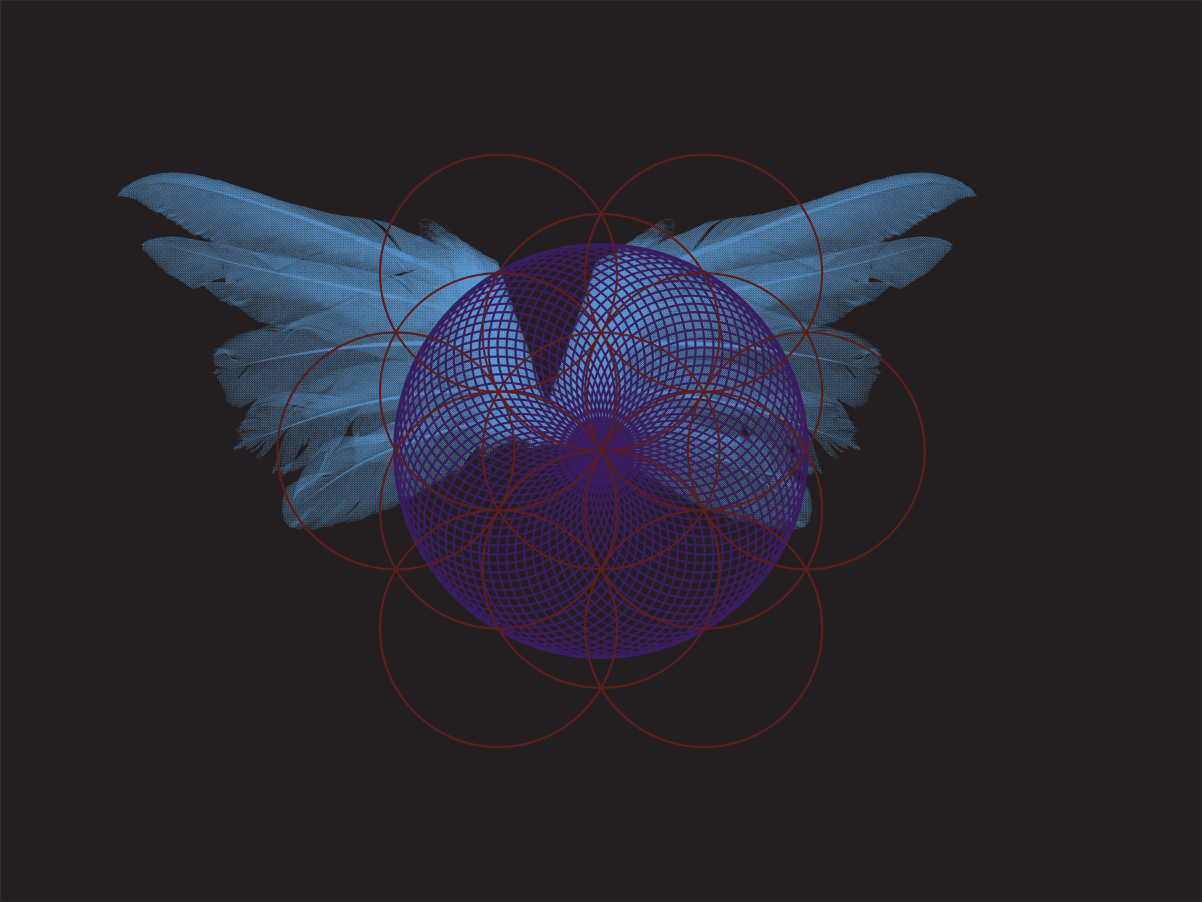 The blue geometrical element.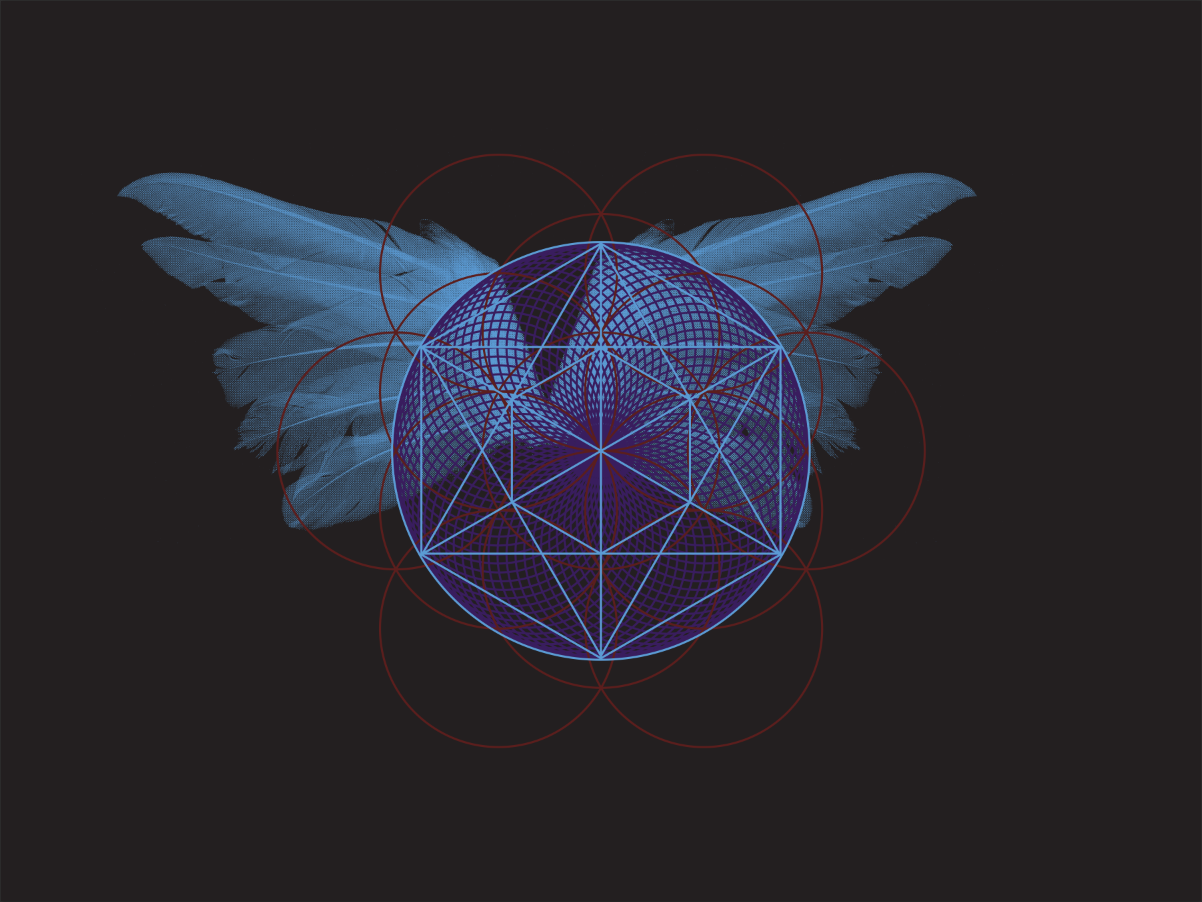 The white circles.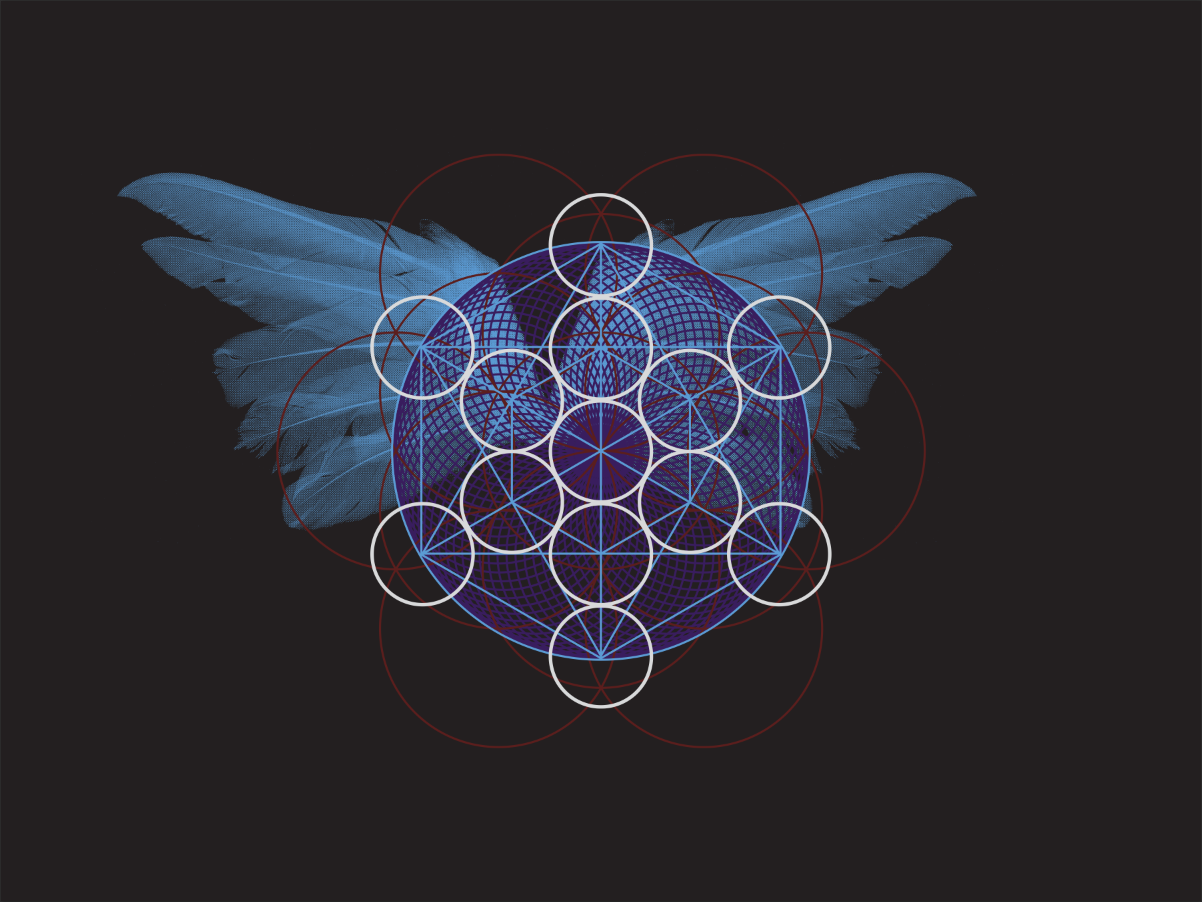 The black silhouette.
The stars.
Aligning the stars back in place (the top star is at the intersection of the top red circles).
Nudging the wings back in place.
Here's a view of how the design elements are placed compared to my initial guides. If you want your design or some of its elements to be bigger or smaller within the finished print, now is the time to adjust the sizes. For instance, I've decided to size my design so it reaches the smaller rectangles inside of my guides.
And here's a view of my layer stack so far.
Step 3: let's roughen these vectors up
The next step will involve the use of Illustrator's roughen filter (Effect > Distort and transform > Roughen). I learned about the effect through that 2011 Method and Craft article by Simon Walker. Basically, the effect distorts your paths and adds more or less subtle variations to them.
We'll be applying the effect on all of the elements of the design, minus the wings. This is where retaining the smart object quality of the elements pasted in Ps comes handy. You simply have to double click on the layer thumbnails of the smart object in order to be brought back to Ai, and to be able to edit the vector element.
Let's start with the purple circular pattern element. I've turned off the other elements of the design for better legibility, but you don't have to.
Once you'll double click on the layer thumbnail, Ai will open and you'll be able to edit just that element.
Let's select our element, and bring up the roughen filter (Effect > Distort and transform > Roughen). I suggest zooming in a little bit, in order to fully appreciate what the effect does to your paths. Oh, and tick that "Preview" box to see what's happening.
Obviously, the default values are a bit extreme in terms of result. After a little bit of tinkering, the values I've settled on are the following:
Size: 0.1%, relative
Detail: 50/inch
Points: smooth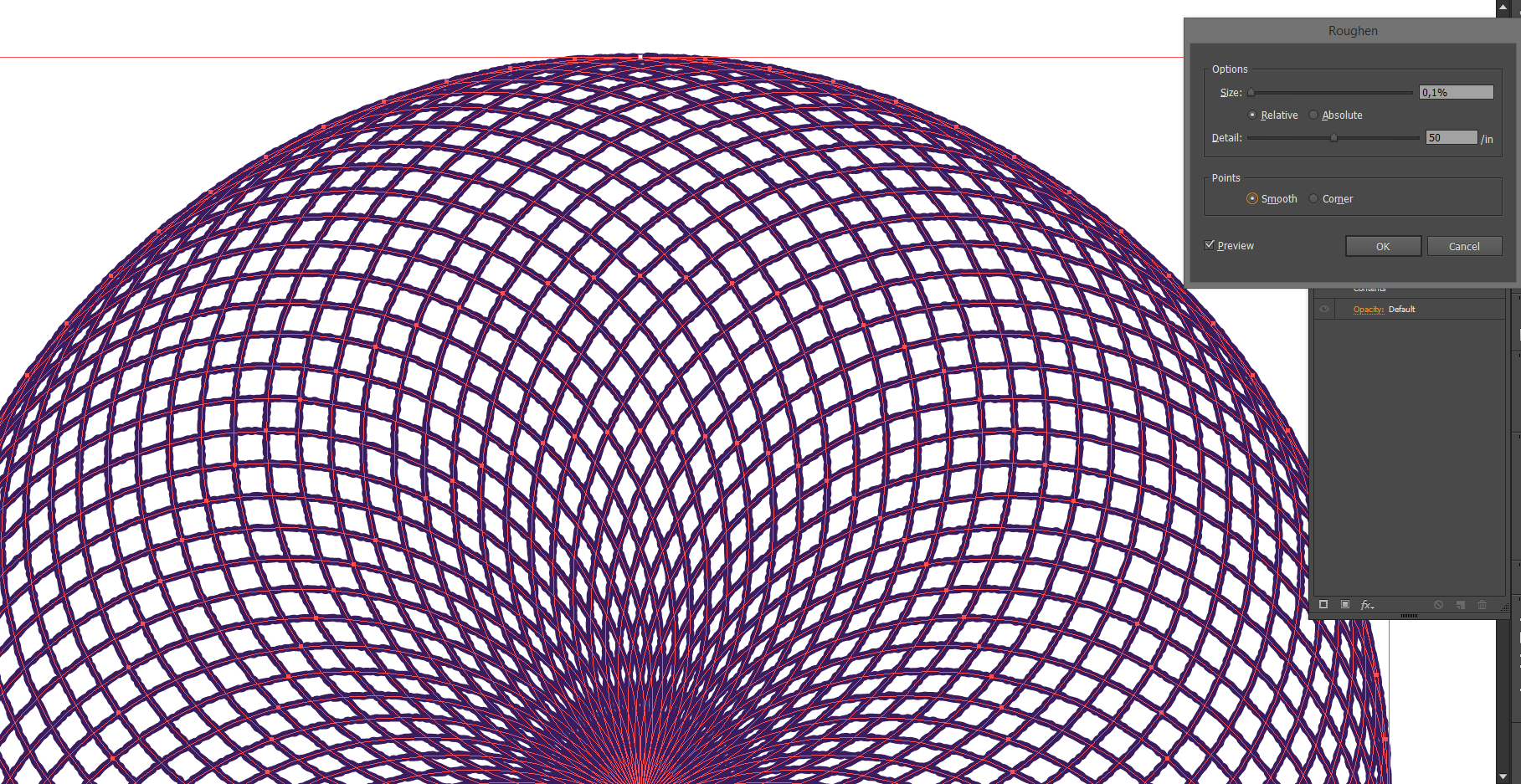 Note that you can come up with your own values. These should be considered as a starting point for your own exploration. Also, you could decide to expand the various elements from strokes to paths, or to leave them as is. Once you're happy with the filter's values, validate them. The next step: save your work (CTRL/CMD+S), close the file in Ai, and head back to Ps for a little surprise…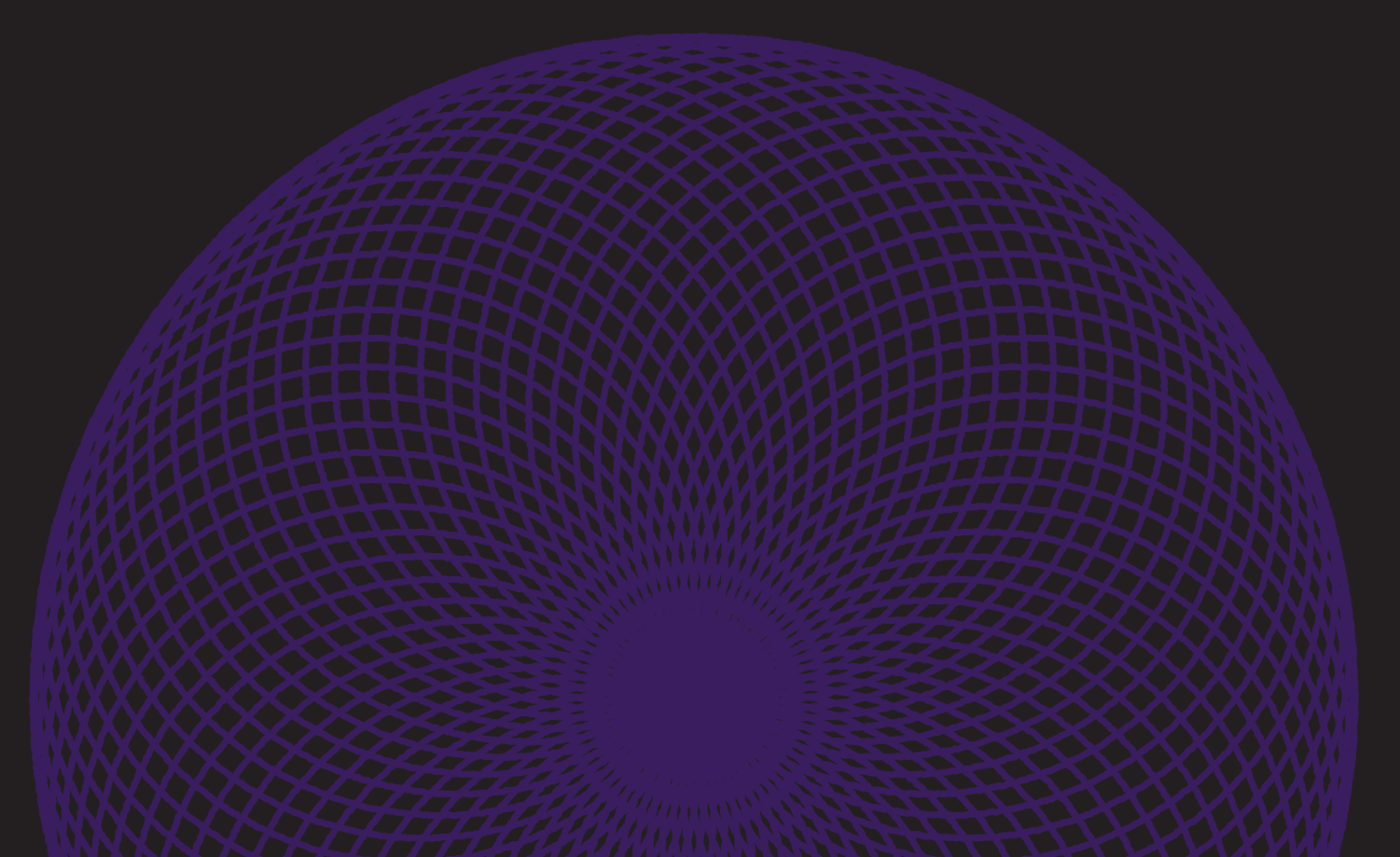 The effect is applied! Isn't that neat? Now, you'll simply have to go through the same process for the other design elements (minus the wings, once again: the halftone effect they have is enough). I personally used the same values for the roughen filter for all the elements, as it gives consistency to the final piece, but you could spend the time to find the perfect values that works the best for each specific part of the design. Below, a few shots of the process, up close:
Note the special values I've ended up using for the white circles: the effect wasn't visible enough with the other ones I settled on earlier, so I upped the ante a bit. I did return to my previous values for the other elements though.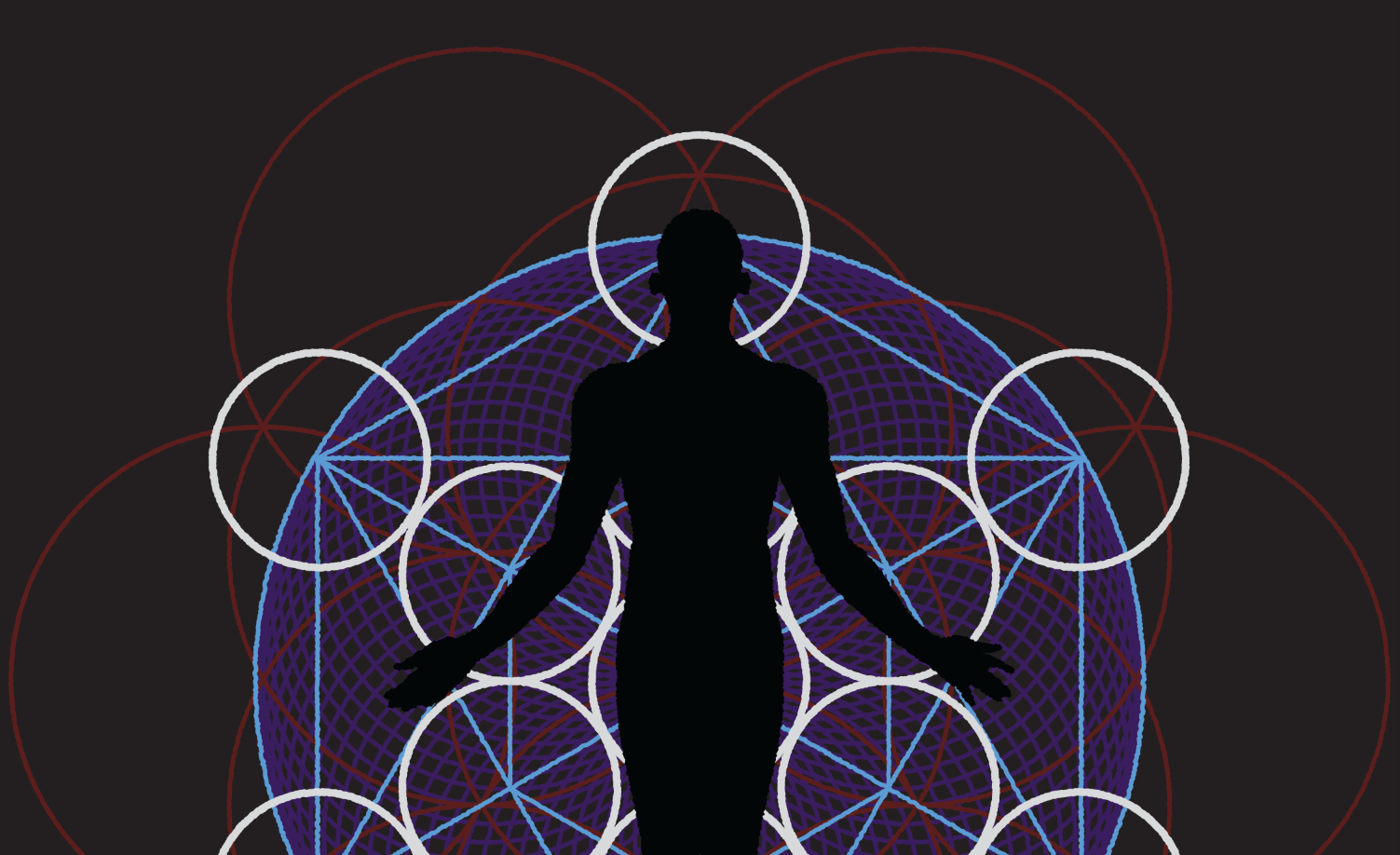 And done with that part.
Step 4: textures!
Finally, we can play with textures here. The photocopy noise texture pack is made of black and white textures, which will somewhat dictate the workflow we'll have with them. First, we need a bit of a refresher about blending modes. This wonderful article by PhotoBlogStop will give you every detail you ever wanted to know about them, including math (!), but we'll focus on Screen:
Screen: Similar to the Lighten blend mode, but brighter and removes more of the dark pixels, and results in smoother transitions. Works somewhat like the Multiply blend mode, in that it multiplies the light pixels (instead of the dark pixels like the Multiply blend mode does). As an analogy, imagine the selected layer and each of the underlying layers as being 35mm slides, and each slide being placed in a separate projector (one slide for each projector), then all of the projectors are turned on and pointed at the same projector screen…this is the effect of the Screen blend mode. This is a great mode for making blacks disappear while keeping the whites, and for making glow effects.
The most interesting part of this quote is the emphasized sentence: "this is a great mode for making blacks disappear while keeping the whites, and for making glow effects." It just happens that the noise effects in the textures from our pack ARE white speckles and stripes. So we simply have to put the textures on screen to retain just their noisy part, and the rest shows up as transparent. After that, if the effect is too strong, you simply play with the opacity slider of the texture layer. Let's put this into practice by adding some noise to our background layer.
Go ahead and place photocopy-noise-textures-sbh-001.jpg in your design. It should be just above the background layer, and sized to cover the whole background.
Give it a quick sharpening (Filter > Sharpen > Sharpen), and simply change the layer's blending mode to Screen. As you can see, the effect is quite strong.
We're simply going to lower the opacity of the layer to 25% for something a bit more subtle.
Also, I've given the background elements their own layer group.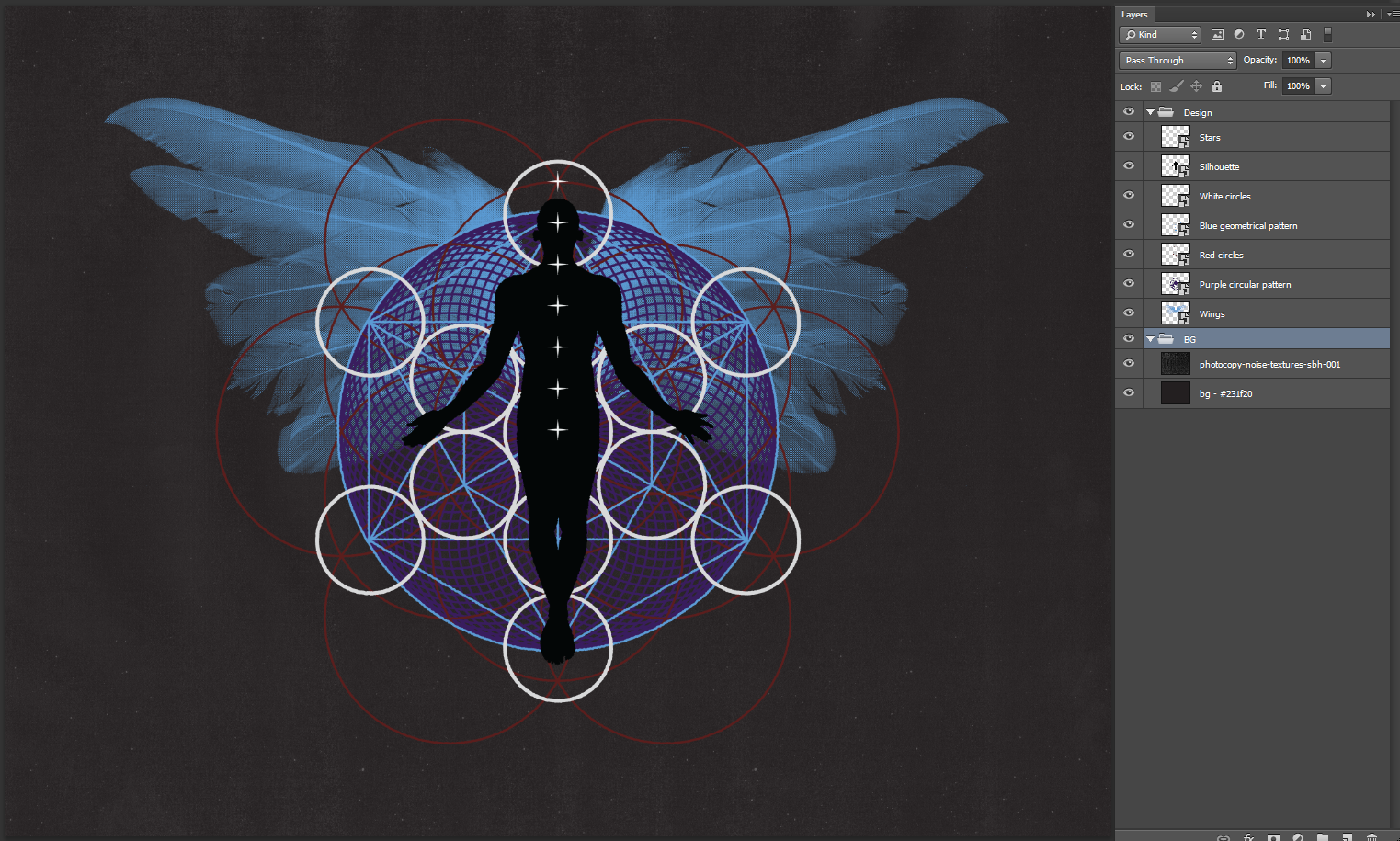 It's time to start adding our subtle noise to the rest of the design. We could simply use the texture clipped over each element, and tinker with the opacity sliders to create some subtle overlays. But this would show the noise as white or light gray speckles over each design elements. Most of these being line art, we wouldn't see much of an effect.
We're going to use another trick from our bag, and paste the textures in layer masks. Remember that whatever part of a layer mask that's white shows the art, and whatever part of it that's black hides it. Armed with knowledge, we can deduce that pasting the textures as is will simply obliterate the designs. Nothing subtle here. What we can do however is to invert the textures once they've been pasted in the layer masks. From there, playing with levels to increase or decrease the intensity of the effect is child's play.
The process to paste a texture in a layer mask is easy:
Add a layer mask to the design element you're interested in impacting (with the layer highlighted, go to Layer > Layer mask > Reveal all). Make sure to click the little chain link between the layer and the layer mask to make it disappear. This will allow you to move or resize the content of the layer mask without changing the design element itself
Open your texture file, copy its content (CTRL/CMD+C)
Go back to your design, and ALT/OPTION + CLICK your layer mask. This will allow you to get access to and edit the content of the layer mask itself, rather than your design
Paste your texture (CTRL/CMD+V)
Resize and edit the content of the layer mask at will
Click back on the design element and admire the result of your work
Here are some images of the process with the wings. I've used photocopy-noise-textures-sbh-001.jpg again.
Layer mask added and unlinked.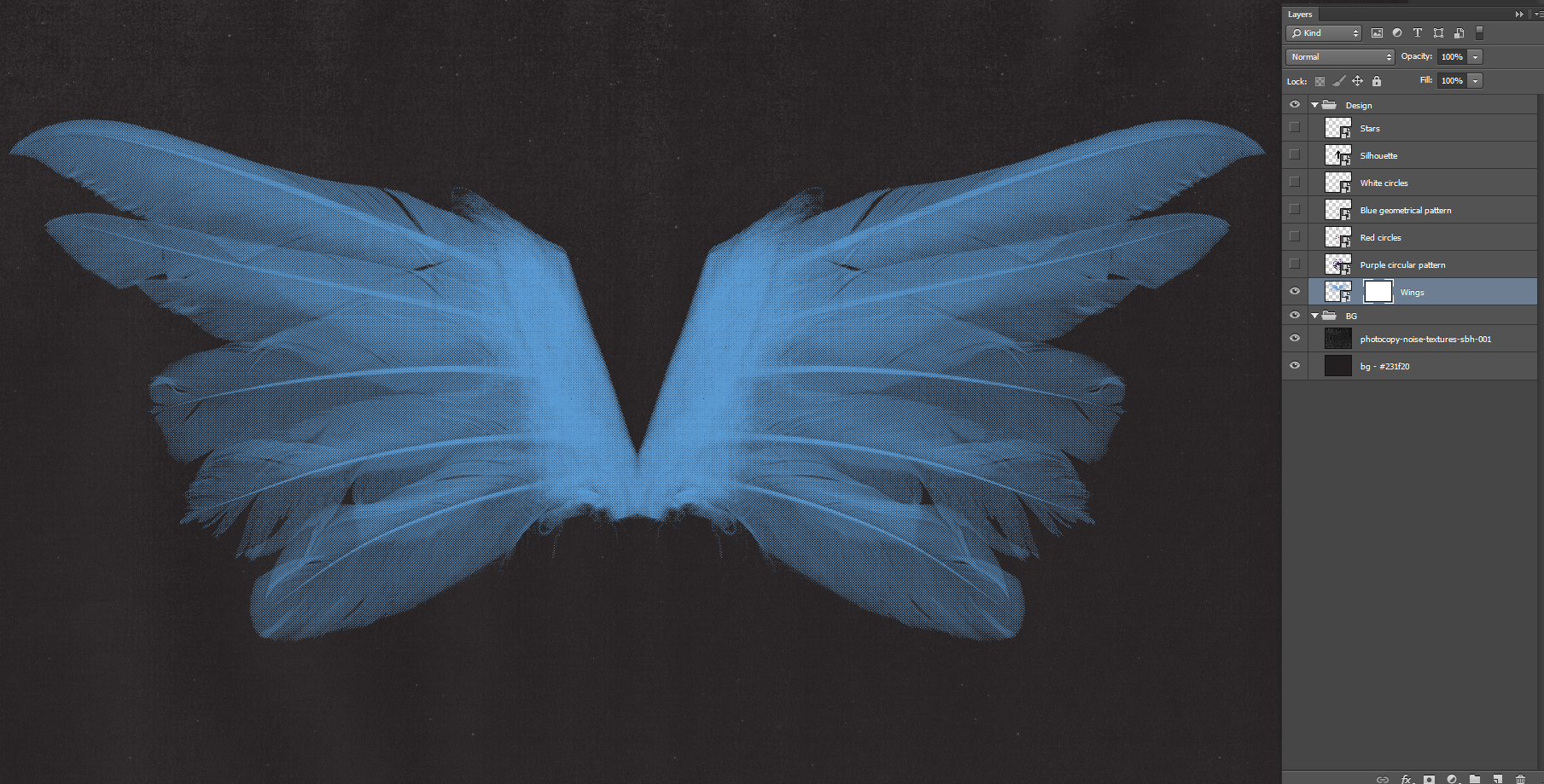 Pasting the texture in the layer mask.
Resizing the texture to cover the whole canvas. You have access to the same transform controls that outside of the layer mask (CTRL/CMD+T or CTRL/CMD+SHIFT+T for proportional transformations).
Inverting the texture (CTRL/CMD+I).
Using the levels palette (CTRL/CMD+L) to increase the contrast.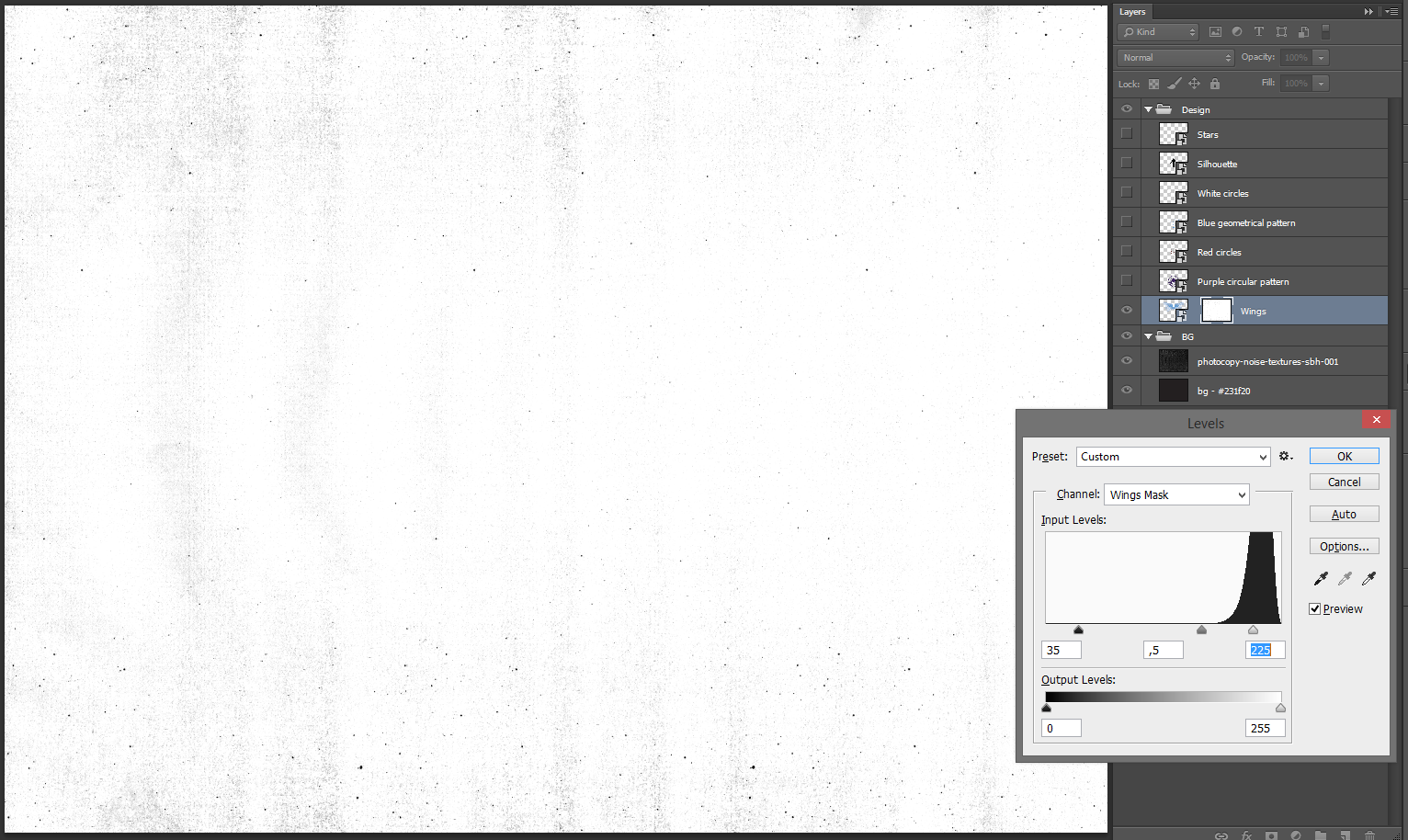 Admiring the result.
Comparison with the layer mask turned off.
Some of impacted areas highlighted.
As you can see, it's quite a simple process, and the result with the photocopy noise texture pack are just the right amount of subtle.
Following a similar workflow, I worked my way through the other elements of the design, using textures #1 to #5 of the pack (#6 will used for the final finishing touch).
Below, some before and after pictures for each element:
Purple circular pattern, before
Purple circular pattern, after (background turned off for better effect appreciation)
Layer mask details
Red circles, before
Red circles, after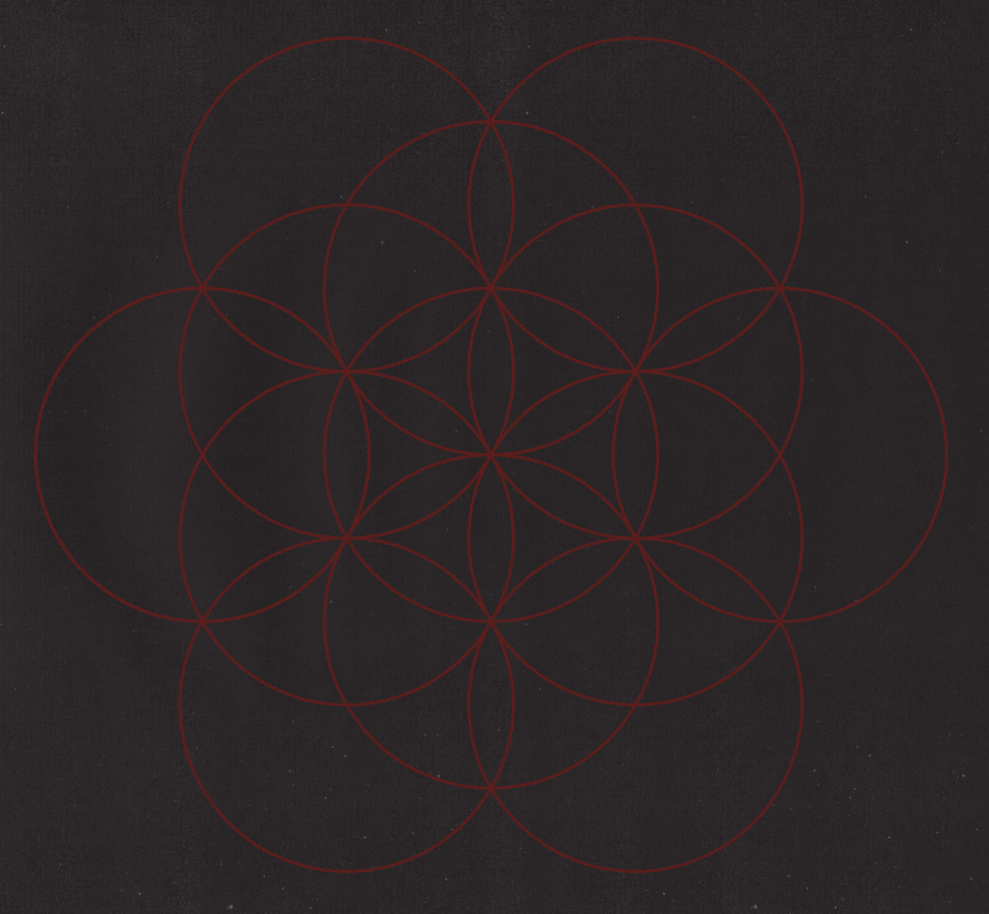 Layer mask details
It can seem that the effect is too subtle. Here's a 100% crop to convince you otherwise:
Blue geometrical element, before
Blue geometrical element, after
Layer mask detail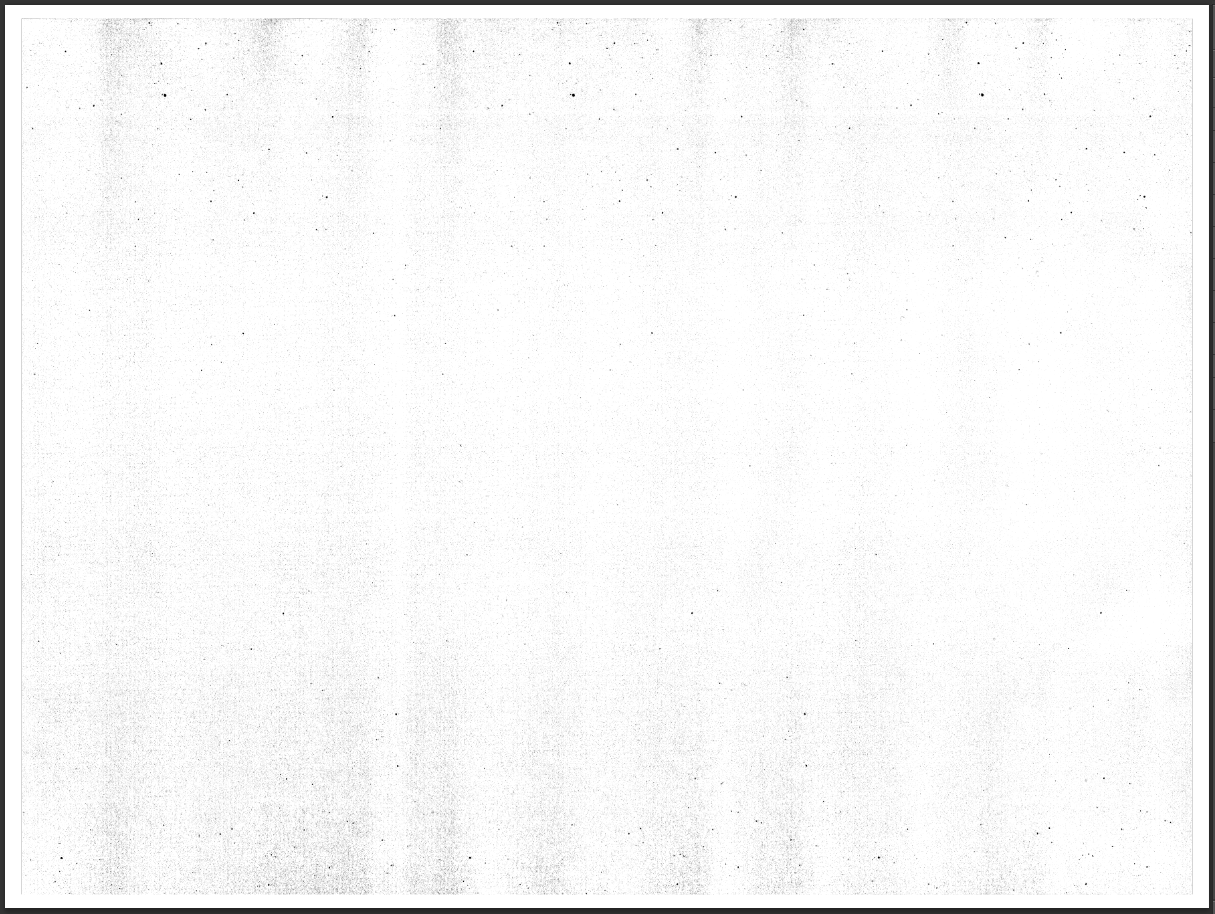 White circles, before
White circles, after
Layer mask detail
Silhouette, before
Silhouette, after
Layer mask detail
Stars, before
Stars, after
Layer mask detail. Note that I've used the same textures than for the silhouette. I've simply moved it to the top right a little bit.
And here's the full design after all that process:
We're almost done. It's time for the finishing touches.
Step 5: let's wrap this up
Now that all of our design elements got their individual weathering treatment, it's time to tie everything up together. In order to do so, we'll first add a layer mask to the whole design layer group, and paste one of our textures in there. This will unite the elements together visually, by giving them a consistent weathering. I used photocopy-noise-textures-sbh-004.jpg for that (the one with the heavy striping).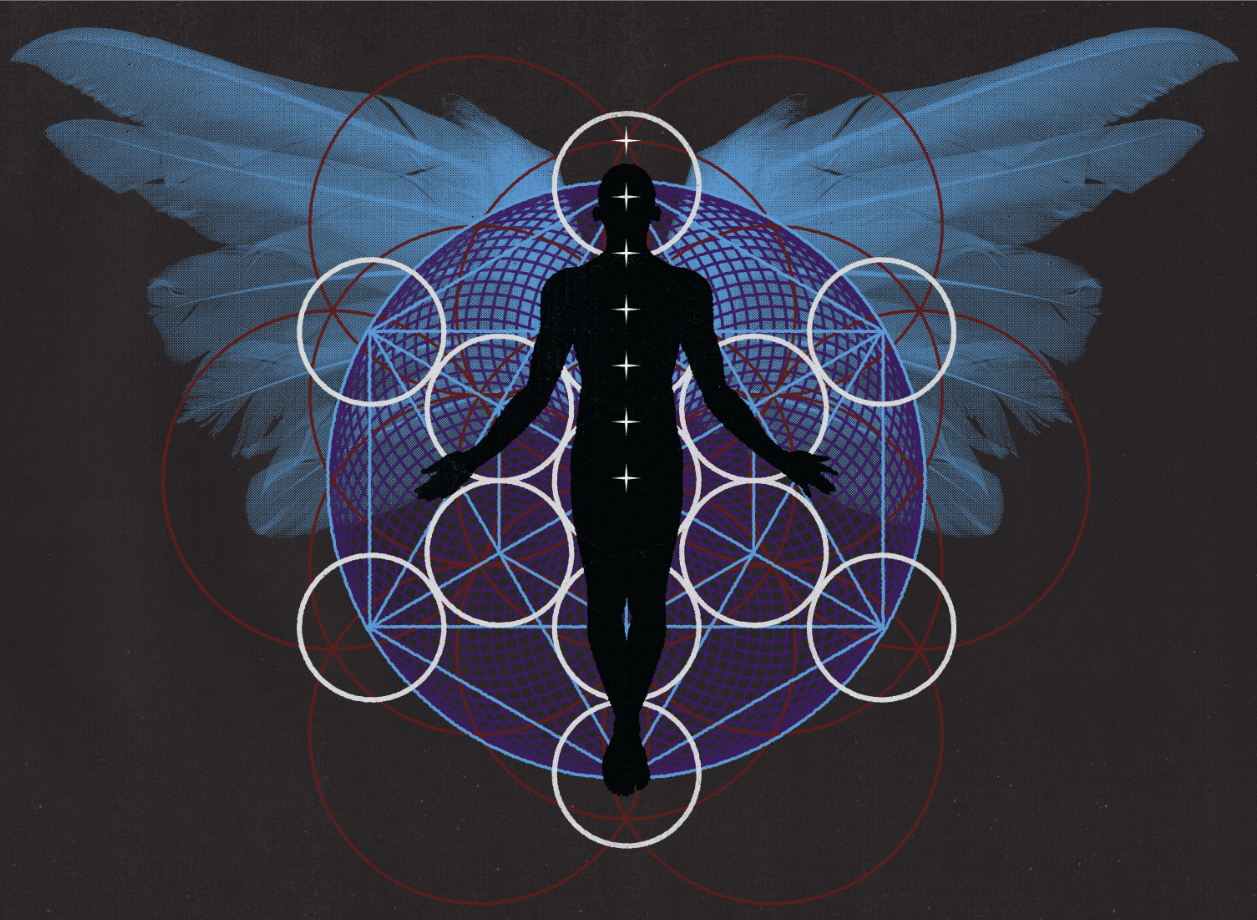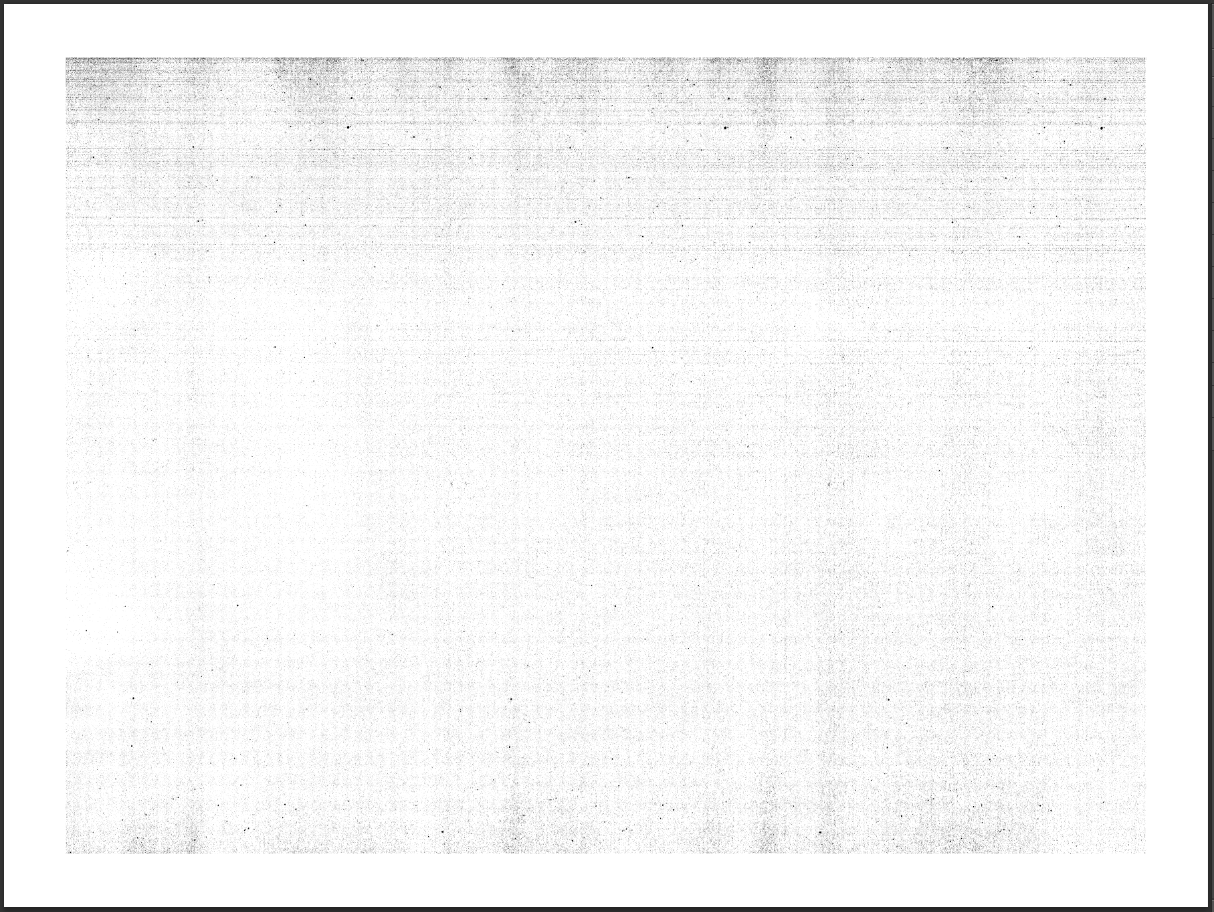 Once that's done, we'll add two more textures at the top of our layer stack. The aim is the same: to tie all the elements visually together, by impacting them all with the same element. First, let's add photocopy-noise-textures-sbh-005.jpg to our design. Make sure it fills the whole canvas.
Let's make it significantly darker, so its effect will be much more intense.
After that, change its blending mode to Screen.
Since the effect was a tad overbearing, I lowered the opacity to 25%.
We could stay there, but I'd like a effect similar to a vignette, that would detach the center piece from the background a bit. I'll be using photocopy-noise-textures-sbh-006.jpg to accomplish this. Let's place it into our document, in a way similar to the image below (it's been rotated upside down, and scaled up so it covers the whole design). I've also given the two top textures their own Global textures layer group.
Once it's in place, simply change the blending mode to Soft light, and lover the layer opacity to 25%. This gives a much softer result than Screen, and still let's the background's subtle noise show through.
And we're done! You could take the time to mock this up on a poster mockup template if you wanted to:
Last words
I hope you liked going through this tutorial as much as I liked writing it. I also hope it convinced you to get the photocopy noise texture pack, as well as Jeff's Awakened tee design pack if it isn't already done. If you have any questions, feel free to tweet at me (@simonhartmann)! I'll also be watching the comments in the next few days. Thanks again for reading, and until next time, cheers!
BUY THE PHOTOCOPY NOISE TEXTURE PACK
Categorized:

Go Media's Arsenal, Illustrator, Photoshop, Textures

Tagged:

Ai, arsenal, grunge, Illustrator, noise, Photoshop, Ps, Simon Birky Hartmann, subtle, texture pack, textures, The Shop, tutorial
Textures. You said textures? That's textures!
Hey folks, it's Simon here. To say that I'm excited to share what I'm about to write doesn't even begin to cover it. Heather and myself have been hard at work to release a super thing for you guys, before WMC Fest. It's the Go Media building texture pack!

A bit of context
So I don't know if you've been following along, but here's the thing: Go Media is housed in this super bad-ass old warehouse building. I won't go in too many details, but you can read a lot more about it in past Zine articles (Home sweet home, Designing the Go Media HQ workspace) or see some photos of the office floor renovation process. Our fearless leader Bill also tracked down this circa 1960 photo of the building: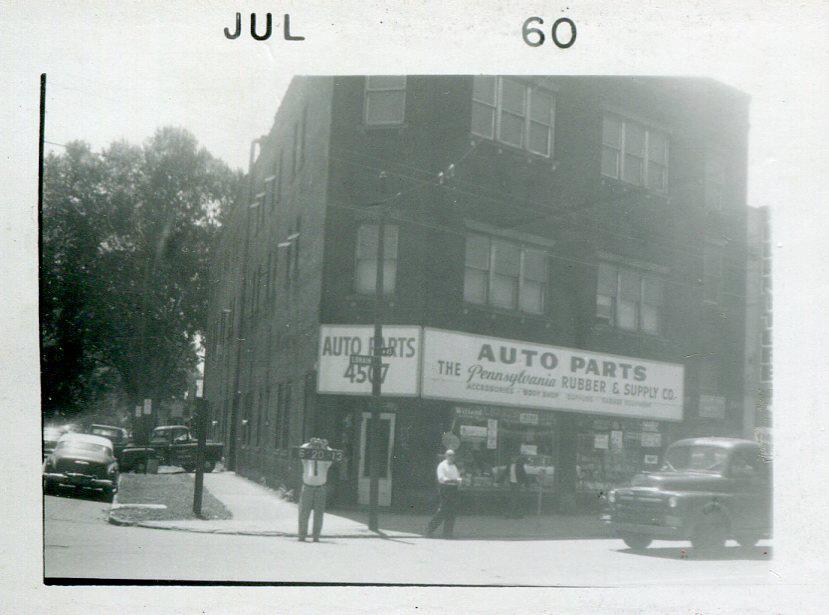 Anyway, there has been a lot of work done on the building's facade in the past 3 months. Just check this out:

All of this fixing-up work revealed a lot of amazing things to look at. I'm obviously talking about textures here. After capturing a few images for personal references, we decided to share them for all you guys too!
So what?
So after a couple of hours of shooting, at least as many in editing, and some selection process, we're ready to introduce you to the Go Media building texture collection. It includes 122 textures, divided in five categories: fabric, dust, grunge, noise, and wood grains. The whole things weighs 629 Mb.

Let's have a quick look at some of these
As you can see, the collection covers a pretty wide array of texture types, and goes from super subtle to sledgehammer.
The best is to come yet: let's talk price
That's the most awesome part: we decided to release the full collection for free! 0¢. Nada. Zilch. You get the picture.
Well it's free, for a limited time only, as part of the general craziness surrounding WMC Fest and its preparation. We will probably put the whole collection back at a normal price sometime after the Fest when we'll have time to do so, between catching up, tearing stuff down, and settling back in a normal rhythm. So, obviously, you know what to do: get the damn collection now.
The good times of the free texture collection have passed, but we decided to sell it for a very low price: only $37! I've calculated that's around 30¢ a texture.
A few case studies
I wanted to demo the potential of the pack, and to unveil some of the ways to use these.
1. The fake product box
For a start, you can see the textures in action (and a few other ones) on the digital product boxes. Let me quickly walk you through the PSD in the video below.
http://www.vimeo.com/71507521
Sorry for the background noises, but the Go Media office is busier than a bee hive!
Resources
Grab these resources to re-create the design:
gma-go-media-building-texture-set-misc-noise-008.jpg

gma-go-media-building-texture-set-misc-noise-005.jpg
gma-go-media-building-texture-set-grunge-049.jpg
gma-go-media-building-texture-set-grunge-047.jpg
gma-go-media-building-texture-set-dust-001.jpg
gma-go-media-building-texture-set-dust-002.jpg
gma-go-media-building-texture-set-fabric-004.jpg
2. Some advice on how to manipulate the textures for use
It's the first time I'm shooting photos to create noise textures. I have developed a workflow to use them, but it might not be the most obvious. Let me show you below. We'll create a wallpaper in the process, using some art I've developed for a recent contest on Dribbble as the basis. You can use whatever you see fit though. Call it your procrastination project of the day, but don't cry if your boss catches you.
1. Let's create a new Ps document sized at 1920×1200 px.
 2. Let's have a look at the art in my Ai file.
The color scheme is as follows: #EA3E24 for the background, #200D10 as my near black dark color, and #F4D6CB as my highlight color.
3. Let's fill the background of our wallpaper with #EA3E24,  and paste our brand lock-up in the frame.
You could go simple and just center it, or align it at the bottom right corner, in order to spice things up a bit. This will also allow people to appreciate the textures we'll be working with in your design against that dark orange background.
Following my initial intention to center the art, I placed guides at the center of the frame (960 px vertically and 600 px horizontally). But since I've decided to shift things around a bit, I also placed guides at 50 px of the bottom right corner. Now that that's done, time to work some texture magic.
4. Let's choose a few noise textures, and a few dust textures from our collection.
I've chosen the following:
gma-go-media-building-texture-set-misc-noise-007.jpg

gma-go-media-building-texture-set-misc-noise-009.jpg
gma-go-media-building-texture-set-dust-001.jpg
gma-go-media-building-texture-set-dust-002.jpg
gma-go-media-building-texture-set-grunge-048.jpg
5. It's time to place and edit the first noise texture, gma-go-media-building-texture-set-misc-noise-007.jpg
I'd suggest placing the textures at the top of the brand lock-up. That way, the texture application will unify everything together visually. To place the first noise texture, I'm just sliding it in my Ps window, and sizing it to recover my whole canvas. I've highlighted the values I've used in red.
Once you're happy with your texture placement (notice how mine is slightly off-centered), just validate the transformation. Now, we have two options: either we rasterize the smart object created when we slid the texture in our document, or we leave it as is. I'm going to rasterize it to gain time, but you could still follow this tutorial if you didn't. You would just need to use adjustment layers to apply the saturation and level changes to the textures, and make sure these are properly clipped. See the box PSD breakdown above for more information.
For a noise texture to, what we want is to bring these subtle dust and noisy elements visible in white or off-white over our design. We'll be using the Screen blending mode (which shows anything black as transparent) to accomplish this. So the goal now is to use our levels to darken as much as possible of this texture, and to lighten only the noisy bits up.
First, let's desaturate the texture (CTRL/CMD + SHIRT + U). Then, time to bring our levels palette up (CTRL/CMD + L), and to start playing. After a bit, it looks like the areas that we can impact with the texture aren't very interesting. A potential workaround is to invert the texture and see what we can do with that "new" work surface. But even after doing that, alas, no luck. So I'm simply not going to use this texture this time.
Let's slide in our second noise texture, gma-go-media-building-texture-set-misc-noise-009.jpg, and repeat the same process.
And here, we've got some better luck at just keeping parts of that texture that make these little noisy elements we're after.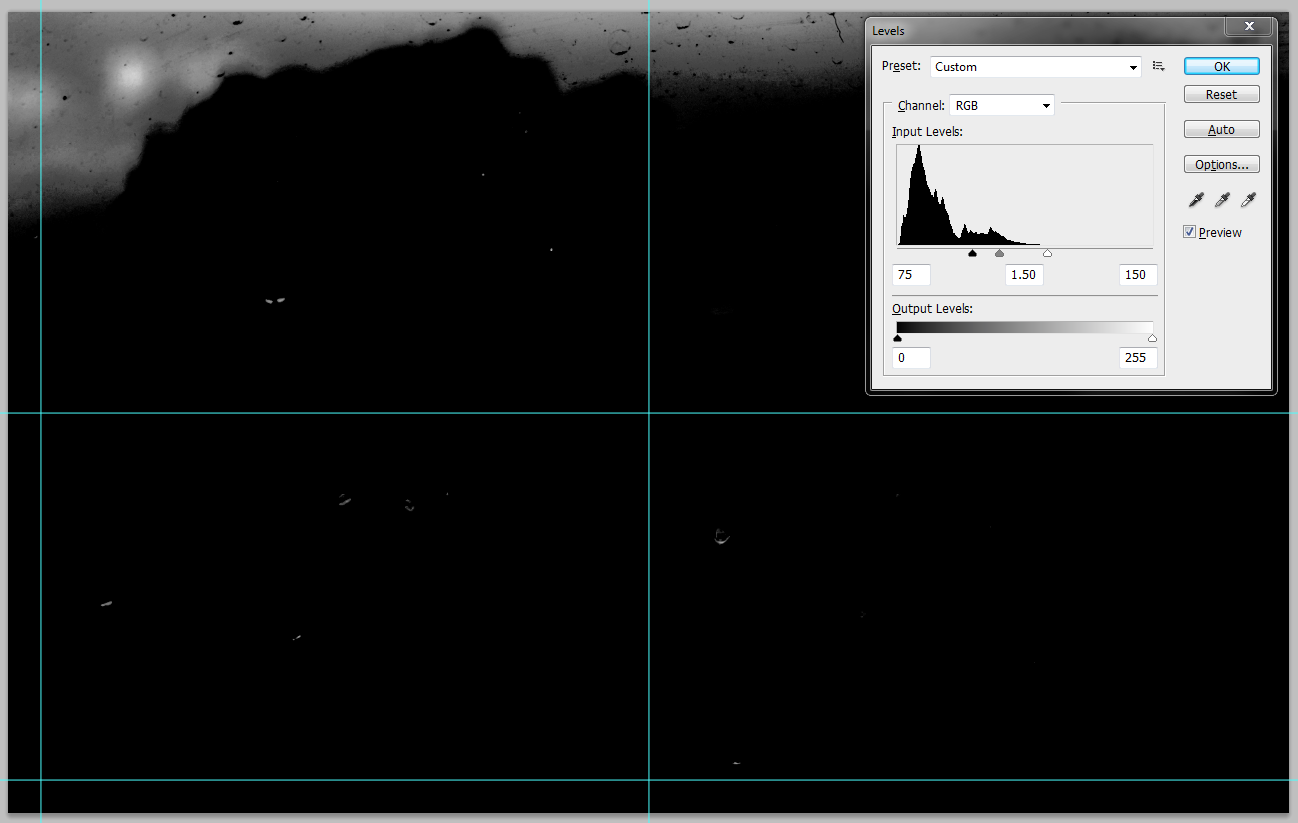 I've used 75 for my dark tone, 1.5 for the mid-range, and 150 for the light tones. Time to change the blending mode to Screen, lower the opacity of the layer to 35%, and to admire the result of that first texture pass.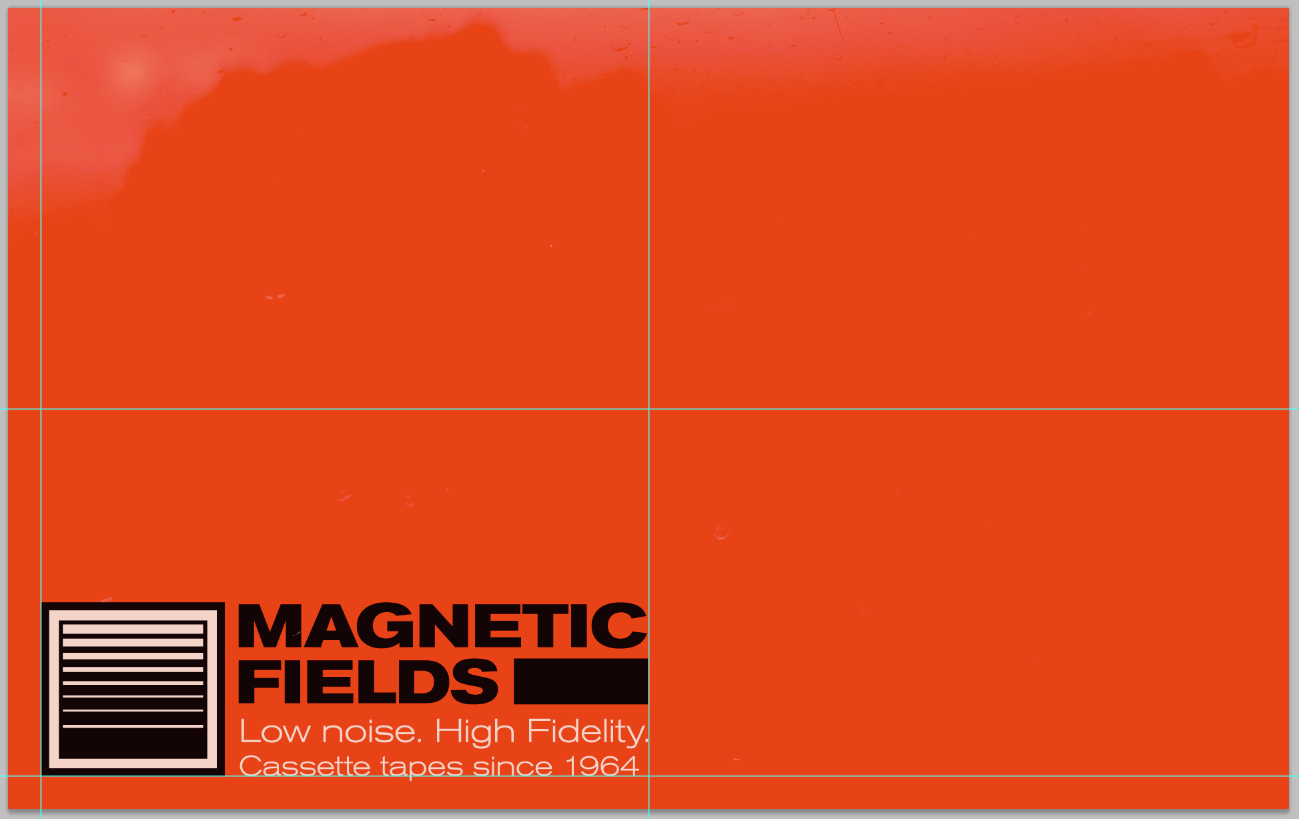 Another little thing I've done is to sharpen (Filter > Sharpen > Sharpen) my layer once, as it enhances the little noisy details we're after.
6. Dusting things up
It's time to include and manipulate our dust textures in here. Let's start with gma-go-media-building-texture-set-dust-001.jpg. If you want your dust speckles to look white, the process will be very similar to the noise textures. Here are the values I've played with for that: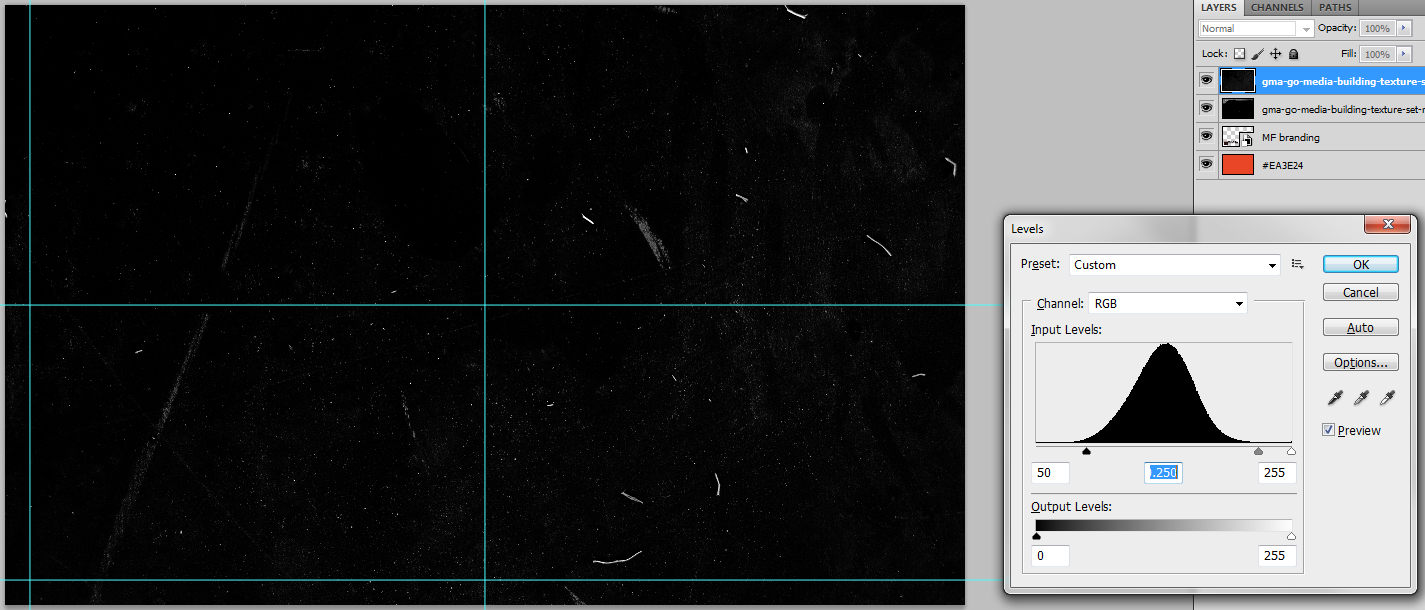 And here's the result: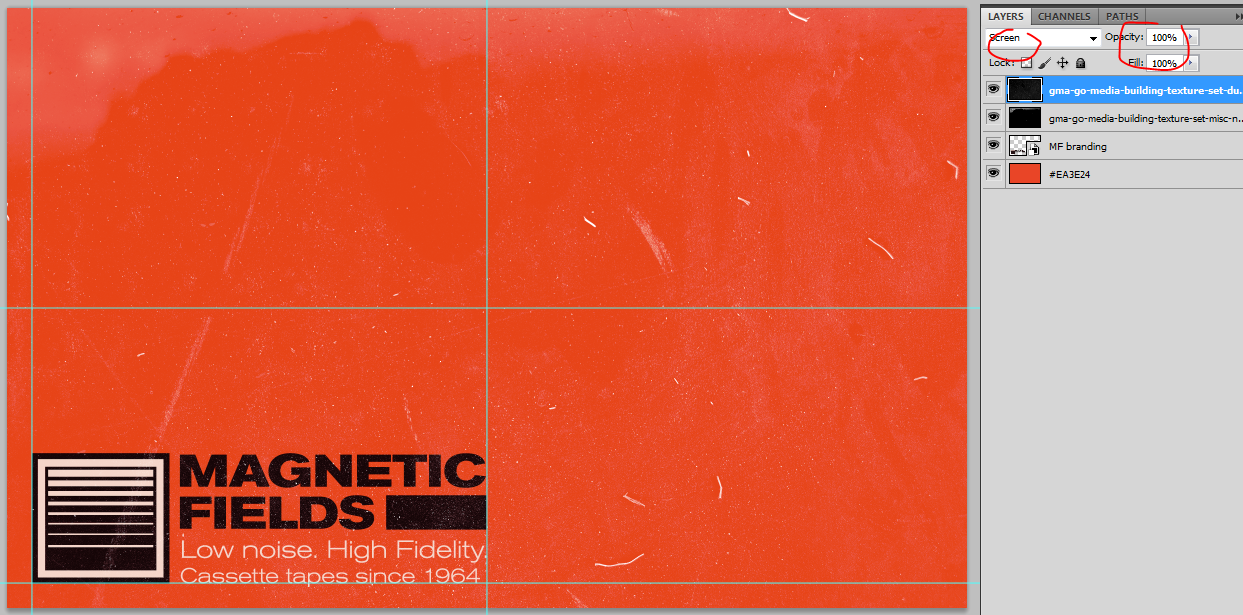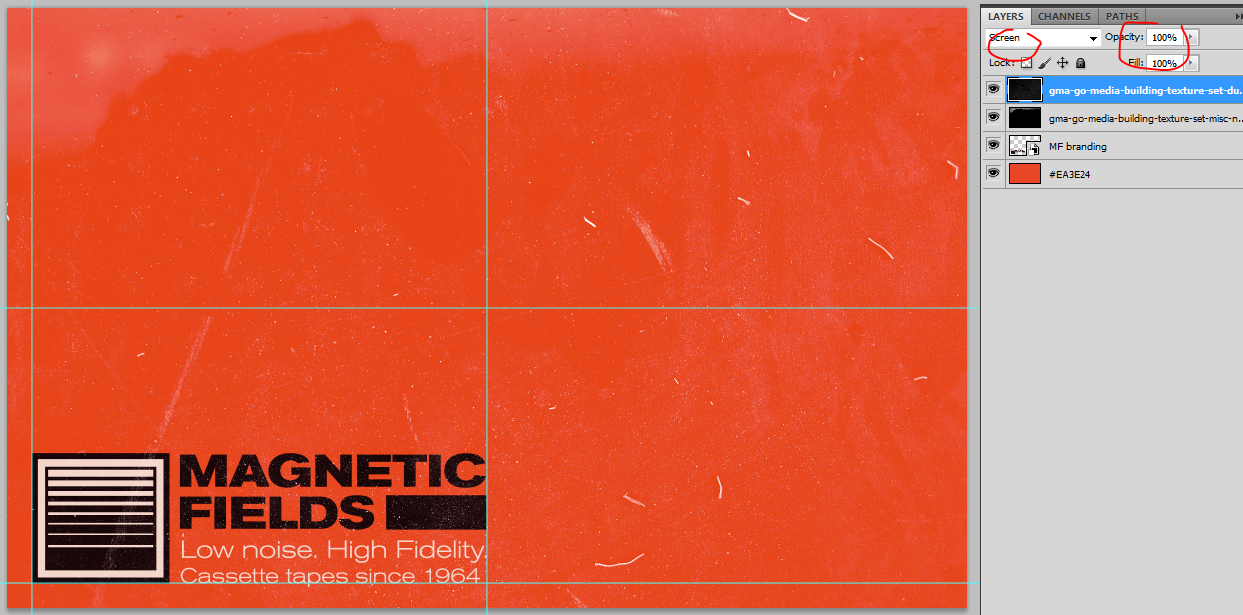 This is a crop at 100%:
In the event you want the dust and speckles to be black, here's what I'd suggest:
The next step is to invert your texture (CTRL/CMD+I), which should give you a result similar to this:
Finally, I just switched the texture's blending mode to Multiply.
To get an idea of the detail from up-close, here's a 100% crop:
Now comes the time to choose which direction to go. Given how the next texture, gma-go-media-building-texture-set-dust-002.jpg, has reacted when I was designing the box (see above), I'm going to select my white dust speckles.
Time to place and edit the texture in the canvas. After rasterizing the layer, I decided to invert the texture, to get its effect to show in dark rather than light elements.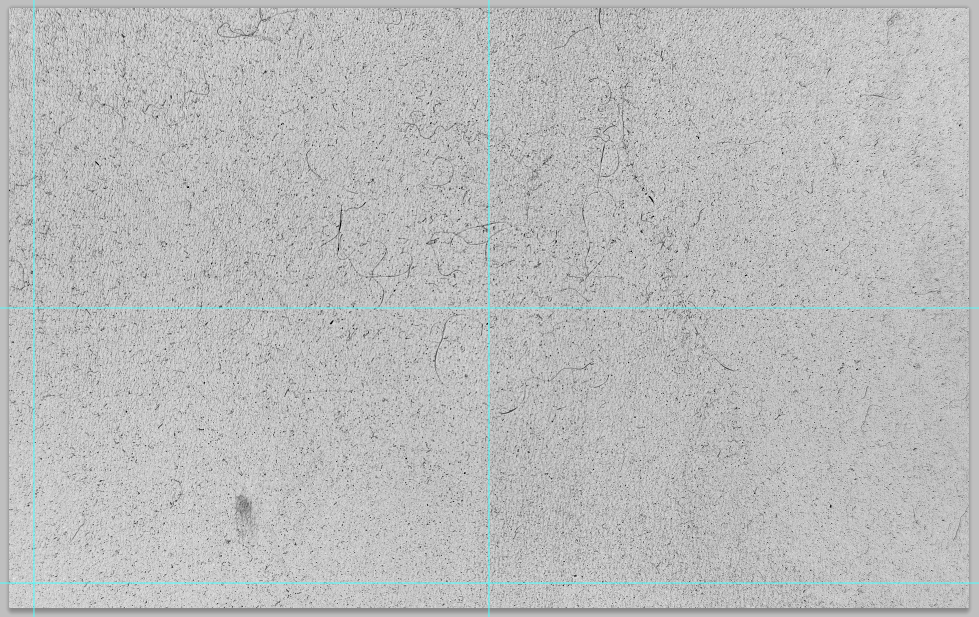 After some sharpening, it was time to get our level palette again. Here are my values:
And this is what happened once I switched the blending mode to Multiply, and the opacity to 75%: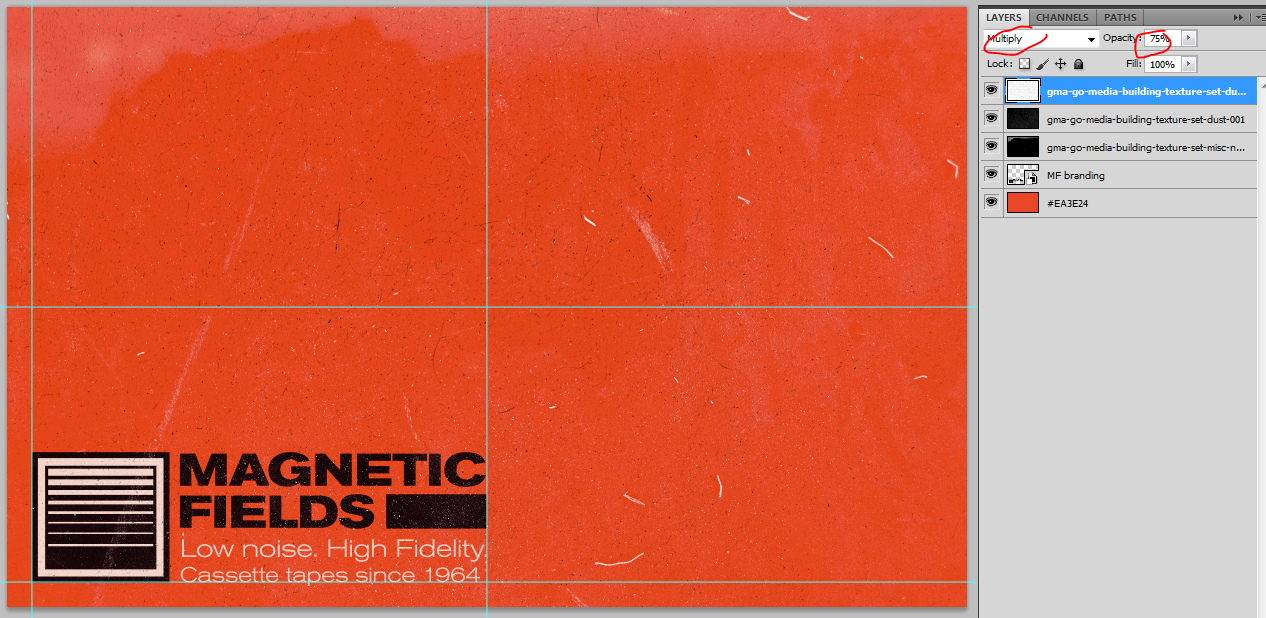 So far, so good.
7. Last but not least, let's add our finishing touch
The last texture I have listed in the resources list above is gma-go-media-building-texture-set-grunge-048.jpg, a grunge texture featuring what could be a stained and moldy ceiling panel. This will be the last texture we'll add. It shows a bit of grain and a stain.
I've place the texture at the center of the canvas, and increased its size at 125%. After placing, rasterizing, sharpening, and desaturating the texture, we'll use the levels to bring out the details of that texture.
Once that was done, I could have just put the blending mode on Multiply, and lower the opacity. Multiply is a blending mode that "multiplies" the color values of stacked pixels together. When you put a grayscale texture atop a design through this process, your colors will look lifeless and muddy.  This is why I went with Soft light instead:
We still get the stain pattern, as well as the moldy dots, but they do not overpower the colors. If anything, it boosts the saturation a bit. We could call it a day here.
But that clean logo was bugging me. See a 100% detail below: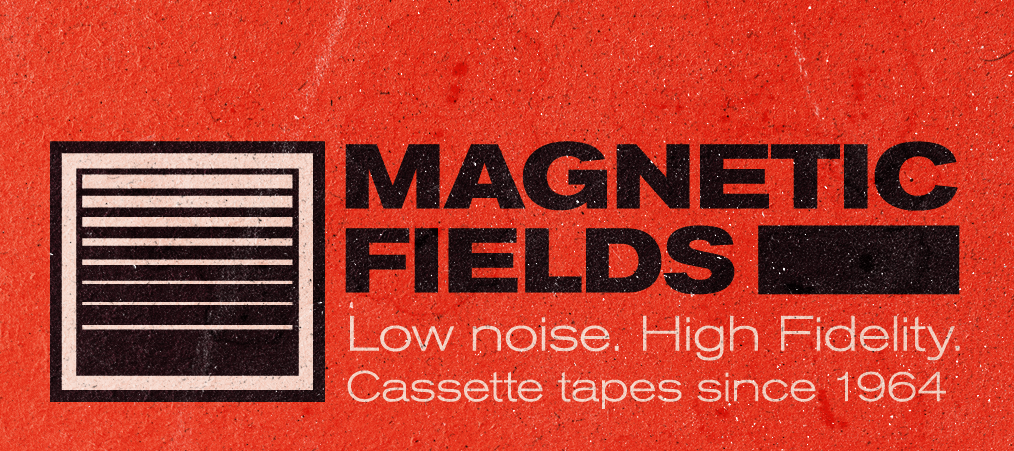 It's too clean compared to the rest of the wallpaper. So I decided to age it a bit further.
For a start, let's turn off the branding layer and copy-merged the content of our canvas. To do so, select everything visible (CTRL/CMD+A), and use CTRL/CMD+SHIFT+C when copying. This will copy everything that's visible in your selection, rather than just the content of the layer that's highlighted in your layer palette.
After that, add a layer mask to the brand lock-up layer. ALT+CLICK this new layer mask, which will allow you to see and edit its content, and paste in front (CTRL/CMD+SHIFT+V) the information we copy-merged just earlier. Notice also that I've unlinked the layer mask and its layer, which will allow me to move/resize them independently from one another.
Time to use our trusty levels once more to fine tune the effect. My values are below. The goal was to mimic what we did with our second dust texture: to just keep the most interesting elements of our texture, and to wash out the rest.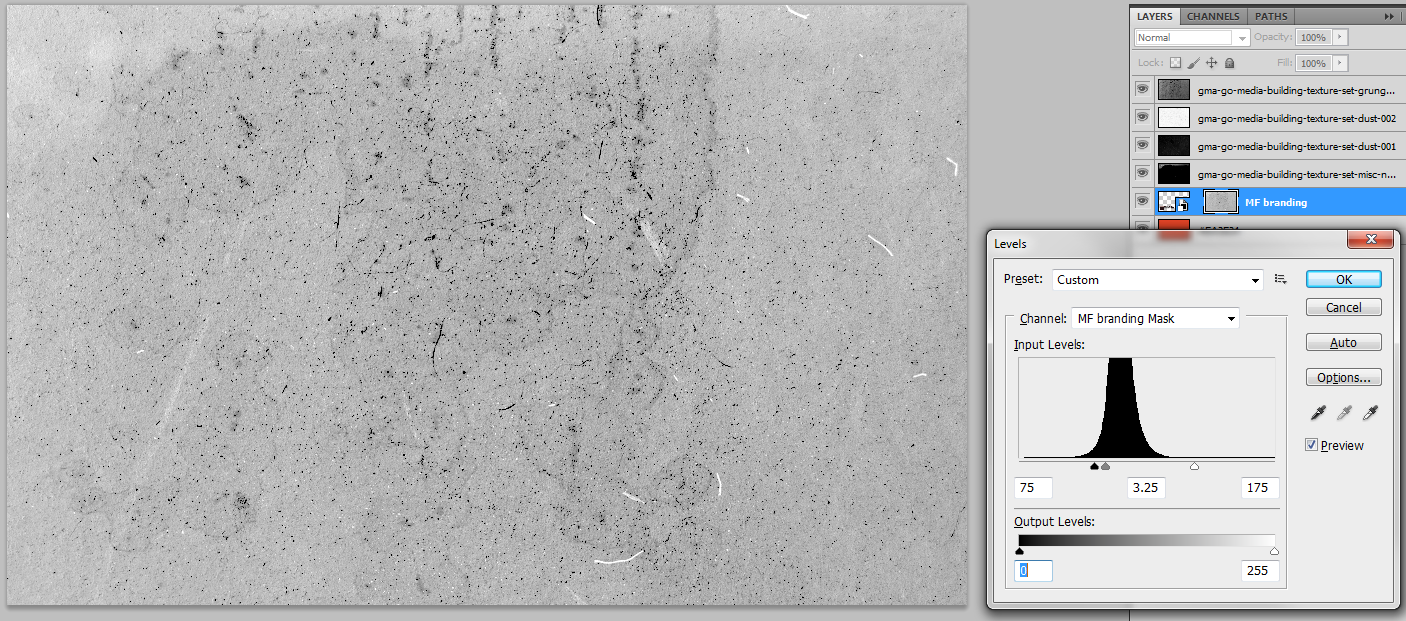 And here we have a grunged out logo!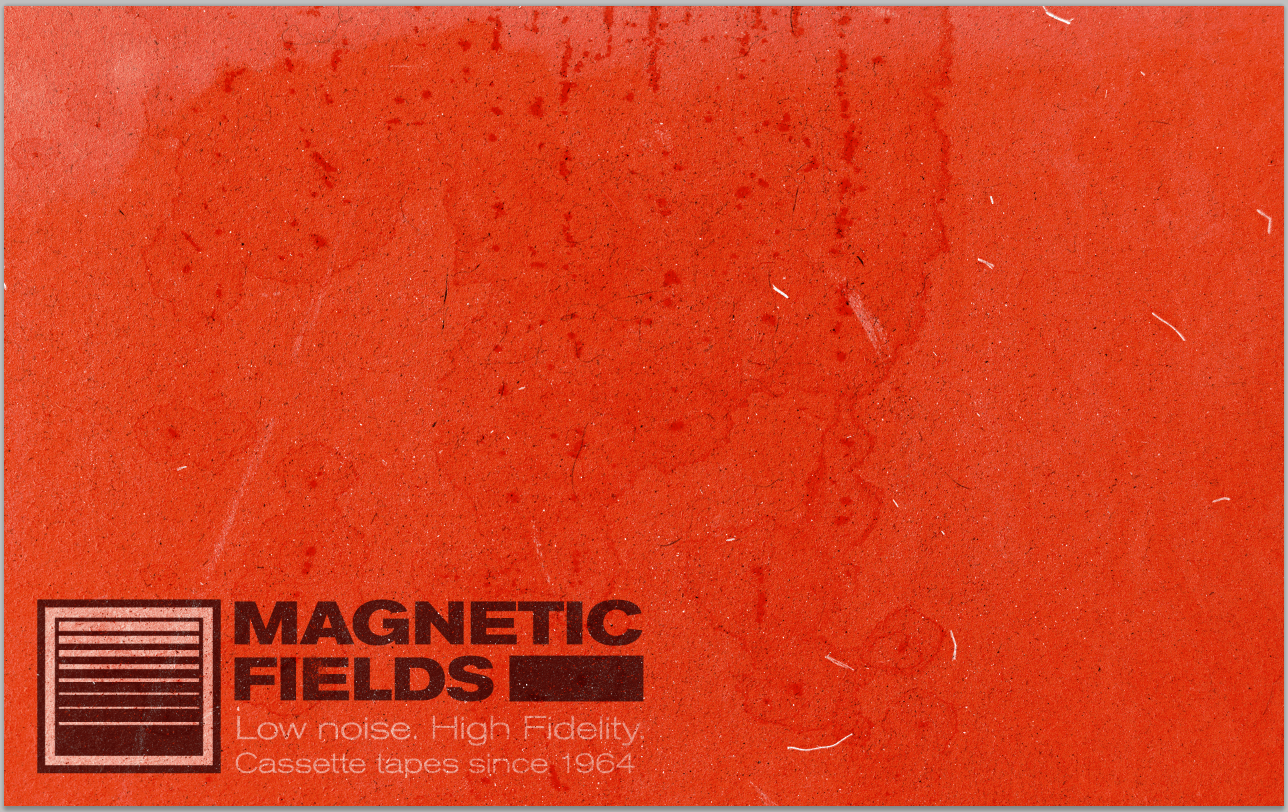 This 100% crop shows the result more in details. This is already a bit more fitting. We could obviously aged the logo further, but that will be the object of another tutorial (but feel free to apply some advice from Simon Walker in the meantime if your brand lockup is a vector element).
Some other things you could play with to refine the grunge effect (other than the levels step values) would be to move the content of that layer mask around, to select the spot you like the best. Or you could rotate of 180°. Or you could paste a completely different texture in… So many things to try, so little time. The advantage with this technique being that the grain and texture elements will match the grunge elements of your logo. Don't hesitate to share your results in the Go Media Flickr pool and/or in the Go Media Pinterest gallery.
You can download both versions of the wallpaper straight from my Dropbox, in a convenient zip file.
Let's recap
This is a free $37 texture collection, that includes:
122 textures

Spanning 5 categories (fabric, dust, grunge, noise, wood grains)
Over half a gigabyte of data = high resolution files
What are you waiting for? Get it now from the Arsenal!
Oh, and since next week is WMC Fest, I hope to see you all there!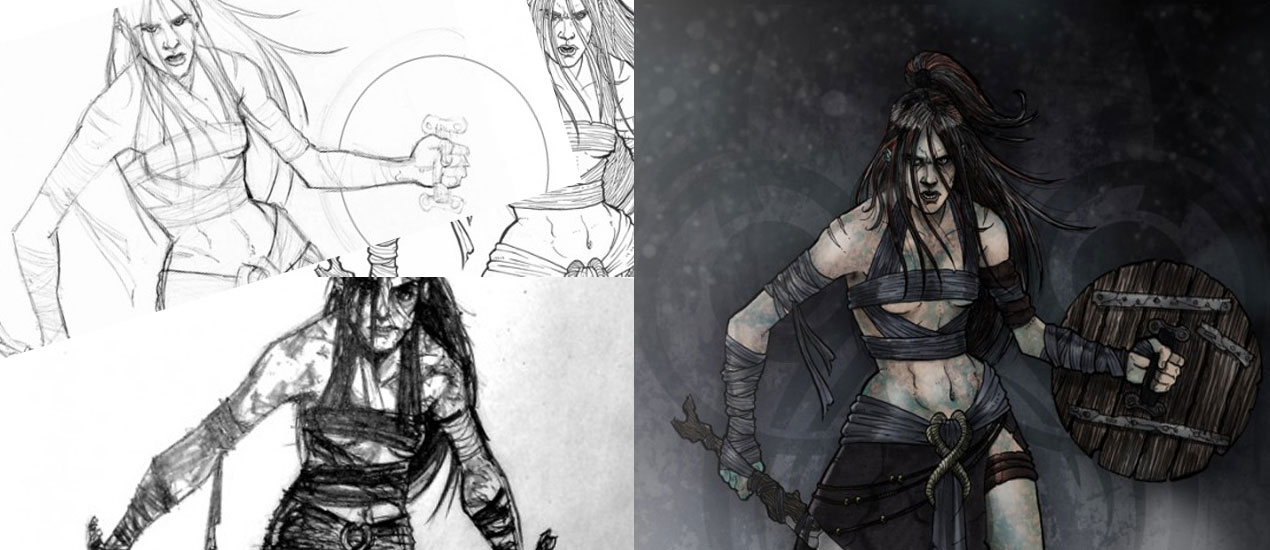 Comic Book Inking and Coloring Tutorial
Earlier this year I was commissioned to come up with a series of character illustrations for Cohort Pictures new film project; 'The Northern Mist', a suspense horror set during the Roman occupation of Briton. The illustrations would be used to help the rest of the creative team cast the roles for the film, aid in costume design and provide a bit of promotional material to drum up interest from investors and audiences. It was a great chance to really flex my creative muscles and get into some good ol'fashioned doodling. My favourite piece to come out of this one was what I nicknamed the Lady Briton sketch, so I decided to run a quick step by step tutorial for anyone interested in how I took this illustration through from brief to final concept.
The Brief
So the brief for this character went something like this (and this is me paraphrasing pretty extensively)-
"she's a feisty female Briton, easily equal to her male counterparts, she get's captured early on in the film so it's important to try and get her fighting spirit across in the design as much as possible. Also- she is the only female in a movie full of dudes, so she really needs to not be a troll."
After a bit of pleading, Patrick (the director working on the film) also sent me through this rough sketch he'd put together. It makes such a difference getting some rough input from a client as it means I have a starting point- even the crudest stick man helps me to get a result closer to what they originally envisioned. Anyway – from this, I gathered she needed to be in pretty light armour, probably leather or cloth and covered in dirt. Nice.
The Concept
The next step is getting a rough sketch together. My initial sketches are always pretty awful (I think I drew this one whilst on a bus in Spain?), but the point of them is very much like the concept Patrick sent me: to quickly get an idea across. If you spend any massive length of time on them, then (if you're like me) you'll resent any changes that need to be made, at the end of the day: time is money after all. In this version, Patrick could see I'd gone for a cloth wrap that showed off more skin in a way that wasn't too obviously sexual, and made the hair very loose, long and straggly. I also gave her two swords, but Patrick felt that a crude sword and shield might work better, so we went with that.
The developed sketch turned out like this. I tried to stay aware that whilst this character needed to be feral and wild, she also had to be quite attractive in her own way. To keep that appeal in there, I pretty much sketched her naked outline and started adding clothes after so as to keep that core feminine silhouette to the design.
Inking
Once that got approved I moved onto inking- I ink right on top of my pencils, but I always make sure to have a scanned copy at a decent resolution just in case I slip up. A lot of top inkers recommend brushes to help you get a good line weight into your artwork, this can make your drawings a lot more dynamic and it really helps to give a sense of depth. Originally I just used digital inking via my Wacom tablet, but at my first comic con in Boston, a few editors from DC comics tore my portfolio apart, saying I had great talent but I really needed to use brushes to ink my work. Since then I've tried my best to use brushes, but as with all things it's easier said than done and I ended up ruining a few sketches with spilt ink pots and the like. Now I've found a happy medium in the Pentel Brush Pen- which is what it sounds like; a pen with a brush nib. I think it's designed for Chinese calligraphy or something, but to my mind, there is no better pen out there for inking your artworks (at least for the major lines anyway).
So now my inks are nailed down, it's time to erase the pencil underneath and get the inks scanned into Photoshop. I use the Levels Tool (Ctrl+L) to try and clean up my image a bit and get rid of any paper grain. Basically I just move the black and white cursors a little closer to the centre until I'm happy with the definition I'm getting. It's useful to zoom right in here to make sure I don't have any pencil trails still knocking about. A trick I sometimes also do (but not for this piece) is run my linework through a Live Trace in Illustrator, then just save it as a PDF and open it back up in Photoshop. This can really help smooth out my lines and can make a huge difference if I'm going for that ultra polished look.
Colours
For colour I generally duplicate my line layer and set the top one to multiply. For the lower level I go to Select > Colour Range and choose black to select all the lines. Then Select > Modify > Contract and contract by one pixel. Now I invert the selection and delete. This means that the lower layer (which will become my colour layer) has slightly thinner lines than my top layer. This way I can just use the paint bucket tool on my lower level to quickly fill the areas I need with colour. The downside of this is that the lines on the lower layer are now very jagged, but fear not- that top layer is still perfect and will keep the ultra smooth lines. Smart.
Shading wise I do love my gradient tool, but I'm trying to broaden my horizons and so, with that in mind, for this piece I decided to use Copic Markers. Now I'm no pro with these things yet, but I've seen some amazing artwork from guys like Adam Hughes and Mahmud Asrar, so I figure it's well worth my time getting to know them. They're basically watercolours in a pen minus the mess (are you seeing a pattern here?). Seeing as I wanted this piece to be really gritty, I figured it didn't matter too much if I wasn't perfect yet as it'd probably add to the effect I was trying to achieve anyway.
So here's how I work- I go back to my inks in Photoshop and place a 'screen' layer over them and fill it with Non Photo Blue (#A4DDED – thank me later), this changes all my inks to a special type of blue that is really tough for scanners to pick up (meaning the lines won't show up as much when I scan it back in and I'll just have my sexy Copic shading). I print this out and then start going over it with the Copics. I only use grey as I already have my basic colours in Photoshop. Copics have two types of grey- warm and cool. Warm is generally for skin and 'warm' things, and cool for clothes and 'cool' things (duh!), however, for this character I really wanted to make her as pale and cold as us Brits really are and so I swapped them over, using cool greys for the skin and warm greys for the clothes. This contrasts well with the olive skinned Romans I illustrated later.
So the technique I use is just to start with my lightest colour and keep adding until I'm happy. I apply each colour a few times to get really slight gradient differences and then switch up a pen for more defined shadow and light sections. Another cool tip is don't worry about going outside the lines- we have our perfect inks saved on Photoshop now, so if needs be we can always use that as a mask to clean things up.
Some other gadgets I have are these Sepia pens. Again, these come in warm and cool greys. They're not quite as washy as the copics but they have a much finer nib and are great for detail.
I use these for any sections that need real precise details like on the leather strips or strongly defined shadow. They're great for hair as well.
Finally I have a couple of white ink pens for highlighting any areas. Generally I like to do this digitally as these inks can run a bit, but sometimes it can be helpful to get the whites in whilst I'm 'in the zone' and am pretty familiar with the illustration and lighting etc…
Now for the fun part; get the Copics scanned in and throw them into Photoshop.
I grey-scale them up with Ctrl+Shift+U to get rid of any colours that have shown up (or not if I like the effect, I call it as I see it depending on the illustration).
I put this layer above my colour layer (but below my smooth ink layer) and set it to multiply. What I'm left with is my digital colour mixed perfectly with my Copic shading. Sweet.
Finishing Touches
Now is the time to take a good look over the illustration. I often notice some bits I want to be darker or lighter. Not to worry though, I just hide the Copic layer and start editing my original colour layer. I wanted the eyes much darker and I think I wanted the clothes to cast more of a shadow too, so all I did was highlight those sections and darkened them with either the Lightness Bar on the Hue/Saturation Panel (Ctrl+U), or with the Gradient tool set to black.
Likewise I wanted to brighten up a few sections, like on the sword, so I did the same thing but with white. When I'm creating a glow or a shine, I make sure to do it on a new level above my smooth inks, stuff like this really helps blend a work of art and brings a piece together.
I know what you're thinking- "this chick is way too clean, where's all the mud we were promised?". I know, and I'm way ahead of you. I have this great texture in stock from Go Media Arsenal Grime Set 2 pack, I think it's actually concrete, but it works really well for adding a natural, dirty looking texture to things. Normally when I'm working with textures I like to desaturate them so they taken on the colours of whatever layers I apply them to, but in this case I thought the bluey grey colour worked pretty well (having flashbacks to Braveheart!) so I decided to keep it as is.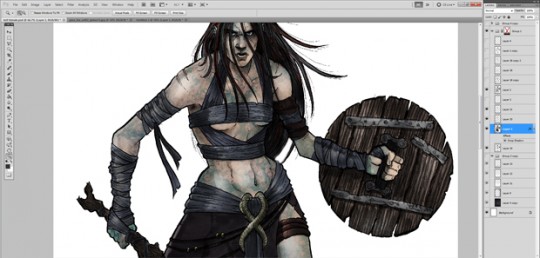 To apply the mud effect I simply throw it on above the colour layer, delete any part that isn't over the skin and set the layer to multiply- this ensures that all the dark bits of the texture stay dark whilst the light bits show through the skin colour underneath. After that it's just a case of playing with the opacity to get the muddiness to a level I'm happy with, I think I opted for around 50% opacity in this piece. Another cool trick I do here to add a bit of depth and volume is to select the erase tool and a really soft brush with a low opacity and just go to work erasing bits of the mud texture on the parts of the skin that would be either naturally lighter or catch the light (since the mud layer is set to multiply, and only the dark bits are showing through, erasing them will make that area lighter). In this case I erased around the shoulder and hips, as well as on the top of the thigh to make those areas seem a bit more rounded and curved.
Now the brief asked for a character illustration and didn't really mention anything about backgrounds, but I work to the Bill Beachy mantra of "under promise and over deliver" so whilst not going overboard I am going to try and produce a background that'll help set the tone for this illustration. [Note: Bill Beachy is also the mastermind behind the best web design firm in Cleveland, Go Media.] The basis for the background is very simple. Another texture from Go Media's Arsenal, this time from the Rust 3 set with a blue tint and a black gradient coming in from above. I've also included just the hint of a pattern from the tribal vector pack in order to make that background a bit more dynamic. Also since the illustration is for a movie called 'The Northern Mist' I figured it's probably a safe bet to put some mist in there too. This is basically created on a layer above the background (but behind the character) by using some of the sexy Smoke and Cloud textures from the Arsenal. I use a few of these mixed together and set the layers to 'screen' (removing any blacks from the texture and just showing the white misty goodness), this gives a sense of volume to the mist in a very authentic (and quick!) way.
To add a bit of depth and to create a foreground, I duplicated the mist layer and moved it above the character illustration to give the appearance that my Lady Briton was stood amongst the mist rather than in-front of it. I also added a bit of light in the top left corner to help show off a bit of light direction and some cheeky dust particles to make the light look a bit more dynamic and to add extra depth. One last cool little trick I did here was to put all the character layers in a group (Ctrl+G) and then apply a gradient mask to that group from the ground up, effectively fading out her feet. The result of which made her look as though her feet were disappearing into the mist, but still allowed me to keep the mist fairly fine.
So there it is, my finished Lady Briton illustration. Patrick and the guys from Cohort Pictures were really thrilled with how this, and the other illustrations turned out. In fact, they even hired me again right away to produce a short comic book in lieu of the traditional storyboards, so that they could use it as a marketing tool for the film!
To celebrate the release of Vector Pack 11 I made this seamless tiling Skull wallpaper using nothing but the Hand Drawn Skull pack.
Just right click to save it to your computer. Use it for desktop wallpaper, upload it to your Myspace or something and tile it. Just don't hotlink this image. :-)
Enjoy: