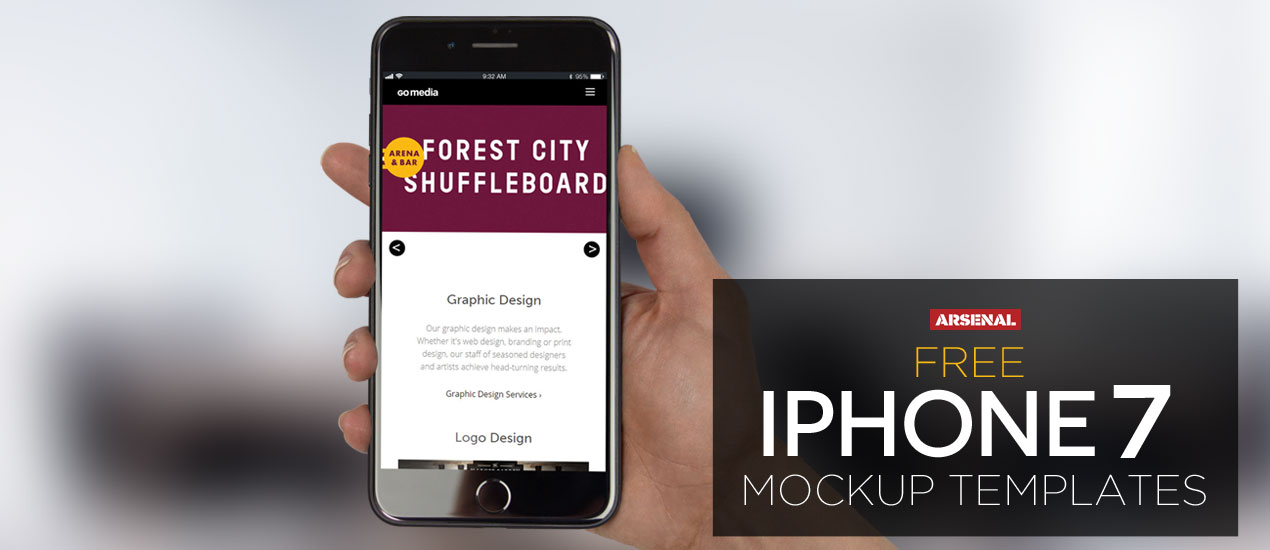 Yep, a totally free iPhone 7 Mockup Templates Pack
We just launched a free iPhone 7 Mockup Templates Pack, so what are you waiting for? Go download it now over on the Arsenal, the home of the World's Best Mockup Templates, Vectors, Textures and more.
This Free iPhone 7 mockup templates pack includes two mockup templates that will help you show off your website/app in a realistic way. The pack includes an iPhone 7 in both flat and angled versions and includes the different options listed below. These mockups have assisted us in pulling our portfolio together and hope they will do the same for you.
Here are the various options our iPhone 7 Mockup Templates Pack give you:
iPhone 7 Flat
iPhone 7 Flat (with hand)
iPhone 7 with backgrounds (with or without hand) with backgrounds – modern office space, desktop workspace, coffee shop, park outside
iPhone 7 Angled
iPhone 7 Angled (with hand)
iPhone 7 Angled (with or without hand) with backgrounds – modern office space, desktop workspace, coffee shop, park outside
Obsessed with our mockups and want more? Become a member for only $15 a month and access them all, plus the rest of our library, instantly! Learn all about that now.
Categorized:

Freebies, Graphic Design Freebies, Templates

Tagged:

angled, desktop, flat office, free, freebie, iPhone, iphone 7, mockup, mockup template, phone, portfolio, technology
Grab our 3 Free Photo Templates
Join us on Thursdays, when your friends here at the Arsenal take over the Go Media blog to share insights, tips, freebies or other fun to brighten your work day.
Today we're releasing three photo templates for your use in any personal project. Enjoy!
Love our products? Access our huge product library ($11k in resources) and exclusive content for only $15/mth. Yes, seriously. Learn more now.
Download now: Go Media Freebie – Photo Templates
Check out the goods:
In order to use your template:
Open the Photoshop template in Photoshop
File > Place your image into the "Your Artwork Here" layer
You're done!
Ugly Sweater Mockup Template
We're really getting into the Christmas mood here at Go Media. How do we express that? We create an ugly Christmas sweater mockup template, of course! We want to spread some joy, so please spin some soothing holiday jams and download this freebie with a hot cup of cocoa in your hands. Enjoy it and have a wonderful, safe and happy holiday season.
Learn out our Arsenal Membership, which offers you unlimited downloads for only $15 per month. No, we promise it's not a Christmas miracle. It's real life.
Free Poster Mockup PSD Included!
Here at Go Media, we are obsessed with poster design, because – one, it's in our blood. (We've been designing concert and rave posters since the '90's.) Two, we're die-hard illustrators at heart and three, it's just all sorts of fun.
We hope you enjoy our newest collection of poster inspirations and that this post inspires you to create your own.
When inspiration hits, here's a free Go Media Poster Photoshop Mockup Template  to show off your work upon. Not a Photoshop user? Mock up your work on a free poster mockup on our site, MockupEverything.com. Go make us proud!
Here's your download >> Poster Mockup Template (6) from arsenal.gomedia.us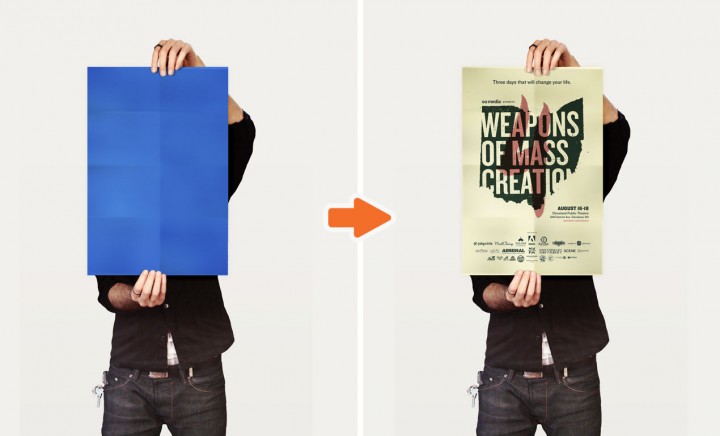 Get Inspired:
Click on each poster to be taken to its source, and be sure to follow us on Pinterest for non-stop inspiration goodness!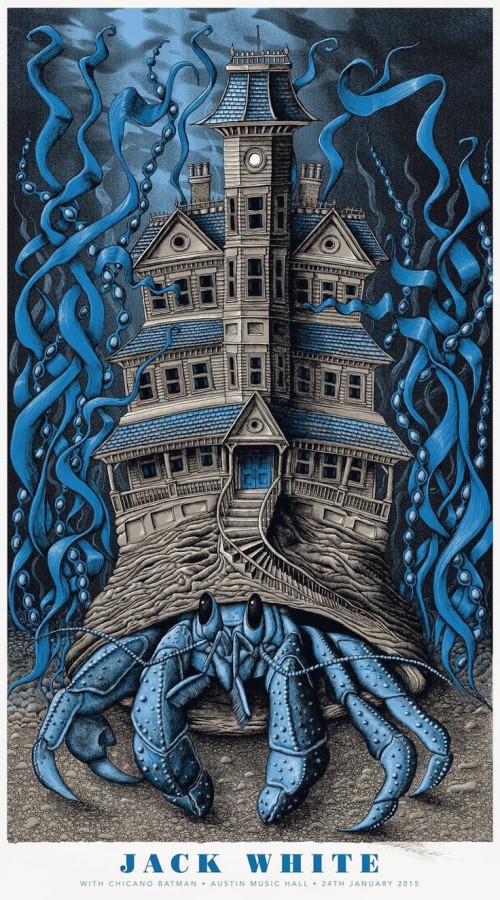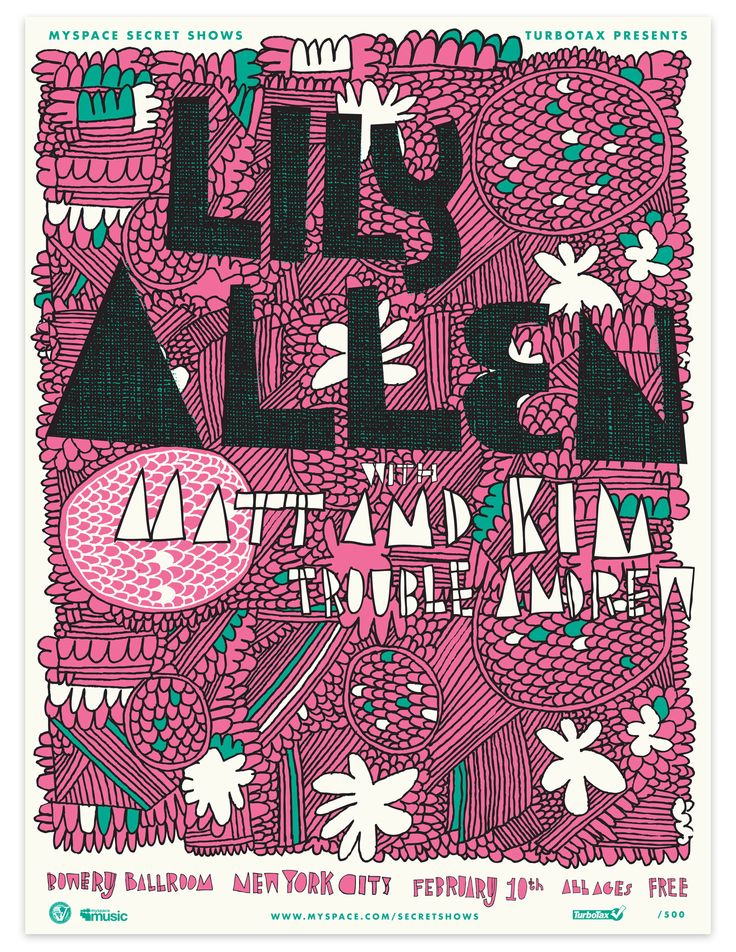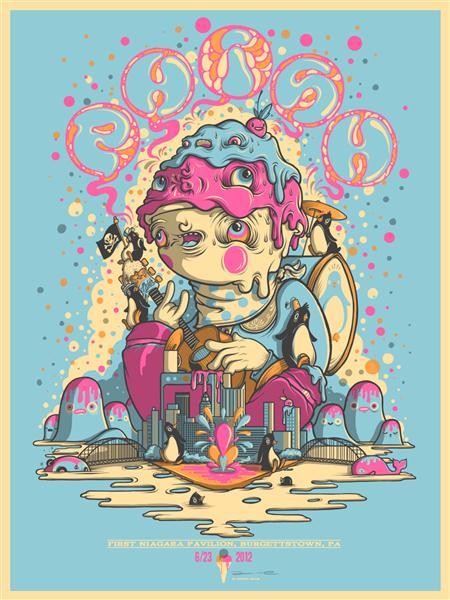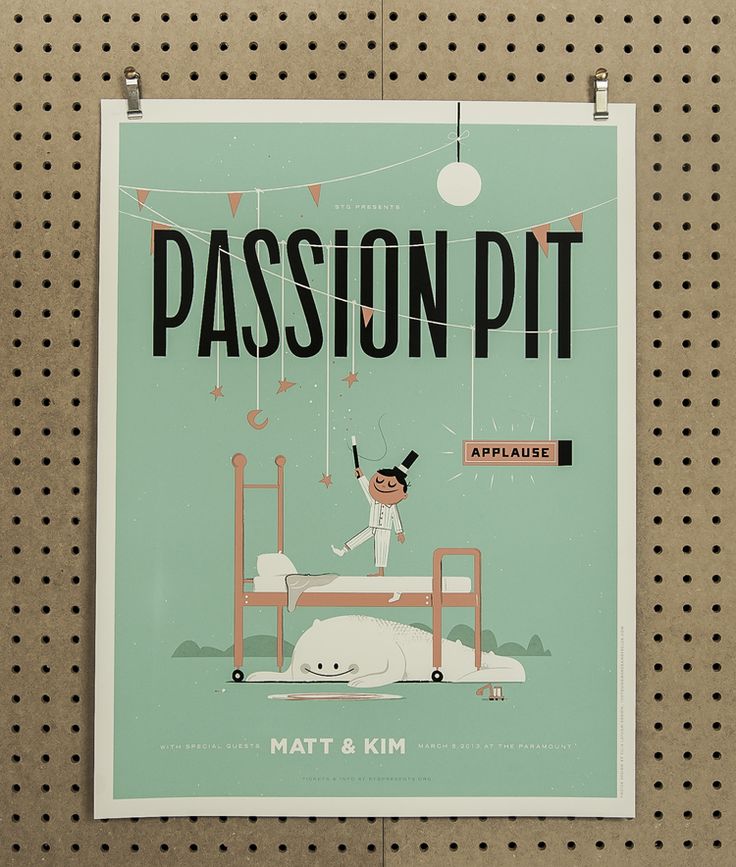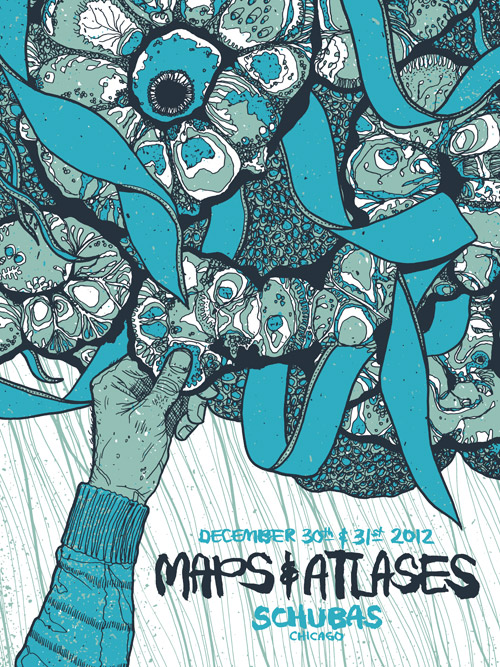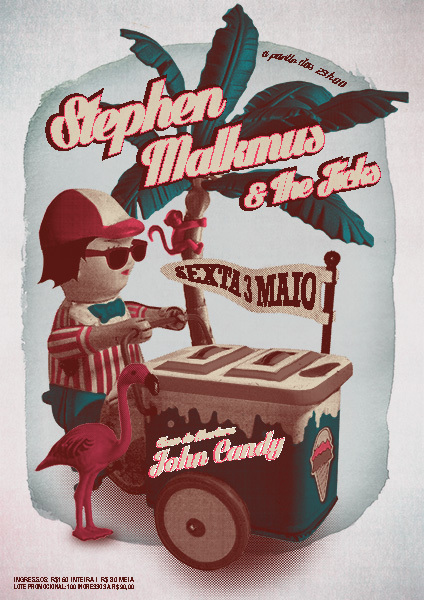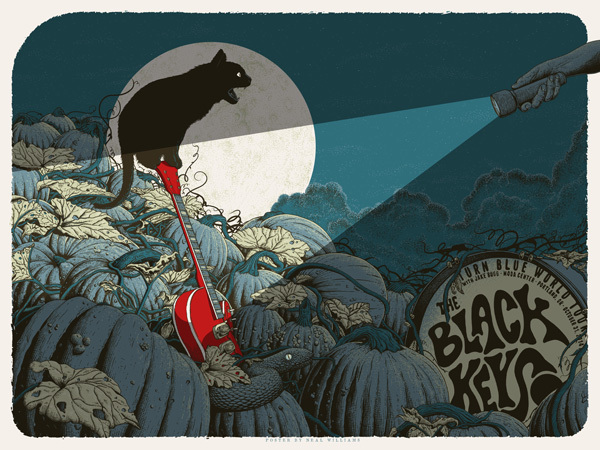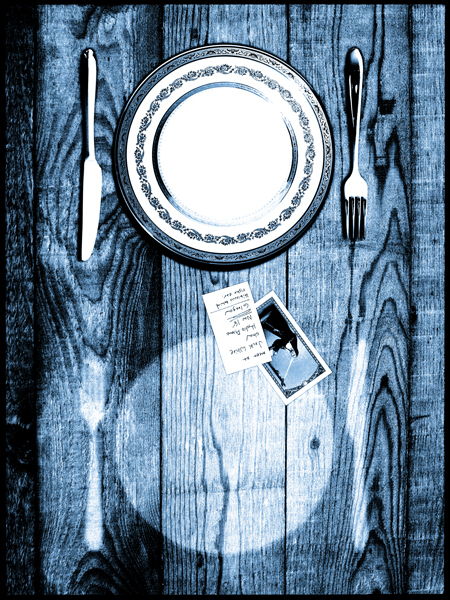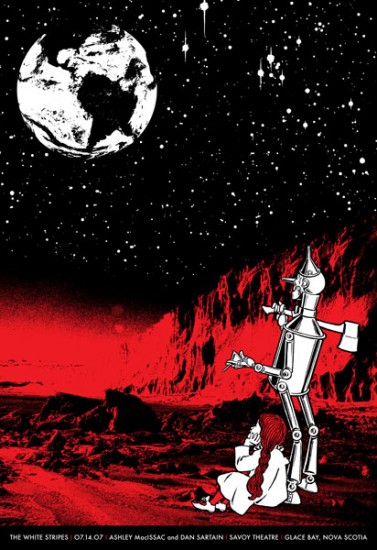 Show us what you're made of! Link us to your poster designs in the comments section below!
Categorized:

Freebies, Graphic Design Freebies, Graphic Design Inspiration, Templates, Web Roundup

Tagged:

arsenal, inspiration, mockup, mockup template, poster, poster design, psd

One of my favorite movies of all time is Eternal Sunshine of the Spotless Mind. I also really love the movie posters that featured a torn paper effect across the person's eyes with some text underneath. Nice job by BLT on the original posters. I thought it would be cool to make my own version and show you how I did it.
If you want to skip this whole thing and make it easy, I've made a Smart Object Photoshop Template so you can easily add your own photo and text. Just double click the smart object layers, paste in your photo, save, and voila! You can even swap out the torn paper images if you'd like. This message brought to you by the keen minds behind digital marketing in Cleveland, Go Media.
Purchase Torn Paper Effect – Smart Object PSD Template – $2.99
On with the tutorial! You'll need Photoshop CS5 or newer for this.
1. Set up your Photoshop Document
I just started with new document at 486×755 pixels. It's not high res, but I have no intentions on printing this. It's mostly just to display on the web.
2. Create your torn paper layers
You can create these from scratch, but I found it easier to just find some torn paper vectors online. If you create your own, you can use the pen tool in Photoshop or Illustrator and draw your own torn paper edges. Be sure to create several variations. Create two parts for each torn paper piece. One will be the "edge" and the other will be the "mask." The edge is white part with the drop shadow and the mask is the grey part of the paper that will act as a clipping mask for the graphics we want to place on the paper itself.
3. Paste in each torn paper layer into Photoshop
I copied the white part of the torn paper first into Photoshop and enlarged it to fill my document size. Then I copied and pasted the grey part of the torn paper and enlarged it enough to look good with the edge. Place them a little bit apart so there is enough white edge visible. Do this for each "piece" of torn paper. Remember, you want a "mask" and an "edge" layer. Then add a drop shadow to each of the edge layers.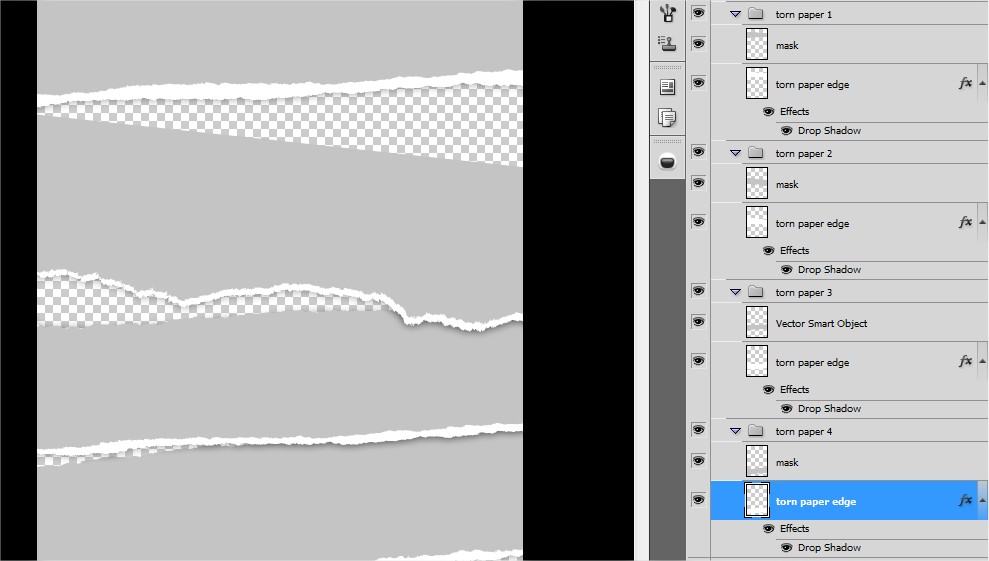 4. Create a top and bottom piece for your portrait photo
You will take one of the pieces of paper (2 layers each: mask and edge) and use it for the TOP layer. The TOP most layer, you'll need to extend the paper to the edges of the document. It is within THIS mask you will add your headshot photo. Notice how I arranged the paper pieces so they are closer together? See below:
5. Paste in your own photo!
Now this is the fun part. You can paste in your headshot photo above the top piece's "mask" layer. And then right click on the mask layer and select "create clipping mask." See how I have my layers set up below. I have also put in a paper texture for a more textured effect.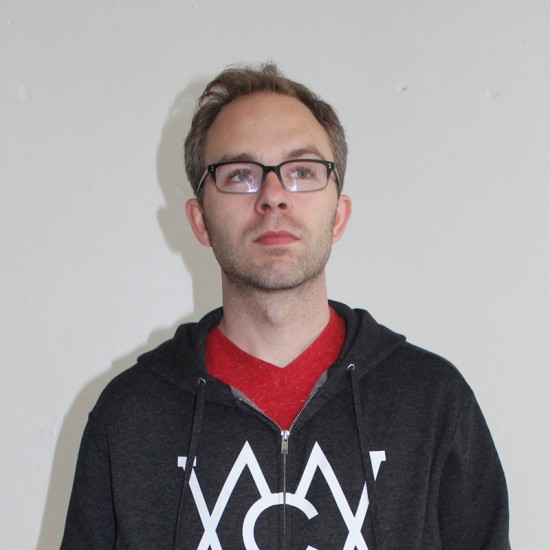 6. Paste in more photos for each piece of torn paper
I wanted to go for the "torn magazine" look so I sought out some old vintage ads online. I pasted them in each piece of paper group and set the clipping mask just like I did for my top photo above. This is the effect I get below:
7. Do the same for the bottom part!
You're going to repeat the steps to the same for the bottom section. One quick way is to simply duplicate all the top layers and flip them vertically. Then swap out all the photos with new ones so they are different. One suggestion is to rearrange the order and positioning of the torn paper pieces so it looks different from the top.
8. Add text
See the space in between? That's where we will add our text! I also added a dark paper texture set to "screen" to and some additional shadows using the paintbrush tool so I could get a more realistic effect. See my layer structure below:
9. Add textures and final effects
One thing that will tie the whole thing together is some colorizing and textures. You'll notice I have a dark reddish brown layer set to "screen" to color my darks. And a tan color to colorize my lights. Those are set to a reduced opacity to not have an overpowering effect. I also had a couple vignetting layers to bring more of a framing/focus to the image. There's a levels adjustment layer to brighten and boost the contrast of everything all together. And finally there is a film grain layer set to "overlay" and reduced to 40% opacity. A film grain layer is just a layer filled with 50% grey color with a noise filter put on it. Tweak the settings to what you think looks good.
10. You're done!
Bonus: Download the PSD
Or just download the PSD template and make it easy on yourself. Again, you don't have to go through all these steps if you don't want to. Just download the PSD file yourself. I set it up with Smart Objects so you can just double click on the layers that you are supposed to swap out with your own photos. Purchase Torn Paper Effect – Smart Object PSD Template – $2.99
Here are a few examples!
Have fun!
The Power of the Mockup
Hello there Designers!
As you know, we absolutely love and believe in the power of the mockup here at Go Media. After all, we've dedicated our two realistic mockup subscription sites, ShirtMockup.com and MockupEverything.com, as well as our digital marketplace, the Arsenal, to this, one of the most important steps in the design process.
We believe that mockup templates are your best friend if you want to:
Present your design to clients in a realistic, 3D setting on an actual product
Test your product's market potential as well as explore how it might look before going through the expensive manufacturing process
Impress and entice family, friends and future clients who'll drool over your designs
Fully customize the appearance of your design and end product
Completely revamp your portfolio
Sharing is Caring
Another one of our loves is the sharing of resources among the design community. So, today we thought we'd share some of the free t-shirt design mockup templates we offer on ShirtMockup.com and MockupEverything.com, as well as a sample Photoshop mockup template from our Arsenal.
Standard T-Shirt jpeg snapshot available free on ShirtMockup.com:
Distressed T-Shirt jpeg snapshot available free on ShirtMockup.com:
Men's Crew Neck T-Shirt jpeg snapshot available free on MockupEverything.com:
Men's Distressed T-Shirt jpeg snapshot available free on MockupEverything.com:
Women's Crew Neck T-Shirt (Modelshot) jpeg snapshot available free on MockupEverything.com: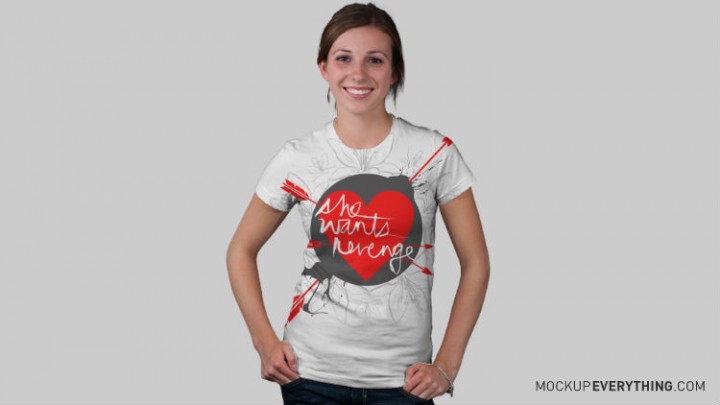 Women's Deep V-Neck T-Shirt jpeg snapshot available free on MockupEverything.com:
Free Download
Free Photoshop Template Download from the Arsenal
Instant Download here: Ladies Ribbed Tank Top from Go Media's Arsenal
For many, many more templates, visit us at ShirtMockup.com and MockupEverything.com, where we offer realistic mockups for designers looking to apply their designs to templates quickly and easily (without fancy software like Photoshop).
For those looking for more customization, head to our Arsenal to check out our Photoshop mockup templates. We've got the World's Best, you know.
Free Arsenal Templates & More: Vector, eBook, Mockup Template, Font and Textures Freebie!
Hello Go Media Faithful! We have got to say, our Arsenal customers are the best around. We're constantly inspired by what you create and consistently moved to produce new products due to your brilliant suggestions. We want to say thank you with this, a small token of our appreciation. Download our free Arsenal Sampler, including Free Arsenal templates and more now at arsenal.gomedia.us!
You get:
Tennery Font (Light)
iPhone in Hand Mockup Template PSD
Right Lower Arm (for Tattoo) Mockup Template PSD
Zipper Hoodie Mockup Template PSD
6 Textures
1 Vector Sampler
Design Tools Freebie
Drawn to Business eBook Sample
As well as 2 Coupons good for: 1 Free Pro Month of Mockup Everything

& $25 Arsenal Credit (off of a purchase of $75 or more)

Go get it now at arsenal.gomedia.us!
It's been a little while since we've had a freebie on the Go MediaZine, and an email I got this morning provided the perfect opportunity.
Here's what Jan had to say about the Fitted Ladies Apparel Templates we just released:
Adam,
I just love your t-shirt templates for both guys and girls and as a shirt designer they are very useful but I have one request that would help me out even more, an added side view of the left and right sides of the shirts. Many requests have been for a shirt design that runs across the side so I just thought I'd ask. Thanks for everything!!
Jan
What You Get
Thanks for the idea Jan!
The side view Ladies T-Shirt template is exclusive to this freebie – it's not part of any pack (yet). It does include all the little improvements though, like the Highlights layer, the Shirt Color layer, the streamlined clipping mask arrangement, and the "Sleeves only" mask.
This template should make it easy to drop your designs onto the side of a shirt, or just down the sleeve.

Go ahead and experiment with this template, I mean, it's free. Hopefully you can use it to impress a client (or maybe just your friends).
Oh, and don't forget to check out the full version.
[download#28#nohits]