Articles by:
Heather Sakai
40 Fresh, Free Fonts for Graphic Designers 
There's something I have to tell you. There is nothing I love more than a free font.
Tall ones, short ones, skinny ones too. Serif, sans, straight up silly ones. I can't get enough. Here is a collection of my recent * free * favorites organized in the following categories:
All Caps
Quirky
Cool
Old School
Hand-Written
Be warned, some are to only be used for personal use only. And some, well, are just for kicks.
Enjoy and don't forget to head over to our Arsenal for some Go Media font-y goodness!

Mohave by Gumpita Rahayu
Kenzo by Frank Hemmekam
Blyth by Nick Slater

Sequi by João Andrade
Baffled by Michael McMillan
Look Up by Filiz Sahin
Lousiane by JuanJo Rivas del Rio
Rhyder by Adrian Candela

Dense by Charles Daoud
Knubi by Matt Vergotis
Dekar on Font Fabric.com
Infinity by Tarin Yuangtrakul

Baron by Frank Hemmekam
Magna by Hendrick Rolandez
Font by Rich McNabb
Tenso by Jos Buivenga


Amatic by Vernon Adams

 
Skinny on DaFont.com

Want more?
Sure you do!  I know the perfect place! Head over to our Arsenal for the best fonts around! (Biased?)
Here are a few of my favorites!
Enjoy and see you next time here on the GoMediaZine!
Subscribe to the GoMediaZine newsletter | Get Goodies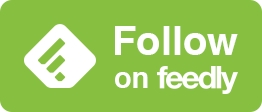 If you attended this year's Weapons of Mass Creation Fest, you'll remember Troy DeShano. Artist, illustrator, speaker, Troy stepped up to the Artists in Residence stage podium and told a story part trying, part terrifying, totally triumphant: his own.
Troy is known for Strong Odors, an editorial illustration, art and essay blog, he began in the spring of 2009. Strong Odors began after a conversation with friend Kelly Nogoski, whom shared with Troy the concept of earning a living through blogging, a thought he found ridiculous, awesome and enjoyable, quite perfect as he was attempting to exit the magazine industry anyways.
Also the creator of the Old & New Project, a growing biblical art and design collection he runs with fellow artist and designer Jim Lepage, Troy spends his days in marketing, designing websites and managing social media for clients.
Humble, down-to-earth and unassuming in every way, Troy took the time to tell me a little bit about how he got into design, what tried to derail him, and how he fought back.
In his words…
I am a Michigan native currently stationed up-north in Traverse City, which is actually a pretty cool little town for being relatively off the grid. It is a really beautiful place to live, with Lake Michigan and Sleeping Bear Dunes just minutes away, along with hundreds of acres of state forests across the street from my house, and at least a dozen different species of trees literally right in my own backyard (decent Chinese food is a little hard to come by though).
My wife Noël and I were married in 1999, and have three kids (our oldest just started middle school—yikes).
My education was geared toward ministry work, and both Noël and I planned on some sort of career in ministry. But no matter what jobs I ever landed, I always ended up creating visual components for the work at hand. I regularly spent way too much time creating posters or videos or announcements to hang on the bathroom door. I kind of became a designer by accident.
Diagnosis Meets Design
My first cancer diagnosis was when I was just finishing school. I had big plans to move to Michigan that summer to start what I hoped would be a career in youth camps, but instead I ended up spending it in the hospital for chemotherapy, which shifted the trajectory of my life's next decade.
What is really interesting is that when I finally did end up working at a camp, it started me on this path toward art and design. While creating all those random videos and bathroom signs, my boss recognized there was value in what I was doing and hired me as their Media Director.
I'd never even opened Photoshop or any pro video editors before and had been hacking Pinnacle Studio to make the raddest promo vids I could, but when my position became "real" I had to pick up those tools and learn to use them.
Of course just when things were finally looking up, with a real job and a chance to make a living creating cool stuff for an organization I loved, I was diagnosed with testicular cancer for the second time.
A second testicular cancer diagnosis is actually quite unusual, and my second bout was much more serious. We'd managed to have a few babies before I lost the last of my balls that year, and our family spent much of 2006 travelling back-and-forth from northern Michigan to the Cleveland Clinic for treatment. Over the course of that year I endured a bunch of chemo, a couple lung surgeries to remove tumors, and one big retroperitoneal lymph node dissection, which basically means they sliced open my abdomen—from sternum to pelvis—and scraped out lymph nodes to prevent cancer growing and travelling around my body.
I used to lug my big Dell laptop along when I'd check in for chemo. I'd spend the week in my hospital bed creating work that I think had much more emotion because of where I was and my circumstances at that very moment.
It's pretty difficult to explain the magnitude of my cancer's impact on my work. Having survived days and nights that I thought I might not has taught me (among many things) how precious every single moment of life is, how to open up and share pieces of myself I'd prefer to keep stowed away inside, and how to invest intimate pieces of myself into my work.
Since then I've been blessed with great health, and the odds are supposedly in my favor. At this point, however, I've been on the low end of the statistics too many times to put any stock in statistics. I have to spend the day leading up to each annual check-up mentally preparing for what could be the worst possible news, but I spend every single other day grateful and happy to be alive.
I have learned, that life isn't something to be endured, it is an adventure.
Sometimes it is ugly, sometimes beautiful; sometimes wretched, sometimes sweet.
More often than not I get knocked down by the waves, but I head back toward the breakers over and over hoping the next one will be totally bodacious.
If life isn't tossing me into adventure, I've learned to make some for myself. So I now try to take little adventures every day (whether taking the stairs rather than the elevator, or trying new foods, or wearing bike shorts), and big adventures regularly (like backpacking and mission trips and art shows).
I honestly believe that cancer saved me in a lot of ways. My marriage, for example, may not have endured had we not been thrust together into survival-mode for the first decade. There's also a good chance I might have never started doing fine art without having first been forced to allow the world into the innermost recesses of myself from which the best art ultimately comes. It's possible I'd have always been creating, but might never have developed the courage to display my work to anyone outside my home.
Many of the emotions that I experienced might be a surprise. I often felt guilty actually, that my wife had to spend so much energy taking care of me and the babies and wondering what her life might be like if I die.
There were a lot of things I didn't even realize I was experiencing until years later when I started regular counseling. The greatest of these is how fear was at the center of my life. My failure to make decisions or relationships or take risks in my work all had fear at the center.
I'm working on that now. Each year I try to find ways to face specific fears. This past year I really made an honest effort to tackle my fear of dancing. I actually got out on the dance floor at several weddings for a little head-bobbing. It may not sound like much to most, but…
Dancing is quite possibly my Everest.
Ultimately, recognizing what fears I have is an effort to be honest with myself about myself. And the truth—so they say—will set you free.
For more Troy >
Strong Odors:
Strong Odors | Twitter | Facebook | Dribble
Etsy | Society 6
Old & New Project:
Old & New Project | Twitter | Facebook | Society 6
Subscribe to the GoMediaZine newsletter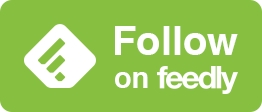 When I was growing up, I'd play the Japanese card game Hanafuda with my grandparents. Mesmerized by the stunning yet simple designs on each card, I memorized each combination: ribbon, maple and deer, geese, moon and sky, boar and butterfly.  At the kitchen table we'd play and snack on senbei, and at these moments I felt so happy and loved. I still remember my grandmother's Japanese plates upon which she'd serve me tiny treats and tea.  Surrounded deep in my family's culture, I gained an appreciation for everything Japanese.

When I see vintage Japanese design, I feel warmly reminded of my grandparents and the love we shared.  The gentle simplicity still embraces and inspires me.  Via Pinterest, here are:
25 Vintage Design and Illustrations inspired by Japan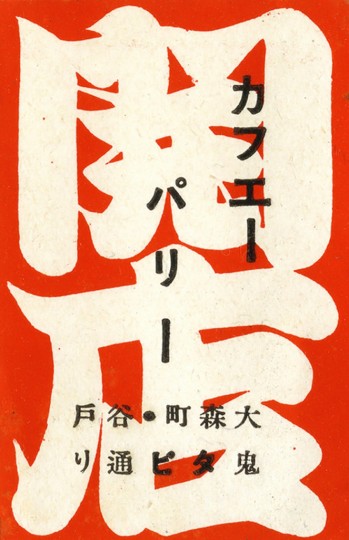 Subscribe to the GoMediaZine newsletter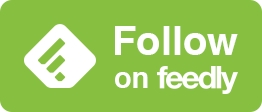 Ditka Dash, now live!
Go Media was honored to work on the site design for the upcoming Ditka Dash, a 5K with character.
For Go Media Project Manager Sarah Traxler and design team Aaron Roberts and Chris Comella, mustaches, hot dogs and confetti were all in a day's work.
Sarah remarks, "When developing an identity or website for a company, there are inherent restrictions and guidelines that must be followed. Ditka Dash was an incredibly fun project to work on given the amount of creative freedom the team had.  Designing an identity for a fun run was a totally new and exciting challenge. The team really got to step outside of the box and explore some very interesting creative directions. We're so jazzed about the event that a few of us are scheming a trip up to Soldier Field to experience the Ditka Dash first hand!"
Are you with us or what?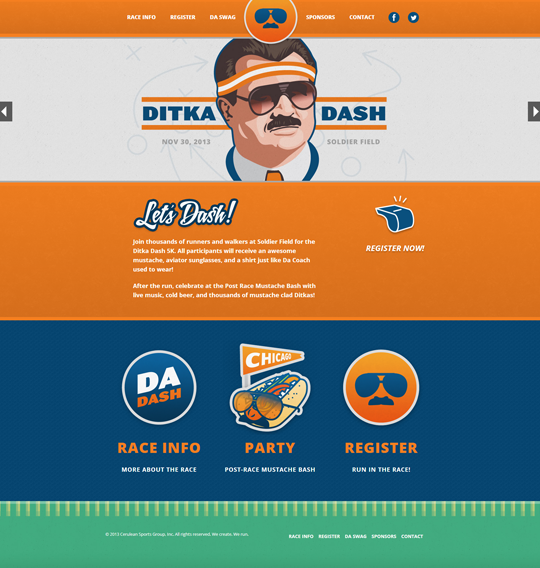 Wanna get to Ditka Dashing?  Register here!
Ditka Dash on Facebook | Twitter
Check out more of our work here and subscribe to our Go MediaZine newsletter for the latest and greatest in all that is Go Media!
My nephew loves to draw
As soon as a pencil fell into his tiny hands, he began crafting the most intricate masterpieces I have ever seen.  A proud aunt, I have watched from the wings.  Watched him skip the scribbling stages and get right to the good stuff.  Watched lines turn into shapes, shapes turn into scenes, scenes turn into stories.  Head cocked and lips pursed, he works feverishly, passionately.
Forever planted at the kitchen table nurturing his craft, days later he hands them over for collection in his own special binder.  The best moments shared include when he whispers the background stories behind their detailed nature. His dedication unwavering and instincts innate, I sit as a witness to an artist in the making. Here are:
The Top 5 Lessons I Have Learned About
Design from my Five-Year Old Nephew
1. Draw Everyday.
Forever surrounded by mounds of old Go Media letterhead, Benjamin knows the importance of practice.  He oftentimes spends hours at the kitchen table, hands stained by marker and eraser bits scattered about.  But every single moment he gets better, reminding me to work daily on what I love.  "Why do you think you're so talented at drawing?" I ask Benjamin.  He turns his head, drops his pencil and simply replies, "Oh, that's because I draw everyday."
2. Details Matter Most.
Highly intricate, Benjamin's pieces are each crafted with love and dedication.  Upon discussion of each work it's evident that much thought has gone into each expression, every exclamation.   These little details, the ones that will catch the eye and make you smile, think, wonder, those are the ones that turn an illustration into art.
3. Cultivate Your Own Personal Style.
Benjamin not only knows that he loves to draw, he knows what he loves to draw, what he can draw best and how to do so.  His art reflects his passion and personality:  quirky, witty, devious in the most wonderful way. At five, he confidently expresses his personality on paper, reminding me how important personal style is to honest, awesome design.
4. Know Your Customer.
Benjamin regularly presents his work to me, just because.
Though off the beaten path from the superheroes he usually sketches, Benjamin knows what I, his "customer" loves, and he never fails to deliver. It's really quite simple.
5. Activate Your Imagination.
Sit with him for a moment and Benjamin will take you into his world, characterized by ninjas, angels, rocketships and dancing skeletons. Benjamin's pencil is guided by his flourishing imagination, allowing him access to a world of wonder at any given moment.  Sitting besides him, sketching, I suddenly believe in Santa Claus again; the possibilities seem endless.
Benjamin flips through his special binder and breaks from his storytelling, "Why are you taking pictures of me again, Aunt Heather?" I explain and he smiles. He looks down, points to his work and continues on.
He has so much more to teach his biggest fan.
 ______________
What has a child taught you about your craft? Share with me below!
Subscribe to the GoMediaZine newsletter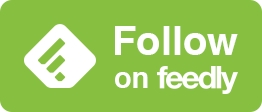 Super Kawaii!
I was born to know Hello Kitty. The first toy to hit my crib was a Hello Kitty plush, her bright red bow hypnotizing me into a lifetime of adoration. I slept on Hello Kitty sheets, wrote with Hello Kitty pens, told time with my Hello Kitty watch, hauled my books in a Hello Kitty backpack. You can see where this is headed.
Being Japanese, loving all things kawaii* is just in my blood.
*Kawaii (かわいい [kaw͍aiꜜi], "lovable", "cute", or "adorable") is the quality of cuteness in the context of Japanese culture.
So when I was making my picks for this month's Flickr Pool Showcase, you can imagine my reaction when I saw:
THIS.
Insta-fan!
I clicked over to Jerrod Maruyama's Flickr pool and gobbled up his work. I contacted him immediately; I needed more! Here are a few moments with:
Jerrod Maruyama
Freelance illustrator and designer Jerrod Maruyama embraces the kawaii style I so adore, often using it to describe the breadth of his work.
"I would use the same word – and I do, often," Maruyama exclaims. " To me kawaii means cute in a very Japanese way. I always come back to Hello Kitty and the world of Sanrio as the ultimate definition of "kawaii". It is a simplification of features and design. But it's not a baby style. It's hard to nail down the exact characteristics of a kawaii creation but you tend to know it when you see it."
Much like me, Maruyama was introduced to the world of kawaii early on, shaping the style he'd later adapt.
"Growing up, I always liked Sanrio products. I was attracted to all the different characters and the small size of all the products. I loved Robbie Rabbit, Tuxedo Sam, Little Twin Stars, Jimmy and Patty, etc. I think that influenced my kawaii design sense."
Cute may describe his design sense, but Maruyama's background is hard-core. He holds a degree in Illustration from San Jose State University and has a long history working for well-known clients including Disney, DreamWorks, Facebook, Nickelodeon, Mattel and Lisa Frank.
Valuable lessons have been learned working for these big name clients, which Maruyama has taken into his now full-time, freelance career.
"While I am very passionate about what I do, I have to remind myself that it is a job – I am creating images for someone else's purpose. I am fortunate enough to work from home, but I am constantly dealing with clients over the phone, through email, on Skype, etc. With bigger companies you tend to deal with many more layers of approval. Feedback comes in waves and versions come and go quickly. Entire concepts can change in a single meeting. You can't take feedback personally. That is always the challenge when working with any clients. You have to go with it. You have to find a way to look at the revision requests constructively. That's the real work. Being grumpy about comments or pushing back on revision won't get you very far. Win the battle but lose the war. The sooner you can accept revisions as part of the process and embrace that as the challenge of working in this industry, the better you will do with big companies and projects. Being pleasant to work with goes a long way when working freelance."
Always working, constantly creating, Maruyama makes use of feedback from his peers to fuel his work. Besides the world of Sanrio, he gains inspiration from colleagues, as well as Disney movies and Disneyland, the films and characters of Pixar and music.
"I put my work out there and learn from the feedback I receive. I look at other people's art and constantly look for inspiration online.  Sites like Tumblr and Pinterest have made it so easy to view the work of others – and it's also a lot of fun," Maruyama  notes.  "A host of fellow artists inspire me on a  daily basis and push me to do better work."
He reports, "Fellow artists like Joey Chou do some really amazing work and really elevate the kawaii style. He brings a storybook aesthetic to the genre. His work is beautifully crafted and rooted in good design. I love the conceptual work of the animation industry. Disney artists like Brittney Lee and Lorelay Bove do amazing work – a modern take on Mary Blair. There are so many others – Bob Staake, Kevin Kidney, Andrew Kolb, Pascal Campion, Mike Yamada, Victoria Ying, Jeremiah Ketner, Leo Espinosa to name just a few. "
Once inspired, Maruyama gets straight to work, creating his own, original super cute creations.
How does he view the world of kawaii in the realm of art history?  " I'm not sure I really think of it as a movement in art history. I think it's more part of the design world – and within that world, closely tied to product design. I might even think of it as a specifically Japanese philosophy on appealing design. Time will tell if this approach to characters and merchandise fits into the overall scope of art history as we think of it today. Pop culture is certainly playing a larger and growing role in our modern concept of art. I think eventually it will all get wrapped up in one big, consumer driven movement."
To me, kawaii superfan, and others pursuing design, Maruyama, says that to go after your dreams, "You have to just do it."
He notes, "I have a long way to go in my own career as an artist. I certainly haven't figured out any shortcuts or tricks to getting work or being successful. I am figuring it out everyday I work on a new project. So, don't wait around for someone to let you in on some secret to success. Don't waste your time looking for answers – just do it. Work hard. Keep trying to get better at what you do. Show your work and get feedback. Engage with other artists. Look at as much artwork as you can. Be passionate and sincere about what you do and the work will come."
Jerrod Maruyama | Twitter | Flickr | Facebook | Dribble
Subscribe to the GoMediaZine newsletter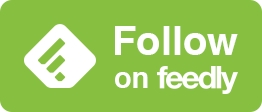 The Countdown is On
With this year's Weapons of Mass Creation Fest only 14 days away, we here at Go Media are gearing up to bring you the premier art, design and music festival in the Midwest.  An event growing in size and strength, this year's WMC Fest will overtake the Cleveland Public Theatre from August 16 through 18.  Early-bird tickets have already sold-out and remaining tickets are going fast. (Psst! Stay tuned to the end of this post to see how you can become a WMC VIP!)
Attendees of this year's fest will be treated to over 70 performances, including speeches from 20 of the industry's best, a gallery with 20 designer's work and intimate shows from over 40 bands.  New, special events will include a live recording of the famous Adventures in Design podcast, workshops, and an artists battle called Ink Wars sponsored by Adobe.
The coordination of all of these performances, special events and locations, as well as gathering sponsors, vendors, volunteers, has been an exciting albeit exhausting undertaking.
Let's take a look inside the Fest through the eyes of the hard-working team who is making this all possible.
Inside the Fest with Jeff Finley, founder
Go Media designer, partner and founder of WMC Fest, Jeff Finley started the Fest back in 2010 when he was compelled to start an event in his own hometown dedicated to his three passions: music, art and entrepreneurship.   Each year has been special and has presented its own unique challenges, and WMC Fest 2013 is no different.
"With our goals to simplify the experience for the attendee, it's created more complexities on our end," states Finley, "So our collective stress level is higher and it makes it tougher on our personal friendships and families. We hope we can continue to simplify the process of throwing the event while making it better every year for attendees."
As the minutes tick by, Finley's time has been spent wrapping up the nitty gritty, prepping vendor and gallery layouts, designing WMC Fest posters and flyers, touching base with sponsors and planning last minute logistics.  Pumping up his fellow staffers and the WMC community, he is confident that this fest will be the best yet.
"WMC is going to change your life," Finley states with passion. "I used to think that was a brave statement, but my experience throwing three festivals so far has shown me that attendees walk away with a newfound outlook on their life and their career. The cost of the festival is extremely undervalued and makes traveling from out of state totally worth the cost. That's why so many of our attendees are not from Ohio. The fact that we are under one roof makes it so easy to go from a eye-opening talk to an exhilarating musical performance. All the while navigating a funhouse of inspiration. Your mind will explode with what to do next!"
Inside the Fest with Todd Gauman, Event Director
Event director Todd Gauman is thrilled to announce that, for the first time, the over 1,200 in attendance will experience the event under one roof, at one time experiencing all that WMC has to offer: art, design, music, inspiration, collaboration and celebration without the worry of traveling to multiple buildings.
"There are many components to the event that in previous years due to venue logistics we were just not able to achieve. Now in the historic and majestic space that Cleveland Public Theatre is, we're able to fully integrate all three event components under one roof. Having the design gallery, the speakers, and the bands in one complex, attendees will be able to take even more in without missing that special speaker or band they wanted to see. Just exploring this historic venue that was built in 1912 will be an experience unto itself, as it is a sprawling complex made up with many "nooks" that span almost two city blocks and two stories. On site we are going to have a cafe that will feature food from neighboring restaurants including Gypsy Beans and Baking Co., Happy Dog, and XYZ Tavern, as well as the return of the outdoor beer garden!"
His second year with the Fest, Gauman is excited to turn things up a notch.  He exclaims, "We are really trying to raise the bar in terms of creating a unique, creative, fun and inspirational environment that will not only provide someone with a positive experience, but make them want to go out and become a Weapon of Mass Creation themselves!"
Simply put, per Gauman, "The attendee experience is going to be amazing!"
Inside the Fest with Joseph Hughes, Speaker Organizer
Joseph Hughes has been hard at work, lining up this year's 20 stellar speakers.  As the days wind down, the bulk of his planning comes with making sure all of the final details are handled, including hotel bookings, technical questions about the presentations and solidifying the workshop schedule.
"We've got a very exciting, very well-rounded group of speakers coming," Hughes notes. "Illustrators like Jon Contino, Jacqui Oakley, and Lisa Congdon who are at the top of their game. Entrepreneurs like Christen Carter and Rena Tom who are blazing a trail for so many creative people. Go-getters like Ann Friedman and Nick Disabato who are showing us all how to remake a working life by charting their own course.
Like Finley, Hughes is confident that attendees will be more than pleased with this year's lineup, stating, "From top to bottom, this is a speaker slate that's not to be missed. No matter how you're approaching WMC Fest, we've got something for you on that stage. Trust me, even if I weren't working for the fest, I'd be right there with you, in the front row, nodding and note-taking with every speech."
Inside the Fest with Jesse Sloan, Band Organizer
This year's WMC Fest music roster divulges deeper in creative weaponry and is more distinctly diverse than any other year before, reports music organizer Jesse Sloan, who makes it his goal to "keep an ear to what's relevant in up-and-coming and underground music while avoiding cheap frills."  Involved with WMC since the beginning, it's Sloan's love for music that drives him to volunteer every year, taking on such a hefty position as to construct a 40+ band line-up.
Making it his goal to create a line-up that caters to all age groups and genres, Sloan's wish is that WMC Fest audiences also "get a taste of something out of their comfort zone and challenge their roots and musical palate at the same time."
Sloan is thrilled for WMC's new home, reporting, "I'm really excited for the gorgeous aesthetics and acoustical engineering to be experienced in our new venue home, the Cleveland Public Theatre. The Artists in Residence at Cleveland Public Theatre's Gordon Square Theater has held its ground for about 100 years and is used very scarcely as a "music only" venue, adding to the uniqueness of our event this year. Every band has something unique to offer, and we are a bit pretentious in who we select so the level of sheer musical genius and inspiration has a high bottom shelf."
Assisting Sloan is Melissa Olson, whose experience with booking, too, has been a positive one. "Bands have been really enthusiastic this year about participating," says Olson, "We've gotten emails and requests to be considered from regional and national bands. I am really excited to see the music portion of the festival grow and create such a buzz."
Continuing, Olson reports, "This year Jesse and I are very proud to be hosting Braid and Appleseed Cast. Both of us grew up listening to these bands, and we are personally looking forward to those performances. They're the kinds of groups that other bands reference as inspiration. Some bands we have playing this year could even say that, and they're actually sharing the stage with those they've been inspired by. That really seems amazing to me and really plays up the whole idea behind the festival."
Sister act ShiSho will hit WMC Fest stages, who are according to Olson, "a teenage duo that will sing you songs about evil clowns, a man who hides in a ceiling fan and the U.S. House of Representatives." Quirky and fun, they always leave Olson feeling better about the future of the music industry. "If there are kids out there making music like this," she says, "I'm less worried about the future only producing auto-tuned pop songs."
Sloan is more than proud of this year's bands, stating, "We've put together a line-up of "headlining" bands that have a legacy to their name and are well-established, but we're also showcasing a lot of newer faces that have pushed to the front of the line in music headlines because what they create is pretty friggin' special, including William Tyler, Tristen, F.Stokes, Astronautalis, Whirr, and Outer Spaces. I could go on about every band though, really. We are showcasing a lot of new faces locally (Filmstrip, Extra Medium Pony) as well as keeping true to some of the staples in the WMC community (Signals Midwest, Annabel, Ohio Sky) and we are working with new labels (Mayfly, Flannel Gurl) and making new friends every year!"
Lastly, Sloan gushes, about series new to the fest this year, called "Disarmed", featuring intimate unplugged sessions and short interviews with the bands, noting, "We'll also open up the Parish Hall, which will be an absolutely free stage with some of the brightest bands playing as well as the B-Boy battle on Saturday. I've been antsy for August for quite some time now, come hang out and get inspired with me! Let's do this!"
Want In?
Weapons of Mass Creation Fest is two weeks away, and the only way to guarantee your way inside is by purchasing your ticket before the event.  To make the deal even sweeter, we'd like to give away a VIP ticket to one lucky WMC attendee, guaranteeing you special access inside the event. All you have to do is purchase a ticket  to the event, then leave a comment below telling us why you are coming to the best fest in the Midwest! On Monday, August 12, we'll choose one lucky winner and upgrade their pass to VIP status granting them:
Admittance to our invite-only Friday night happy hour

Invitation to our VIP only breakfast on Saturday, August 17
Front-row, VIP seating to the WMC speakers
WMC swag
Best of luck everyone!
Continue to follow our story:
Facebook | YouTube | Flickr | Vimeo | Twitter | WMC Fest Blog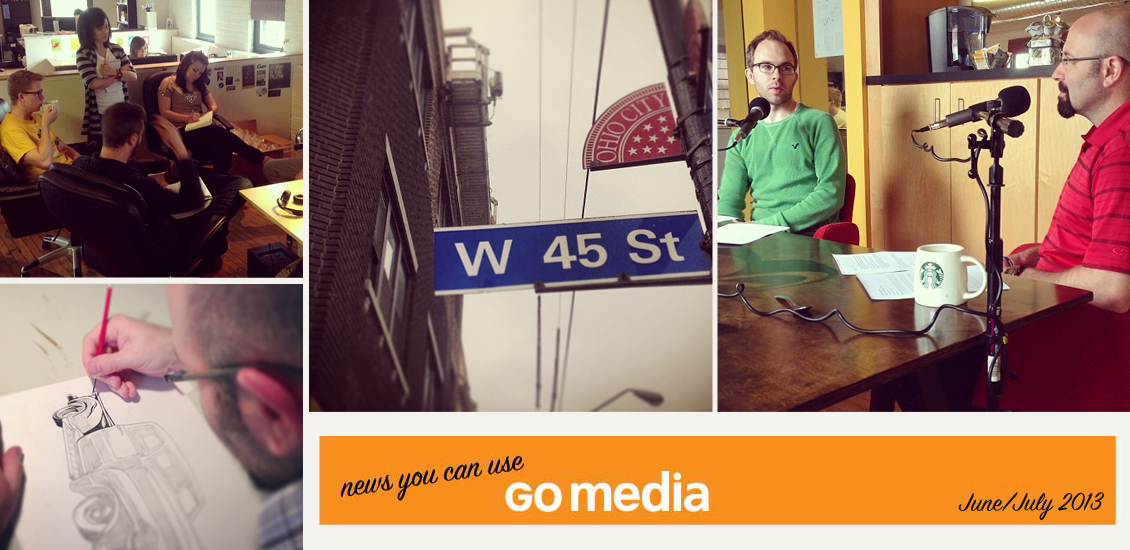 Well Hello!
All's well here at Go Media!
Storefront renovations are moving along swimmingly, with progress apparent every single day!
The Countdown is On!
We're counting down the moments until Weapons of Mass Creation Fest 2013!   We're busy assuring that our awesome Kickstarter backers get their handsome rewards, responding to speaker, designer, band and sponsor questions as well as collecting goodies for promotional tote bags.  Last but not least we're tying up the seemingly thousands of other loose ends that come with planning the best-fest-in-the-Midwest!
Intern Mania!
Interns have taken over our office this summer!  Four awesome additions, including Carly Utegg from Edinboro University in Edinboro, Pennsylvania, Alex Miller from Kent State in Kent, Ohio, Kyle Saxton from Virginia Commonwealth University in Richmond, Virginia, and Nathaniel Scramling from Virginia Marti College right here in Cleveland, have descended upon Go Media to help us out in a multitude of ways. These four talented students have assisted with the Arsenal, Mockup Everything, Bill Beachy's book design, our storefront's upcoming window designs as well as varying client projects.
Now let's see…
What The Team Has Been Up To:
Finishing up the identity for Cantine, a Bar & Bottle Shop opening in Broadview Heights 

Identity & Website designs for the upcoming Ditka Dash,  a fun run commemorating Mike Ditka (former coach of the Chicago Bears) and the retirement of his jersey in December of this year.
Invitation and collateral designs for this year's NEOSA CIO Symposium
Continued to sift through resumes and portfolios for our open Front-End Developer position.
Continued to push projects forward using Foundation 4 from prototype/wireframes to front-end development.
Fell in love with Sass.
Worked with Jeff to use Soundcloud for the Podcast, but finding it difficult to find the actual download file to bring into Blubrry. So, we're now just hosting in two locations (Amazon S3 and Soundcloud).
Ran our first official live recording of the Go Media podcast as we interviewed Mark Brickey on Episode 11.
Put out Episode 12 with the help of Simon.
Prepping vendor/gallery layouts and logistics for WMC
Keeping team morale high as we get closer to the fest date
Getting people hyped for the fest, less than a month away
Designing new posters, flyers and postcards to go out.
Finishing album artwork/layout for Signals Midwest's new record
Helmet designs for Lincoln Electric
Playing some shows with Campfire Conspiracy, getting ready for our WMC Fest show August 18
Starting a new personal blog at makermistaker.com
Writing upcoming  tutorial about coming up with an occult logo design
Arsenal customer service
Bookkeeping
Payroll
Proofreading GoMediaZine posts and email campaigns
Shipping out WMC Merch and rewards to Kickstarter backers
Finished writing zine post which compared QuickBooks to FreshBooks
We are thrilled to welcome Sandra Vilevac as the newest member of the Kelley Green Web team! She will be starting August 1 and we are greatly looking forward to her contributions to both KGW and the GO Media Account Services department!
We attended the Greater Cleveland Partnership Annual Meeting which featured some notable speakers and inspiring videos. There are so many amazing things happening in our city and we can't wait to see how it all evolves!
Managing our ongoing client & team interactions (client meetings, internal reviews, new project set up, monitoring overall project progress / ensuring deadlines are met)

Prep & planning for the following new projects: including

Branding & Web Design for Ditka Dash
Branding & Web Design for Law Firm Ghost Writer
Print Design for COSE's NEOSA CIA Symposium
Branding for Fly Nation
Branding for Athlete Originals
Print Design for F.C Sturtevant
Web Design for FMC
We're putting a tremendous effort into the Arsenal v3,  as we want it to be amazing and chase down the last bugs
We've brainstormed a bunch of cool ideas for the launch plans for Bill Beachy's upcoming book, Drawn to Business
And a bunch of miscellaneous things including:

Some WMC Fest IV and Arsenal cross promotions and contest(s) (more to come)
Some WMC IV art
Some analysis following our survey
A lot of customer support
Kyle Saxton, Intern
Nathaniel Scramling, Intern
 _______________________________________
That's it for now from us at Go Media. Until we meet again: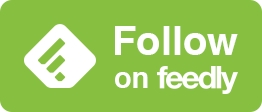 Design Currency by Jenn and Ken Visocky O'Grady, A Book Review
Husband and wife team Jenn and Ken Visocky O'Grady have done it again.  These successful university professors, Jenn a Professor at Cleveland State University and Ken an Associate Professor at Kent State University, have quite a lot under their belt. Co-founders of creative think tank Enspace and co-authors of The Information Design Handbook and A Designer's Research Manual, the Visocky O'Grady duo has come together once again to write Design Currency.
Design currency, their third creation, is dedicated to designers everywhere pushing the boundaries of design. It aims to help designers understand, define and promote the value of their design work.  The Visocky O'Grady's promise to teach the reader to leverage traditional design skills in new ways, measure the value that their design work brings to a project, articulate that value so that they can position themselves as a partner in the development process, charge what they're worth and prevent their job from getting crowd-sourced or outsourced and generate business value by better identifying audience needs.
Design Currency is now available on Pearson Higher Ed in paperback, at $27.99, or digitally at $22.39.
The Scoop
Jenn and Ken Visocky O'Grady skip what could be a never ending discussion about design aesthetics and cut straight to the chase.  How can designers best measure the value of their design in terms of business metrics?
Design Currency is filled with hardy advice, giving concrete objectives for designers looking to turn skills into outcomes, insights into actions, ideas into processes.  The authors show the reader, through very specific and thoughtful discussion, how to see their design work through new eyes.
Quick tips and short exercises fill Design Currency's 229 pages, engaging and challenging the reader with food for thought.  Colorful photography, charts and graphs from the Visocky O'Grady's and work from contributors like WMC Fest favorite Brian Andrew Jaskinski illustrate their points.
The empowerment provided by the Visocky O'Grady's also gives the reader the self-assurance to both qualify and quantify their aesthetic decisions, thus making them an expert not only in the design realm but as a business professional as well.
If you have the time to take a bite out of this thorough handbook, you'll be on your way to more confidently promoting your work to your client, objectively and aesthetically.
| Buy this Book |
Would you like a free copy of Design Currency? Subscribe to our mailing list AND leave a comment below!  We'll choose four winners at random, and those four will be sent a paperback copy of the book! Good Luck!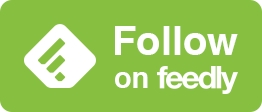 Kern and Burn: Conversations with Design Entrepreneurs, A Book Review
Opening the new book by Kern and Burn feels like Christmas.  The collaborative effort between Jessica Karle Heltzel and Tim Hoover, a soft copy of Conversations with Design Entrepreneurs arrived on my desk in crisp brown paper wrapping, so perfectly packaged it pained me to open.  Diving into several layers of protective packaging and postcards, I uncovered their masterpiece, its cover design by The Heads of State simple, clean and inviting.
Dedicated to "those who kern, those who burn and those who embrace the risk of failure daily," Conversations, copyrighted 2013, is available on Kern and Burn for $30. A digital version is also available for $15; files support the iPad, iPhone, Kindle and Nook.
The book was inspired by 100 Days, during which each day for 100 days, the two posted an inspiring article, story or interview on design entrepreneurship in order to share their process and research for what was to be their pièce de résistance.
Filled with illustrations by 12 talented designers, including Nate Utesch, Invisible Creature and Scotty Reifsnyder, Conversations with Design Entrepreneurs features Heltzel and Hoover's interviews with 30 entrepreneurial-minded designers who have, as stated in the Foreword by Keenan Cummings, "found their vision and pursued it with force."
Heltzel and Hoover have collected a wealth of knowledge and pearls of wisdom from some of the industry's key players including design leaders and innovators at startups like Twitter, Airbnb, and Kickstarter, founders such as Khoi Vinh and Cameron Koczon, designers that craft products like Peter Buchanan-Smith and Studio Neat, those who champion side projects like SwissMiss and Christian Helms, and those who believe in the importance of writing and self-publishing, like The Manual.  Celebrating their hustle, perspective and passion, they ask these designers the "hard questions and use design to discover the answers."
Through the interview process, Heltzel and Hoover aim to motivate and inspire the reader, noting, "our hope is that we can learn from them – not to follow in their footsteps, but to chart our own course in parallel, one that allows us to thrive, add value to the world and love what we do."
The Scoop
Ben Pieratt kicks off the series of 30 interviews, each offering a unique perspective into the lives and work of the designers, their history, motivations and insights.  With each chapter under 12 pages, interviews are easy to nibble on when one is in need of a mid-morning coffee break.
Kern and Burn have done a nice job of choosing a wide array of resumes, making each designer's perspectives enjoyable and refreshing.  What's also special is that tying them all together, however different their paths to success, is the genuine, unpretentious advice they have to share.
Underneath it's perfect packaging, if you, too, are willing to delve inside, Kern and Burn: Conversations with Design Entrepreneurs offers 274 pages of hope, insight and inspiration. What more could you ask for?
How It Began
I'll never forget the text.  "Sakai, I have a crazy idea…"
It was late on a Tuesday evening when I sat upright out of a dead sleep to reply, intrigued. Considering the source was my brilliant partner-in-crime, whatever hair-brained scheme he had conjured up, I knew that I wanted in.
So only days later it was decided, my friend Bill Beachy and I were going to make our own music video.  Inspired by a Beastie Boys video shot by Jeff and Kim Finley on a Nikon D90, our motivation, too, was pure random ridiculousness.
Beastie Boys "Nonstop Disco Powerpack" fan video from Jeff Finley on Vimeo.
What's Next
The first task we had on the job at Sakeachi Productions (after, of course, giving ourselves this kick-ass professional name) was to find our track. We quickly decided on the kitschy 70's throwback  "Any Which Way" by The Scissor Sisters, a band relatively unheard of at the time.
Since the song screamed "disco!", the ideas started flowing like Farrah Fawcett's long locks.  We traveled back to the 70's, by way of YouTube, Google searches, and area vintage stores, to really start to get a feel for what we wanted to capture in our video.  At The Cleveland Shop, one of Cleveland's coolest and oldest vintage stores, I first laid eyes on Bill in a sleazy leisure suit and golden aviators. Glancing at the tags on these must-have items, it was here we realized that our ridiculously fun project was going to be an expensive one.
While we were willing to cough up our own money for our disco dreams to be realized, we decided to try our luck with the creative arts fundraising platform, Kickstarter.  After completing an online application and creating a video introducing ourselves and our project, we managed to raise $1,095 in one month thanks to the generous donations of family and friends.
Now that we had our budget, we really felt like our project was coming together.  We next met with the brilliant minds at Purple Films, who helped us to further our vision of the video and storyboard.  We planned to film for two days and set to tape at five different locations including an area vintage store called Sweet Lorain, a local bar, Bad Racket Recording Studios, Brookpark Skateland and the Elyria Roll Arena. Casting our own family and friends, we spent countless summer hours in the offices of Go Media, teaching and reviewing one minute of choreography for a dance sequence in our video.
The first day of filming came quickly and the excitement in the air was palpable. I realized that our disco dreams were coming true as I glanced over and saw Beachy's badly combed wig flopping in the breeze outside of the roller rink we rented for the day, as videographer Brett Vance captured his every move.  Hours and hours of filming flew by. Though we smelled of moth balls, we felt like rock stars for the day.
When the filming was finally over, the work had only just begun. Beachy and I decided that we wanted to try our hand at editing, so our friends at Purple Films handed the amazing footage they captured over to us. We sat at Go Media and opened Final Cut Pro for the first time with fingers crossed. Every Tuesday night for a few months, we poured over all of the footage, story-boarding, cataloging each clip, rating its value and carefully piecing together our vision.
A week before our premiere party was scheduled, we opened up Final Cut Pro to finish up our last minute effects and were met with an unexpected horror. The hard drive, on which we had saved our finished project and all of our files, had crashed. A visit to the Best Buy Geek Squad confirmed our worst nightmare: we had lost it all. Luckily, as the Purple crew still had all of our footage and we had a rough cut on Vimeo to reference, we had a second chance to create our masterpiece. Thirty hours, 5 trips to Starbucks, and 20 bags of Cheetos later, we finished our video, part deux.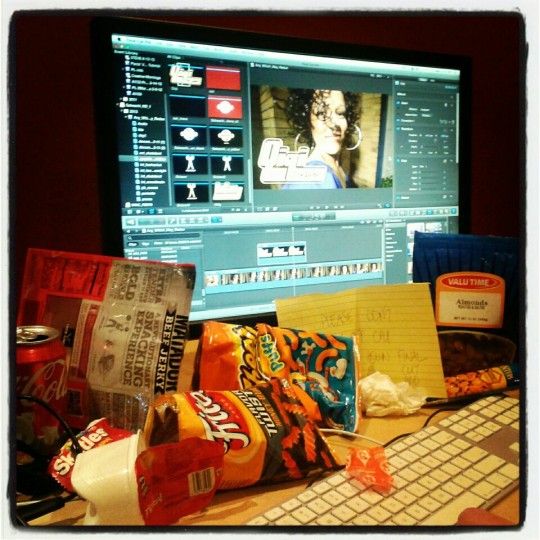 Our big premiere party and the video's subsequent release on Vimeo a few days later, were moments of pride for Bill and I, as we received numerous cheers, likes and praise for a job well done. The biggest success, though, for me, was that my friend and I had accomplished exactly what we set out to do: to have a ridiculous amount of fun, as always, together.
Any Which Way from William Beachy on Vimeo.