Articles by Month:
March 2018
Part of the beauty of design is that is tells a certain story, fostering emotion and human connection to hundreds or thousands of people. Pair this action with literary storytelling, and you've got an impactful design that people will cherish for years to come.
Despite the obvious prevalence of books and the necessity for a cover that we can all judge them by, book cover design is an oft-forgotten segment of the industry. Perhaps its due to the overlap between artists, illustrators and designers when it comes to creating collateral for a novel. Or maybe it's because no one is really sure where, when and how to start creating book covers.
Getting Into Book Cover Design
Book cover design is really quite simple. It typically encompasses creatives from the graphic design or illustration field. However, instead of designing signage, posters or other printed collateral, they're using their skills for a unique take on beautiful print designs: The cover of a book.
When it comes to the actual design of the book cover, the design can vary drastically. Perhaps it's a photo-centric design promoting a wellness memoir, such as Kate Hudson's book Pretty Happy. Or, it could be a more illustrated piece of art, a la Before She Was Harriet. Plus, depending on the nature of the book and its contents, more design may be featured inside. This is particularly common in children's books.
But just because you might only be designing one page out of hundreds, don't be fooled into thinking that designing a book cover is a one-and-done experience. Penguin Random House book designer Daniela Medina told Literally, Darling that some of her creations take months to finalize, while other designs are signed off on immediately. Ultimately the amount of blood, sweat and tears that go into designing a book cover are completely beholden to the particular project at hand.
According to Creative Choices, there are several different pathways that can lead to a career in book cover design. Some designers came from English literature backgrounds, while others were self-taught designers who simply created great work and showcased them within their design portfolio beautifully. However, these designers all had the same qualities in common — a fierce love of reading, energy and passion, and a strong imagination. In short, book cover designers are, quite literally, the visual version of writers.
So what should you do then?
Do Your Research
The first step to designing the perfect book cover is having a comprehensive understanding of the book, its objective and the target demographic. Without understanding who you are appealing to, the tone of the novel or the emotion that the author (or, let's be honest, publisher…) hopes to evoke, it's very unlikely that your design will hit the right mark.
Read the novel. Speak with the author. Meet with the marketing department. Discuss with PR. Take the time to know the novel in and out and exactly how, where and when it will be promoted to the public. This will ensure you have a clear vision for the book cover design from the get-go and alleviate growing pains during the designing process.
Use Trendy Design Elements
Just because you're designing for a book, as opposed to something like an e-commerce website or a direct ad campaign, doesn't mean your design doesn't need a little pizazz! Book cover designers should always stay on top of the latest design trends and incorporate them into their creations.
But Also, Don't be Too Experimental
While you want the design to be fresh and modern, it's important to remember that book covers live forever. They are timeless works of art that hope to grace the shelves of every midwestern Barnes and Noble for years to come — and too much "edge" may render them obsolete in the eyes of a consumer.
What's more? Redesigning a book's entire visual image (then reprinting the book…) can be a painstakingly tedious and expensive effort. Therefore, it's in everyone's best interests to find visual harmony the first time.
Want to incorporate bright geometric shapes? Just make sure they aren't gratuitous. Adding bold typography? Probably don't pair with a full-page image, too. So long as you strike a balance, you'll be in the safe zone.
And when in doubt, go minimal. It's the gift that keeps on giving to each and every brand.
Book cover design can be a very fulfilling path for imaginative bookworms who crave to tell visual stories. And if they follow the quick tips below, they're sure to find success in this industry.
Foster a love of reading and a strong imagination

Become familiar with doing research before you pitch a design concept or start creating

Strike a balance between timely design and modern elements

Never stop practicing book cover design and seeking feedback to improve
When on a tight schedule, developers have to think of a way or two to speed up the development process. You can easily fall into the trap of pushing yourself over the edge to develop that website as soon as possible. Why is it a trap? Because the quality of your code will suffer and if you have to come back and fix something or make changes you will pay your time debt.
Time has never been a friend of developers. If you are a coder yourself, then you know what I'm talking about. But don't worry. There are ways to speed up the development process, while still delivering quality outputs. Here are the six hacks that will make your website development significantly more efficient.
Don't Jump Straight Into Coding
How many times have you heard "Planning is everything!" before? You know why? Because a good plan is a developer's best friend. Before you start working on your website, sit down, get a pen and paper and open Google Docs.
What I've found particularly useful is to draw a website layout on paper, with all those divs and menus. Use the Google docs to write down the functionality. This practice will save you a great deal of time, trust me. When you are done, the drawing of your website layout and the document you've written will serve as the best recipe from the web developer's cookbook to follow.
Don't Code It If Somebody Else Did
You might think that you've thought of something original that you have to code from scratch. Whenever you find yourself in that situation, take a breather, and Google it. Developers around the world join communities like StackOverFlow and they talk a lot about their problems and various solutions, and you can use these in your own project. There is no need to do it from scratch.
You will be able to find a lot of working and ready-to-use solutions, ranging from the simplest ones done in HTML and CSS to the more complex ones, such as PHP scripts or Python. This alone will save you countless hours of work.
Become the Master of Your Favorite Tools
The coder is as efficient as his knowledge of the tools he is using. It doesn't matter if you are using Sublime 3, Atom, Microsoft Visual Studio or Photoshop. If you know all the keyboard shortcuts, you will spend less time clicking and remembering where the option is in the menus.
Your ultimate goal is to become the code snippet master. If you manage to put that reusable code embedded in your editor to good use whenever the opportunity arises, you will become the master of productivity and be able to print out complex web pages in several hours.
While we are at it, let me remind you – all of the editors I've listed above come with PHP, JavaScript, CSS, Ruby and HTML snippets. But if you don't find something that you use quite often, feel free to add it to the snippet manager.
Use CSS Libraries
There is no need to code like it's 2005. We live in the age of fully-structured CSS libraries. Instead of wasting time styling your website elements from scratch, use the libraries that impact the entire layout of your website. The most popular one is definitely Bootstrap.
Not only will this save you time while you are developing your website, but it will also save you time in the future too. How? You won't have to come back and make your website responsive, as Bootstrap CSS classes are made to be responsive.
If you need to add animation or hover effects to your website, use Animate.css and Hover.css libraries. In case you are making a website with a lot of elements, consider using CSS grid libraries such as Flexible Grid System and Semantic Grid System. These will all save you a lot of time.
Test for Errors as You Work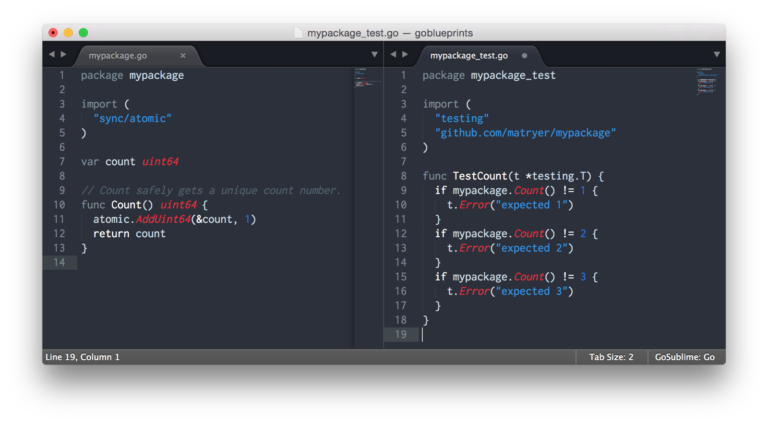 How many times have the errors in your code delayed your entire project? This is why someone more experience than you and me came up with "unit testing". So instead of coding it all out in one sitting, take your time and test every section of your website.
This applies to both the looks and functionality. It's much easier to fix the problem while you are still into coding that particular element, than to follow the breadcrumbs after you have come near the end of the project. This can be particularly useful if you are coding the backend of your website.
Use Open Source Plugins
Developing a plugin from scratch is a time consuming, if not daunting task. The most popular JavaScript library, which is also free, is jQuery. The jQuery code looks cleaner than JavaScript, which junior frontend developers hold very dear.
If you perform a simple search online, you will be amazed at how many free jQUery plugins there are. If the one you need happens to be a premium one, do your math. If you have the spare time and skill to code it from scratch, why not.
If you are new to web development, the best way to speed up your coding is to practice as much as you can. Invent your own projects and learn by overcoming challenges. On the other hand, if you have some experience, the above-mentioned hacks will most definitely help you speed up the development of your website.
Categorized:

Graphic Design, Web Design

Tagged:

Amanda Maurois, code, codster, css, development, hacks, html, open source, plugins, web development, website
The Project: CLEbaby branding
The team here at Go Media had an absolute blast working on the CLEbaby branding project. Please check out the work we did below and learn more about CLEbaby, Cleveland's premier resource for birth and postpartum doula services, on their official site.
View the CLEbaby Portfolio Item
The Summary:
Doula: a woman who is trained to assist another woman during childbirth and who may provide support to the family after the baby is born. CLEbaby's mission is simple — bring Doula services to the mainstream. Often thought of as a more "hippy" option in the child birthing department, Gina and Ashley sought to correct that misconception, and cater to young professionals and to be viewed side-by-side with other professionals in the medical community (midwife,ob/gyn). Beyond birthing, they also aim to help the Cleveland parent community with help via educational events in cool Cleveland locations (fun stuff, dinners, meeting others who are pregnant/expecting).  They're a fresh company within an industry that hasn't quite hit the mainstream yet — aka, the perfect client.
Merchandise: With Cleveland's love affair of t-shirts at an all-time-high, part of the project for CLEbaby was to explore a merchandising aspect to the brand. The hope, of course, is to round out the service's customer experience but to also throw another hook out into the water to attract unsuspecting customers as well. With branding variations for the rest of the family (Dad, Mom, and Kid) our goal was to explore some tasteful options for the different merch elements.
Video Production Strategies: Time Saving Tips and Tricks
If you are like me, you use video as a marketing tool for your design studio. Building a video series for your brand or business is no small task. It takes someone with the technical know-how for video production and expert knowledge of the industry you are in to build an effective marketing presence through online video. Most of the time this role is given to a single person at a startup or a small team in a well-established brand. Most find it difficult to keep a weekly schedule of videos required to keep an engaged audience. But fear not budding Steven Spielberg in the making!  Here are some tips to integrate into your routine to help you create content at a faster pace.
Plan your release schedule:
You wouldn't start a business without a plan, so don't plan your videos about your business without one either. Make a list of 100 topics you could make videos on, then break them into smaller categories. For instance, I'm a VR designer, so it would make sense to do a month of building level layouts as a series then move on to the next subject once completed. Depending on how your release schedule looks like, you may break these video subjects by either a day, week, month or quarter. I tend to release two videos on the same subject during the week and a live stream while I work on larger projects so my audience can follow along or ask questions in real time.
Live stream when you don't have time:
Sometimes life gets in the way and you might not have had the time to prepare a video for the week. If you can't find the 3-4 hours to make a great video, you can always live stream instead.
This way, you can keep your release schedule and have a conversation with your audience at the same time. Be sure to let your followers know ahead of time so they can tune in. Have a list of topics you want to talk about ahead of time. It's best to have 3-4 topics you can dive into with your audience that fit within a larger theme.
Film several weeks at once:
This may be the golden tip of time-savers for producing online video content. Film as many videos as you can at once, as setting up your camera, audio equipment and lights are time-consuming. By filming several videos all at once you can save yourself the hassle of doing the setup and breakdown for each shoot. Just be sure to change your clothes between filming each video so it appears that you filmed them week-to-week instead of all at once.
Side Note: I once filmed two months worth of videos right before I went on a diet. When I had to shoot the next series there was a visible difference in my weight. I received several Twitter messages about my "unhealthy weight loss" and health concerns over losing the weight so fast. If you are planning major changes to your appearance, it might be helpful to let your community know so you don't end up with the same issue I did.    
Repurpose your content to other platforms:
You spent all that time on making your content, why would you just let your finished product sit in one place? If you are doing great audible content you might repurpose that audio from video into a podcast. If your thing is more "on the fly" use products like restream.io to broadcast to multiple video platforms at the same time. (It also consolidates your chat into one stream from multiple sources for easy back and forth.) These methods can help you make a widespread content net to reach more potential new viewers which you can convert into new fans.   
Cross-pollination helps your reach:
One of the goals of putting out videos is to build an audience you can later utilize. When you "cross-pollinate" you are essentially giving another video creator access to your audience and in return, they give you access to their audience. This is done by either making collaboration content or to guest appear on each other's channels of influence. When you look for other channels to cross-pollinate with, it's best to seek audiences that are similar to your own. As an example, if your content is about Flash animation, it wouldn't make sense to cross-pollinate with a channel about interior decorating. You should take in audience size, quality and subject matter into account when you are looking into collaborations. This way, you can find channels that are similar to your own.  
With these time-saving methods, you can stockpile your marketing video content faster so you can focus on things that really matter. Go forth and build that audience!  
More about Eugene, a VR evangelist and visual designer immersed in pushing the boundaries of where tech and design collide. When he is not in the lab creating his next T-shirt design or VR film, he hosts the VR talk show Glitched.
Find him on Youtube | Twitter | Instagram | Official Site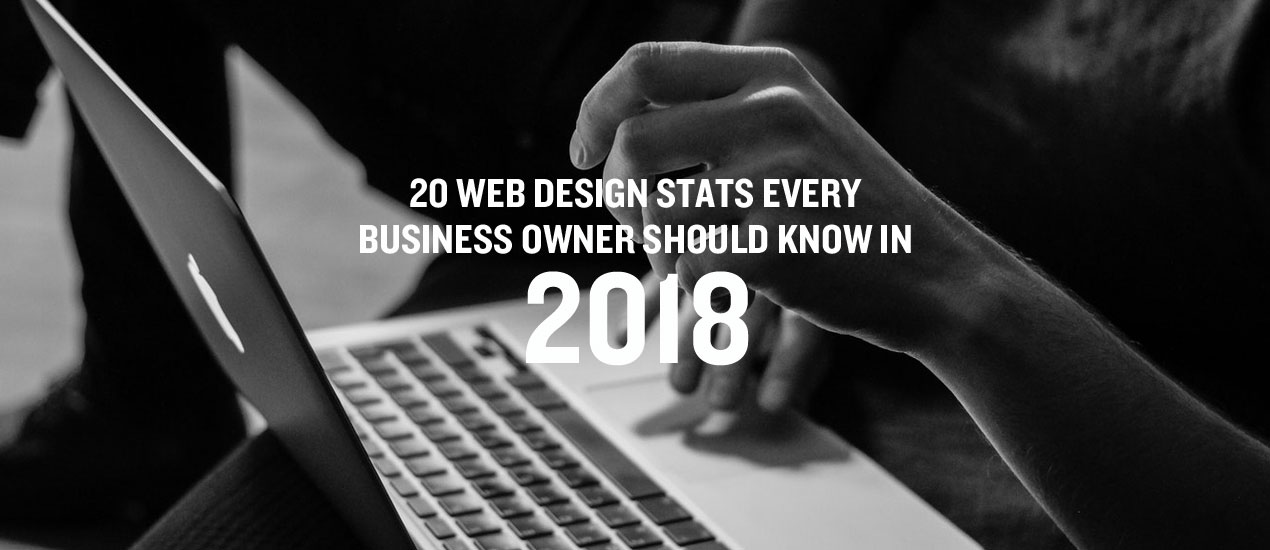 Web Design Stats 2018
A business website is a veritable necessity today, and you may have been thinking about creating a new website for your business this year. These are some of the top web design statistics for 2018 that could help you to create an amazing and truly beneficial website.

Having a Website
1. As many as 29% of small businesses have not yet created a professional website. – Clutch.co
2. Small businesses with less than $1 million in annual revenue are 30% less likely to have a website than businesses with higher annual revenue. – Clutch.co
3. Approximately half of website visitors are interested in the "About Us" page on a business website, and 65% view the business's contact information. – Vendasta

The simple fact that your business has a professional website can be a boost to your business activity. For example, a website legitimizes your business to potential customers who are not familiar with it. It also makes your business visible through SEO and provides your contact information in the same way a phone book did a few decades ago. More than that, a website is always accessible to provide information to potential customers even when your office is closed.

User Experience (UX)
When designing a new business website, understand that the user experience that you create is just as critical as the visual identity that you establish online. Your website should be functional and easy to navigate as well as pleasing to the eye. An innovative website will be veritably useless if your customers do not know how to interact with it.

4. The customer experience that you provide will be the most important branding feature, passing both price and product by 2020. – VisionCritical
5. 95% of users indicated that a positive user experience is the most important factor when they visit a website. – Econsultancy
6. Your website's conversion rate could increase by 200 to 400% with a well-designed interface. – Forrester
7. There is a $100 return for every dollar that your company invests in your website's user experience. – Forrester

If you are not sold on the importance of investing in user experience, be aware that ESPN.com saw an astounding 35% profit increase after updating their homepage design based on user feedback.

Website Speed
Consumers today want instant gratification when using the Internet, and they can become very frustrated with websites that load slowly. If your website loads too slowly, your users may click away before even seeing your full website design.
More than that, Google uses your website's load speed in part to determine its ranking. Specifically, if your server takes more than two seconds to respond, Google will reduce the number of crawlers that visit your website. These are a few website speed statistics to focus on:

8. Slow loading times for images cause 39% of users to stop engagement with a website. If delays are encountered during peak traffic times, 75% of users will click off the page and head to competitors' websites. – Adobe
9. The problem of slow website speeds results in $2.6 billion in annual lost sales. – Econsultancy.
10. 47% of users believe that a website should not take more than two seconds to load. – Akami
11. Your conversion rate can decrease by seven percent if there is even a one-second delay. On the other hand, if you increase load speed from eight seconds to two seconds, your conversation rate could skyrocket by 74%. – Akami

To learn how fast your current website's load time is, use PageSpeed. This is a free analysis and reporting tool offered by Google, and it provides separate reports for your desktop and mobile users.

Website Design
As important as load time and the overall user experience are, the overall aesthetics are also critical. Users may make a decision about whether or not to do business with your company within less than a second of viewing your website. An appealing website design will encourage your visitors to spend more time browsing it. Take note of these website design statistics:

12. The first impression users have of a website are as much as 94% design-related. – Northumbria and Sheffield Universities
13. A single bad experience on a website makes users 88% less likely to visit the website again. – Gomez
14. 75% of user judgment about your business's credibility is based on your website's design. – University of Surrey
15. Approximately 38% of users who believe imagery or layout are not appealing will stop engaging with the website. – Adobe
16. Approximately 55% of users look at lists without bullets, and 70% of viewers look at lists with bullets. – Vendasta

Responsive Design
A responsive website is one that provides the same user experience on any type of device. These are a few statistics you should know regarding responsive design:

17. 90% of consumers use multiple devices to visit the same website. – Google and IPSOS
18. 39% of a user's time is on a desktop platform, and 61% of a user's time is on a mobile platform. – Global Mobile Report
19. As many as 74% of users may return to a website again if it is properly optimized for mobile usage. – Google
20. 61% of users may develop a better opinion of a company if its website delivers a positive mobile experience. – Vendasta

The bottom line is that your business can suffer if your website is not responsive on both mobile and desktop platforms. More than that, your website may have better search engine rankings when it is appropriately optimized. This is also critical for a positive user experience and a faster load time.

At first glance, you may think that designing a great website for your business is about having an e-commerce platform or an informative site about your company's services. While these factors are important, you can see that many elements of website design are critical. These factors can have far-reaching effects on your business's bottom line.