Drum Roll, Please!
The day has come!  We are proud to announce the winners of our Weapons of Mass Creation Fest 2013 Portfolio Contest!  We must admit, we were overwhelmed by the number of submissions and votes, but after much debate we chose five stellar artists/designers.   These lucky folks will be featured at our WMC design gallery this year.
The criteria for voting was heavily influenced by popular vote. Some of these submissions received nearly 1,000 votes! However, our team at Go Media and WMC Fest had final say over what we thought would make a good addition to the gallery this year.
Update 5/17/13:
There has been a lot of debate in the comments over the results of this contest. The debate quickly escalated into cruel and disrespectful insults, accusations, and conspiracy theories. I had to close the comments because it was getting bad and our explanations only seemed to stir up more animosity. The type of behavior exhibited by some of the commenters is not tolerated on the GoMediaZine.
I'm going to make one final point on the subject to set the record straight. This was a contest that was decided by 90% popular vote and 10% judges' subjective opinion. Contestants (which included both artists and designers of all skill levels) entered and were encouraged to get their friends and fans to vote on a daily basis to improve their chance of winning. The winner(s) would receive an invitation to become one of the featured designers in the 2013 WMC Fest gallery and have their work on display. The five winners were selected mostly by popular vote with a careful consideration of their entire body of work and overall fit into our goals for the gallery. We feel strongly that each person we chose met our criteria to be invited and we stand by our decision. If you were not picked, it's nothing personal and we're sorry if we made anyone feel left out.
Lessons Learned: We realized that combining popular vote with a subjective decision is a recipe for disaster. We apologize for the confusion and for anyone who felt offended by our choices. We strongly believe that we made honest choices to award those who played by our contest rules and deserved an invitation. Even if that means the community doesn't agree with the choices. We have learned to either run our next contest 100% popular vote so that there is a clear distinction on why the five winners were chosen. Or run it without voting at all and choose privately based on merit alone. We'll get it right next time! 
Reminder: Support the events you want to see! Keep WMC alive and back WMC on Kickstarter. Not only will you get discounted tickets to the fest, but you'll get handsome rewards too!
Now, for the moment you've been waiting for:
The Winners Are…
Celebrating all those who submitted…
Please check out the rest of the designers who also submitted portfolio images this year!  Such talent!  To all of you designers, we hope to see your submissions again next year!
Tim Lampe
Priya Garcia
Mike Jones
Laura Walczak
Jaden DeVogel
Jason Popis
Stephen Catapano
Paul Panfalone
anonymous
 Tim Frame
David Pokrivnak
Jen Klabis
Jeremy Backo
Jayson Shenk
Rebecca Lilianne Wichmann
James Bratten
Brandon Grbach
J.Bradley House
Allan Geiger
Aaron Root
 Charlie Bailey
Katie Daugherty
Jim Masie
Richard Longhi
 Katie Beam
James Patterson II
Kirk Wallace
 Stephanie Lazorchak
Ron Moore
Eric Doctor
Eric Oldag
 Marcus Penn
Jordan Shevell
Christopher Knowles
Erin Barnhart
Kris Underwood
Terran Washington
Michael Corrick
Daniel Nyari
Steve Shanabruch
Shannon Blaz
Martins Legzdins
 Ryan Kallok
Design by Disorder
Shane Harris
Natalee Brown
Josh Jacobs
Brent Galloway
Doug Penick
Rob Hopkins
Gavin Thompson
Chris Rushing
Jermaine Haggerty
Patrick Macomber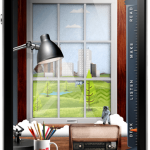 Timothy J. Reynolds
 John Sakowicz
Robert Valvonis
Don't forget to save the date for WMC4: August 16 – 18 here in Sunny Cleveland, Ohio!
Follow us on Facebook | Join our Street Team | Back us on Kickstarter