Howdy Folks!
We have been rockin' n' rollin' since the start of 2013 and it doesn't seem like we are going to slowdown anytime soon. We recently finalized the brilliant packaging (as you can see from above) for our Go Media moleskines. These are a special treat we are sharing with our clients and the packaging came out gorgeous, thanks to Tap Packaging Solutions for creating the actual box package and Jakprints for printing the shipping label and the cyan wrap-around-cards. When William Beachy brought these into the office, I thought someone had hand-drawn the pencil sketches on the inside of the wrap-around-cards and couldn't believe that printing could create such an organic look (I was seriously fooled).
This month the Go Media team also had our annual, Year In Review meeting, where we discuss the successes and failures of 2012 and our goals and aspirations for 2013. This is the 2nd year in a row that we held our meeting at the gorgeous Punderson State Park. We were located in the Scenic Room and scenic it was! Floor to ceiling windows gave us a bird's eye view of the frozen lake (looked perfect for some ice skating) and the luscious firs of the forest. When driving down Kinsman Road (the main road that leads to the park), you'd see signs warning you to keep a lookout for skiers crossing the road. Now if only next year we got to strap on some skis and discuss our plans for the future of Go Media while swishing through the powdery snow!
Want to Contribute to the Zine?
Have an interesting design story to tell?
Want to be featured on the GoMediaZine?
Well, then contact the GoMediaZine manager, Marissa Mele at marissa@gomedia.us for more info.
What The Team Has Been Up To
Exploring opportunities for partnership and collaboration.
Developing new lead channels.
Fleshing out our Extended Family.
Fine tuning our Account Services processes.
Hanging with Go Mediates – lunch, yoga, happy hour, annual retreat!
Packing and shipping merch orders
Proofreading zine posts and new Thread's Not Dead site
Bookkeeping
Payroll
Arsenal customer service
Meeting with Cose to review the energy assessment done of our office
Working with accountant on year end financials
Wireframed a new android app that we're designing.
Built out the first client site using the new "Lorain" WordPress theme that we developed in-house.
Continued work with Bill on the new ProofLab.us sales site, and recorded voice overs for the new overview video which will launch with the new site.
3 project kickoff meetings.
Continued to work with the dev team on designing new additions to GoMedia.us that should launch in March.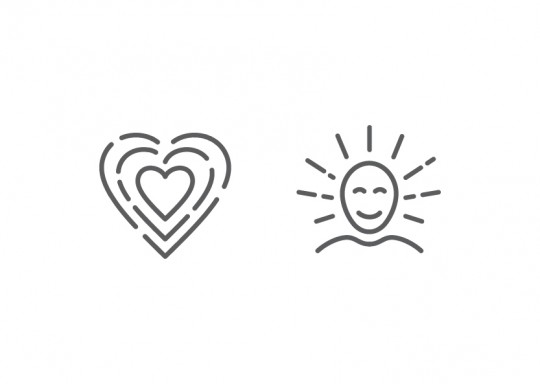 Staying on top of the massive number of leads Go Media has been receiving!
Churning out proposals left and right.
Becoming more accustomed with GM processes.
Releasing new Arsenal products like our Ladies Deep V-Neck Mockup Templates (you're welcome).
Working with CS Cart development team to restage the new Arsenal on Go Media servers so that we can tweak, test, and push live!
Creating project timelines for a variety of new proposals.
Client & internal team meetings for our ongoing projects.
Learning the ropes of Adobe Illustrator and InDesign from our wonderful design team.
Implementing a post-mortem project review process.
Met with the lovely folks over at Image Lab about joining our Extended Family Network.
Developed 2013 goals for Go Media's Annual Year in Review Meeting.
Working on building Go Media's network of freelance designers. Interested? Send a resume & portfolio over to sarah@gomedia.us.
Spending most of this year streamlining our Account Services division as we ramp up a renewed focus on Design and Development.
New opportunities have been pouring in and we're riding the momentum to further systematize and speed up our RFP processing.
Expect to see a myriad of additions to the Go Media website as we bolster this effort.
My book.  I finally have a title!  "Drawn to business, Designed for Success."  The title follows my experience. I started as an artist drawing, but have always been 'drawn' to the business side of things. It was adding the design component to my business that helped fuel my success. Also, there is a lot of 'design' in how you run a design firm – business systems, procedures, flow charts, etc. So the title really encapsulates all the things within the book. As part of the book I will be interviewing other design firms to help understand 'how they did it.' If any readers have any firms they would like to see me interview, please send suggestions.
Sales Sales Sales. Go Media has been swamped with amazing leads. We're working on more proposals than at any time in the history of our company. It's very exciting to have our new sales team in place and hammering through all these opportunities. This has been taking up the majority of my time. Unfortunately, other things have been on hold, but right now I just can't take my eye off the 'prize.'
Year-End Review and planning for 2013. As is customary, we've been planning away for 2013. This includes reviewing successes and failures from last year, assessing what worked, devising new marketing plans, making financial projections, and meeting with the partners and staff to make sure we're all on the same page. I'm really looking forward to 2013. It should be a fun year.