Epica
Go Media was recently contacted by a company called Epica about offering a special giveaway to not 1 but 2 of our readers. Epica specializes in high-end, handmade Italian leather and paper products from Florence. Their products include: Journals, Guest Books, Wine Logs, Photo Albums, Wedding Albums, Sketchbooks, The World's Largest and Thickest Journals, and more.
They've been in business, for over 12 years, and offer highly specialized services such as custom logos and personalization on almost all leather products.
What makes them unique is their signature distressed leather covers and the raised edges on the spine, as well as the dozens of unique journal and album sizes they are available in.  Add to that the rare types of paper each book is filled with and you've got a combination unlike anything you've seen before.  Most notably, their journals filled with hand-cut pages or handmade Amalfi pages are absolutely stunning.  The rustic torn edge, or uneven staircase look makes each book highly desirable.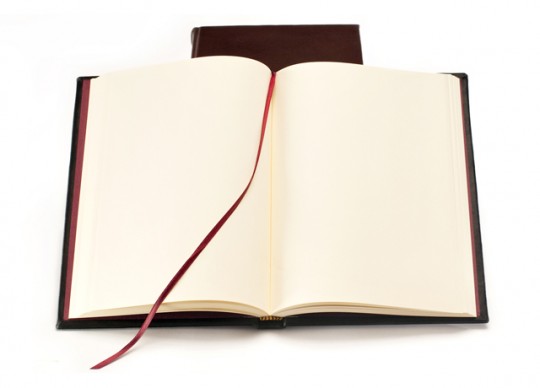 Handmade Italian Leather Journals
Epica proudly offers a selection of the world's most luxurious personalized leather journals and guest books.  Each book is wrapped in richly colored distressed Italian leather and is assembled entirely by the hands of Florentine Artisans.  You can select from dozens of sizes and paper options to create the book that's just right for you.  The feel, fragrance and look of Epica leather promises to dazzle the senses in every way.  There's a special feeling that comes from writing in one of their leather diaries or journals that you won't find anywhere else. Almost every single size book will lay flat when open – including the World's Thickets, 1000 page journal – and the moment pen touches page, you will feel the difference!  To top it all off, every Epica product is acid-free, archival and will last a lifetime.
You can also personalize your book or album by custom engraving your name, or sentiments right onto the cover.  Highly trained artisans carefully line up your words letter by letter to personalize your book just the way you want it.  Custom logos, custom title pages and custom embossing are just a few of the ways to make your Epica journal even more unique. With such extensive personalization options you can transform almost any of their leather books into something of your own creation such as a wine journal, guest book or sketchbook.  They even offer specialized wine logs and recipe books as well.  The options are truly limitless, and if you're really in the mood for something special Epica can create a custom one off journal just for you.
Epica Leather Photo Albums
Above all else, the first thing you'll notice about Epica's Italian leather photo albums is that they cause something to stir inside of you. Albums such as these simply ignight your emotions.  The quality is all there: supple leather, acid free pages, raised spine, rice paper separators and unmistakable Italian craftsmanship… But what's really captivating about these photo albums is their presence.  It's almost as though simply holding one transports you back in time.
If you're in the mood for something more exotic, Epica also specializes in a line of extra large leather photo albums in white crocodile and even faux python!   Their limited edition 18×18 inch photo album with Bordeaux pages and lined with real silk lining is mesmerizing and for something more traditional still, the entire line of classic mahogany leather photo albums is sure to please the most discriminating client.
The Giveaway
Epica has graciously offered to give two of our lucky readers a special gift.  One winner will receive a 6×8 Italian leather journal with hand-cut pages and the other winner will receive a 9×6 Italian leather photo album with rice paper separators and cream pages. Each winner will also receive a free line of personalization with up to 28 characters of text, and will be able to choose the color, position and font for their engraving as well. Finally Epica will ship it to your doorstep free of charge!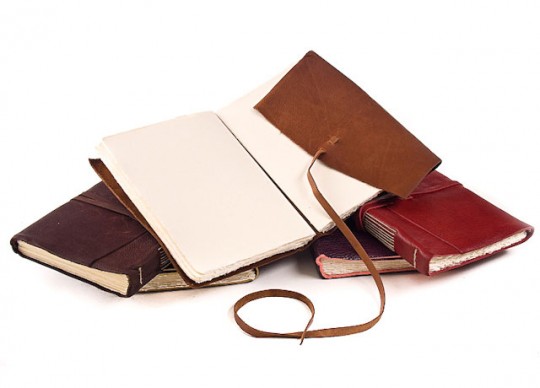 How to Win
You can win by commenting in the post below with your email or some way for us to get in touch with you. You can also tweet about the giveaway for an extra chance to win, just be sure to mention @Go_Media  and Epica when you tweet. We will be announcing the winner on Wednesday, February 20th.
Epica Products
Links