We have been working like mad men/women over the past month and we have made some amazing progress towards our goals for the year. WMC Fest 2012 is just around the corner so keep a lookout for the new site which will be launching in no time at all. The Go Media Arsenal team is busy debuting new products and working on ideas for future releases.
On a sad note, the amazing Adam Wagner will be leaving the Go Media family for an incredible opportunity in San Francisco. Adam will be sorely missed and things will not be the same without him. Arsenal followers, have no fear, because the superwoman, Liz Hunt is now at the helm and she has been an inspiring new leader!
To celebrate Adam's tenure with Go Media, we had a bowling party at the Corner Alley Bowling Alley in downtown Cleveland. Check out the pictures below to see what it was like:
Below is more of "what we have been up to" here at Go Media:
Wrapping up the WMC Fest 2012 website
Creating sponsorship packages for WMC Fest 2012
Started working on the WMC Fest mobile app
Did an interview with IGotWeight.com
Sent out invites to our WMC Fest Benefit show April 14th
Designed the shirt for Columbus Creative design conference 2012
Made lots of headway on MockupEverything app
Weapons of Mass Creation Fest 2011 from Weapons of Mass Creation on Vimeo.
Worked on redesigning the Go Media proposal template
Continuing to write and work on my book
Completed staff reviews
Dreamed up a marketing plan for a clothing store
Worked on a facebook campaign for a client
Finalizing my resume for a Yale course I will be taking this summer
Working on the legal guide that will be going in the Freelance Survival Kit (set to be released in April)
Interviewed front-end developers for an open position we have at Go Media
Wrote blog post on my video tutorial AI 103
AI 103 Video Tutorial Overview from Go Media on Vimeo.
Vintage Border effects in Photoshop using Layer Masks from Go Media on Vimeo.
Working on the WMC Fest 2012 website
Installed our new phone systems
Worked on plug-ins for client projects as well as CMS
Worked on logo design for a client
Created a hoodie design for a client's staff
Shot more videos for the On The Map (OTM) Series
On The Map – trailer from Go Media on Vimeo.
Cleaned out desk (This makes us at Go Media sad)
Continued to work on mockup templates
Cleared out my inboxes
Converted Proof Lab help videos
Wrote article for the GoMediaZine
Proof Lab – Setting up your Account from Go Media on Vimeo.
Created identity and t-shirts for an athletic company
Promotional materials for a housing development company
Designed a poster for WMC Fest 2012
Worked on a GoMediaZine post
I helped with a t-shirt photo shoot for a client, edited the photos and created templates from them for an online app.
Helped with client projects such as business cards and outdoor banners.
Continuing to create product templates for the new MockupEverything.com.
I'm working on the redesign of my portfolio site using responsive web design principles, with the help of Liz Hunt.
Helped create graphics to advertise new products on the Arsenal.
Marissa Mele
Worked on video submission of Creative Mornings, along with the amazing videographer, Liz Hunt
Updated the Go Media and Arsenal Facebook pages as well as the Go Media Twitter page
Assisted in the launch of 3 new Arsenal products, AI 103 Video Tutorial, Vintage Letterpress Ink Texture Pack and Vintage Poster Borders Texture Pack
Updated to-do's and timelines for Arsenal product releases
Sent out a mass mailing of Go Guides to past and potential clients
Worked on finalizing the Freelance Survival Kit for release in April
Migrated all Arsenal products to the Amazon CDN to help with our international downloaders
Took pictures of a spread that Go Media was featured in called the "Book of Creation"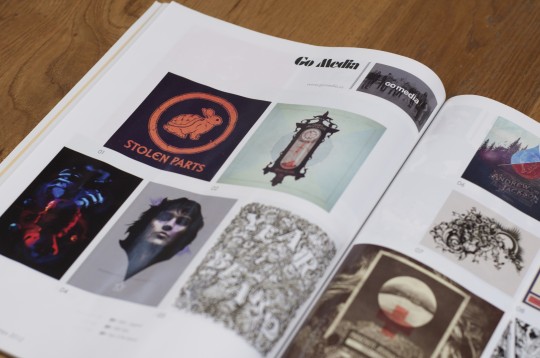 I was able to supply some photo tips to an apparel template shoot that we were working on early in March. We played around with some lighting and worked together to finalize the best images for the project
I've been working on some proposals for our print design and web services
I have also been creating and managing a project timeline for another exciting project with Findaway World
Worked on the monthly report template with Bill Beachy
On a more personal note, I snuck away to Italy for 10 days this month. My husband and I wandered all over Rome, Siena and Florence with a small trip to a winery in Chianti and a day in London on the way home
Putting the final touches on Mockup Everything
Testing the Flash application and integrating the payment gateway for upgrading and downgrading account types. It should be launching very soon!
Reconciled the bank account
Ran Payroll
Ordered checks for the WMC Fest account
Proofreading blog posts
Arsenal customer service
Scheduled a water meter inspection with the division of water