All we want for Christmas is:
These are some items on our Christmas lists this year. Here's hoping we find these goodies under our tree come Christmas morning!
Gizmon
Super cool iPhone case for photogs.
Muji Touchscreen Gloves
Besides every notebook at Muji, I want these touchscreen gloves. Yes they've been done before, but in my book Muji does it better. Use your thumb, forefinger and third finger to access all of your devices anytime, anywhere.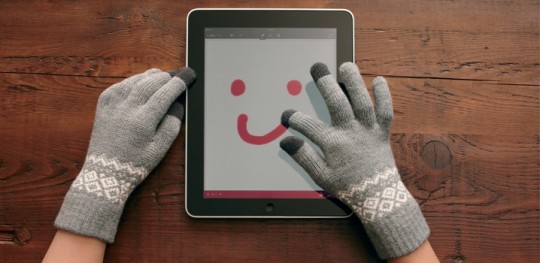 littleBits
Tiny electronic bricks inspiring young and old to create through engineering. Base kit is $99.
Coin
This will help in reducing the number of credit cards in my wallet. Now if only I could reduce the number of gum wrappers, receipts and abandoned sketches in my purse.
Paperback
A doodle pad meets iPhone case.
Jambox
The office Jambox fills Go Media with sweet, sweet music during our events and office parties. It's sound is striking and it's as simple to operate. Plus, it's pretty.
Pebble Smart Watch
As a Community Manager, Facebook notifications make my world go 'round. That is why the Pebble Smartwatch looks like it just might be my everything.
Instagram Necklace
Yes, this may be corny but…I need this.
CHIL Reactor Charging Hub
This USB surge protector/charging station has three 1.0 Amp USB ports for phones and devices and a 2.1 Amp port for tablets with a single jack that plugs into the wall. For those of us who need to recharge and organize simultaneously.
Rustbelt Almanac Subscription
A magazine about makers by our friends Noah Purdy and Michael Artman. Go digital for $9.99/year or get the real deal for $59.99/year.
Guardian III Limited Edition 23/25 Print
I need this photo of one of the Guardians of Traffic from Cleveland's Hope Memorial Bridge. This Guardian II Limited Edition Print is on Fuji Crystal Archive paper and is shot, signed, matted and framed by Cleveland photographer Dan Morgan. It's normally $150, but at $100 if you mention Go Media. Email or call 646.621.6434 with interest. Only one available, so first come first serve. Free delivery in the Cleveland area. Find another on Facebook here.
Adobe Creative Cloud Subscription
I use Photoshop and Lightroom for every project. Combined with 20GB of storage and a Behance account for one low monthly cost its a steal. Saves me hundreds of dollars every year and I get the latest updated versions as soon as they are released.
Wacom Cintiq Companion
One of my favorite tools (if not the favorite) is my pressure sensitive Wacom tablet. I use it for everything and I'm missing a limb when I don't have it with me. Seriously. Now Wacom has come out with a completely mobile workstation and pressure sensitive display all in the convenient size of a tablet. You now have all the tools of your office with you everywhere you go.
OnOne Perfect Photo Suite 8
I have been using their plug-ins for years now and they just keep getting better and better. This new release is no exception. Whether you are trying to bring out more detail in a photo, convert it to the perfect black and white, or just do simple enhancements, the suite has something that can help you bring out the best in all your images.
G-Dock ev Thunderbolt Storage
Nothing is worse than getting nearly finished with a project and your file becomes corrupt or you find you lost some data on your main drive. With the flexibility of the swappable drives and the speed of the thunderbolt connection, G-Dock always has you covered.
iPad Mini with Retina Display
I take my iPad everywhere with me for sketching ideas on upcoming projects, writing reminder lists, checking emails from clients or using one of the many apps to keep me organized, the small size makes it very portable and convenient. Also one of the best ways to show off your portfolio.
FiftyThree Bluetooth Tablet Pencil
So far this is the most natural feeling stylus for the iPad yet. Together with FiftyThree's Paper app it is the best option for sketching or jotting down ideas on your tablet.
Impossible Instant Lab
Long gone are the days when I jogged over to CVS to pick up a fresh stack of prints. I do miss holding a glossy photo in my hands.
With the Impossible Instant Lab you can now transform any digital image into a real, one-of-a-kind analog instant photo via your iPhone or iPod touch. Select a picture, place your iPhone on the Instant Lab and within seconds it ejects your analog instant photo, ready to develop in the palm of your hand.
Don't forget the film: 

Wacom's Cintiq 24HD touch
What more can we say? We want every Wacom, particularly those with 24″ full HD, advanced, intuitive multi-touch capabilities at a reasonable $2,999… Is that too much to ask?
Team Treehouse Account
Team Treehouse is an affordable way to learn how to build websites and write apps, write code, learn how to start a business. Earn badges as you go (that always keeps us motivated, how about you?) Monthly subscriptions start at $25.
LED Pen
The world's first LED pen that illuminates where you write and uses a single common AAA cell. For creative thinkers and insomniacs everywhere.
Audio-Technica ATH-M30 Professional Studio Monitor Closed-back Dynamic Stereo Headphones
You could hear a pin drop in Go Media. We're all each in our own little worlds, passionately creating to the beat of our own drums. These headphones look super comfortable for hours of listening – and recording after hours.
Basis Band
Not only a fitness tracker, the Basis captures heart rate patterns, motion and calorie expenditure 24/7. Perfect for movers, shakers and b-boys too.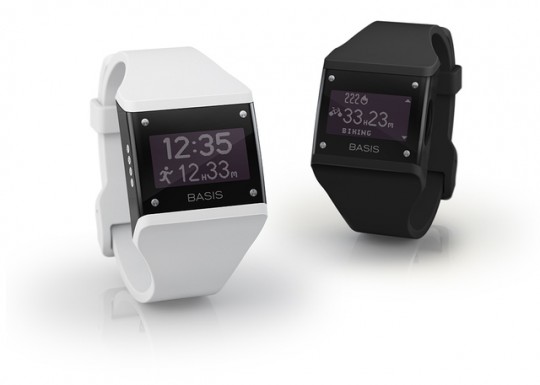 Graphic Icons: Visionaries Who Shaped Modern Graphic Design by John Clifford
From Peachpit Press, a "Designers & Books Notable Design Book of 2013, that begs the question, "Who are the history's most influential graphic designers?" and other questions about the visionaries who shaped our field.
What's on your wishlist? Please share in the comments below!